Meet the Staff: Cassandra Clifford
Image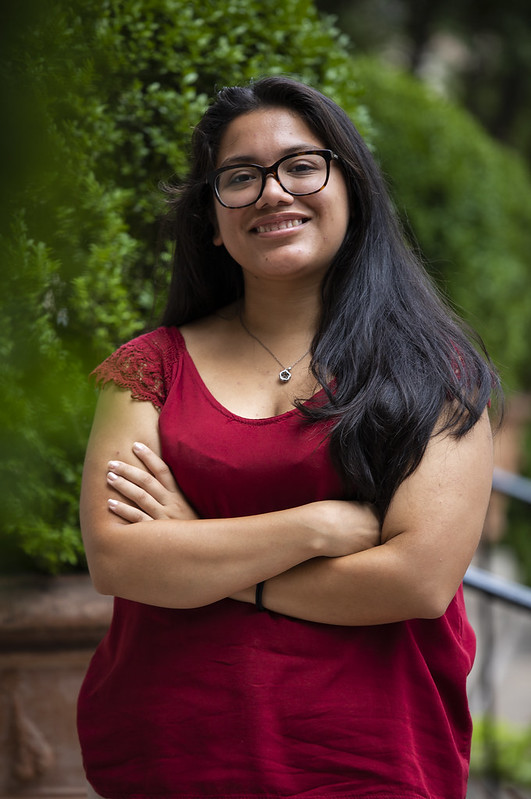 Biography
Cassandra graduated from Barnard College in 2021 with a major in History. As a student, Cassandra was a Barnard Student Admissions Representative, a Senior Interviewer, an orientation leader, and Co-President of Barnard's first campus book club, Barnard Bookworms. Through her work in admissions and her academic studies, she rediscovered her childhood love of storytelling. Outside of work, Cassandra spends her time baking, exploring city bookshops, and taking pictures of her cats, Maggie and Millie.
Cassandra uses she/her/hers pronouns.
Fun Facts
Why did you choose to work at Barnard?
As an alumna of Barnard, I was already familiar with the vibrant, curious, and ambitious community that makes Barnard so incredible. Even during my days as a student admissions representative, I enjoyed helping students through their college application journey. It's been wonderful getting to continue this work while still representing my alma mater.
What is your favorite book?
I have so many! A recent favorite is My Brilliant Friend by Elena Ferrante. My favorite guilty pleasure read is Red, White & Royal Blue by Casey McQuiston.
What is your favorite thing to do in NYC?
Explore! Whether it's new places to eat, new coffee shops, or new neighborhoods, there is so much to see and do in the city--I've lived in New York City my entire life and I'm still uncovering hidden gems.
What is your favorite place on campus?
The Quad! On a nice day, I love to sit on the benches and read with a cup of coffee by my side.
What is a random fun fact about yourself?
While I was studying abroad in Summer 2019, my class stumbled upon a ceremony outside of Rosenborg Palace on our way to a field trip. We saw the Queen of Denmark from afar!