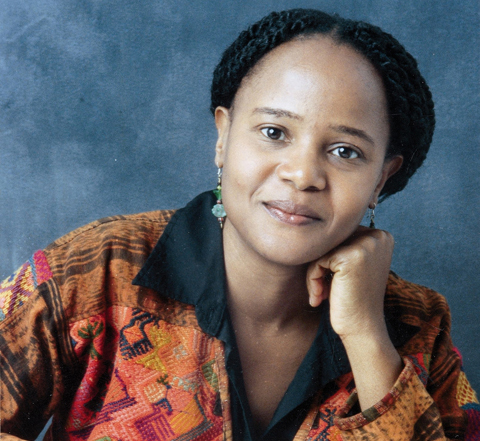 The Africana Studies Program is proud to welcome Edwidge Danticat '90 as the first speaker in its Distinguished Alumna series.  Barnard alumna and award-winning novelist, Edwidge Danticat was born in Haiti and moved to the United States at the age of twelve. She is the author of several acclaimed works, including the novel Breath, Eyes, Memory (1994), the short story collection Krik? Krak! (1995), and the memoir, Brother, I'm Dying (2007), which was a finalist for the National Book Award and winner of the National Book Critics Circle Award for autobiography. In 2009, she received the coveted MacArthur Fellowship.  In her most recent book, she reflects on art and exile, examining what it means to be an immigrant artist from a country in crisis.
Professor Tina Campt, director of the Africana Studies Program will open the event and Professor Kaiama L. Glover will introduce Danticat.  Following the author's presentation, her Barnard mentor, Professor Quandra Prettyman, will join her on stage for a continued dialogue and a question and answer session. A book signing will follow.
This event is co-sponsored by the Barnard Center for Research on Women, The Consortium for Critical Interdisciplinary Studies, The Department of Women's, Gender and Sexuality Studies, The Institute for Research on Women and Gender, The Center for the Study of Ethnicity and Race, The Institute for Research in African-American Studies, and the Office of College Relations.