Living in A Climate Changing World: Students Look At Both Sides of the Challenges That Threaten Planet Earth and Its Inhabitants
at Julius S. Held Auditorium, 3rd Floor Barnard Hall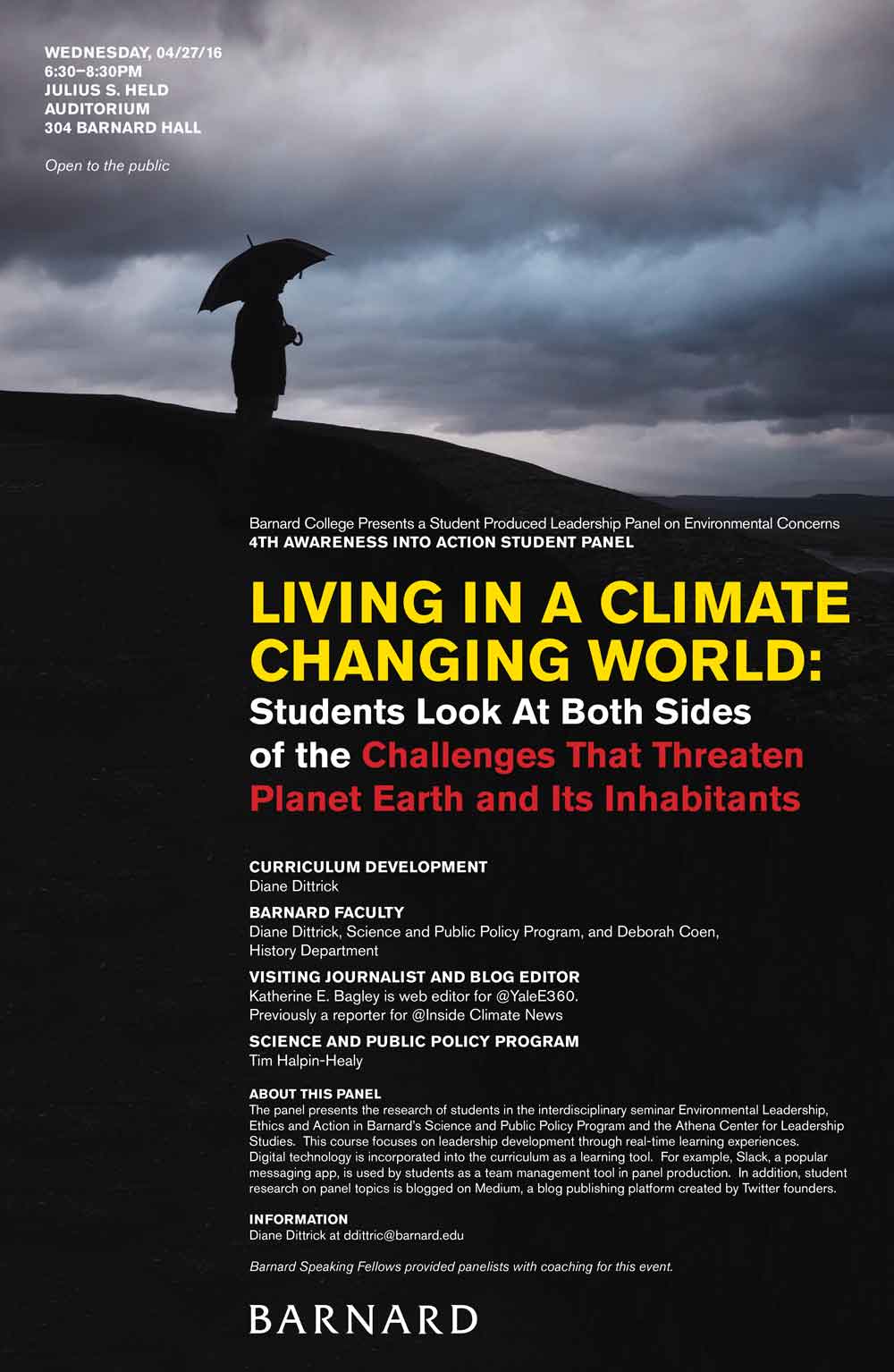 The panel presents the research of students in the interdisciplinary seminar Environmental Leadership, Ethics and Action in Barnard's Science and Public Policy Program and the Athena Center for Leadership Studies. This course focuses on leadership development through real-time learning experiences. Digital technology is incorporated into the curriculum as a learning tool. For example, Slack, a popular messaging app, is used by students as a team management tool in panel production. In addition, student research on panel topics is blogged on Medium, a blog publishing platform created by Twitter founders. 
Watch this video produced by students in the Environmental Leadership, Ethics and Action course to learn more about their research topics.
BARNARD FACULTY
Diane Dittrick, Science and Public Policy Program, and Deborah Coen, History Department
VISITING JOURNALIST AND BLOG EDITOR
Katherine E. Bagley is web editor for @YaleE360. Previously a reporter for @Inside Climate News
SCIENCE AND PUBLIC POLICY PROGRAM
Tim Halpin-Healy
Information
Diane Dittrick at ddittric@barnard.edu
Barnard Speaking Fellows provided panelists with coaching for this event.