Make Some Noise: A Celebration of Women and Music
at Crabapple Grove, Riverside Park (enter park at 91st Street)
For the fifth annual "Make Some Noise" concert, Barnard College and Summer on the Hudson (NYC Parks & Riverside Park Conservancy) welcome back some of the standout artists from over the years. This free concert celebrating women and music features unforgettable performances by student and alumnae musicians from New York City colleges and universities in a lovely setting. Bring a blanket, or borrow one of our chairs, and hear from up-and-coming women artists reinventing pop, jazz, and more. These anniversary performances take place 5:30–9 PM; stop by anytime!
#MakeSomeNoise
Rain or shine. (Rain location at Barnard College.)
Information events@barnard.edu
ABOUT  THE PERFORMERS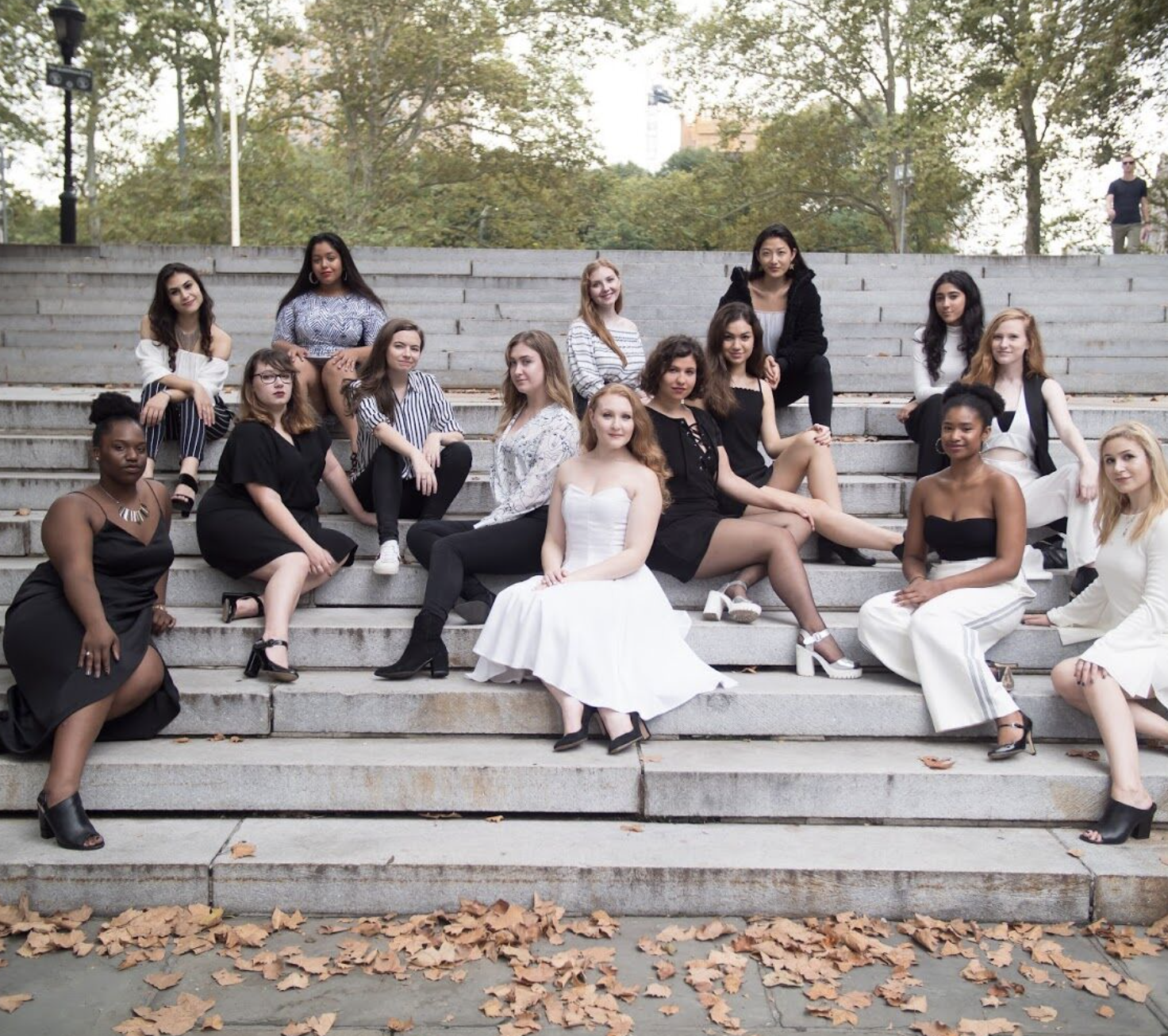 Barnard Bacchantae
Barnard Bacchantae is the official all-female a cappella group of Barnard College, Columbia University. Founded in 1983, Bacchantae has upheld a tradition of spunky, soulful, silly, sexy, and stunning self-arranged pop, folk, and R&B from the last 5 decades of American music. As Barnard's official a cappella group, we sing at many events around Columbia's campus, including Barnard commencement, admissions events and several student run productions. Bacchantae has also been able to share our love of music to the New York City community at large, performing at venues such as the New York Botanical Gardens, the Museum of the City of New York and Radio City Music Hall. Our members come from all four undergraduate colleges of Columbia and we perform a range of musical styles (pop, R&B, 90s, and indie) on campus and throughout the NYC area.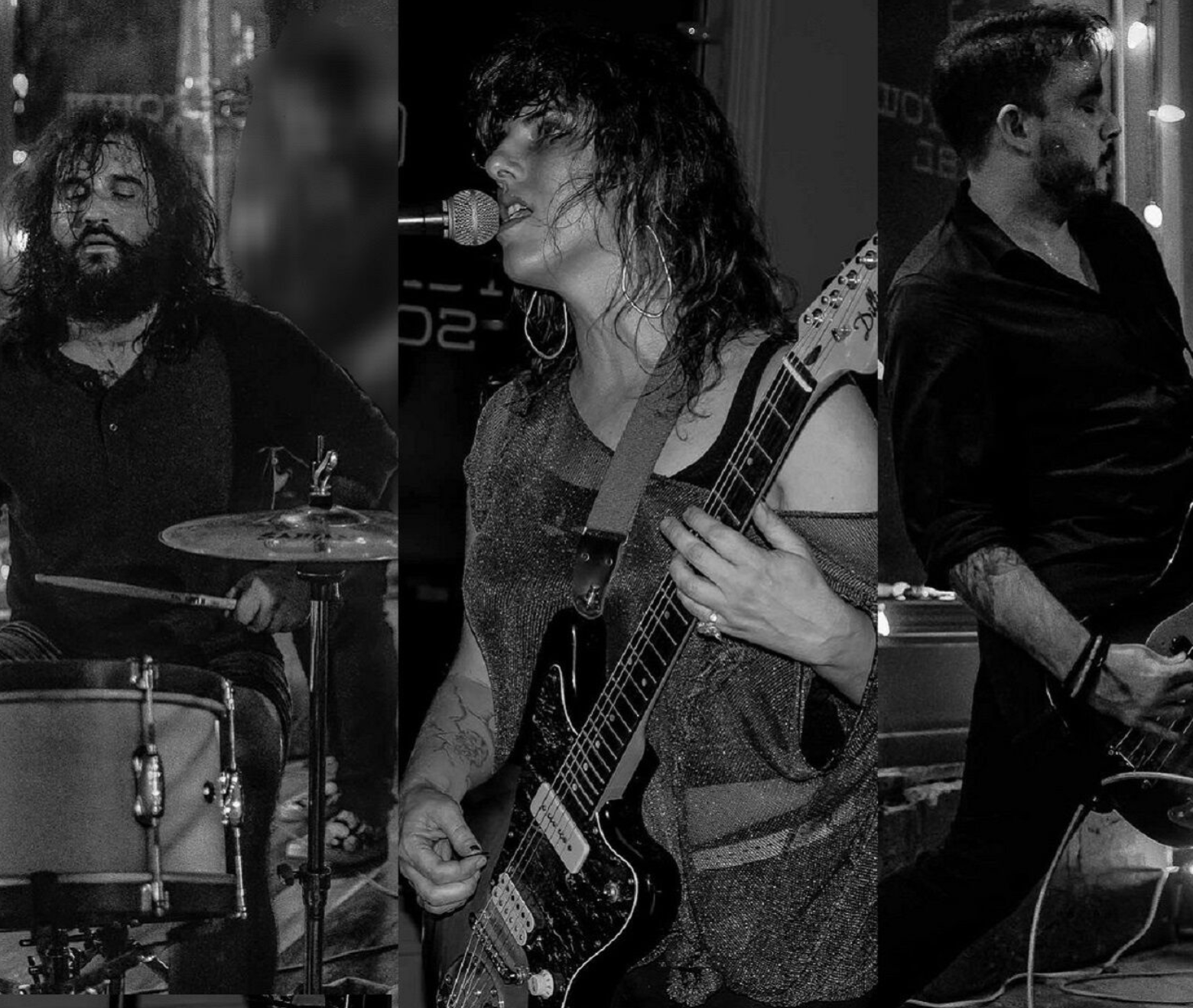 Castle Black
Castle Black is a Brooklyn-based rock band, bringing a powerful and thunderous sound, full of hard-hitting jams, never sacrificing the hook.  Described as drawing from punk, post-punk, grunge, alternative and new wave, Castle Black defies the average rock genre.  Each song careens through an almost stream of consciousness depiction of life stories, social anthems and raw emotions. With an intense live show, "impossible to tell what was coming next, except that it was bound to be loud and hard and intense – and catchy" (NY Music Daily), Castle Black is a "reminder of what dominating guitar riffs, melodic basslines, booming drums and a powerful singer with rock prowess can do."  (Subversive Zine) 

"The trio seamlessly blend '80s punk with the heyday of grunge across powerful tunes that roar with a gritty melody" (New Noise Magazine) and are "the kind of band you want to catch on the way up" (New York Music Daily), whose "sound is an inventive and stimulating mixture of genres," making "Castle Black's style one of a kind." (Indie Rock Café) NY Music Daily included their 2017 release Trapped Under All You Know on their Best of 2017 list, included the single "Broken Bright Star" on the Best Songs of 2017 list, and included their live show on their Best Shows of 2017 list. Music Existence named the band among their Top Alternative Rock Picks of 2017.

Castle Black has played several popular festivals, including Mondo Fest, Northside Fest, NJ Shore Fest, Elephant Talk and Staten Island's PrideFest.  The band was  selected through an audition process as one of a handful of female-fronted groups for Summer on the Hudson's Make Some Noise Festival in 2017, which highlighted women musicians making an impact on the NYC music scene. They have opened for several notable acts, including Richard Lloyd (of Television), Big D and the Kids Table and POD.  This relentlessly touring band has had their songs played on both domestic and international radio shows, including Strawberry Tongue Radio, Banks Radio Australia, Vulcan Sound Radio, Rock Radio UK, Radio Free Brooklyn, Radio KSCR, Lionheart Radio UK, Lucky Star Radio, Radio Tatras International, Kane FM, Valley FM 89.5, 3rd Strike Radio, Riviera FM and many more.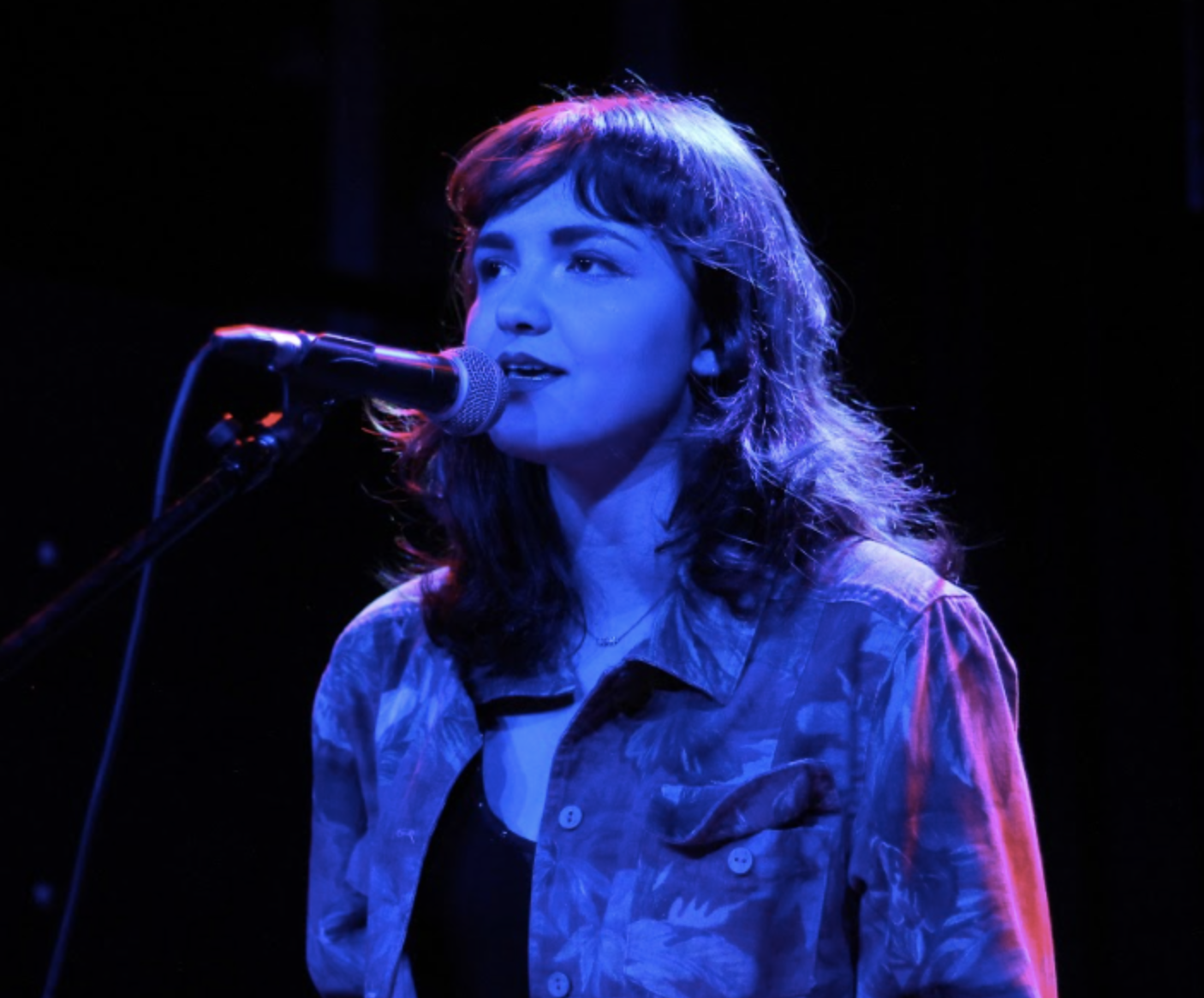 Eden Ariel '19
Eden Ariel is a singer-songwriter from New York. She has performed at venues including Sofar Sounds and the Bowery Electric and plans on releasing her first EP this summer. She is graduating from Barnard College this May with a degree in English and plans on pursuing music and writing. Keep up with her work at edenarielmusic.com.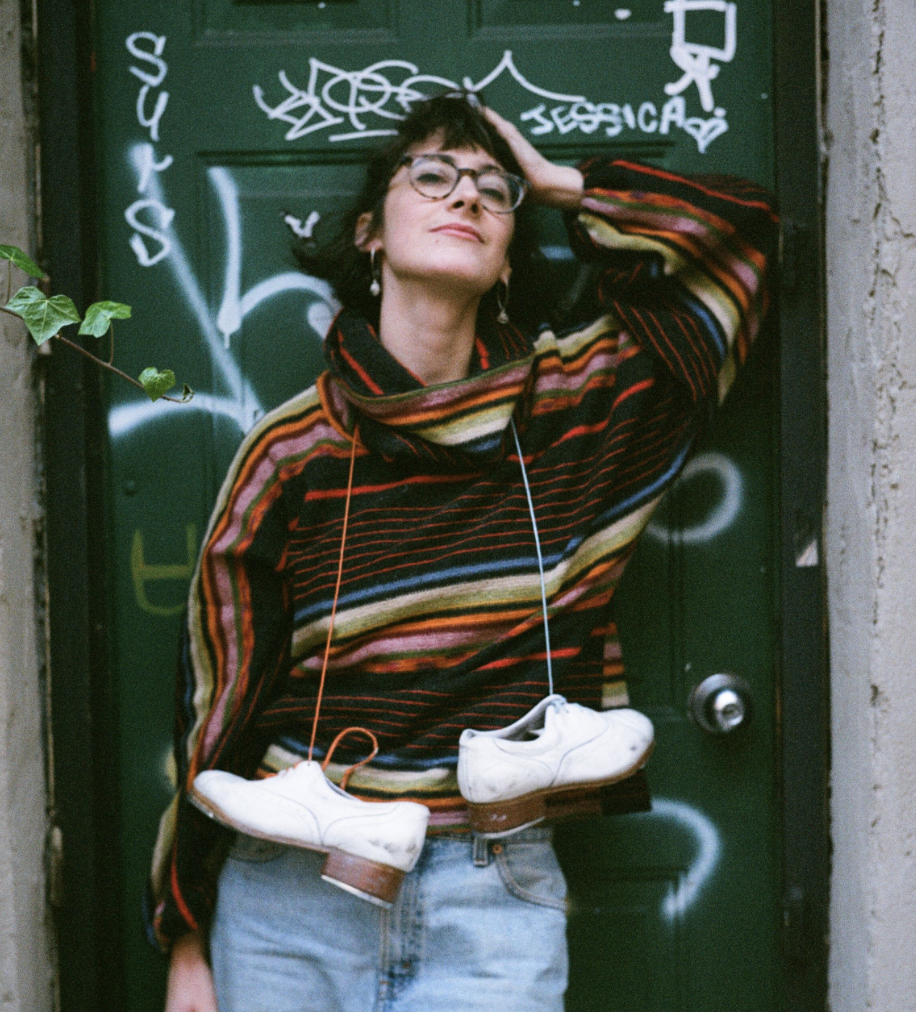 Liberty Styles
Liberty Styles is an emerging tap dancer, vocalist and bandleader based in Brooklyn. Before finding her voice in tap dance, Liberty Styles spent ten years as a flamenco dancer in the United States and Spain. Her tap dance education can be accredited primarily to Derick K Grant, as well as Jason Samuels Smith and Dormeshia Sumbry-Edwards. In 2014, she founded the Billboard-acclaimed funk band Liberty Zoo which famously opened for Big Sean at the Columbia University Spring Bacchanal Concert. Since graduating Liberty has toured and taught internationally. In 2018, Liberty founded a monthly tap jam session in Brooklyn which brought tap dancers and jazz musicians together. She has most recently curated and performed in evenings of live jazz and tap dance at Nublu and ShapeShifter Lab. In February 2019, Liberty released her first EP, which feature original jazz-tap compositions that reflect her eclectic musical background.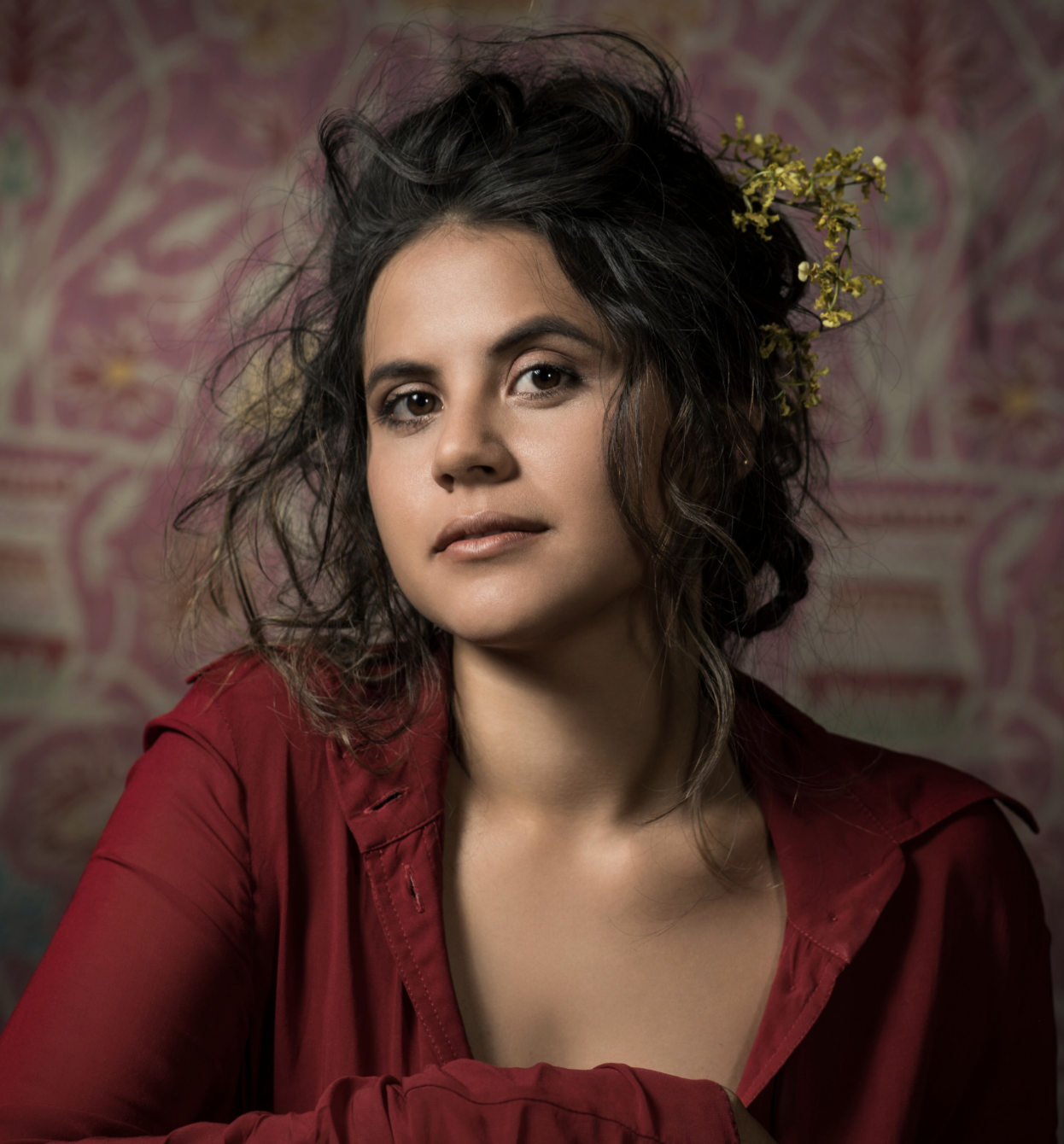 Luz Pinos Band
Luz Pinos is a singer and composer from Guayaquil, Ecuador based in New York City.

In her early years, Luz grew up exposed to a lot of South American pop and traditional music. Since the age of 3 she was singing and dancing to every song she ever heard. She followed her passion and graduated as a contemporary dancer in Guayaquil, Ecuador then decided to move to NYC and pursue her career as a professional singer. After finishing her degree in Jazz and Contemporary Music Luz found her own original sound and way of turning her personal stories into, compositions influenced by Ecuadorian and South American rhythms.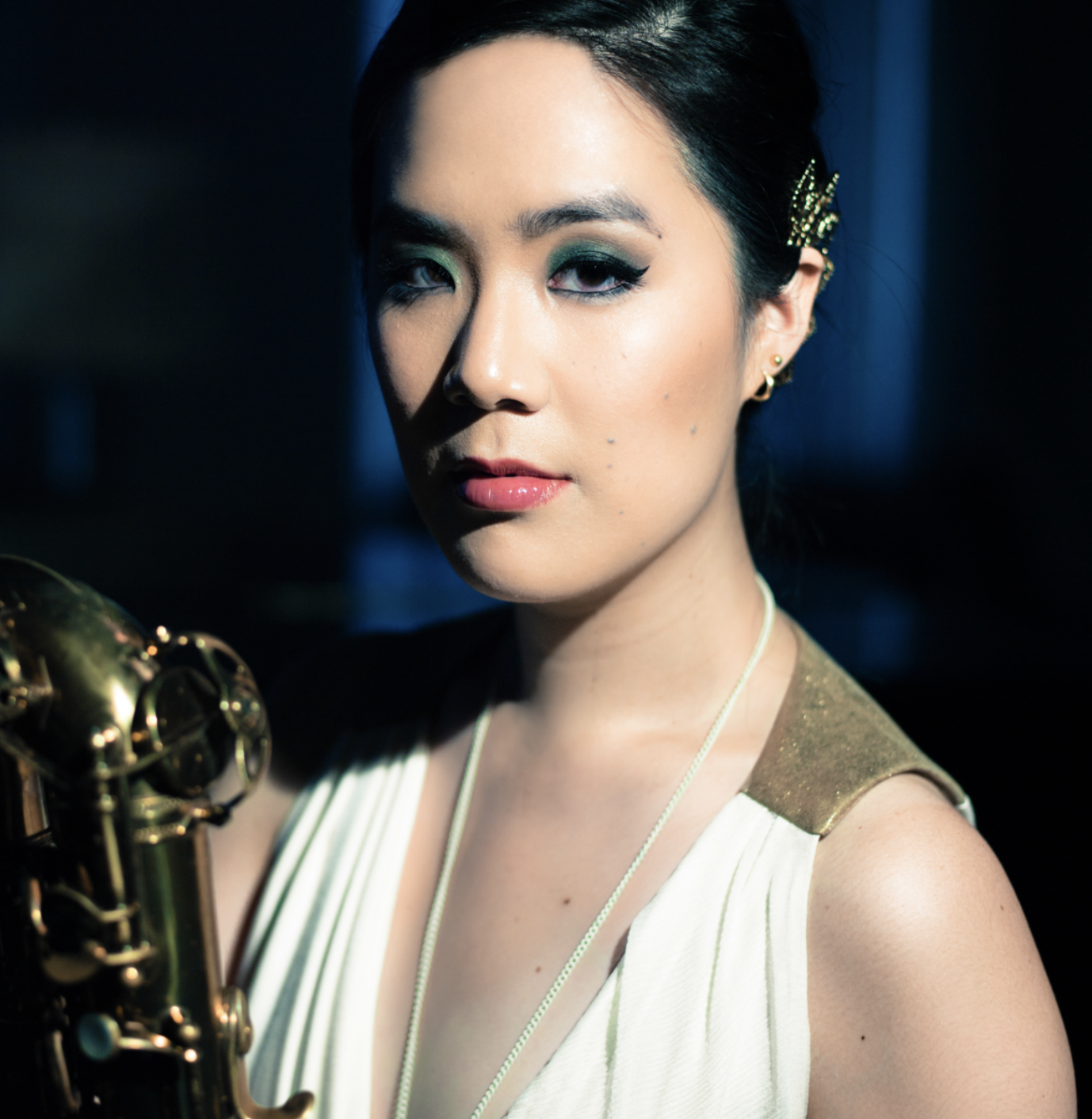 Stephanie Chou
Stephanie Chou  is a saxophonist, singer, and composer based in New York City.  Her music combines classical and Chinese influences with jazz and pop harmonies and rhythms. Raised in Irvington, NY, Chou studied mathematics and music at Columbia University. In 2011, she released her first album, Prime Knot, a jazz quintet CD featuring trumpeter Marcus Printup (Jazz at Lincoln Center Orchestra). She has written for ballet and theater as well as for the concert stage. Her work "C for G" was commissioned and choreographed by American Ballet Theater principal ballerina Susan Jaffe, and features Kenny Wollesen on percussion and vibraphone. 

Steph recently released a new album, Asymptote, which features jazz musicians Kenny Wollesen, David Binney, John Escreet, and Zack Lober, as well as viola and erhu virtuoso Andy Lin. She has performed her music in Taipei, Taiwan and Beijing, China.  She has also performed throughout New York City at venues including Carnegie Hall, Lincoln Center, B.B. King's, Joe's Pub, Miller Theater, and The Cutting Room, as well as in festivals in Italy, New Orleans, Chicago, Vermont (Discover Jazz Festival), and NY (Harlem Festival of the Arts, Sunset Jazz at Lyndhurst).  

She is a recipient of the 2016 Jerome Fund for New Music (JFund) - a grant from the American Composers Forum with funds provided by the Jerome Foundation to write, record, and premiere a new piece of music with China Institute. That piece, Comfort Girl, is a musical exploration of the lives of WWII comfort women abducted into sexual slavery by the Japanese army. Comfort Girl premiered in March at Joe's Pub, and a recorded version is forthcoming. She is currently working on new projects with engineer/mixer/producer Roy Hendrickson.