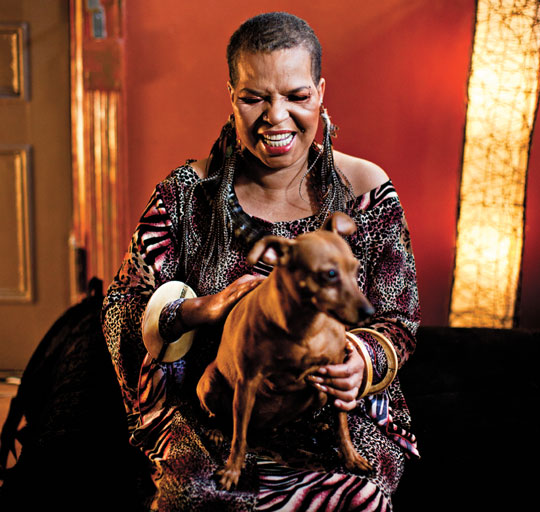 On Thursday, Barnard students perform excerpts from Shange's work, led by music producer and Barnard Center
 for Research on Women
 Alumnae Fellow Ebonie Smith '07. Following the performance, Shange joins acclaimed dance artist Dianne McIntyre in a conversation about the playwright and poet's life, work, and legacy.
On the following day, the
 Africana Studies Program and 
the Consortium for Critical Interdisciplinary Studies
 at Barnard bring together
 scholars and artists who are shaping scholarly and popular conversations about African American arts and letters and gender in the African Diaspora
 for a thorough examination of Ntozake Shange's diverse body of work. Featured speakers include Jennifer DeVere Brody, Soyica Diggs Colbert, Farah Jasmine Griffin, Alexis Pauline Gumbs '04, Harryette Mullen, Mecca J. Sullivan, and Vanessa K. Valdés.
This event is free and open to the public. No registration is required. 
Information
212.854.6146