Meet the Staff: Hannah Graham
Image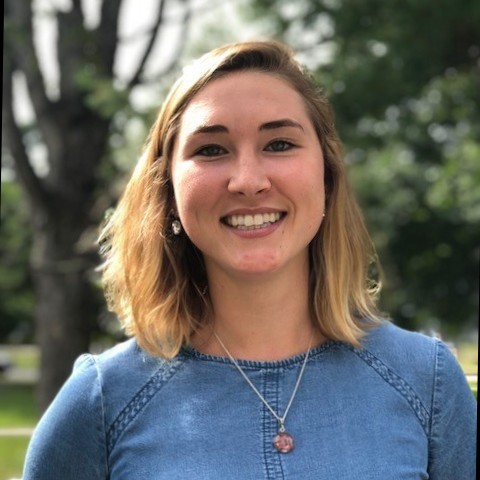 Biography
Hannah graduated from Bowdoin College in Brunswick, ME with a BA in Sociology and Education. As a student-athlete at Bowdoin, Hannah served as captain of the women's basketball team and worked in the Office of Admission as a Senior Interviewer. These experiences while conducting sociological research sparked her desire to enter the admissions world after graduation. Hannah joined the Phillips Exeter Academy community in 2019, where she served as an admissions officer, dorm parent, and advisor. After two years at PEA, Hannah decided to continue her tour down the eastern seaboard to join the Barnard Admissions team as a Senior Admissions Officer. In the office, Hannah is a member of the events team where she manages special events programs.
Hannah uses she/her/hers pronouns.
Reading Territories
International:  East Asia (Japan and South Korea)
Domestic:  Alaska, Colorado, Hawaii, Illinois, Maine, North Dakota, New Hampshire, New York (Upstate), Oregon, South Dakota, Vermont, and Washington
Fun Facts
Why did you choose to work at Barnard?
The authenticity of this community is something that spoke to me from the beginning. It was clear that Barnard fosters a sense of belonging, empowers students while pushing them intellectually, and takes a holistic approach to student well-being — and this was just my initial reaction… Dare I go on?
What is your favorite book?
The Address Book by Deirdre Mask
What is your favorite thing to do in NYC?
Go to concerts! Whether it's someone performing in the subway terminal or at Madison Square Garden, I am a sucker for live music.
What is your favorite place on campus?
Arthur Ross Greenhouse
What is a random fun fact about yourself?
When I am home in Northern Maine, I enjoy winter camping with my family! This involves snowmobiling, a tent with a wood stove in it (thank goodness), and lots of snowshoeing.