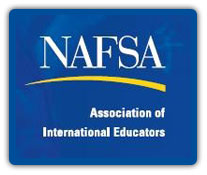 NAFSA:  Association of International Educators named Barnard a recipient of the 2011 Senator Paul Simon Spotlight Award for Campus Internationalization Efforts.  The College received special recognition for its Visiting International Student Program (VISP), which "provides a model for the intentional engagement of international students" and for Barnard's annual Global Symposia which focus "on women in global dialogue." 
The Chronicle of Higher Education covered the announcement which happened to coincide with Women Changing Africa, the College's third annual Global Symposium, held in Johannesburg, South Africa.  The event brought together exceptional women from across the continent—leaders in government, commerce, academia, media, and the arts—for a day of collaboration, networking and discussion, including two panels entitled, "Conversations on Leadership" and "Voices of the Next Generation."
As part of Barnard's broad initiative to internationalize its campus, the College created VISP for international students to study in residence on campus, during the spring semester.  In 2011, the College hosted VISP students from China, South Korea, Denmark and Italy, among others.