On Monday, September 24, Barnard College and the Women in Public Service Project, in partnership with the Woodrow Wilson Center, hosted "A Global Conversation: Women Leaders Respond to the United Nations General Assembly" on Barnard's campus in Manhattan. This event, held in conjunction with the United Nations' 67th regular session of the General Assembly, featured opening remarks from Prime Minister Yingluck Shinawatra of Thailand. President Atifete Jahjaga, Kosovo's first female and youngest president, delivered the evening's keynote address, highlighting the importance of cultivating women leaders at the highest levels of government.
President Jahjaga's remarks were followed by a panel on post-conflict and transitional justice, moderated by Barnard President Debora Spar. Participants included Jane Harman, President of the Woodrow Wilson International Center for Scholars; Rangita de Silva de Alwis, director of the Women in Public Service Project and Women's Leadership Initiatives at the Wilson Center; Marta Santos Pais, Special Representative of the United Nations Secretary-General on Violence against Children; and Farah Pandith, Special Representative to Muslim Communities for the United States Department of State. Select students from women's colleges around the country also joined the conversation. Read their thoughts on the topics discussed.
Former Finnish President Tarja Halonen, who was also the first female to hold her nation's highest office, and Melanne Verveer, United States Ambassador-at-Large for Global Women's Issues gave closing remarks.
Event Program
WELCOME
Debora Spar, President of Barnard College
OPENING REMARKS
Yingluck Shinawatra, Prime Minister of Thailand.

ADDRESS
Atifete Jahjaga, President of Kosovo
GLOBAL LEADERS IN CONVERSATION
Jane Harman, President of the Woodrow Wilson International Center for Scholars
Marta Santos Pais, Special Representative of the United Nations
Farah Pandith, Special Representative to Muslim Communities for the United States Department of State
President Spar, Moderator
YOUNG WOMEN LEADERS JOIN THE CONVERSATION
Rangita de Silva de Alwis, Director of the Women in Public Service Project and Women's Leadership Initiatives at the Wilson Center, Moderator
Ava Anderson, Mills College
Natalia Alvarez Diaz, Mount Holyoke College
Dahna Black, Smith College
Claudia Garcia, Mount St. Mary's College 
Kristie Hernandez, Scripps College
Olivia Low, Barnard College
Melda Salhab, Wellesley College
Yashaswini Singh, Bryn Mawr College
GLOBAL PERSPECTIVES
Tarja Halonen, President of Finland, March 2000 – March 2012
CLOSING REMARKS
Melanne Verveer, United States Ambassador-at-Large for Global Women's Issues
Participant Bios: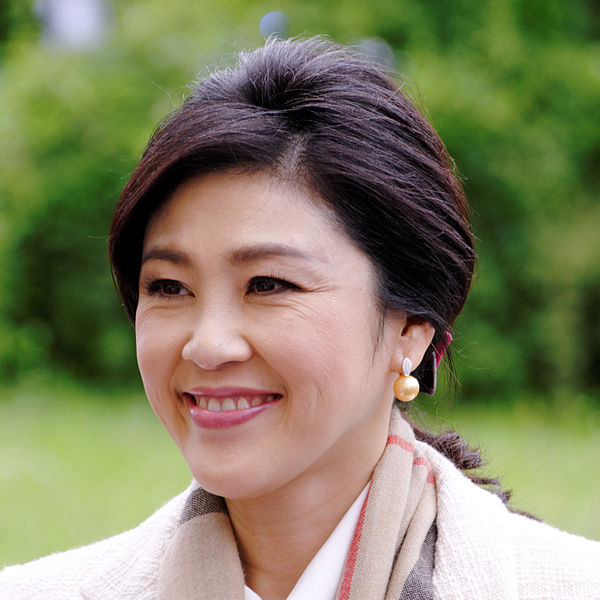 Yingluck Shinawatra, the 28th and current Prime Minister of Thailand following the 2011 general election, is a Thai businesswoman and politician, and member of the Pheu Thai Party. Shinawatra is Thailand's first female Prime Minister and the youngest Prime Minister of her country in over 60 years. She is the youngest sister of Thaksin Shinawatra, the former prime minister.
Born in Chiang Mai province, Yingluck Shinawatra earned a bachelor's degree from Chiang Mai University and a master's degree from Kentucky State University, both in public administration. She became an executive in the businesses founded by Thaksin Shinawatra, and later became the president of property developer SC Asset and managing director of Advanced Info Service. Meanwhile, her brother became Prime Minister, was overthrown in a military coup, and went into self-imposed exile.
In May 2011, the Pheu Thai Party, which maintains close ties to Thaksin, nominated Yingluck Shinawatra as their candidate for Prime Minister in the 2011 general election. She campaigned on a platform of national reconciliation, poverty eradication, and corporate income tax reduction. The Pheu Thai Party won a landslide victory, only the second time in Thai political history that a single party won a parliamentary majority.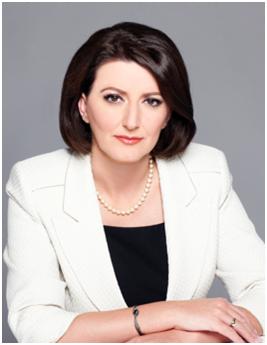 President Atifete Jahjaga was born on the 20th of April 1975 in Rashkoc, Gjakova.
Mrs. Jahjaga was Deputy General Director of the Police of Kosovo from February 2009 until her election as President of the Republic of Kosovo, on April 7, 2011. Since the establishment of the Kosovo Police in early 2000, initially she served as a police officer, progressing at a regional level and that of the General Headquarters.
During her earlier career, President Jahjaga has served in key positions in the implementation of law and order in the professional standards unit, then assistant of the deputy director of the Kosovo Police, assistant of the head of human resources, special executive assistant of the Deputy Commissary for the Administration of the Kosovo Police, Deputy Commander of the Border Police of the Kosovo Police, head of training department, assistant of the Deputy Commissary of the KP Border Police, assistant of the Deputy Commissary of the Kosovo Police for personnel and training.
She finished primary and secondary school in Prishtina, where she also completed her studies at the Faculty of Law of the University of Prishtina, in 2000. In 2006-2007, she attended a postgraduate certification program in Police Management and Penal law at the University of Leicester in the United Kingdom, Postgraduate Certification in Crime Science at the University of Virginia in the U.S.A., in the year 2007.
Currently she is continuing Master studies in International Relations at the Faculty of Law of the University of Prishtina. In addition to these studies she has attended professional and research programs at the European Centre for Security Studies "George C. Marshall" Germany, at the National Academy of the FBI in the U.S.A. and at the Department of Justice in the U.S.A.
In addition to the Albanian language (native), President Atifete Jahjaga also masters English and Serbian. President Atifete Jahjaga is married to Mr. Astrid Kuçi and lives in Prishtina.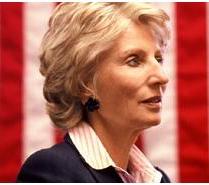 Jane Harman resigned from Congress February 28, 2011 to join the Woodrow Wilson Center as its first female Director, President and CEO. 
Representing the aerospace center of California during nine terms in Congress, she served on all the major security committees: six years on Armed Services, eight years on Intelligence and four on Homeland Security.  She has made numerous Congressional fact-finding missions to hotspots around the world including North Korea, Syria, Libya, Afghanistan, Pakistan, Yemen and Guantanamo Bay to assess threats against the U.S.
During her long public career, she has been recognized as a national expert at the nexus of security and public policy issues.  Harman received the Defense Department Medal for Distinguished Service in 1998, the CIA Seal Medal in 2007, and the CIA Director's Award and the National Intelligence Distinguished Public Service Medal in 2011.  She is a member of the Defense Policy Board, State Department Foreign Policy Board, CIA External Advisory Board, the Director of National Intelligence's Senior Advisory Group, and is a Trustee of the Aspen Institute and the University of Southern California.
A product of Los Angeles public schools, Harman is a magna cum laude graduate of Smith College, where she was elected to Phi Beta Kappa, and Harvard Law School.  Prior to serving in Congress, she was a top aide in the United States Senate, Deputy Cabinet Secretary to President Jimmy Carter, Special Counsel to the Department of Defense, and in private law practice. 
Married for over three decades to Sidney Harman, founder and Chairman Emeritus of Harman International Industries and Chairman of Newsweek magazine, she has four adult children and four grandchildren.   Sidney Harman died in April 2011, and she has assumed his seat on the board of directors at the Newsweek Daily Beast Co. 
Marta Santos Pais - Check back soon for bio and photo.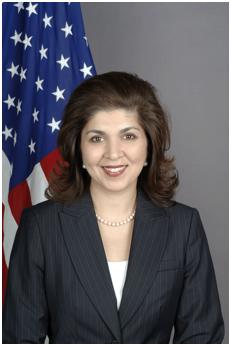 Farah Pandith was appointed Special Representative to Muslim Communities in June 2009. Her office is responsible for executing Secretary Clinton's vision for engagement with Muslims around the world on a people-to-people and organizational level. She reports directly to the Secretary of State.

Prior to this appointment, she was Senior Advisor to the Assistant Secretary of State for European and Eurasian Affairs. In this role she was focused on Muslim communities in Europe where she was responsible for policy oversight for integration, democracy, and Islam in the Bureau of European and Eurasian Affairs. She also worked on issues relating to countering violent Islamic extremism.
Before joining the Department of State, she served as the Director for Middle East Regional Initiatives for the National Security Council. She was responsible for coordinating U.S. policy on "Muslim World" Outreach and the Broader Middle East North Africa initiative. She reported directly to the Deputy Assistant to the President and Deputy National Security Advisor for Global Democracy Strategy. Special Representative Pandith served on the staff of the National Security Council from December 2004 to February 2007.

Prior to joining the NSC, Special Representative Pandith was Chief of Staff for the Bureau for Asia and the Near East for the U.S. Agency for International Development (USAID). She worked directly for the Assistant Administrator for the bureau responsible for more than $4 billion in programs throughout the Middle East, South Asia, and Asia -- including Iraq, Afghanistan and Gaza/West Bank. In 2004, she spent two months in Kabul, Afghanistan.

From 1997 to 2003 Special Representative Pandith was Vice President of International Business for ML Strategies in Boston, Massachusetts. She received a Master's degree from The Fletcher School of Law and Diplomacy at Tufts University, where she specialized in International Security Studies, Islamic Civilizations and Southwest Asia, and International Negotiation and Conflict Resolution. She concentrated on the insurgency in Kashmir and has spoken on the subject in international and domestic forums.

Prior to graduate school, Special Representative Pandith worked at USAID as the Special Assistant to the Director of Policy. She has been a consultant in both the public and non-profit sectors. Special Representative Pandith has served in leadership positions on several boards with a focus on international affairs. She is a member of the Council on Foreign Relations.

Special Representative Pandith received an A.B. in Government and Psychology from Smith College, where she was president of the student body. She has served as a Trustee of alma maters Smith College and Milton Academy. She is currently a member of the Board of Overseers of The Fletcher School of Law and Diplomacy. 
She was born in Srinagar, Kashmir, India.
Since her arrival at the College, Barnard President Debora Spar has been a vocal proponent of women's education and leadership, spearheading initiatives that include the Athena Center for Leadership Studies, an interdisciplinary center devoted to the theory and practice of women's leadership, and Barnard's Global Symposium series, an annual gathering of high-profile and accomplished female leaders held each year in a different region of the world.
A political scientist by training, Spar's scholarly research focuses on issues of international political economy, examining how rules are established in new or emerging markets and how firms and governments together shape the evolving global economy. She is the author of numerous books, including Ruling the Waves: Cycles of Invention, Chaos, and Wealth from the Compass to the Internet (2001) and The Baby Business: How Money, Science, and Politics Drive the Commerce of Conception (2006). Her next book, tentatively titled Great Expectations: Dreams of Choice, Sex, and Money at the Edge of the Feminist Era, is due to be published in 2013.
Spar is a graduate of Georgetown University's School of Foreign Service, and received her doctorate in government from Harvard. She is a member of the Academy of Arts and Sciences and currently serves as a trustee of the Nightingale-Bamford School and a director of Goldman Sachs. Prior to coming to Barnard, Spar was the Spangler Family Professor of Business Administration and had served as senior associate dean for faculty research and development at Harvard Business School. At Harvard she taught courses on the politics of international business, comparative capitalism, and economic development.
President Spar is married to Miltos Catomeris, an architect whose specialty is academic, institutional and corporate campuses. They are the parents of three children.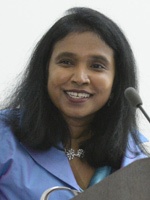 Rangita de Silva de Alwis is the Director of Global Women's Leadership Initiative at the Woodrow Wilson International Center for Scholars. The initiative includes the  Council of Women World Leaders – a group of nearly 50 female current and former heads of state and government and  the Women in Public Service Project launched by the State Department and the Seven Sister Colleges.  
Before joining the Wilson Center, Rangita directed the  Women in Public Service Project's inaugural  Institute at Wellesley College. She was also the Director of International Human Rights Policy and the inaugural Susan Bailey McGee Scholar at the Wellesley Centers for Women and Faculty at the Madeline Albright Institute for Global Affairs at Wellesley College. Rangita was a Fulbright Specialist at The Asian University for Women in 2012.   Rangita has taught around the world and worked globally with a vast network of academic institutions, government organizations, civil society institutions on  gender equality  law and policy making and on innovative  women's and children's human rights initiatives.  She led the Women's Leadership Network in the Muslim Communities at the Wellesley Centers for Women.  She helped convene the Asia Cause Lawyer Network in India and the Women's Watch- China. She has worked in partnership with China's leading women's rights advocates on new developments in gender and law reform in China for over 10 years. She has testified twice before the Congressional Executive Commission on China on the status of women's rights in China.   She also advises UNICEF, UNFPA and the U.N. Secretariat on the Convention on the Rights of Persons with Disabilities on state accountability under the relevant treaties. She has published widely with the United Nations and in law journals including the: Yale Journal of Law and Feminism; Texas Journal of Gender and the Law; University of Pennsylvania East Asia Law Journal; Duke Journal of Gender and the Law; UCLA Pacific Rim Journal; University of Washington's Pacific Rim Law and Policy Journal; and Michigan International law Journal.  Rangita has a Doctorate in Law (S.J.D.) from Harvard Law School and was a Teaching Fellow with the European Law Research Institute at Harvard Law School and a Research Fellow with the Women and Public Policy Program at the Kennedy School of Government, Harvard University.
Tarja Kaarina Halonen - Check back soon for bio and photo.
President Barack Obama appointed Melanne Verveer as Ambassador-at-Large for Global Women's Issues.  The President's decision to create a position of Ambassador-at-Large for Global Women's Issues is unprecedented, and reflects the elevated importance of these issues to the President and his entire Administration.  In her capacity as director of the Department of State's new office on Global Women's Issues, Ambassador Verveer coordinates foreign policy issues and activities relating to the political, economic and social advancement of women around the world.  She mobilizes concrete support for women's rights and political and economic empowerment through initiatives and programs designed to increase women's and girls' access to education and health care, to combat violence against women and girls in all its forms, and to ensure that women's rights are fully integrated with human rights in the development of U.S. foreign policy.
Ambassador Verveer most recently served as Chair and Co-CEO of Vital Voices Global Partnership, an international nonprofit she co-founded.  Vital Voices invests in emerging women leaders and works to expand women's roles in generating economic opportunity, promoting political participation, and safeguarding human rights.  Prior to her work with Vital Voices, Ambassador Verveer served as Assistant to the President and Chief of Staff to the First Lady in the Clinton Administration and was chief assistant to then-First Lady Hillary Clinton in all her wide-ranging international activities to advance women's rights and further social development, democracy and peace-building initiatives.  She also led the effort to establish the President's Interagency Council on Women.  Prior to her time in the White House, Ambassador Verveer served in a number of leadership roles in public policy organizations and as legislative staff.
Ambassador Verveer has a B.A. and M.A. from Georgetown University.  She is a member of the Council on Foreign Relations, Women's Foreign Policy Group, and numerous other organizations.
 
Student Participants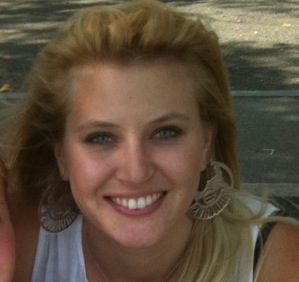 Ava Anderson, Mills College is a senior at Mills College in Oakland, California double-majoring in economics and public policy. Her professional interests lie in economic development, international finance and trade, and the role of capital markets in growth. Supporting women entering the public and private spheres is a major goal for her.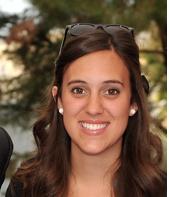 Natalia Alvarez Díaz is a senior at Mount Holyoke College majoring in politics with a minor in history. She developed a strong interest in human rights and international politics after growing up in Mexico, New Zealand and Lebanon. She spent this past summer interning at the Washington Office on Latin America, a non-profit that promotes human rights, democracy and social justice. Natalia is on the board of MHC's community engagement organization and is also a leader in the college's Speaking, Arguing and Writing program. She hopes to become an advocate for women's reproductive health rights in Latin America.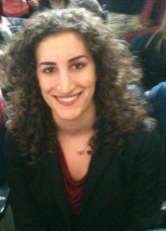 Dahna Black, from Ashland, Oregon, is a senior at Smith College, majoring in government with a minor in Middle Eastern studies. She is the President of the Student Government Association. Dahna has pursued her interest in public service and international relations as a public policy fellow at the Project On Government Oversight (POGO) in Washington, DC as part of the Smith College Jean Picker Semester in Washington Program, and as an intern in the Canadian Parliament. She is currently applying for a Fulbright English Teaching Assistantship in the Middle East.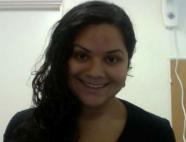 Claudia Garcia is a first generation college student at Mount St. Mary's College, Los Angeles. She is pursuing a bachelors in political science and a minor in pre-law. Her passion is to become a lawyer and to involve herself in her community as much as possible. She started a chapter/club at Mount Saint Mary College that will embark on international service projects to help underdeveloped countries with access to water.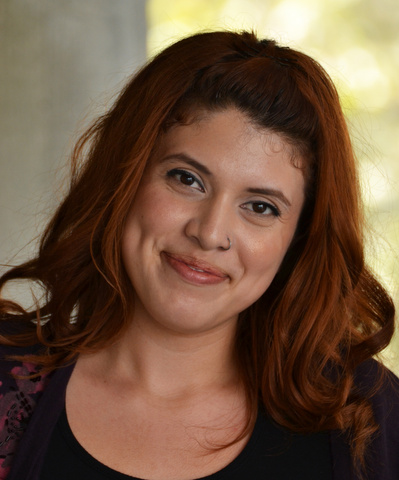 A South Los Angeles native, Kristie Hernandez is a student at Scripps College. She has committed the past seven years to grassroots community organizing domestically and abroad with Communities for a Better Environment, the Labor Community Strategy Center and Barrios de Pie. She is passionate about transforming national security policies that infringe upon civil rights and civil liberties.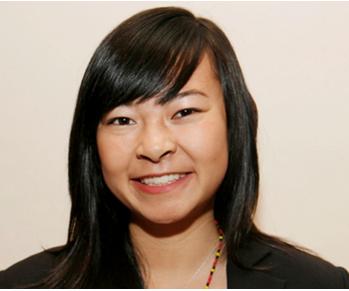 Olivia Low is a political science major at Barnard College. An aspiring physician, she hopes to use her degrees in medicine and public health to improve the well-being of people living in poverty. Her passion for global health began when she joined GlobeMed, a student-driven nonprofit that partners university students with community-based health organizations worldwide. As the co-president of GlobeMed at Columbia University, she collaborated with a grassroots women's rights organization to develop maternal and reproductive health, HIV, and economic empowerment initiatives to benefit 5,000 war-affected women and youth in northern Uganda. Last summer, she traveled to Uganda for one month to work on these projects. Livy most recently interned with USAID's Global Health Fellows Program through the Public Health Institute, as well as Clinton Global Initiative. As an amateur photographer, she is also interested in the use of photojournalism and storytelling as tools for advocacy.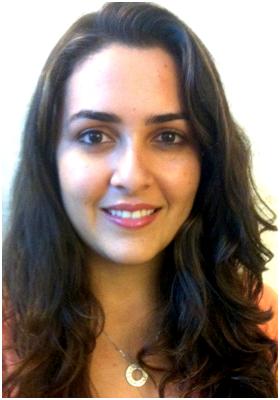 Melda Salhab is a senior at Wellesley College majoring in economics and peace and justice studies. Growing up in Lebanon, she was able to directly experience life in a semi-stable post-civil war society. She is also a 2012 Albright Fellow and a recipient of the 2011 Davis Projects for Peace Award.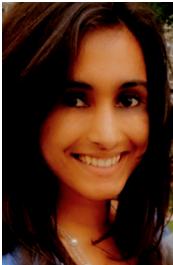 Yashaswini Singh is a senior at Bryn Mawr College, double majoring in economics and mathematics with a minor in music. A native of New Delhi, India, Yashaswini spent this summer working at the Millennium Development Goals Center for East and Southern Africa headquartered in Nairobi, Kenya. Her other areas of interest include public policy and public finance, aid effectiveness, and the political economy of Sub-Saharan African countries.