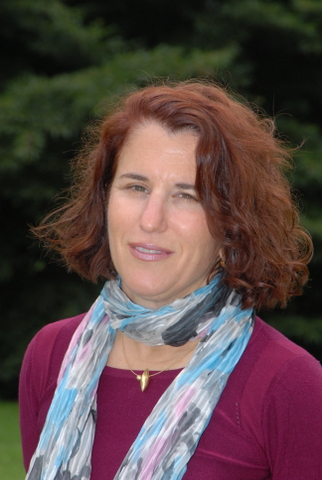 Barnard welcomes Linda Bell as she begins her new role as the College's provost and dean of the faculty. As the College's chief academic officer, Provost Bell will oversee all academic departments, programs, and centers, as well as the library. An economist who specializes in labor markets and public policy, she previously served as provost and the John B. Hurford Professor of Economics at Haverford College in Pennsylvania.
Here, Provost Bell answers a few questions about her new job, her academic interests, and why she's looking forward to living in New York City. 
As you start your new role at Barnard are there any initiatives or aspects of the job that you're particularly excited about?
I am extremely excited to be joining the Barnard community. I'm looking forward to building on the College's strong academic foundation by supporting faculty research and new initiatives, as well as sustaining and nurturing an environment where scholarship and teaching thrive. I also hope to expand the opportunities for close collaboration between faculty and students, and reinvigorate a rigorous academic atmosphere where young women can realize their potential and become leaders in the classroom, in their disciplines, and beyond.
How does Barnard appeal to your own academic interests?
I have long admired Barnard, and more so as I've gained first-hand exposure to its special attributes and strengths. I am eager to learn more about this amazing place and contribute to its legacy. And there are so many wonderful things about Barnard that dovetail with the trajectory of my career and my experience as an academic researcher. My recent work has aimed to better understand economic inequality as it affects top women wage earners, and the role of institutions and organizations in promoting the well-being of women. The academic literature is clear that institutions—their organizational structure and leadership—often define mobility and constraints and, as a result, influence outcomes for women. My research shows that top women executives fare better in both compensation and promotion probabilities in organizations with a female CEO, and it offers evidence that women mentor and support women in ways not necessarily predicted by standard economic models. In short, it shows that women help women.
Through my own scholarship and experience, I know the importance of strong leadership in creating an environment where individuals thrive. As Barnard's provost, I consider it my responsibility to listen and advocate for the ambitions of faculty and students and to advance the academic mission of the College wherever possible. Women helping women is already deeply engrained in the Barnard community, and I look forward to helping further develop this culture, drawing on the practices and ideas shaping the best organizations out there in terms of inspiring excellence and promoting growth.
You recently relocated to New York City from Haverford, PA. How did the move go? What are you most looking forward to about living in New York City?
Moving is never fun, but it's like flying—a temporary means to an end.
Haverford College was our home for nearly 20 years. We lived in a wooded area of campus that was quiet and secluded and down the street from a duck pond. There were woodpeckers, owls, deer, fox, raccoons, opossum, and lots of other animal neighbors. My two boys, my husband, and I lived in and appreciated the nature. We loved our home and our home was a gathering place for family, friends, and faculty.
New York City is an amazing place—full of culture, art and history, an amazing diversity of people, and a vibrant multiculturalism that distinguishes and defines the City. My family and I couldn't be happier to be here. We look forward to discovering New York as New Yorkers— learning the intricacies of neighborhoods, restaurants, shops, rediscovering favorite museums, and learning about all the hidden treasures that define every great city. Moving to New York City is a great and exciting adventure for my family and we embrace it enthusiastically!