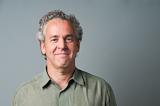 New Jersey Governor Chris Christie has reached a deal with a private developer to revive and expand the state's $1.9 billion "Xanadu" megamall project, which is "half-finished and widely ridiculed as perhaps the ugliest building in the state, if not the country." 
In The New York Times' "Room for Debate" forum, architecture professor David Smiley and others discuss whether Xanadu is worth saving. 
"Big-scale dollars should fuel small-scale actions. This means that the tax dollars spent on Xanadu could have been spent, and can still be spent, on rebuilding local retail and community districts that already exist and serve a wide swath of the public," writes Smiley. Read his full response here.
David Smiley's research interests include large-scale urban interventions, the re-use of shopping malls and the recent history of urban planning and urban design. He is author of the forthcoming "Pedestrian Modern" and editor of "Redressing the Mall: Sprawl and Public Space in Suburbia."