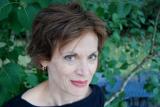 History professor Deborah Valenze's new book, Milk: A Local and Global History, will be published later this month.
Listen to Prof. Valenze discuss her book on NPR's "On Point."
Read an interview with Prof. Valenze about milk's history and place in our society, in The Boston Globe :
"IDEAS: How did we go from viewing milk as something used mainly for nursing or to combat indigestion to the ubiquitous beverage of today?
VALENZE: Milk really was in the right place at the right time. The identification of vitamins happened right around World War I, when the Western world was in a state of shock and really concerned about the food supply and very concerned about mothers and children. The fact that butterfat played a role in the identification of vitamin A meant milk suddenly had this opportunity to come onstage as something everybody needed."
Read the full interview here.
Prof. Valenze teaches courses on women and revolution, the history of Europe since the Renaissance, the history of Britain since 1600, European poverty, and food.