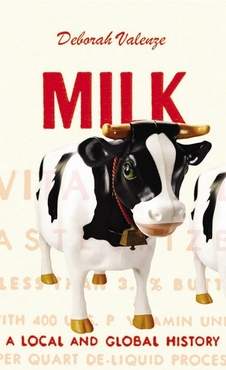 The Atlantic notes "Five Essential Reads on Food Politics," including history professor Deborah Valenze's new book, Milk: A Local and Global History. From the article:
""Milk is the place to go to begin understanding how we got from dairy maids to industrial milk production and the current debates about the value of raw." This is a serious work of history with great illustrations."
Also, read an interview with Prof. Valenze, who describes milk as a character, with "a life of its own in history:" 
"Milk has always had a life of its own in history. I hope this doesn't sound far-fetched, but I became convinced that milk was a character or agent, able to mystify all the people who were determined to master it. As an organic substance, milk really was alive."
Read the full interview here.