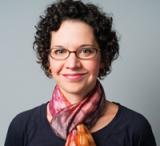 In La Tercera, a top Chilean newspaper, history professor Nara Milanich is quoted about the 250th anniversary of Casa Nacional del Niño, a child welfare institution in Santiago.  Her book, Children of Fate: Childhood, Class, and the State in Chile, 1850-1930i, is also referenced.  Here is an excerpt from the article, which is in Spanish:
"Nara Milanich, historiadora estadounidense especialista en temas de América Latina y Chile, escribió el libro Children of Fate, en el cual relata la infancia en esta institución en la segunda mitad del siglo XIX y comienzos del XX, por el cual pasaron en esa época cerca de 51 mil niños marcados por la desigualdad. Cuenta que en ocasiones, entre la ropa de los niños abandonados había cartas.
"Te llamas Julio Ernesto del Rosario Rodríguez, nacido el 18 de noviembre de 1887. Te pongo ahí por haber quedado en la última miseria y con dos hermanos más. Tú como más chiquito, me veo en la obligación de echarte a los huérfanos".
Milanich relata que con estas cartas se enteraban por qué dejaban a los niños. "En general, la causa del abandono era la pobreza. Muchas eran madres solas que trabajaban como empleadas domésticas y que era el segundo o tercer hijo. Había patrones que dejaban los hijos de sus empleados, como Máximo Jeria, que pidió que cuidaran al hijo de su cocinera", dice."
Prof. Milanich's scholarly interests include modern Latin America (especially Chile), comparative history of the family, legal history, childhood, gender, and state formation.  She also teaches in the new Masters in Latin American Studies (MARSLAC) at Columbia.