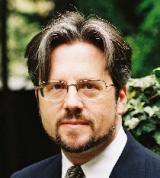 In a Bloomberg article about the flow of bonds, economics professor Perry Mehrling is quoted.  An excerpt:
"The system is collapsing onto the balance sheet of the most-solid member of the system, which is the central bank," said Perry Mehrling, professor of economics at Barnard College, Columbia University in New York. "The central bank is on one side of the market only. The bonds are flowing in and they're not flowing out again."
Read the full article here.
Prof. Mehrling's research focuses on the foundations of monetary economics and the history and applications of monetary economics and finance.