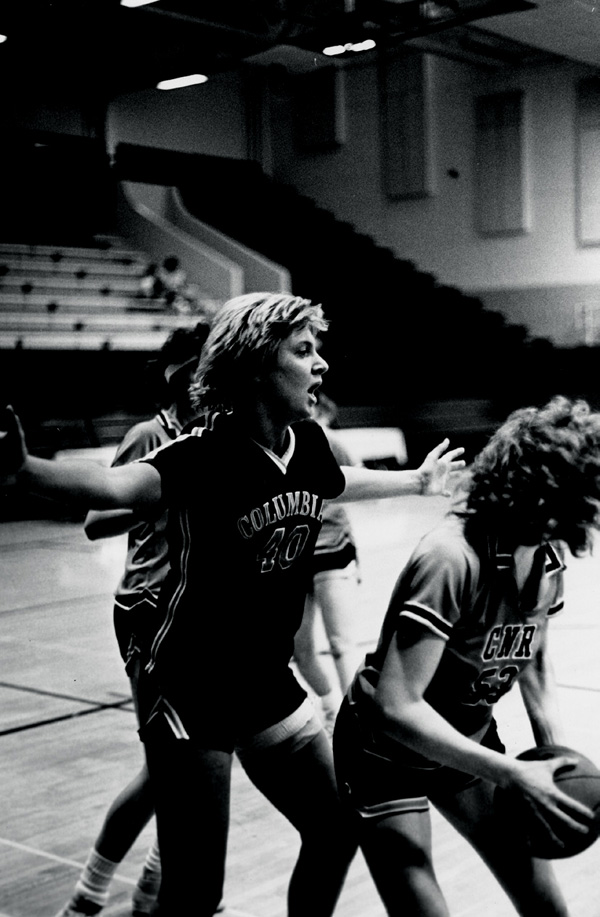 Within the 120-year life span of Barnard College, the history of the teams called the Barnard Bears fills only an eight-year period from 1975 to 1983. Therefore, the story of the Barnard's intercollegiate athletics program may be unknown to most of our alumnae. But for those of us who were there, what a wonderful time it was.
At its peak, before the Columbia-Barnard Athletic Consortium created a program for all Morningside Heights undergraduate women to share, Barnard Intercollegiate Athletics consisted of eight varsity sports: archery, basketball, cross country, fencing, swimming and diving, tennis, track and field, and volleyball. The program was short on funding, even shorter on facilities, but incredibly long in determination, passion, and feminism. Its accomplishments and well-organized infrastructure made it the natural springboard from which to begin Columbia's women's program after Columbia College decided to go coeducational. Now the consortium is celebrating its 25th anniversary, and the athletes who wore Barnard Bear uniforms are reflecting on their role in the consortium's success. "We built such a great foundation for what was to come," says former Barnard tennis team captain Valerie Schwarz Mason '80.
The birth of the Barnard program mirrored what occurred on college campuses across the country in the early 1970s. After the turbulent antiwar '60s gave way to the "Women's Lib" era '70s, college women sought opportunities to participate in sports at a more competitive level than physical-education classes and intramural sports. The Educational Amendments of 1972 that included Title IX gave women a spectacular weapon to instigate change. The law mandated that spending on all educational programming in any institution receiving any federal funding must be made proportionally equal to the male-female ratio of the student body. For instance, if 35 percent of a school's students were female, roughly 35 percent of its funding for athletics should be spent on its women's teams. The assorted measures of compliance have been debated and contested over the years, but there is no question that Title IX has had a dramatic impact on women's and girls' opportunities in sports.
At Barnard, students lobbied for an intercollegiate program, and the administration responded by funding its first three teams in the 1975-76 academic year in basketball, volleyball, and swimming/diving. The choice of these sports evolved out of what were the most advanced, popular physical education classes then, at a time when taking four physical education classes was required of all Barnard students. Two more sports were added the next year, and the remaining three the year after that.
"The total budget the first year was $10,000," recalls Marian Rosenwasser, athletic director from 1975 to 1977 and tennis coach until 1981. "Basketball and volleyball players [shared] the same uniforms because their seasons didn't overlap, and we had one set of warm-ups for all three sports."
To fill out their teams' rosters, the coaches, who also taught phys-ed classes, would recruit the more gifted women from their classes or scroll through the extracurricular-interests cards of incoming first-years. The vast majority of athletes were not recruited to attend Barnard via written correspondence and phone calls while they were in high school (as most other universities were already doing by the mid '70s); many of them had never even played their sport before arriving here.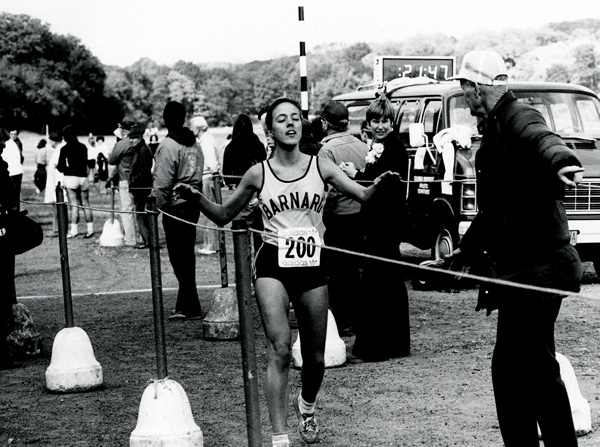 Running practices was no small feat in most sports because Barnard had no usable facilities beyond its gym. The tennis team arrived each day at Riverside Park at 6:30 a.m. to stake out as many public courts as possible; the track team often dodged broken glass and, occasionally, flashers, while also training in Riverside Park. Rosenwasser did broker a mutually beneficial arrangement with Columbia that allowed Barnard to rent time at Columbia's facilities in exchange for allowing Columbia's undergraduate women in its engineering and nursing schools to join Barnard teams. Had Columbia not made these arrangements, the school would have been vulnerable to incurring a Title IX violation. For Barnard, most of its teams would not have been possible to field without Columbia's facilities.
"For the size school we had, and especially because of our limited facilities, we did offer a lot of programs," says Margie Greenberg Tversky, who followed Rosenwasser as athletic director from 1978 to 1983 and then directed the consortium program at Columbia until 1990. "But we really stretched to do it."
Despite challenges, the program began to experience success. In its track and field team's first season, distance runner Merle Myerson '78 placed fourth in the 5,000-meter race at the Ivy Championships. In later seasons, Mary Beth Evans '81 and Ylonka Wills '84 also placed in state, Ivy, and national track and cross-country events. The fencing team was almost immediately competitive on a national level, and Elka Kristo-Nagy '81 was the first of three All-Americans Barnard fencing produced (joining her were Tracey Burton '83 and Lisa Piazza '85). Volleyball had two first-team All-Ivy selections in 1980 in Zenta Batarags Hayes '81 and Alla Jodidio Kirsch '81. The archery team sharpened Nancy Ketcham Lagomarsino '80 and Petra Hubbard '82, two novices from a beginners' archery class, into state champions who later qualified for the U.S. Olympic Trials. Then there was Tina Steck '80, who was in a class by herself.
Steck was an experienced diver from Summit, New Jersey, who chose to attend Barnard both for academic reasons and because her personal coach was Jim Stillson, the Columbia men's diving coach. With countless Ivy, regional, and national victories in her four-year competitive career, she was Barnard's first All-Ivy and All-American, and still holds the record for most threemeter-board points scored at the Ivy Championship.
Steck's memories of the Barnard swimming/diving team range from wacky to warm-hearted. She jokes about noted folk singer and '81 alumna Suzanne Vega's stint on the swim team ("she used to play her guitar at team parties"), but also recalls appreciatively that despite the program's modest funding, she was always sent to every major diving competition in the country, "I had a lot of support both from my teammates and from Marian and Margie." She sums up her athletic experience as "the best of both worlds. All the women on the team were walk-ons [not recruited athletes], but they swam just because they loved swimming, and that impressed me. One of the highlights of my experience was that I could really see the growth in the swimming program from my first year to my senior year."
The impact Steck had on the program rippled through all the teams and increased the athletes' self-respect as well as the regard in which the young program was held off-campus. "Being at school at the same time as Tina Steck was very inspiring to me because she was our first true star athlete," says Myerson. "It made me want to push myself to improve. She opened up a big door; she was living proof that we could all do it."
The Barnard program reaped the benefits of a dedicated, creative coaching and administrative staff who viewed their jobs as "a labor of love," according to Rosenwasser. This commitment was inspired by the leadership of both Rosenwasser and her successor Tversky, who were pragmatic problem-solvers and forward thinkers. One of Tversky's ideas was the annual Celebration of Women in Sports, a day of events starting with a luncheon featuring a speaker on a current topic in women's sports, a sports careers panel in the afternoon, and an evening reception honoring the successes of that year's Barnard athletes. "It was something atypical of an athletics program," Tversky admits, "an attempt to give our students life skills, ways they could continue their love of sports after college ...." To those who remember Rosenwasser and Tversky, it is not surprising to hear that both women still are in touch with many of the athletes they knew at Barnard.
The consortium itself was born in March 1983 after six months of negotiations between the administrations of both schools following an announcement by Columbia that it would go coed and one by Barnard that it would continue to thrive as the same institution it had been for almost 100 years. For Columbia, the consortium was a leap into the unfamiliar world of women's sports.
For Barnard, it was a bittersweet trade of its program's name in order to provide the best possible competitive experience for all future athletes who walked onto its campus. The consortium made sense and had to happen, Mason says. "Ultimately, we were two institutions who really needed each other."
As designed, coaches on the consortium teams pitch prospective athletes equally on attending Barnard and Columbia by giving a clear description of their differences and respective merits, which Tversky describes as "potentially a powerful recruiting tool to offer two schools to which to apply." The College's representatives and those from Columbia still meet regularly with coaches to discuss the best ways in which to approach student athletes.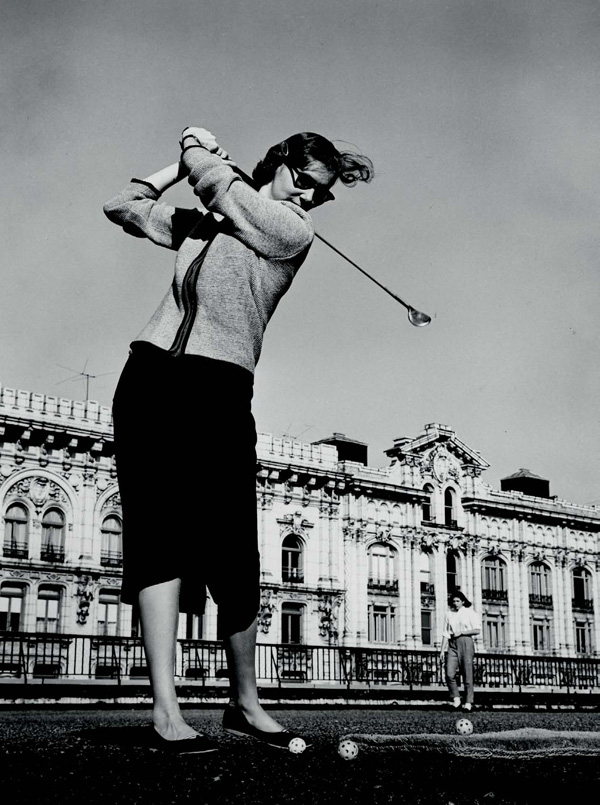 Some current top athletes articulate their reasons why they chose Barnard over other possibilities. Alexandra Murata, a junior and a nationally ranked rower, says "The Nine Ways of Knowing [Barnard's core curriculum] was better suited to my broad academic interests …by attending Barnard I have [also] been able to enjoy all of the undergraduate Columbia experiences, most significantly, the Women's Varsity Rowing program."
"A small, competitive, supportive environment" brought star basketball player Judie Lomax '11 to the campus. "I wanted to be taught and mentored by people who I could relate to and were in love with their fields," she says. "I loved the Nine Ways of Knowing as opposed to the strict core requirements at other institutions. I've had the opportunity to be a part of a small community within a large university within one of the greatest cities in the world. I love the intimacy and general care people have for each other and for Barnard."
Myerson is now a cardiologist at nearby St. Luke's–Roosevelt Hospital. She credits her Barnard track experience with giving her the courage and discipline to go back to school to earn both a doctorate and an MD more than 10 years after she graduated with a degree in urban studies. "Being an athlete was a dream come true and felt like a privilege to me. It provides such valuable lessons for young women."
Mason hopes that even as the consortium is honored this spring, the Barnard program that helped give it life will gain some measure of recognition. "I think it's important to place the progress of the consortium in a historical context," she says. "To me, 25 years is not that long ago, lots of the issues from our day still haven't changed. Resentment toward women's sports still exists on college campuses across the country—challenges to Title IX, people complaining about having to funnel money into women's sports away from football and other money-producing men's sports. But the Barnard athletic community was really special, it added another dimension to 'the Barnard education' and its mission of creating great women."
-by Mary Witherell '83, photographs courtesy of Barnard Archives