On December 15, Barnard College, along with schools across the country, released the results of its Early Decision application process.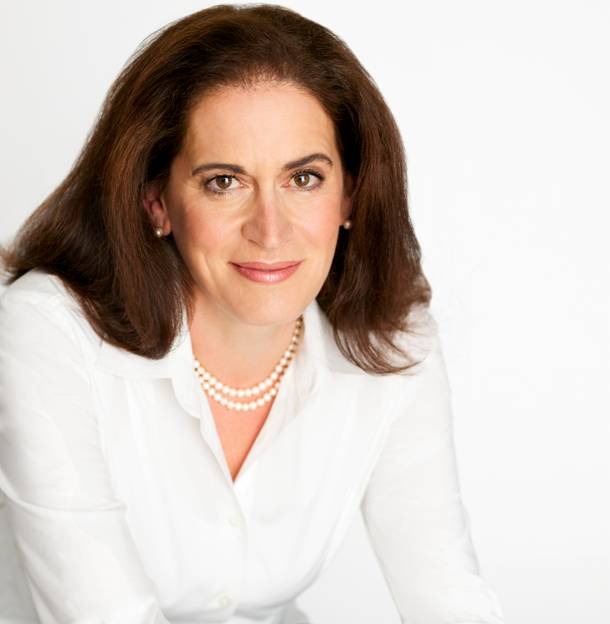 We sent acceptance letters to 240 presumably happy young women and their families, generating a wonderful bubble of excitement in return. "Our entire family is ecstatic to learn that Isabel has been accepted to Barnard," wrote one delighted grandmother to our admissions staff. "We are all calling each other, laughing and exclaiming with joy." "We have all worked so hard to get here, so now we can breathe!" scribbled a young woman on our newly assembled Facebook page. "CONGRATS everyone! Barnard College Class of 2015, here we come!"
That same day, though, we also, inevitably, made lots of young women sad—the 311 young women to whom we denied or deferred admission. It was a year of record high applications for us, and Dean Jennifer Fondiller and her extraordinary staff in the Admissions Office were forced to turn away hundreds of wonderfully talented and enthusiastic prospective students—the acclaimed oboist who also started an animal shelter in her local community; the budding actress who rock climbs and is fluent in three languages. These are achingly hard decisions, particularly in the context of Early Decision, when Dean Fondiller and her colleagues know that the students are not merely adding Barnard to a list of schools that they might wish to attend; they are applying because they have decided—with their hearts and their minds, their parents and friends and guidance counselors—that this is where they want to be. Where they are meant to be. Or as one applicant put it: "Ever since I was 12 years old, whenever someone asked me what college I dreamed of going to, I would always respond, 'Barnard!' without hesitation. It was only recently that I discovered just how accurate a 12-year-old girl's intuition can be."
I only see a tiny fraction of the applications, but there is one that will haunt me for a long time.
Tonya comes from a poor, crime-ridden corner of Baltimore. She has several siblings and a mother who emigrated from Puerto Rico. In the blank space that asks for "Father," she simply wrote "unknown." In one of her essays, she mentioned in passing that her family has "virtually no income." Yet the joy and spirit of this girl danced through her application. Rather than focusing on her dangerous neighborhood or dismal financial circumstances, she wrote of the power she had gained from playing soccer; the confidence that was slowly growing as she sang in her school choir and participated in its community outreach programs. She wrote of the books she had read and the inspiration she took from writers like Toni Morrison.
Tonya was lucky. She had participated in a mentorship program that paired her with a wildly successful older woman, a woman who clearly cared deeply about her and had encouraged her to apply to Barnard. But her SAT scores were low and her school record sharply limited, especially in comparison to the 550 other applicants against whom she was competing. Not a lot of AP courses at her inner city school. Not many honors programs or extracurricular activities. The letters from her teachers were positive, but brief and hastily written by hand. Applicants from better-heeled schools, by contrast, often had pages of praise, carefully annotated with details of their progress and achievements.
In our system of higher education—a system still regularly hailed as the best in the world—the cards are perpetually stacked against students like Tonya. She didn't have parents who played educational videos for her or took her to piano and theatre classes. She didn't have SAT tutors or even teachers with the time and incentives to look after her as a student or a person. She was strong and brave and curious, but by the age of 17, her educational chances had already been slapped down.
Like many of our peer schools, Barnard tries desperately to find the Tonyas of the world; to attract them to campus, to admit them, and to cover the costs of their education. Once they matriculate, we offer a wide and growing range of support services and enrichment options. But it is still hard. Because often a student like Tonya simply hasn't had the kind of educational background that she needs, not only to get into our most selective colleges, but to thrive there. These students are just losing too much ground in primary and secondary school and falling farther and farther behind their already better-placed peers.
In the end, and after several rounds of heart-wrenching consideration, we decided to defer Tonya. We will try to bring her to campus in January, to interview her and get a better sense of her academic potential. I hope we will admit her in the next round of decisions. I hope that she comes to Barnard, and succeeds beyond her wildest dreams. But at a time when so many of us are caught in the frenzy of college applications, it is critical to remember that this country is still damned by the tragedy of millions of Tonyas—good kids, smart kids, whose access to education is condemned by the circumstances of their birth.
- Debora Spar