As world leaders converge on New York City for the United Nation's 67th regular session of the General Assembly, eight students from the most prestigious women's colleges in the United States will gather at Barnard to participate in an event hosted by Barnard and the Women in Public Service Project, in partnership with the Woodrow Wilson Center. Taking place on September 24, "A Global Conversation: Women Leaders Respond to the United Nations General Assembly" will feature remarks from President Atifete Jahjaga of Kosovo, as well as a panel of women leaders discussing key issues facing the assembly that are of special significance to women. Following this conversation, the selected students will join the panelists onstage to continue this important dialogue about post-conflict and transitional justice.
Below, the student participants from Barnard, Bryn Mawr, Mills, Mount Holyoke, Mount St. Mary's, Scripps, Smith, and Wellesley share their thoughts on the topic as it relates to women's rights and their own interests and experiences. Read more about this event, these students, and the featured speakers.
As post-conflict nations attempt to reconstruct a system of justice, what are the most pressing issues concerning women's rights?
Livy Low, Barnard College:
"Supporting the women whose lives were directly impacted during war is a crucial part of peace-building. The victims of gender-based violence or infectious disease, for example, deserve attention and care. In addition to addressing women's immediate needs, post-conflict nations must begin to lay the institutional foundations for a more just society as a whole. The linkage between development and justice is particularly salient. Building systems that unlock women's potential, provide education for young girls, and ensure access to health care will encourage women to assume leadership roles. These aspects of the recovery process are intertwined with the need to establish good governance, respect for the rule of law, and equal representation of women in the public sector. The mechanisms of transitional justice and political reform must complement efforts to establish gender equity and social justice. Strengthening political institutions and addressing social inequities are not separate, but rather mutually reinforcing tasks."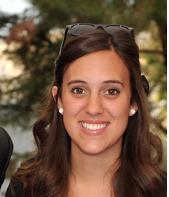 Natalia Alvarez Díaz, Mount Holyoke College:
"The two main issues concerning women's rights in nations going though transition relate to political representation and justice for physical, psychological and sexual violence. A lack of female representation in positions of power means that women's voices can be excluded from post-conflict rebuilding. At the same time, the predominance and impact of violence towards women that occurs during conflict is not always acknowledged publicly, and the oppressive nature of the crimes complicates the mechanisms of transitional justice that aim to foster long-term security and stability. The reconstruction of justice systems in post-conflict nations cannot occur without successfully addressing these issues related to women's rights."
Ava Anderson, Mills College:
"The most important issues concerning women's rights in the legal reconstruction process are creating access to legal institutions and the elimination of discriminatory laws. Transitional justice requires more than compensation for victims of gender-based violence, and long-term solutions creating a system where women are involved in the decisions that affect them and removing inequities built into the legal system can help achieve this."
Is there a particular post-conflict nation/nation in transition that you think is doing an exemplary job of re-instituting the rule of law?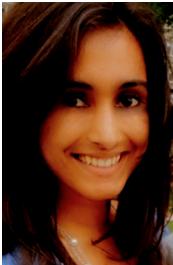 Yashaswini Singh, Bryn Mawr College:
"The struggles for democracy and development in Kenya have been long and persistent. In the aftermath of the post-election violence in 2008, Kenya was at the brink of an economic and political failure that threatened to erase decades of development and further entrench poverty. Ethnic clashes that erupted after the presidential elections in 2008 led to the death of over 2000 Kenyans. Over 600,000 were displaced, and the cost to the Kenyan economy is estimated to be over 1.5 billion dollars.
Today Kenya stands at the cross roads of history. It is slowly but surely on its path to economic recovery: in 2010, growth reached 5.6 percent of GDP, a large improvement over 1.7 percent in 2008 and 2.5 percent in 2009. Kenya has witnessed promising developments towards the consolidation of democracy as well. The new Constitution of Kenya is by far the most people-driven, publicly discussed and inclusive one in the country's history. It brings unprecedented  opportunities to  improve governance, including increased transparency (through the open data portal and public vetting of government officials, among other means), and provides a framework for a more inclusive and equitable future."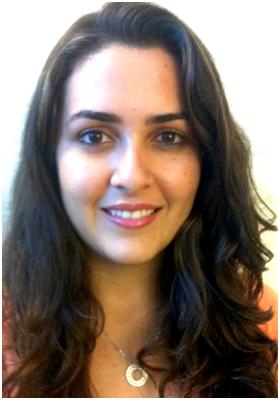 Melda Salhab, Wellesley College:
"Separation of church and state is a concept that is considered almost un-implementable in Lebanon. The nation was created along sectarian lines, leading eventually to a fifteen-year civil war, the resolution of which was also religiously based. Family law, which governs citizens with regard to marriage, divorce, inheritance and several other issues, remains under religious authorities. Civil marriage, which makes inter-religious marriage possible, does not exist. In some cases, some women actually may lack the right to divorce, unless previously agreed upon in the marriage contract. Because of complexities between different religious laws, marital rape law is simply not in the books. A woman who is sexually abused by her husband cannot file a complaint because there is no law. The lack of women representation in government has severely hindered the ability of women to lobby for such necessary changes. Post-conflict restructuring frequently excludes issues that are necessary to positive peace, which is much more complex and sustainable than the simple lack of war."
Is there a particular course you've taken (or anecdotal experience) that made you realize the significance of these issues? How do you aspire to get involved/impact change in this regard?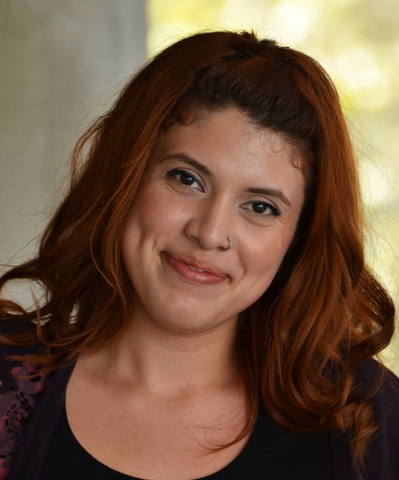 Kristie Hernandez, Scripps College:
"We don't need to look beyond our borders to find cases of a broken justice system. As a Los Angeles Unified School District graduate from south L.A., the conflict of punitive disciplinary policies in our schools hits very close to home. For me this is not just a failed policy, it's also a deeply personal struggle.
The students impacted by these policies were my friends and peers: we studied, played, ate and grew up together. To know that half of all of the students that I started high school with were pushed out before graduation strikes a very personal chord. These same high school push-out rates have a strong positive correlation with entrance into the criminal justice system; if they weren't policed while they were in school, they almost certainly will be once they leave. It's this personal connection to the school-to-prison pipeline that motivates all of my activism to abolish this broken criminal justice system that directs students away from learning, thriving and succeeding.
Currently there are a few pieces of legislation awaiting Governor Brown's signature that could begin this transformation away from a punitive disciplinary approach in schools. The Community Rights Campaign and all the students impacted by these detrimental policies urge Governor Brown to pioneer a new future not only for California but for the nation: Let's not allow zero tolerance to replace common sense. I urge us all to build a future generation of leaders and socially conscious growth instead of a future premised on incarcerating potential."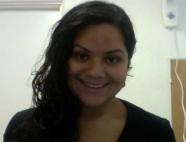 Claudia Garcia, Mount St. Mary's College:
"During my sophomore year of college, I took an international-relations course that addressed the importance of water and how it affects both developed and undeveloped countries. We focused on Bolivia and the detrimental effects that the privatization of water had on an indigenous community. Through this course, I came to understand that when such a basic resource is limited, quality of life is significantly degraded. This realization inspired me to lead the first all-female global water brigade. Together with the international organization Global Brigades, we set in motion a plan to supply school children in Ghana, Africa, with clean water for the school year. This year, I am President of Mount Saint Mary's College's Water Brigades chapter, which will help bring clean water to communities as well as spread awareness about water scarcity."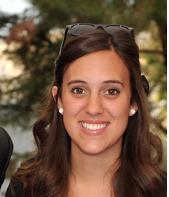 Natalia Alvarez Díaz, Mount Holyoke College:
"The significance of reconstructing a system of justice that is inclusive of women has been highlighted to me as a young Mexican woman. Since 2006, when Mexico's war on drugs and organized crime began, many victims of the extreme violence that has characterized this conflict have been women who have been killed, kidnapped, extorted, or raped by criminals as well as by members of the security forces. Mexican women and female migrants have also suffered the loss of male family members and friends, altering their family structures and impacting their social, economic and political spheres. Now, six years since the conflict started, I think that Mexico cannot move forward without providing justice to the female victims of this conflict. I aspire to work in the future to strengthen all branches of our justice system."
How does the popular use of social media enhance/disrupt justice processes in conflict zones?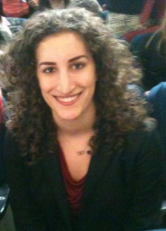 Dahna Black, Smith College:
"Social media has become such a ubiquitous platform for discussion. On the one hand, it gives a voice to people who otherwise might not have the opportunity to make their opinions known to large audiences. On the other hand, because of the large scale of most social media channels, it also leaves a lot of room for misinterpretation and misconstrued intention. The use of social media could potentially disrupt justice processes in conflict zones because there is always a possibility that the sheer volume of response and/or reaction could eclipse the goals of the processes."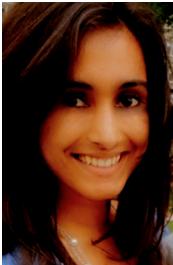 Yashaswini Singh, Bryn Mawr College:
"Internet-based social media such as Twitter, Facebook, and YouTube helped bring about massive popular mobilization which brought down long-time ruling leaders in Tunisia and Egypt, helped spark bloody struggles in Bahrain, Libya, Syria, and Yemen, and reshaped the nature of the politics in the region. Using these technologies, people interested in democracy could build extensive networks, create social capital and organize political action with a speed and on a scale never imaginable before.
However, social media can also serve as a double-edged sword. Unfiltered flow of information through social media has fanned rumors and triggered panic in parts of India over the last two months. Rumors had been circulating via SMS of an attack on migrant workers from northeastern India. Investigators later found that the inflammatory videos and picture messages being circulated were actually related to ethnic clashes in other countries in the past. More than 70 people were killed and some 400,000 displaced in clashes that originated along religious and ethnic lines and the struggle for limited resources in a poor part of the country. The government had even enforced a ban on mass text-messaging to halt the spread of threats and rumors that sparked an exodus of migrants fearing attack."  
Read more about recent Women in Public Service Project events.