The workshop for high school girls, led by Barnard students, was featured in the print edition of The Hindustan Times: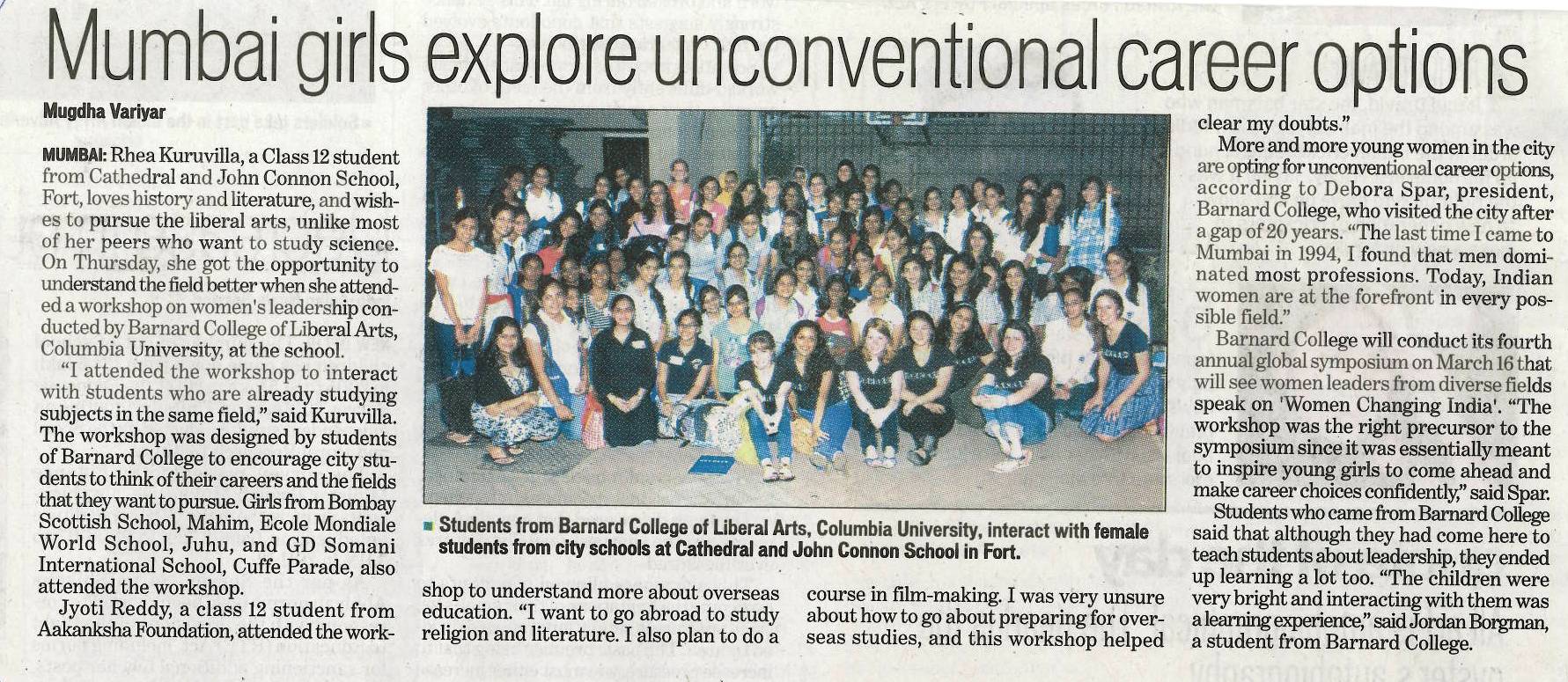 In the
Education Times
, Barnard President Debora Spar is quoted in an article about the event. "The first part of the agenda was to get these students out of their comfort zones through role play and various other activities. We want to make them realise the different perspectives of leadership. Leadership has various aspects to it like negotiations, compromise, and persuasion among others. We are trying to awaken their true potential," she said.
View photos
from the Young Women's Leadership Workshop, as well as
photos
and
media coverage
from Barnard's global symposium
Women Changing India
, which took place the next day in Mumbai.