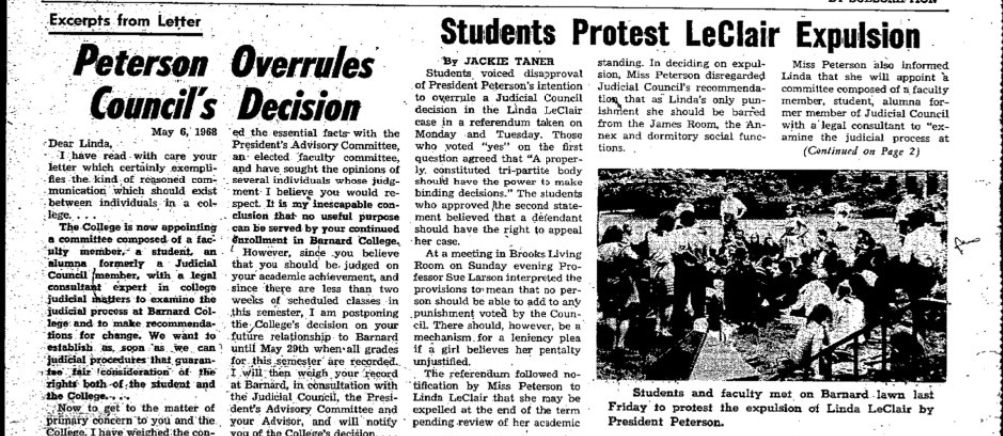 In commemoration of the 50th anniversary of the historic 1968 protests at Barnard and Columbia, BCRW will host a conversation and exhibit reflecting on the role of Barnard students in these transformative events and the history of campus activism that converged in 1968 and continue into the present. 
The Barnard Archives and Special Collections worked with students and alumnae to select images for the exhibit, and have been facilitating some of the exhibit's administrative work.  This exhibit explores the political afterlives of 1968 as a historic flashpoint and ongoing process in conversation with contemporary activist movements. With documents from 1968 student struggles against anti-blackness, heteropatriarchy, and racial capitalism; to the feminist, Black radical, queer, anti-war and anti imperial organizations building alternate futures; to our contemporary organizing against securitization, deportation, the prison industrial complex and more, the exhibit animates conversations between activist imaginations across generations.
The exhibit and panel discussion will take place on March 6, 2018.