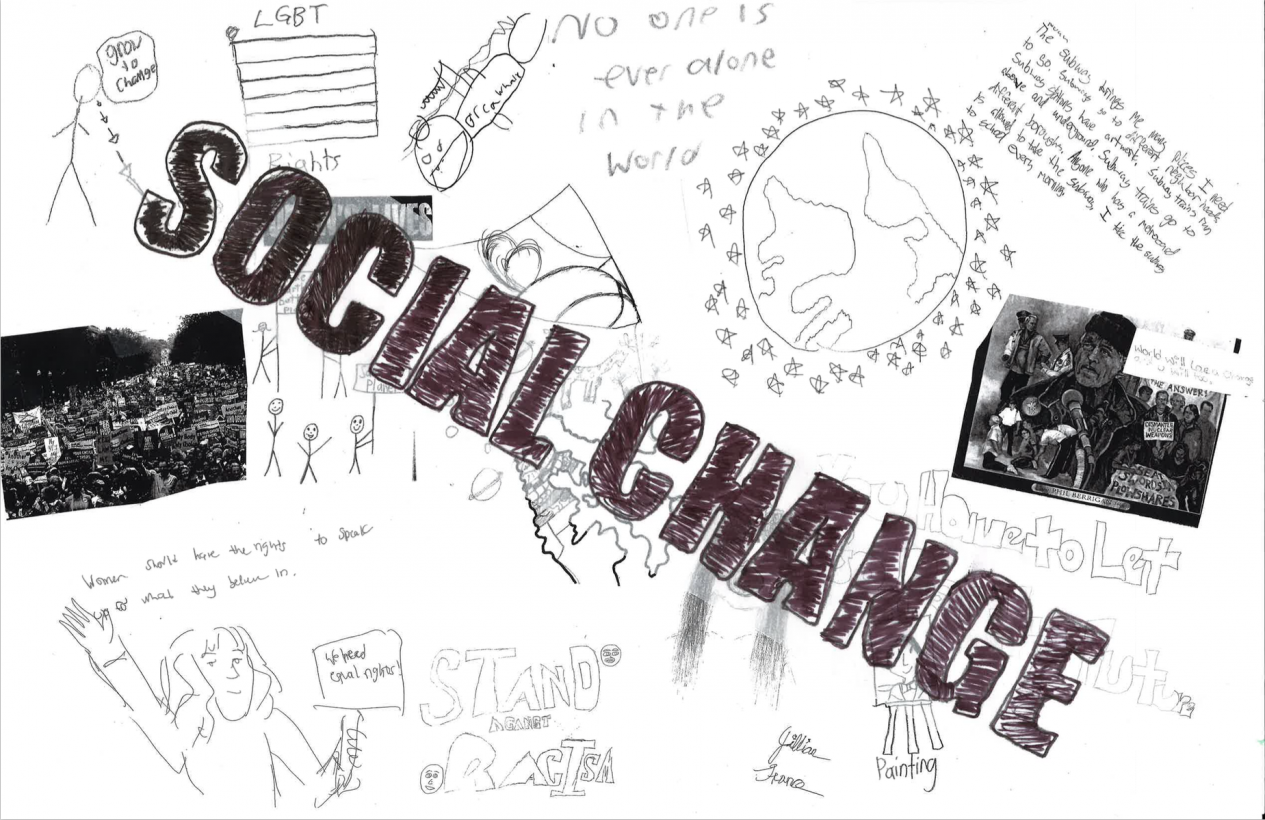 In November, Irene Kirschman's Cooke Academy class came to visit the Barnard Zine Library, where our Zine Librarian Jenna Freedman explained what zines are, taught their history and current uses, and introduced the Barnard Zine Collection.
Since their visit, the students were inspired to create a "Be Yourself" campaign within the school, and are working on a group zine called "Be Yourself-Love Yourself."
Another group at Cooke Academy, the SKILLS Program, has just completed two zines about social change which will be on display in an exhibit called SOCIAL CHANGE/FREEDOM.
The exhibit is up from Friday, February 9 - Friday, February 23, and the reception is on Friday, February 9 from 1:00 - 6:00 PM at the MPS Art Therapy Gallery Space on 132 West 21st Street, 5th Floor, New York, NY.