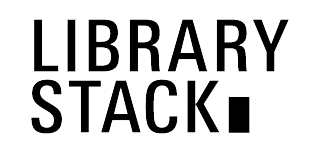 We've recently added a new e-resource called Library Stack!
Library Stack is a living collection of independent ebooks, audio files, videos and digital documents being published within the fields of contemporary art, design, media studies, cinema, architecture and philosophy. They collect serial publications from established platforms and primary source material from artists, authors, designers and cultural thinkers, often including overlooked media such as typefaces, podcasts, 3D models, field recordings and software. Many such independently produced digital art publications are not being archived and are at risk of being lost from the historical record. Library Stack preserves and indexes all works according to Open Archive standards, and exposes them to the global library system through the WorldCat database.
Here are some interesting selections from Library Stack's collection:
A Conversation on Anti-Asian Racism in France
This conversation with Myriam Dao, Nathalie Muchamad, Miki Nitadori & Ayomih intends to examine the specificity of anti-Asian prejudice in France. Far from the 'simple' observations of biased prejudices that characterize many conversations about racism deployed against Asian bodies, this conversation examines how this racism in France finds its roots deep into colonialism, in French "Indochina" (Viet Nam, Cambodia and Laos) of course, but also in overseas colonies, as well as in the "Metropolis." 
◯ is a supercut of all round counters found in Unicode typefaces. Composed first in the summer of 2011 and updated for this 2013 publication, ◯ presents these counters at 60pts and in Unicode order. The text begins with Basic Latin (0025), contains findings in the Private Use Area, and ends in the Variation Sectors Supp. Section (1F773).
AGNES is a digital commission by Cécile B. Evans, the first in a series of digital commissions that coincided with the launch of the new Serpentine website and the opening of the Serpentine Sackler Gallery. AGNES introduces herself in stages: like a person, she cannot be experienced in totality through a single encounter.