edUi is a conference for web professionals working at institutions of learning—colleges, universities, libraries, and museums. It provides practical professional development in the fields of user interface and user experience design, with a focus on overcoming the challenges unique to higher education and nonprofit organizations.
About her trip, Elana writes, "I went to a few sessions about accessibility,  and something that really resonated with me was ensuring that you're thinking about accessibility contextually and holistically. There are a lot of guidelines for making a website accessible, but a designer's goal shouldn't be to check off boxes: It's to make a website that works well for real people, disabled or not. And that means incorporating accessibility throughout the entire design process, from designing layouts with a clear structure to testing websites with a screenreader. And if you need to convince stakeholders about the value of this approach, this slide puts a sharper point on it: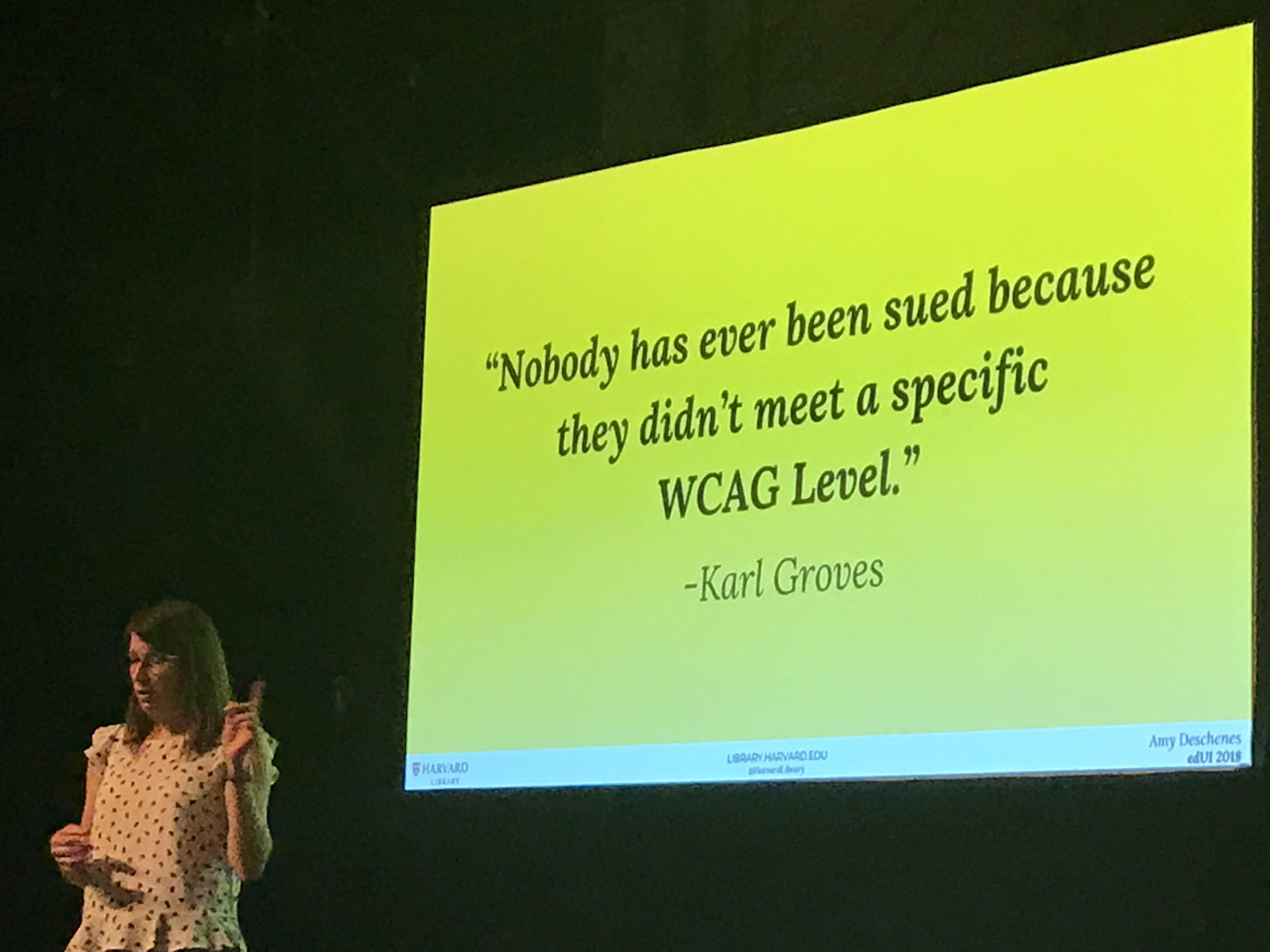 I also participated in a design sprint, where we sketched, prototyped and tested ideas for a library webpage in just 2.5 hours! It was great for getting out of my own head and generating lots of new ideas. We also learned how to use design sprints as an educational tool." Elana will be incorporating some of these new techniques into her design workshops, such as Web Design on December 7!