Barnard College Archivist Shannon O'Neill and 2015/16 Archives Fellow Charlotte Kostelic have completed a finding aid for the papers and other materials donated by the poet Ntozake Shange who graduated from Barnard College in 1970.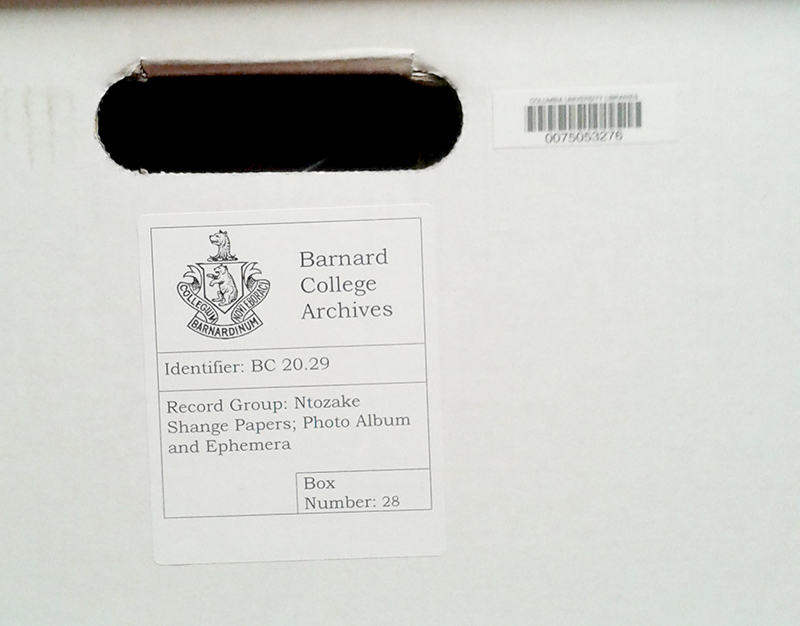 From the finding aid's summary
Ntozake Shange (1948-), is an American poet. The contents of the Ntozake Shange Papers include literary manuscripts in typescript, computer printout, and handwritten forms; diaries and agendas; correspondence; teaching documents; personal and professional photographs; flyers, clippings, and posters; highlights from her library; personal objects including collectables and artwork; and digital  materials.

 
The 32-page finding aid, in pdf, has a clickable table of contents.

This is a photograph of the table of contents. The sections in this photograph are not links. Please see the finding aid itself.