NEW YORK, April 1, 2019 – Barnard College announced today that Viola Davis, the award-winning actress, producer and humanitarian, will deliver the keynote address to the Class of 2019 at Barnard College's 127th Commencement on May 20, 2019. Davis will receive the Barnard Medal of Distinction, the College's highest honor, for her stellar work in the performing arts as well as being an outspoken advocate of human rights. Barnard will also award medals to Sana Amanat '04, vice president for content and character development at Marvel Comics and creator of the first Muslim superhero; Cherríe Moraga, the internationally recognized feminist poet, essayist and playwright; and Shirley Adelson Siegel '37, trailblazing civil rights and fair housing attorney.
Barnard President Sian Leah Beilock, who will preside over the ceremony and confer the Medals of Distinction, will present the degree candidates and address an expected audience of 3,500 family, friends, faculty, and staff. The ceremony will begin at 4:00 p.m. at Radio City Music Hall in New York City.
"I am thrilled to have Viola Davis bring words of inspiration to our 2019 graduates," said President Beilock. "Throughout her extraordinary career, she has portrayed complex characters with honesty and heart and has been a fearless voice for women, women of color, and all who deserve to be recognized. Ms. Davis, Ms. Amanat, Ms. Moraga and Ms. Siegel are the embodiment of Barnard's commitment to academic excellence and to making a difference in the world. I look forward to presenting these exceptional women with the College's most distinct honor."
Graduates will also hear from Cheryl Glicker Milstein '82, Chair of the Barnard College Board of Trustees, whose dedication to Barnard students is manifest in her professional and personal commitments to the College. The Cheryl and Philip Milstein Center for Teaching and Learning at Barnard College opened in the fall of 2018 and is home to the College's library and interdisciplinary educational opportunities in design, computational science, digital humanities, media, empirical reasoning, and movement.
In recent years, Barnard's Commencement speakers have included President Barack Obama, soccer star and equal-pay advocate Abby Wambach, Doctors Without Borders International President Joanne Liu, U.S. Ambassador to the United Nations Samantha Power, Planned Parenthood Federation of America President Cecile Richards, Nobel Peace Prize recipient Leymah Gbowee, actress Meryl Streep, and former U.S. Secretary of State Hillary Rodham Clinton.
*  *  *
About Barnard
Barnard provides a singular educational experience, as a world-renowned college focused on excellence across the arts and sciences, with all the academic resources of Columbia University and the City of New York as an extended classroom. Founded in 1889, Barnard was one of the few colleges in the nation where women could receive the same rigorous and challenging education available to men. Today, Barnard is one of the most selective academic institutions in the country and remains devoted to empowering extraordinary women to become even more exceptional. For more information on Barnard College, contact Barnard Media Relations at 212-854-2037 or mediarelations@barnard.edu. To learn more, follow Barnard on Instagram, Twitter, and Facebook.
About the Medalists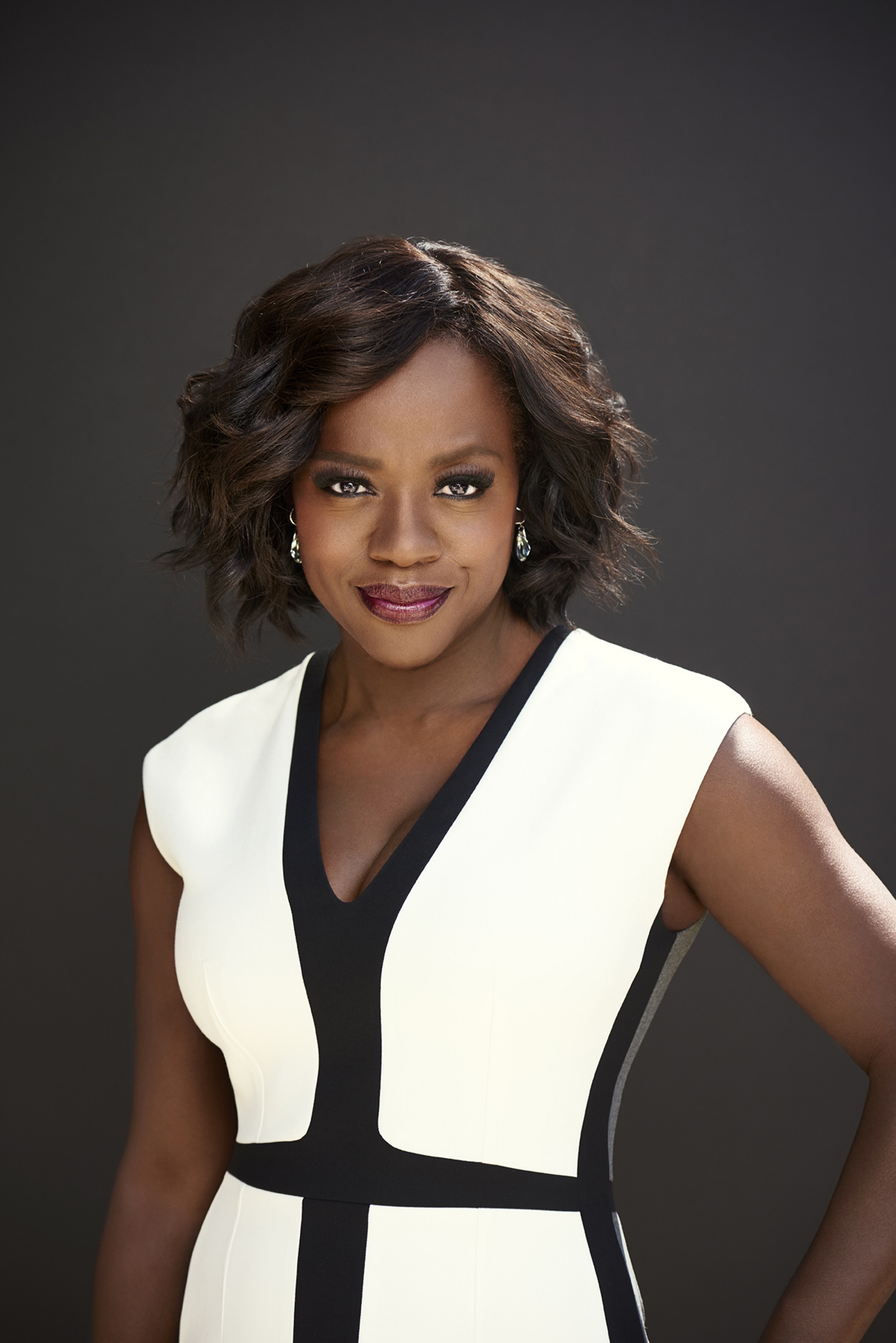 Viola Davis is a critically revered, award-winning actress, producer, and humanitarian. She is the first black actress to win Tony ("Fences" & "King Hedley II"), Oscar ("Fences") and Emmy ("How to Get Away with Murder") awards for acting. Davis is currently starring in the ABC series "How to Get Away with Murder," a role for which she became the first African American actress to receive the Emmy Award for "Outstanding Lead Actress in a Drama Series." In 2012, Davis and her husband founded JuVee Productions, with its focus being to give a voice to the voiceless through strong, impactful, and culturally relevant narratives. The Los Angeles-based and artist-driven company produces film, television, and digital content across all of entertainment. A graduate of The Juilliard School, Davis received an Honorary Doctorate during its 109th Commencement Ceremony and she also holds an Honorary Doctorate of Fine Arts degree from her alma mater, Rhode Island College. She resides in Los Angeles with her husband and daughter.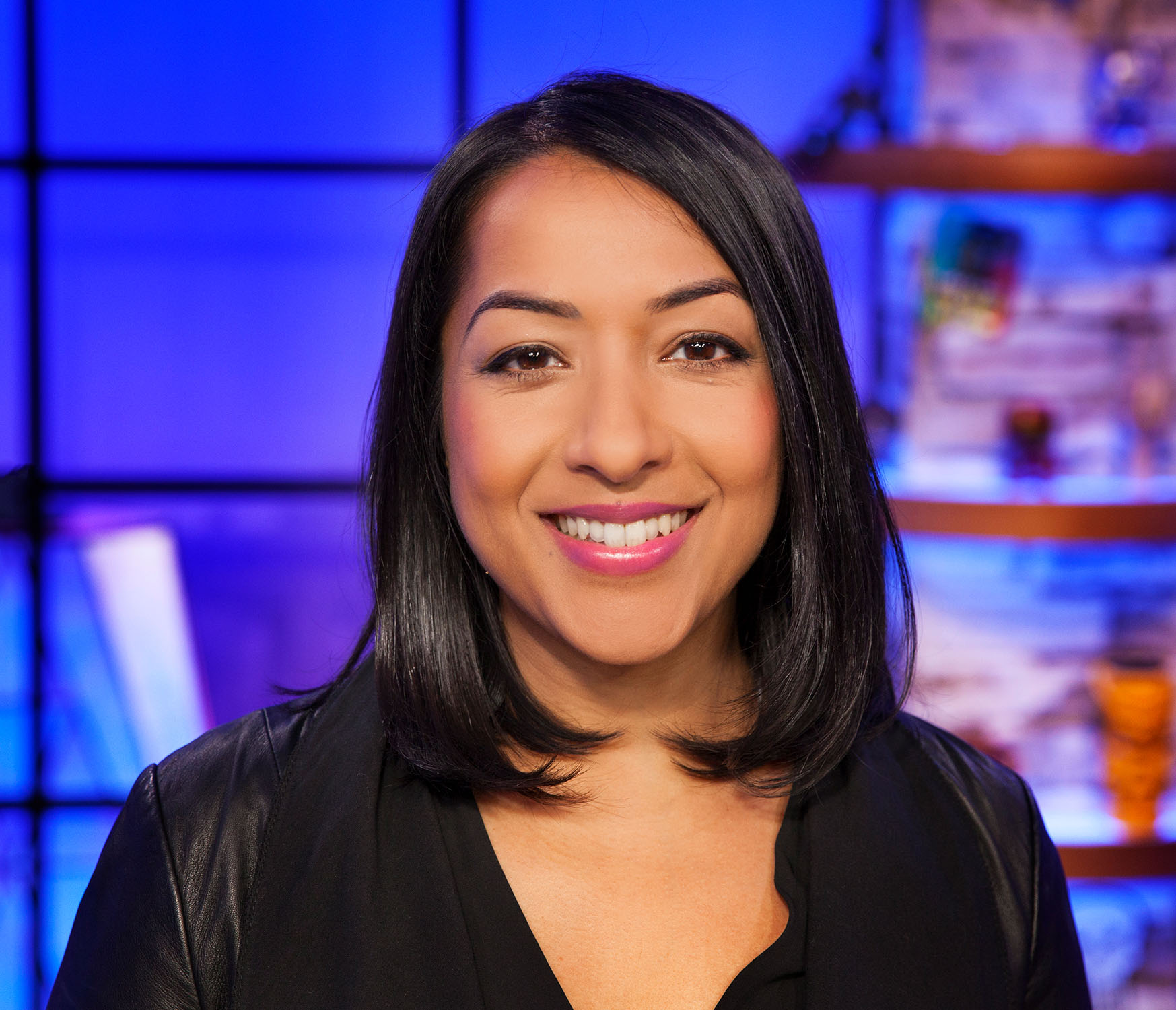 As Marvel's VP of Content & Character Development, Sana Amanat '04 oversees the expansion of Marvel's content across the company's various platforms into the hands of global audiences. She started out her career at Marvel as a comic book editor. Her past editorial credits include Captain Marvel, Hawkeye, and Miles Morales. She is most known for co-creating a Muslim-American female superhero named Kamala Khan – the new Ms. Marvel – which gained worldwide media attention and sparked excitement and dialogue about identity and the Muslim-American narrative. Sana is also an executive producer on Marvel Rising, Marvel's newest animation franchise featuring the next generation of Marvel heroes.
As a part of her larger efforts to bring in broader audiences to Marvel, she helped launch the Women of Marvel platform that has activated and excited a new generation of fans. Sana has appeared on various television programs like the "Late Night with Seth Meyers," and gave an acclaimed TedxTeen talk about the need for representation in storytelling. She was a part of Marie Claire's 2016 New Guard of America's 50 most influential women, as well as featured in Vogue's 2018 American Women special. She also had the distinct honor of representing Marvel Entertainment at the White House and introducing President Barack Obama, who called Sana a "real life superhero."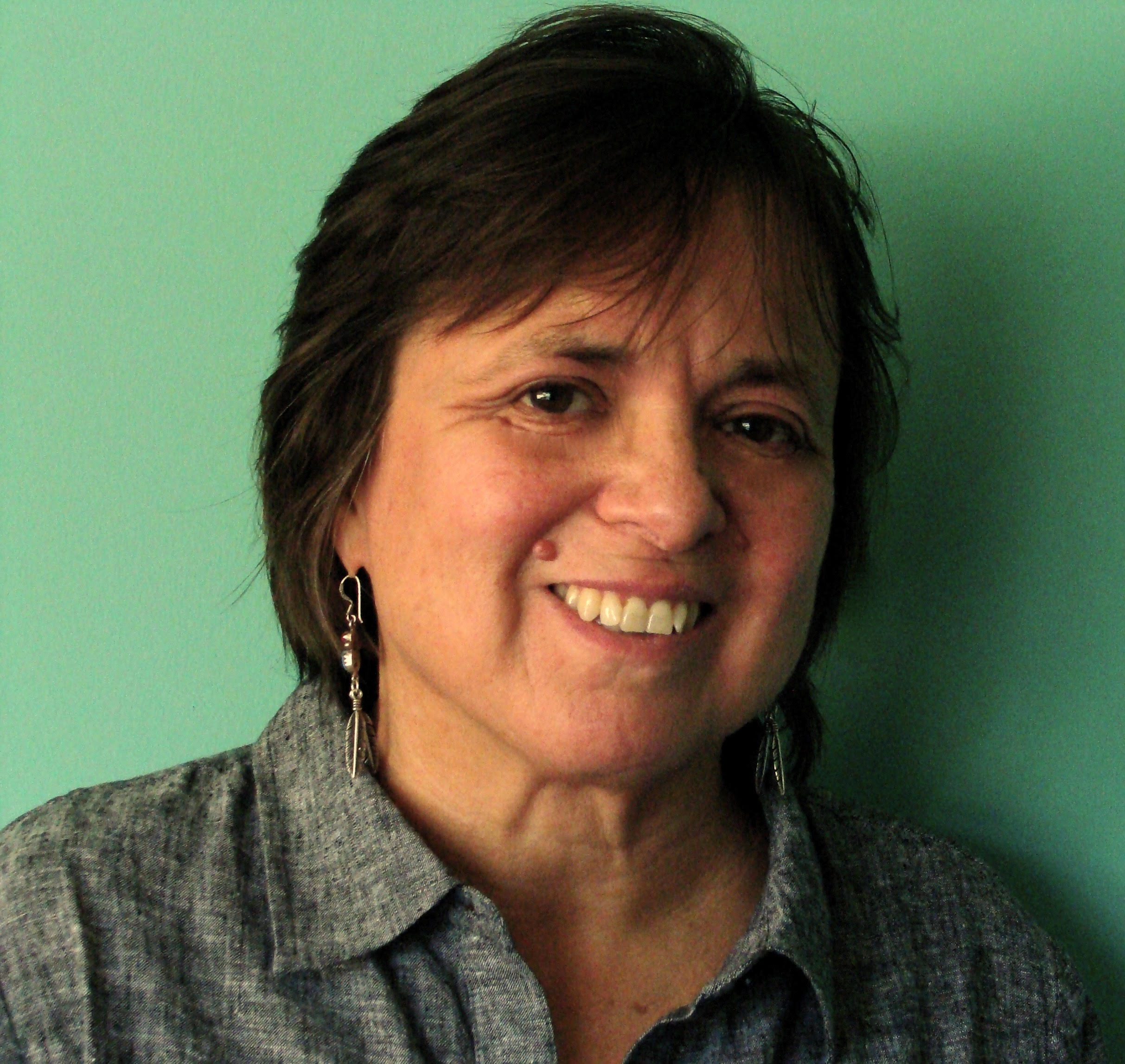 Cherríe Moraga is an internationally recognized poet, essayist, and playwright whose professional life began in 1981 with her co-editorship of the groundbreaking feminist anthology "This Bridge Called My Back: Writings by Radical Women of Color." The author of several collections of her own writings, including "A Xicana Codex of Changing Consciousness," "Loving in The War Years," and "Waiting in the Wings: Portrait of a Queer Motherhood," Moraga is a recipient of the United States Artists Rockefeller Fellowship for Literature and the American Studies Association Lifetime Achievement Award, among numerous other honors. As a dramatist, her awards include an NEA, two Fund for New American Plays Awards, and the PEN West Award. In 2017, Moraga's play, "The Mathematics of Love," premiered at Brava Theater Center in San Francisco.
In the fall of 2017, she began her tenure as a professor in the department of English at the University of California, Santa Barbara, where with her artistic partner, Celia Herrera Rodriguez, she instituted Las Maestras: Center for Chicana and Indigenous Thought and Art Practice. Her most recent work, "Native Country of the Heart," a memoir, will be published by Farrar, Straus and Giroux in April 2019.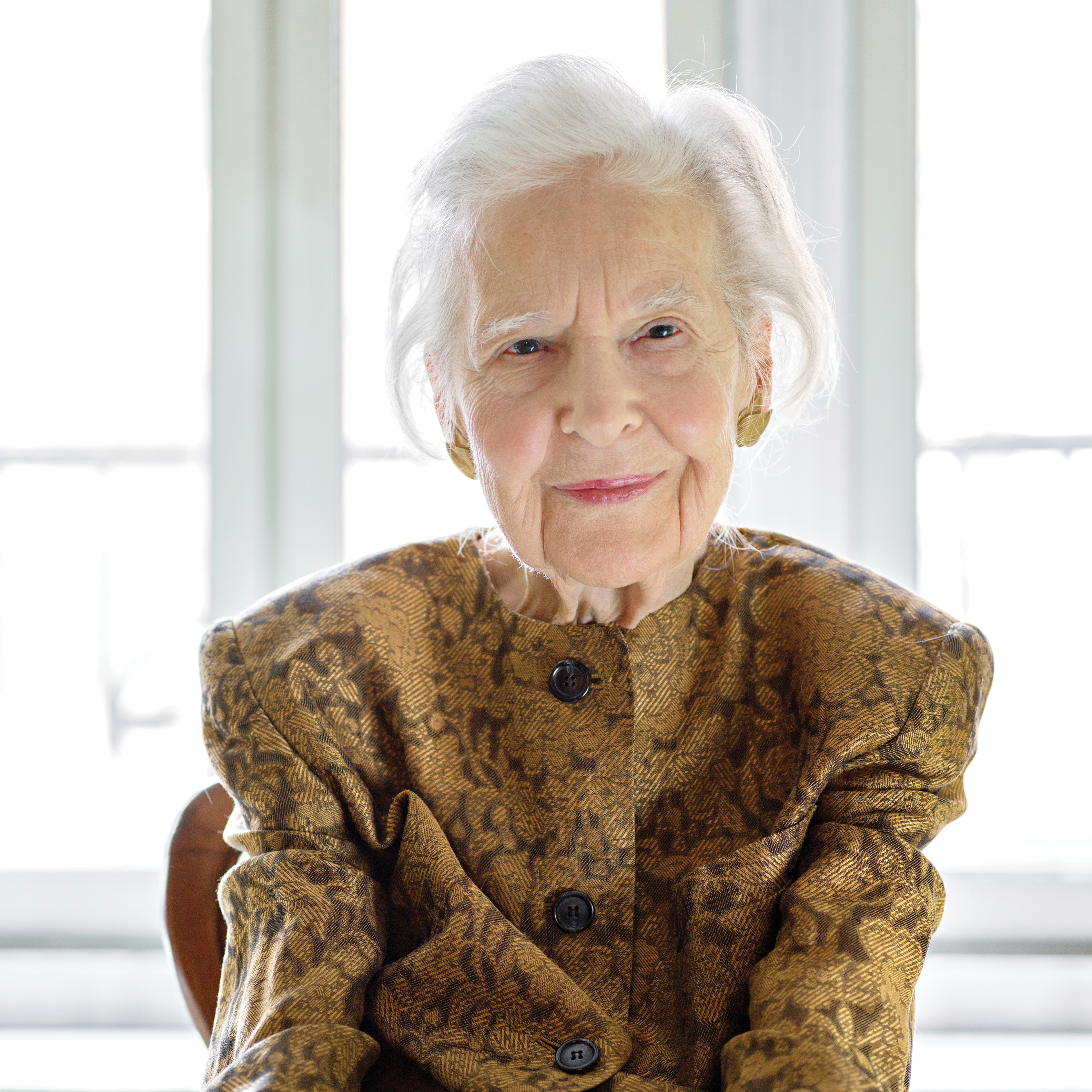 Throughout her life, Shirley Adelson Siegel '37 has been a pioneering advocate for civil rights, fair housing, and for New York City itself. A proud member of Barnard's Class of 1937, she was the only woman in her Yale Law School Class of 1941. Though she served as an editor of Yale's Law Journal and graduated near the top of her class, upon graduation she was turned down for jobs by 40 firms. Renowned Yale Law Professor Arthur Corbin then advocated on her behalf. "Anyone who employs her in legal work will have reason to be thankful to us," he wrote to potential employers, explaining the obstacles in her path. "She needs help to get a starting job, first because she is a girl and, secondly, because she is Jewish."
Ultimately, she became the first woman attorney at Proskauer Rose Goetz & Mendelsohn, focusing much of her long career on civil rights and housing. While there, she challenged the internment of Japanese Americans during World War II in a legal brief for the American Civil Liberties Union; that case eventually went before the U.S. Supreme Court. She became the Executive Director of the Citizens Housing Council of New York and wrote the "The Law of Open Space" for the New York Regional Plan Association. Adelson Siegel went on to serve as the first head of the Civil Rights Bureau at the New York State Attorney General's Office, arguing key anti-discrimination cases before the Supreme Court. She also served as General Counsel of New York City's Housing and Development Administration, and, upon returning to the Attorney General's Office, developed the legal strategy that enabled New York State to rescue New York City from bankruptcy in the 1970s. She was subsequently named New York State Solicitor General.
After her retirement, she served on the New York City Conflicts of Interest Board, taught law at both Columbia and Fordham Universities, and, in her nineties, through her pro bono work, helped New York City residents threatened with foreclosure to stay in their homes.
#  #  #