Women often are underrepresented as leading choreographers and artistic directors. Some theorize that men are selected for these leading roles because they are fewer in number. Others say that sexism may inhibit women who strive for these roles. Against this backdrop, it's notable that Barnard's Department of Dance boasts a number of leading artistic directors and choreographers: Colleen Thomas-Young, Jennifer Archibald, Jodi Melnick, Margaret Morrison, and Ashley Tuttle. In addition to Twyla Tharp '63, perhaps the most well-known woman choreographer in the ballet world, Barnard has uplifted the renowned German choreographer and dancer Sasha Waltz, whose Fantasie was performed by students at the Barnard/Columbia Dances at New York Live Arts in December, 2016. "Barnard is the first college in the U.S. to present Waltz's work," says Professor Katie Glasner, chair and senior associate of the Department of Dance.
On April 5, Barnard invited four accomplished dancers to campus to share their stories at "The Next Stage: Ballerinas Find New Careers." Leading the conversation was Professor Lynn Garafola '68, recently retired after 16 years at Barnard, who helped shape the field of dance history. Garafola will receive the 2017 Distinction in Dance Award from the Society of Dance History Scholars this October.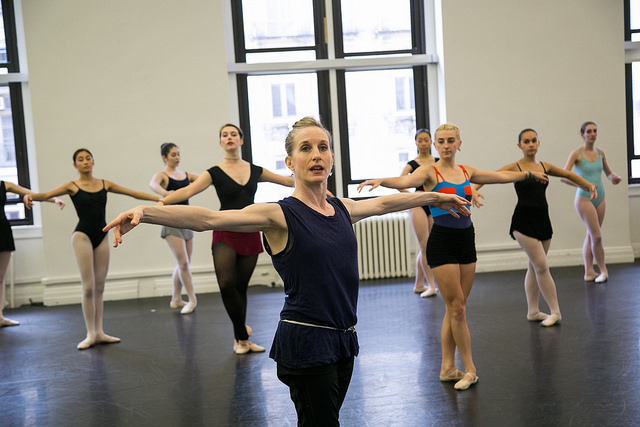 Wendy Whelan, who has enjoyed a 30-year career with the New York City Ballet (NYCB), is the inaugural Lida A. Orzeck '68 Distinguished Artist-in-Residence. She teaches monthly master classes and participates in public talks on campus. Whelan is featured in the documentary Restless Creature, which was screened in February at the Athena Film Festival.  
Whelan was joined by Virginia Johnson, artistic director of the Dance Theatre of Harlem and a founding member and principal dancer with the company for more than 20 years; Cuban-born Lourdes Lopez, artistic director of Miami City Ballet since 2012 who had danced with the NYCB for 24 years; and Arlene Shuler, an alumna of Columbia '77GS, '78LAW and the president and CEO of New York City Center, where she began her career as a dancer with The Joffrey Ballet.
All four dancers were well-positioned to shape new careers when they retired from dancing because, as Johnson said, "Dance is a language, and you can use that language in different ways to open up what is possible, to communicate in new ways, and to keep creating."
Whelan writes about creative possibilities in a New York Times Op-ed on performing in a Balanchine ballet.
Barnard's Department of Dance last month displayed virtual reality innovations such as this 360-degree dance reel at South by Southwest. Move your cursor to see the dancers in 360 degrees.