Alumnae and friends attended Barnard's Annual Gala at New York City's historic Plaza Hotel on May 1; more than $3.6 million was raised for the College's financial aid program. The evening, which was co-chaired by Nina Rennert Davidson '95 and Cheryl Glicker Milstein '82 P'14, also honored Board of Trustees Chair Jolyne Caruso-FitzGerald '81 and Trustees Nina Ansary '89 P'19 and Nancy A. Garvey '71 for their dedication to the College.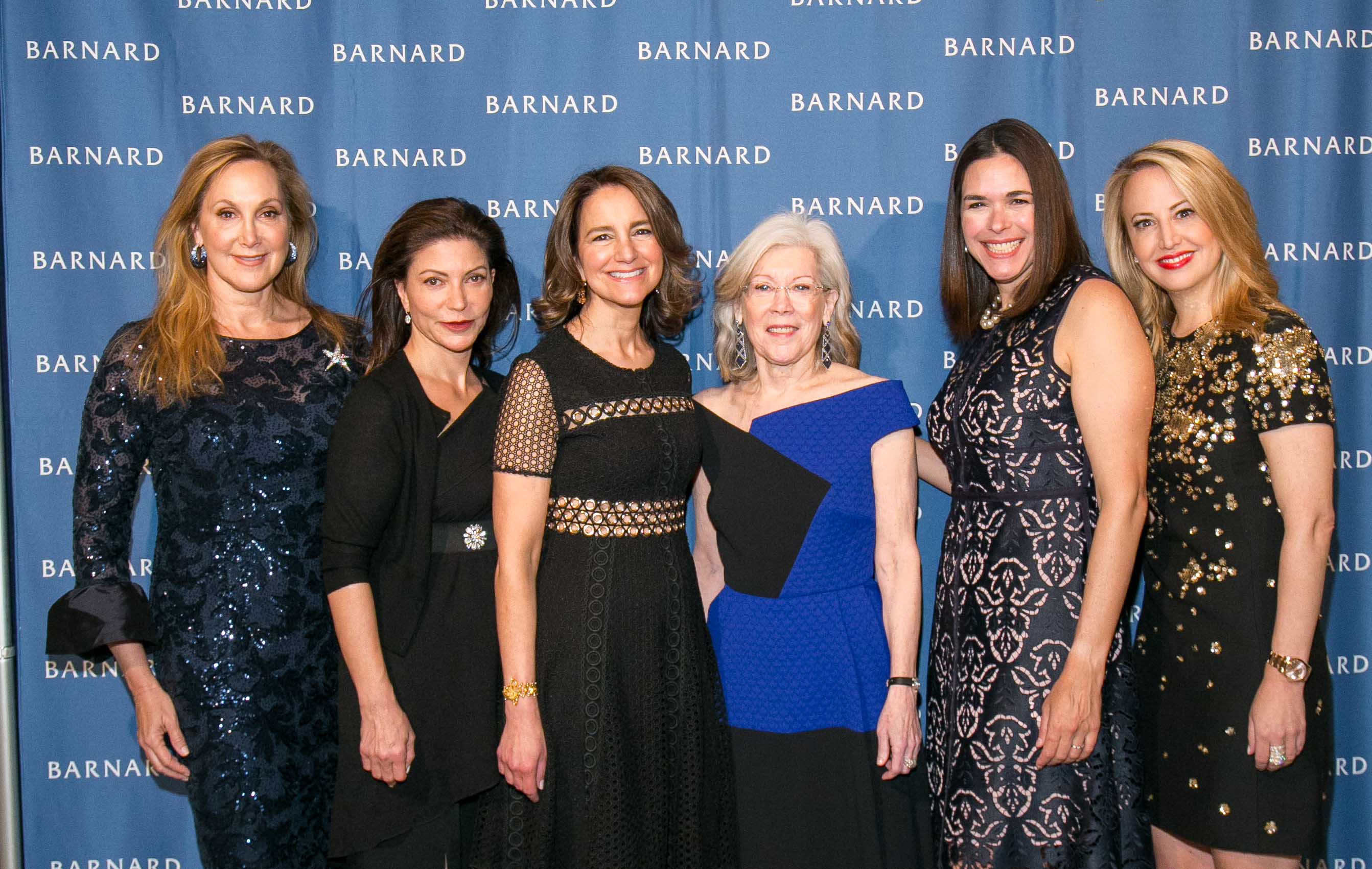 Barnard Board Chair Emerita Anna Quindlen '74 presented Board of Trustees Chair Jolyne Caruso-FitzGerald '81 with the Frederick A.P. Barnard Award for her devotion to the College. Caruso-FitzGerald has served for 18 years on the Board, eight of which have been spent as chair. In addition to her service to Barnard, she has built a successful career on Wall Street, founding The Alberleen Group in 2010. She is also a director of The Center for Clean Air Policy, serves on the fund advisory board of Golden Seeds—an angel investing group focused on women-owned businesses—and is an advisory council member of Columbia University Entrepreneurship.
"Barnard has been important to me because it has made me a better person," said Caruso-FitzGerald. "Many have asked how I have served on this board for so long. And I say that it was easy because I love Barnard College and everything it represents and all that it has given me.  The friendships I have made, the knowledge I have gained, the experiences I have encountered, have been a gift, both personally and professionally."
Trustees Nina Ansary '89 P'19 and Nancy A. Garvey '71 both received The Joan Rivers '54 Trailblazer Award, which is presented to those who exemplify the strength, determination, creativity, and courage that were the hallmarks of Rivers' groundbreaking and illustrious career as a comedian, actress, author, and entrepreneur. Ansary is a bestselling author, historian, and leading authority on women's rights in Iran. Earlier this year she was appointed by the United Nations as one of six UN Women Champions for Innovation; in this role she will champion opportunities for girls and women in STEM fields. Garvey has served as the chair of the Budget and Finance committee since 2013, where she has been instrumental in the financial planning for The Cheryl and Philip Milstein Teaching and Learning Center. She has helped pave the way for women's achievement in her roles at General Motors and AlliedSignal and has been at the forefront of the New York State charter school movement since its inception.
"This is the first year that three honorees are current Barnard trustees," said President Sian Leah Beilock. "Their connections and contributions to the College are undeniable." In her remarks at the beginning of the evening, she highlighted not only another landmark year for admissions—the incoming class of first-years is once again the most selective and diverse class in the College's history—but also her excitement for new initiatives, like Beyond Barnard and The Milstein Center, that will contribute to innovative and engaging learning opportunities for the Barnard community.