This summer, fifty-one NYC Girl Scouts in grades 9-12 from across the five boroughs, many from low-income communities, will have a unique opportunity to develop ideas for socially responsible businesses and have them evaluated by some of New York's best and brightest women. Barnard's Athena Center for Leadership Studies is partnering with The Girl Scouts of Greater New York's (GSGNY) Girl Scout Leadership Institute New York (GSLI-NYC) to offer a 10-day Summer Intensive at the Girl Scouts' Camp in Dutchess County and on the Barnard campus in July. This iniative will continue throughout the 2013-14 school year. Read more about this program in The New York Daily News.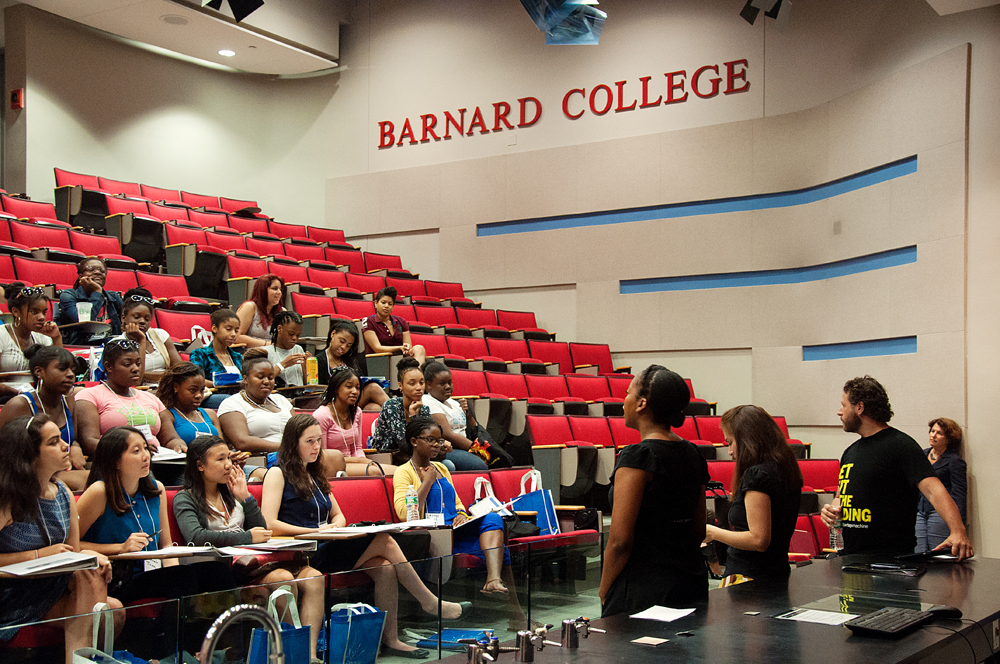 Throughout the Summer Intensive, participants will work together in small teams on their business ideas, and will gain critical problem-solving skills as marketers, storytellers, public speakers and first-time entrepreneurs.  The GSLI-NYC summer program will offer workshops taught by successful entrepreneurs on topics ranging from "Developing a Business Idea" to "Getting Funded," and will include site visits to start-ups throughout New York. The Intensive will culminate in a Pitchfest on Thursday, July 18, during which each girl will have five minutes to sell her idea to a panel of established entrepreneurs and fellow students as well as leaders representing Barnard and the Girl Scouts.

The Summer Intensive program features an Entrepreneurial program from Barnard's flagship Pre-College Program, "Entrepreneurs-in-Training," which was designed by Nathalie Molina Niño, a consultant to the Athena Center, who is spearheading entrepreneurial strategy, and customized with the Girl Scouts of Greater New York. View a complete list of events, instructors and Pitchfest panelists.

"For young women to succeed in entrepreneurial ventures, they need to learn differently and be encouraged to use their creativity and talents, whatever their ideas might be, because women have skills that may be different from the 'norm' of the business world," said Ann Dachs '81, director of Barnard's Pre-College Programs.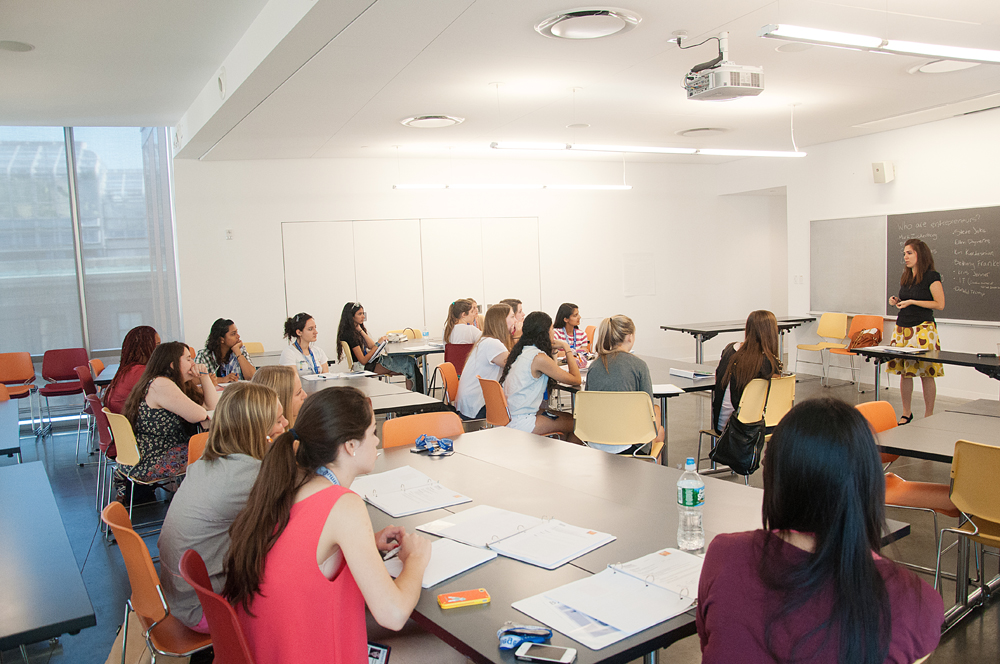 "A gender leadership gap continues to persist, and there is an urgent need for action to close it. To ensure that women can advance, we believe that intervention must begin early in a girl's life," said Barbara Murphy-Warrington, Chief Executive Officer of the Girl Scouts of Greater New York. "With GSLI-NYC, we are taking a major step towards realizing that potential. The impact this Institute will have on the lives of these fifty-one young women reflects our commitment to reshape the leadership landscape for today's girls, and to ensure that they receive the support and encouragement they need to make a difference in their communities and the world." GSLI-NYC is a programmatic initiative which is part of a larger strategic plan for GSGNY focusing on closing the leadership gap for girls and women and to expand its service from 28,000 to 60,000 girls.

Kathryn Kolbert, the Constance Hess Williams '66 Director of Barnard College's Athena Center, said, "We are thrilled to launch these dynamic entrepreneurship programs for teenage girls. The program will cultivate girls' ability to follow their dreams, help them learn essential leadership skills, and nurture entrepreneurial spirit—a key attribute for lifelong success."
Photos by Nathan Proctor