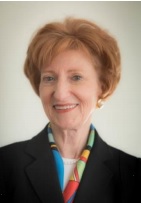 Elaine Schlozman Chapnick '61 has been named one of 10 alumni awarded a 2016 Columbia Alumni Medal. The Alumni Medal, which will be presented during the University Commencement on May 18, is the highest honor given by the Columbia Alumni Association in recognition of distinguished alumni service.

Chapnick, who currently serves as her class president, served for two terms on the Barnard Board of Trustees, where she was chair of the Student Life Committee.  In the past, she also served as president of the Alumnae Committee on Annual Giving and on the Alumnae Council as her class fund chair for the Reunion.
A native of Kansas City, MO, Chapnick, who is retired, previously served as the deputy managing director of communications at the American Lung Association. She also held positions as the director of special projects at Newsweek Broadcasting, executive director of the New York Council on Children's Television, and cofounder of Elcar Video. She was also an English teacher at Horace Greeley High School in Chappaqua, NY.