Two members of the Class of 2013 and two recent alumnae have been announced as recipients of Fulbright Program grants for 2013-2014. 
The U.S. government's flagship international educational exchange program, Fulbright operates in 155 countries and is designed to increase mutual understanding between people in the United States and other countries. Grant recipients are selected based on their academic and leadership promise, and the award provides them "with the opportunity to study, teach and conduct research, exchange ideas and contribute to finding solutions to shared international concerns."
Read below about Barnard's Fulbright recipients.
---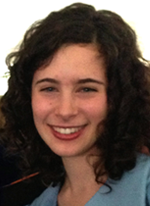 Tali Azenkot '13, a biological sciences major from San Jose, California, has been awarded a Fulbright research grant to support her research on traumatic narratives at Hadassah Hospital in Jerusalem. During her year abroad, Tali will evaluate cognitive behavioral therapy sessions and will interview patients to learn how they rationalize traumatic events. She will also enroll at Bar Ilan University, where she will take medical sociology courses that focus on illness narratives and on qualitative research methods. Upon returning to the United States, Tali plans to pursue a career in public health and medicine.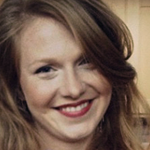 Emelyn Daly '11, a Comparative Literature major from New England and Los Angeles, has been awarded an English Teaching Assistantship for Brazil. Alongside her responsibilities working with Brazilian university students, she plans to hone her knowledge of Portuguese while researching intercontinental influences on Brazilian art. After her Fulbright year, she will continue to pursue her interests in creative writing, cultural criticism, and entertainment, perhaps in graduate school.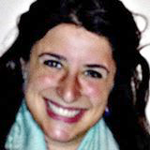 Sara Lederman '12, an anthropology major from Minneapolis, has been awarded a Fulbright research grant for India, where she will pursue ethnographic research on the experience of childhood cancer. She will be based in New Delhi, where she will receive institutional support from Lady Irwin College of Delhi University and from CanKids, an NGO at AIIMS hospital, a major public facility. Upon her return to the United States, Sara plans to do post-baccalaureate pre-medical preparation, attend medical school, and become a pediatrician.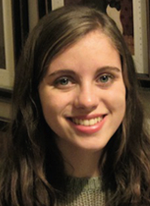 Megan McGregor '13, a double major in physics and French from Poughkeepsie, New York, has been awarded a Fulbright English Teaching Assistantship for Laos. In addition to her teaching duties, Megan plans to study the Lao language and tutor local students in mathematics and physics. After her Fulbright year, she plans to pursue a master's degree in secondary science education and became a high school physics teacher in low-income public schools.