Student Life celebrated five students and three organizations committed to engaging and supporting the Barnard community at the Barnard BOLD dinner reception on February 16 in the Diana Event Oval. Barnard BOLD recognizes the dedication to community that philosopher and activist Grace Lee Boggs '35 exemplified. As Boggs said, "We urgently need to bring to our communities the limitless capacity to love, serve, and create for and with each other."
DaMonique Ballou '17
DaMonique Ballou is the director of The Black Theater Ensemble, an active and creative member of BOSS (Barnard Organization of Soul Sisters), and a Community Assistant in the Office of Student Life. DaMonique is committed to the arts and believes deeply in using theater, performance, and visual culture as ways to engage differences and to work toward social change. In her BOLD work at Barnard, DaMonique centers black experiences and those of other people of color and always invites everyone into the dialogue—creatively.
Helen Cane '17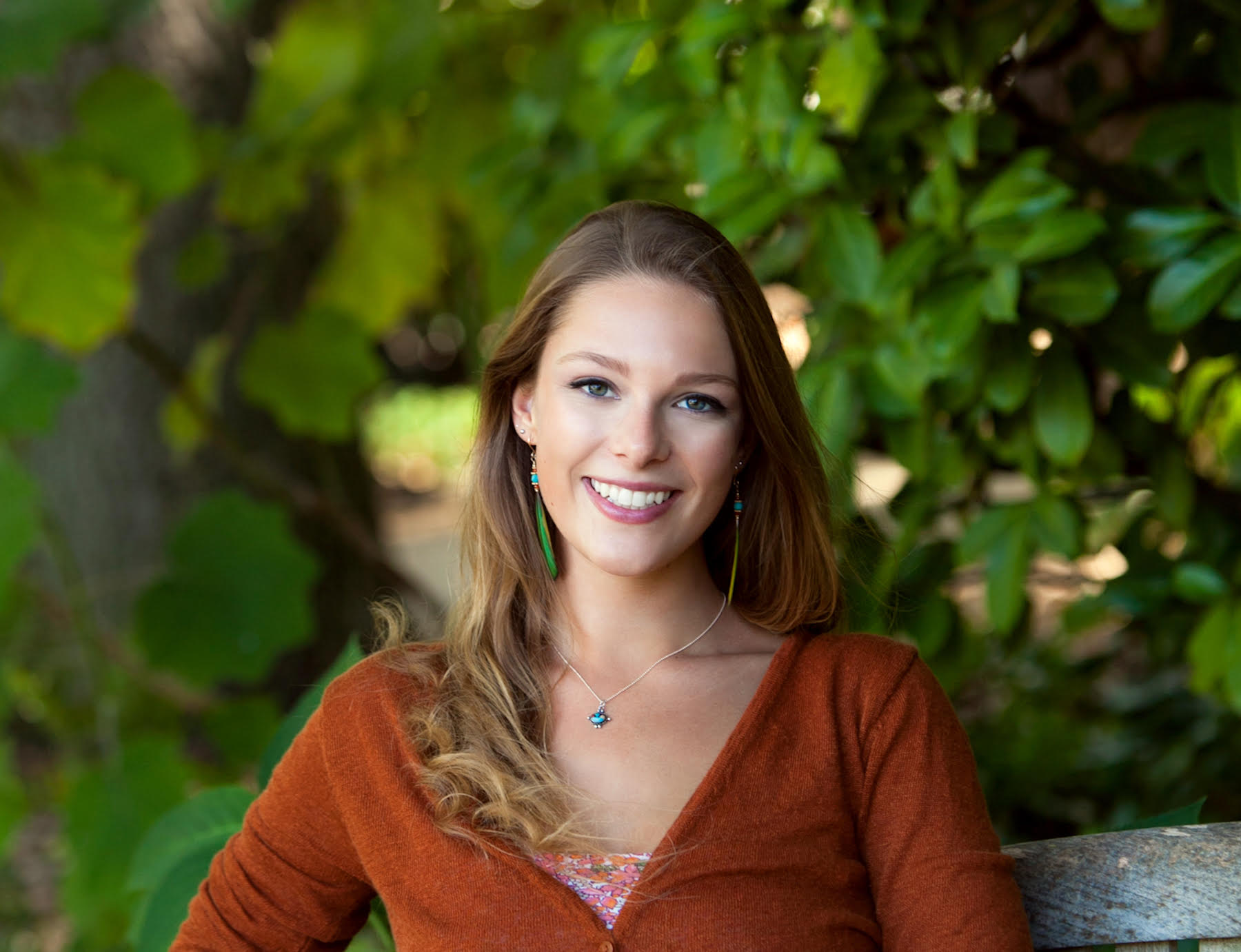 Helen Cane is a co-founder of the Divest Barnard from Fossil Fuels campaign, a Well Woman Peer Educator, and a Writing Fellow. She works tirelessly to sustain a community with (in the words of Boggs '35) "limitless capacity to love, serve, and create for and with each other." As a social justice organizer, she is deeply invested in anti-oppression analysis and group dynamics.
Valerie Jaharis '19
Valerie Jaharis runs numerous Facebook groups for Barnard students, including "Barnard Pay It Forward" and "Barnard/Columbia Safety Network." These groups support students with marginalized identities and reach the larger Columbia University community.
Nadia Mbonde '17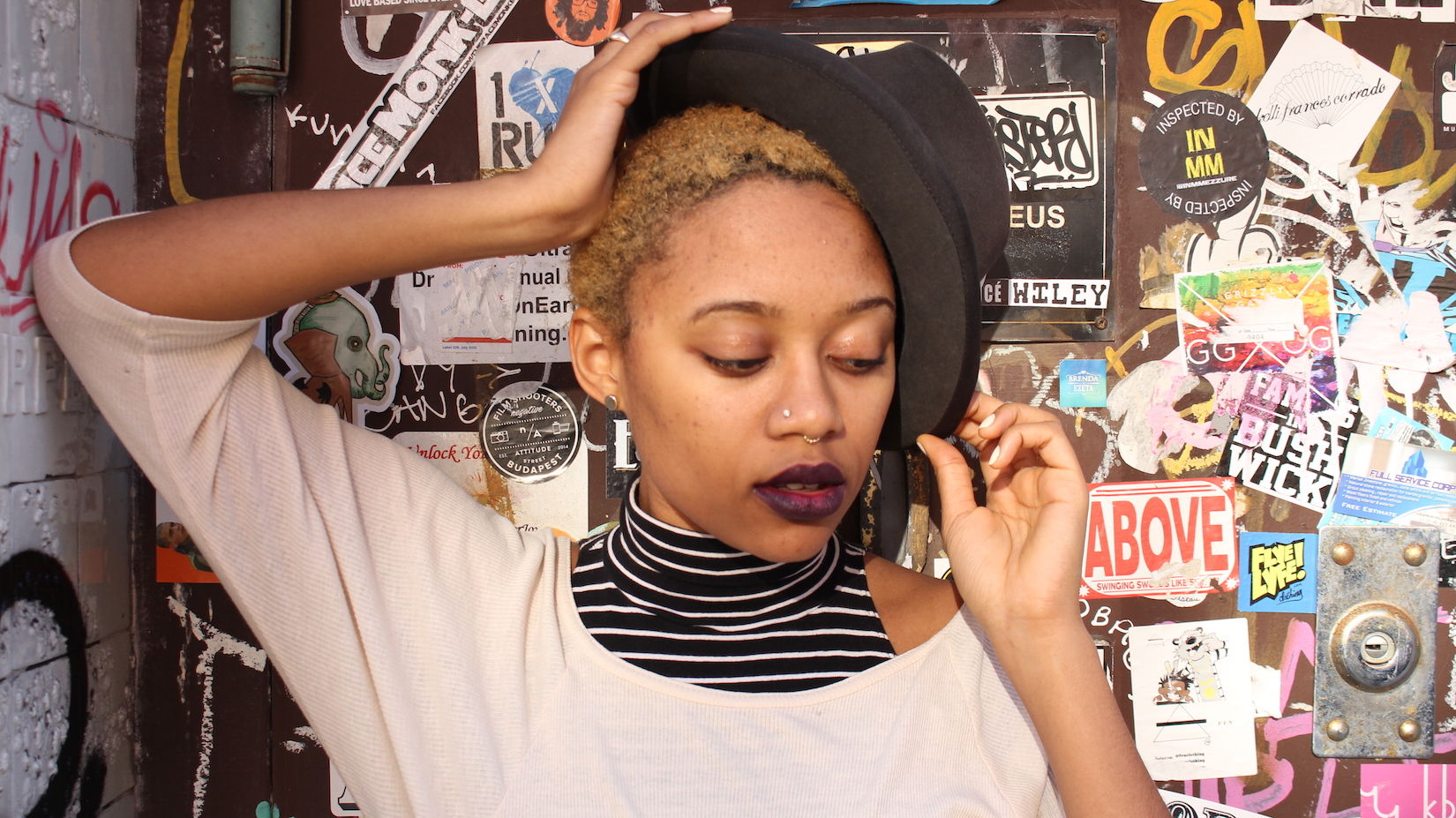 Nadia Mbonde has an impact on student life through her photography projects and communities on social media. As director and president of the performing arts group V-Day, Nadia launched a platform to publically discuss people's experiences with disability by creating an exhibit in Sulzberger Parlor. As president of MISC, she has created a new space for transnational people to discuss the intersections of their identity. Nadia has modeled in Columbia's Afropolitan arts showcase and Culture Shock, presenting a monologue of her Asian heritage.
Aneliza Ruiz '19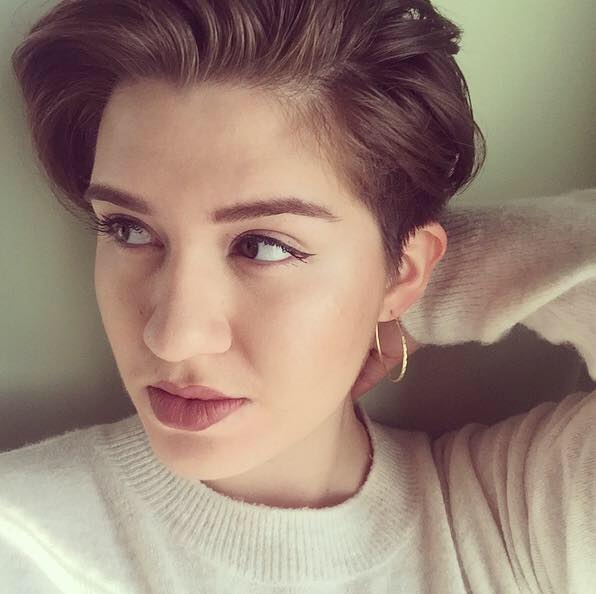 Aneliza Ruiz protested against police brutality in New York and marched for women's rights in Washington, DC. She has reached out to students of color through her involvement with Mujeres as well as through her positions in Student Life and Well-Woman. As a Resident Assistant, she has organized coloring activities and brunches for her residents. Aneliza constantly works to better the lives of her friends, classmates, and community.        
Latinx Heritage Month Committee
Latinx Heritage Month (LHM) creates community by working with Latinx groups on campus to hold events such as the Maya Hip Hop and Showcase that celebrate different Latinx identities. Almost every single Latinx group on campus is involved, including graduate student groups. LHM enables conversations that often don't occur, such as discussions about mental health. Students are challenged to take what they learn to their Latinx community as well as to other spaces.
She's The First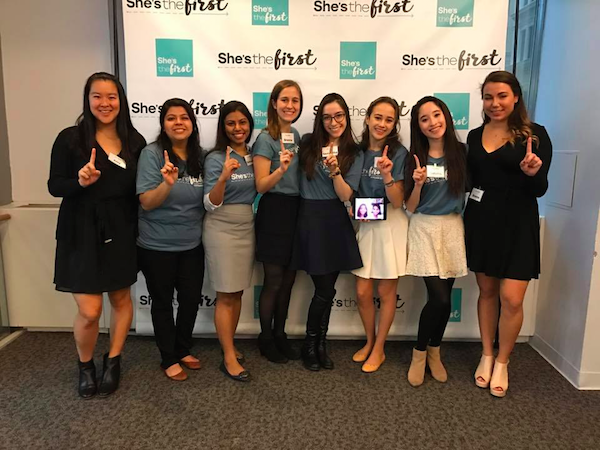 She's the First (STF) is a non-profit organization devoted to providing scholarships, mentorship, and empowerment to more than 800 girls in low-income nations who will be the first in their families to graduate. The Barnard chapter raises awareness on campus about the importance of girls' education and fundraises to pay the tuition costs of selected STF scholars; this year's scholar is Chandani, a fourth-grade student in Nepal.
V-Day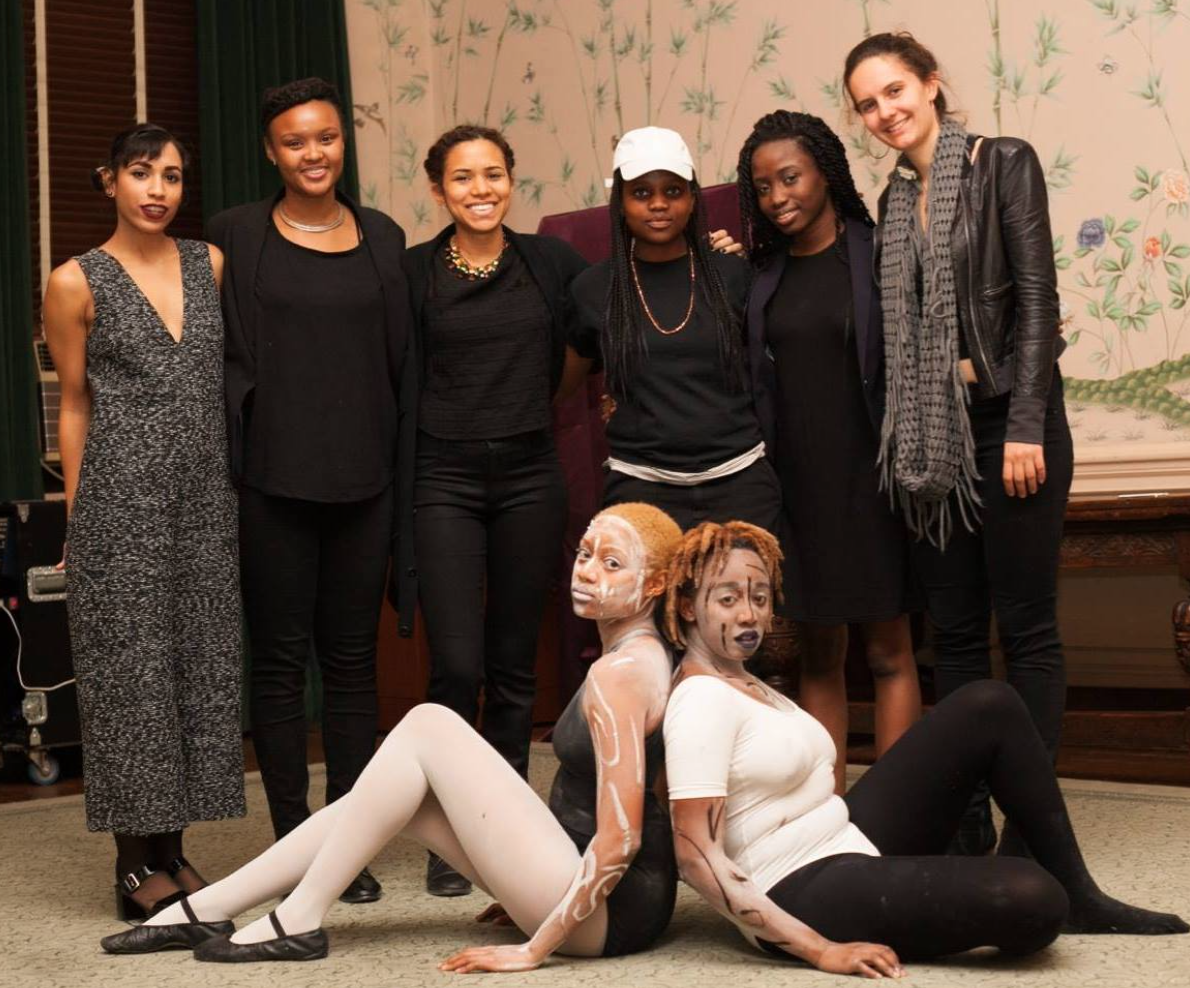 Originally founded to perform The Vagina Monologues by Eve Ensler, V-Day continues to disrupt concepts of gender and representation. In 2013-2014, the group produced a show featuring a cast of women of color and hosted "The Snatchchats" post-show dialogues in which the cast spoke their own truths. This inspired the group to produce, write, and direct a show of original monologues written by LGBTQIA students the following year, "Beyond Cis-terhood." In 2015-2016, "Respect(ability)" considered the intersections of disability and feminism, and this year's performance complicates the dialogue further by centering the experiences of women of color with disabilities. Each year, V-Day challenges its cast, crew, writers, directors, producers, and the audience to be vulnerable and engage with a revolution on the stage.