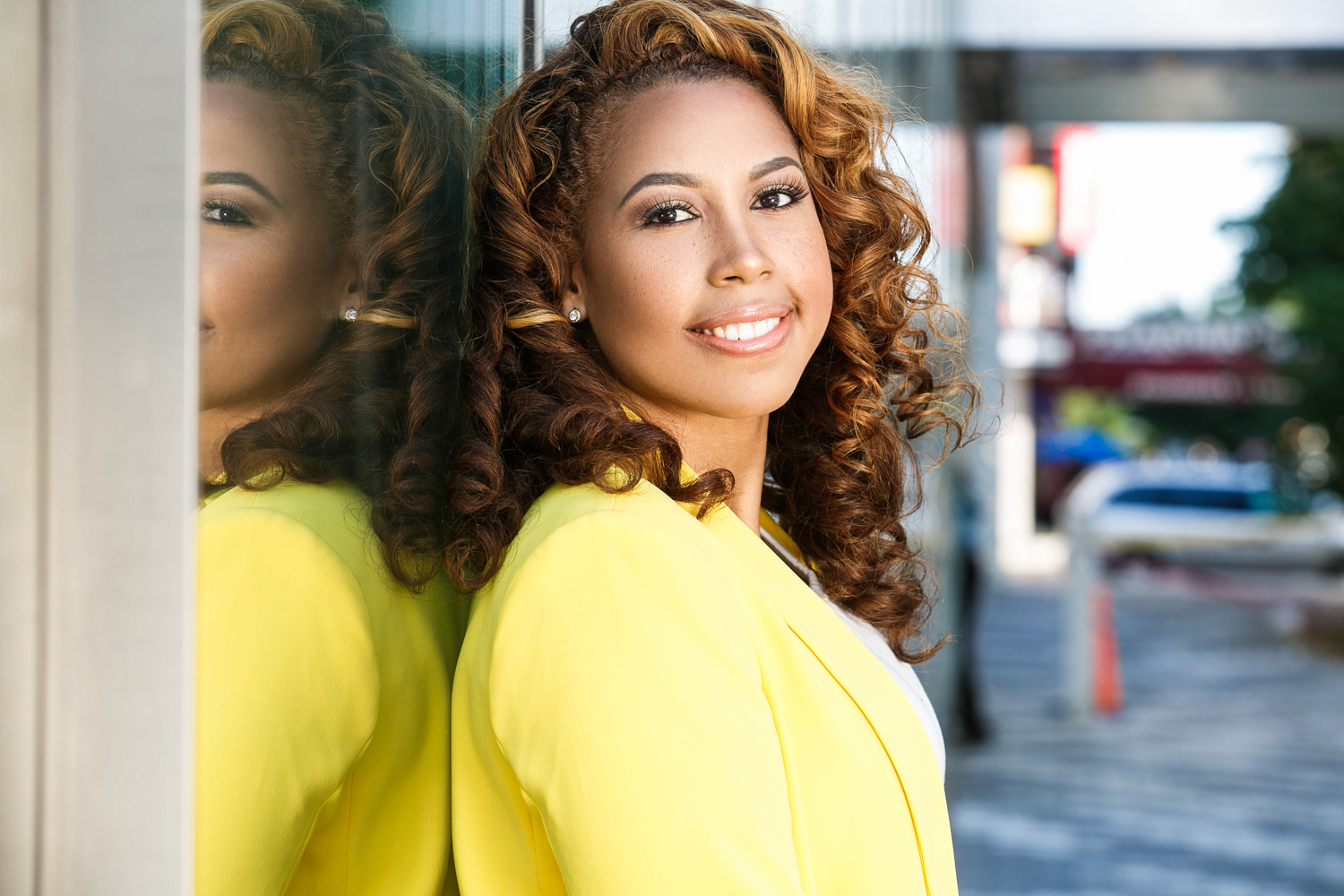 NEW YORK, Aug. 20, 2018 — Barnard College has appointed Gabrielle Simpson as vice president, head of communications, effective August 20, 2018. Simpson joins the College with more than a decade of leadership in communications, branding and media work, having most recently served as global director of communications and public relations at the marketing firm Foote, Cone & Belding, in addition to her role as an adjunct professor of marketing and communications at New York University. At Barnard, Simpson will lead Barnard's communications team and work closely with senior staff to advance the College's strategic goals and mission.
"Gabrielle brings a unique communications and multimedia perspective to Barnard from a career that has spanned world-renowned media giants and experience in higher education," said President Sian Leah Beilock. "I look forward to all of the great things we will accomplish under her leadership and to strengthening how we convey Barnard's significance and the impact of our teaching and scholarship in the world."
"It is an extreme honor to join Barnard, especially at such a pivotal and exciting time for the College," Simpson said. "As an educator and fourth-generation college graduate, there's nothing more important to me than academia. I truly look forward to leading the College's dynamic communications strategy, as Barnard has a profound singular position producing women and ideas that are changing the world. I am eager to develop new proactive and innovative ways to further fuel Barnard's esteemed legacy."
Prior to her role at FCB, Simpson held positions in communications at NBCUniversal and CBS Corporation. As director of communications for NBCUniversal, she oversaw the development of internal and external communications plans in support of the corporation's diversity and inclusion initiatives and advised the network's Young Professionals Network. She produced strategic digital programs to showcase the company's global heritage campaigns and consulted on special projects like the launch of NBC News' #NBCBLK28, using the 28 days in the month of February to honor 28 of the nation's most talented innovators and game changers — all black and 28 years old and younger. In 2014, Ebony.com recognized Simpson for her industry-wide accomplishments and unwavering commitment to diversity and inclusion.
As manager of communications at CBS Corporation, she supervised internal and external communications, including company-wide memos, press releases, bios, blogs, social media and the corporation's online presence, and served as the communications liaison for executives across the company. She was also a charter member of the company's first corporate-wide diversity council. Simpson began her career in 2007 as a production assistant on ABC's Live with Regis and Kelly.
Simpson is an honors graduate of Iona College, earning a master's degree in Sports and Entertainment Public Relations and a bachelor's degree in Television, Video Production and Film. In 2018, she received Iona's Rising Star Award.
About Barnard College
Barnard provides a singular educational experience, as a world-renowned liberal arts college with the academic resources of Columbia University and the City of New York as an extended classroom. Founded in 1889, Barnard was one of the few colleges in the nation where women could receive the same rigorous and challenging education available to men. Today, Barnard is one of the most selective academic institutions in the country and remains devoted to empowering extraordinary women to become even more exceptional. For more information on Barnard College, contact Barnard Media Relations at 212-854-2037 or mediarelations@barnard.edu. To learn more, follow Barnard on social media on Instagram, Twitter and Facebook.
###