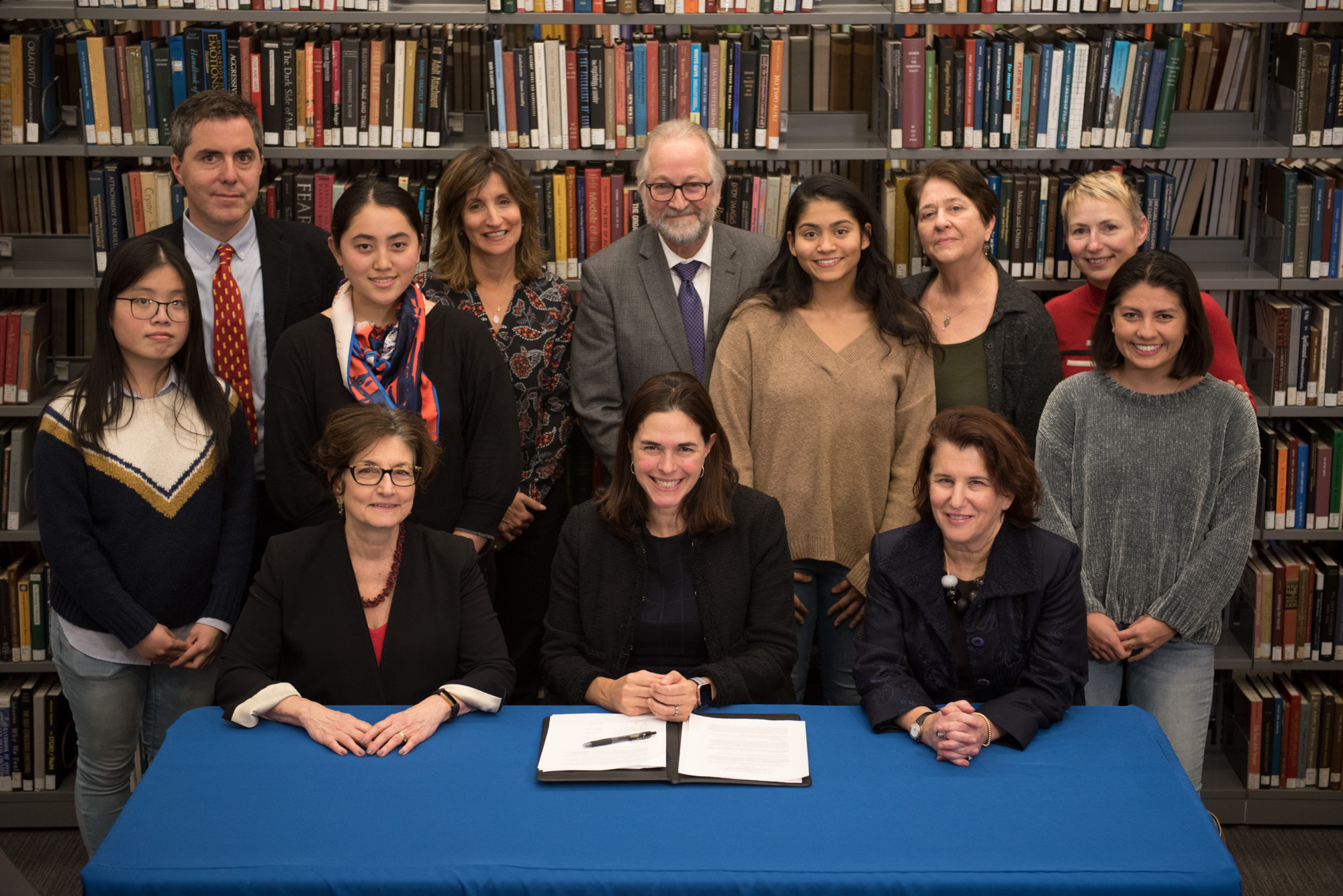 Barnard announced a new opportunity for students interested in public health to complete both a Bachelor of Arts from Barnard and a Master of Public Health degree from Columbia University's Mailman School of Public Health in five years, enabling Barnard students to decrease the length of time to obtain an MPH. Columbia's Mailman School of Public Health is ranked as a top-tier institution in its field, presenting a unique opportunity for Barnard students.
For several decades, many Barnard graduates have followed their BA with an MPH. Because Mailman's MPH is broadly and deeply interdisciplinary, it is an especially good fit for Barnard students. Mailman is particularly well-known for its programs, ranging from the standard offerings in biostatistics and epidemiology to the fields of environmental health, medical anthropology, and medical history, among others.
"We've seen an increase in recent years in the number of Barnard students pursuing STEM fields, as well as heightened interest in public health," said Barnard President Sian Leah Beilock. "This accelerated pathway provides an opportunity for students to combine their undergraduate degree at Barnard with an MPH from Columbia Public Health to jump-start their work in this important area. I am excited to see how our Barnard students will use this program to make their mark in the world."
"We are delighted to announce this partnership with Barnard, which will allow the greatly talented women of the College to combine a world-class, liberal arts undergraduate education with the rigor of engaging on the complex public health issues we face today," said Linda P. Fried, MD, MPH, dean of Columbia Mailman School. "Columbia Public Health is highly committed to educating the next generation of scholars to create research-based solutions that benefit populations around the world."
"The frequency at which Barnard students are applying to schools of public health has risen steadily over the last decade for a multitude of reasons," said Provost and Dean of the Faculty Linda Bell. "Medical schools are putting a greater emphasis on humanistic and sociomedical understandings of health and illness. At the same time, Barnard offers students varied educational opportunities to study in public health-related fields like environmental health, medical anthropology, and interdisciplinary work at the intersection of race, gender, and science. Barnard students have the critical thinking skills necessary to succeed in graduate work and in careers in public health, and the need and opportunity for thoughtful, brilliant, and public-minded leaders in this field has perhaps never been greater."
The Mailman option is structured to support applications from juniors to begin to shape their undergraduate curriculum in a way that supports matriculation into the graduate program in their fourth and fifth years. Beyond Barnard supports students throughout the application process and as cohorts during their graduate studies. Students who are interested in applying to the Barnard-Mailman 4+1 should meet with their academic advisor and schedule an appointment with Beyond Barnard. This is an express admissions process, requiring a GPA of 3.5 or greater and two academic references, but waiving of the GRE requirement.