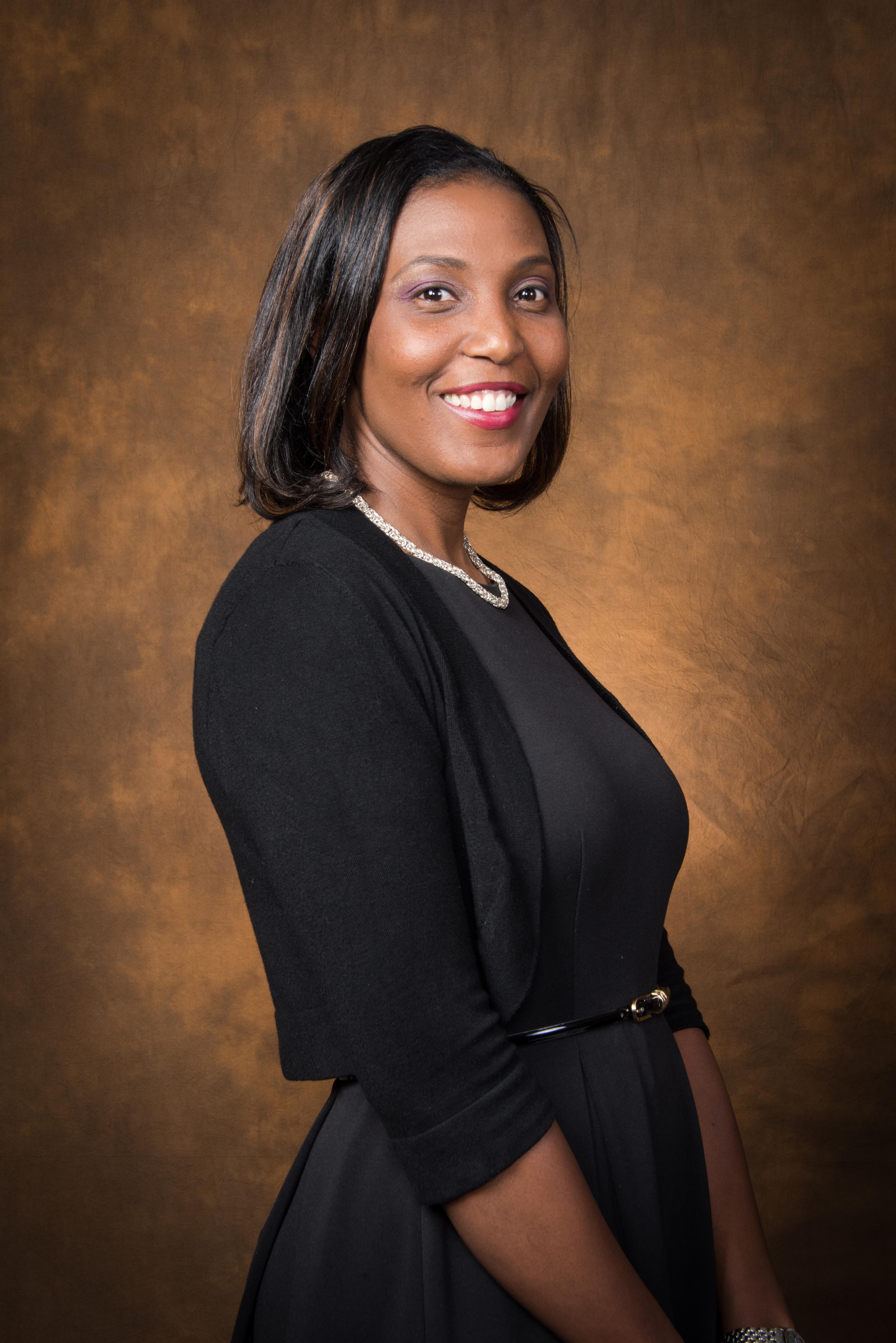 NEW YORK, April 8, 2019 — Barnard College announced today that it has hired Dr. Leslie Grinage as Dean of the College. Dr. Grinage comes to Barnard from Davidson College in North Carolina, where she currently serves as Associate Dean of Students in the Division of Student Life. She will join Barnard in August 2019.
As Dean of the College, Dr. Grinage will work closely with President Sian Leah Beilock to determine student-related strategic goals and policy. She will lead the following departments: Office of the Dean of Studies; Registrar; Beyond Barnard; Campus Life; Residential Life and Housing; Health and Wellness; and Title IX and Equity.
"I am delighted to welcome Dr. Grinage to campus. Her expertise and passion for students' living and academic experience will be an asset to everyone in our community," said President Beilock. "I am deeply grateful to Vice President for Enrollment Jennifer Fondiller and the other search committee members for their tireless efforts during the selection process. I am also thankful to Co-Interim Deans Natalie Friedman and Alicia Lawrence for taking on additional responsibilities to ensure a seamless experience for students during this transitional year."
Dr. Grinage currently oversees a variety of programs and initiatives at Davidson College, including Orientation and Family Weekend, academic access and disability resources, student health and counseling, case management, and Title IX. She also serves as the staff liaison to the Teaching, Learning, and Research Committee of the college's Board of Trustees. Prior to her role at Davidson, she worked at Duke University in roles related to leadership and service programs, academic advising, and student conduct.
"I am thrilled to join the Barnard community and look forward to engaging with the students, staff, and faculty of the College," said Dr. Grinage. "As an advocate for students' interest and pursuits, I always strive to bring patience, empathy, and a genuine interest in knowing who they are as a person to any conversation. I am prepared to contribute to the College and its students based on the needs, issues, and opportunities particular to an institution that has dedicated itself to educating promising and high-achieving young women."
Dr. Grinage brings 15 years' experience as a committed student affairs administrator, including managing student affairs programs and departments and successfully collaborating with colleagues throughout campus. She was born and raised in Brooklyn, New York, and is a first-generation college student who received her B.A. in Spanish from Davidson College. Dr. Grinage has an M.S. in Educational Administration (Student Affairs Administration in Higher Education) from Texas A&M University, and an Ed.D. in Higher Education Leadership and Policy from Vanderbilt University. Her doctoral research examined academic advising and student success networks in a small liberal arts environment. Her professional affiliations include the National Association of Student Personnel Administrators (NASPA), for which she most recently served on the faculty of the Dungy Leadership Institute, a program for aspiring student affairs professionals.
#  # #
About Barnard
Barnard provides a singular educational experience, as a world-renowned college focused on excellence across the arts and sciences, with all the academic resources of Columbia University and the city of New York as an extended classroom. Founded in 1889, Barnard was one of the few colleges in the nation where women could receive the same rigorous and challenging education available to men. Today, Barnard is one of the most selective academic institutions in the country and remains devoted to empowering extraordinary women to become even more exceptional. For more information on Barnard College, contact Barnard Media Relations at 212-854-2037 or mediarelations@barnard.edu. To learn more, follow Barnard on Instagram, Twitter, and Facebook.