Members of Class of 1959 join President Debora L. Spar for reveal of contents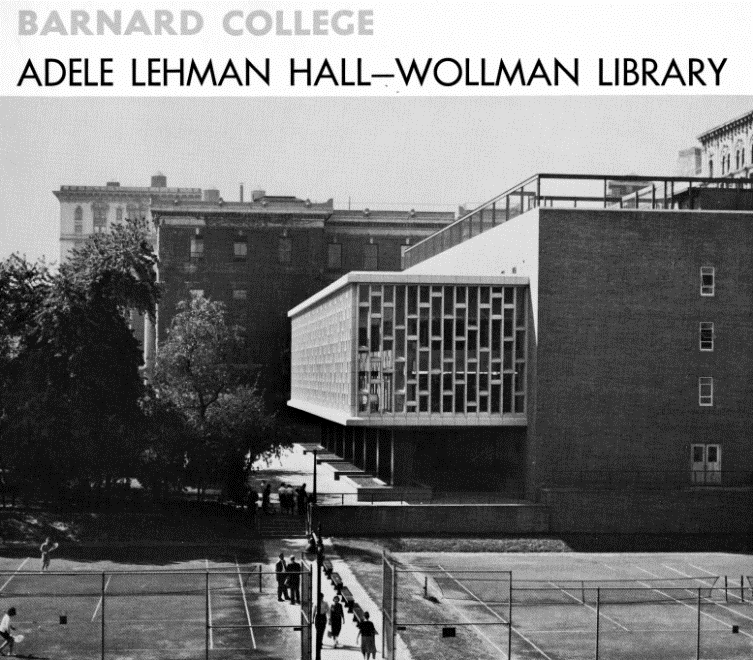 WHO: Barnard College President Debora L. Spar, alongside members of the Class of 1959, will host a ceremony to reveal the contents of a time capsule embedded during construction of the Adele Lehman Hall-Wollman Library, and to announce plans for a major fundraising initiative.  The College is deconstructing 'Lehman Library' and replacing it with a $150 million teaching and learning center.
WHAT: The reveal of 11 historical items included in the time capsule, which holds memorabilia from alumnae and plans related to the building of Lehman Library, which was considered cutting edge for the era.  Taken together, these items offer a window into a point in time for this storied institution, its students and the country.
Members of the Class of 1959 will be available to discuss their Barnard experiences and what they were thinking about as graduation approached.
President Debora L. Spar will outline Barnard's ambitious plans for the future of the College.
WHEN: Wed., May 4, 2016, 10-11 a.m.
WHERE: Barnard College, 3009 Broadway (at 117th Street), The Diana Center, Lower Level (LL1)
WHY: Barnard College is experiencing a time of historic change.
CONTACT:  Anna O'Sullivan, 347-802-6139, aosulliv@barnard.edu
###