As environmental protections are increasingly challenged or reduced, the Barnard community is enhancing sustainability efforts, working to reduce the effects of climate change, and creating scientifically based solutions to address environmental hazards.
 
The March for Science
On Earth Day (Saturday, April 22), the March for Science took place in Washington, D.C., and in more than 500 cities around the world. Prof. Jonathan Snow (Biology) and Prof. Brian Mailloux (Environmental Science) joined with other science departments, the Education Department, and the Sustainable Practices Committee to lead a group of Barnard faculty, students, and alumnae in the New York City "satellite march." Read more about the event: Barnard Marched for Science.
College-Wide Initiatives
Barnard has long been a champion of sustainability efforts and research and has taken a number of steps to further ensure a sustainable future. In March, the Board of Trustees unanimously approved the recommendation of the Presidential Task Force to Examine Divestment to divest Barnard's endowment from fossil fuel companies that deny climate science or thwart efforts to mitigate the impact of climate change. Implementation of several of the recommendations is already underway, including the process of determining guidelines that will drive divestment and provide a path for future investment decisions. Leading climate scientist, task force member, and Co-Chair of the Department of Environmental Science Professor Stephanie Pfirman noted that the decision was not only symbolic, but a crucial step in supporting the College's academic mission and ethical responsibilities.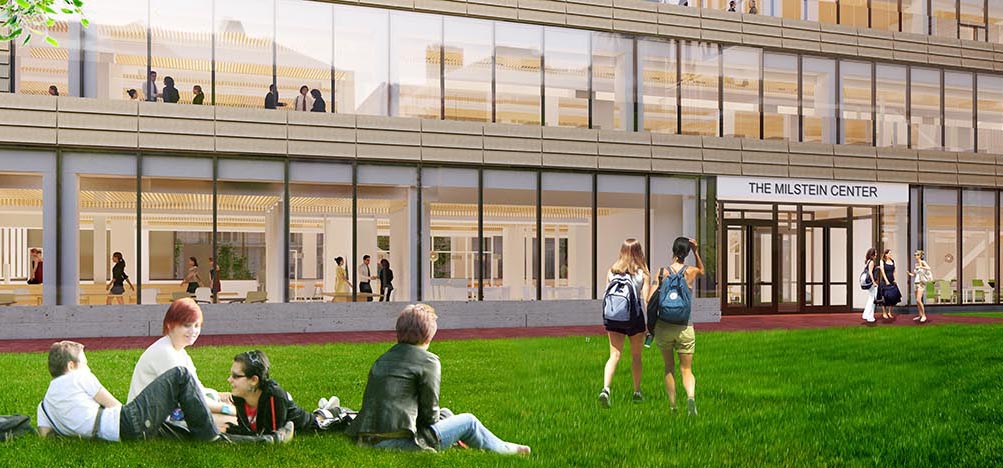 On the sustainability front, the College recently converted to 50% wind power, and residence halls Reid, Brooks, and Hewitt have been converted to LED lighting systems (with Sulzberger up next). The new Cheryl and Philip Milstein Teaching and Learning Center is set to achieve a LEED Silver rating upon completion in 2018.
Meanwhile, a carbon footprint study, conducted in partnership with consulting firm Gotham 360, informs additional campus sustainability practices. Theatre Professor Sandra Goldmark, another member of the Task Force, is instrumental in ensuring that materials on campus, particularly in the performing arts, are used and discarded in a sustainable manner.
Barnard participates in a number of regional energy challenges, such as Governor Cuomo's REV Campus Challenge and Mayor de Blasio's #OneNYC program (a renewal of Mayor Bloomberg's ten-year PlaNYC2030 challenge, which Barnard completed in only six years); these programs challenge colleges and other large institutions to reduce their carbon footprints and engage their communities in sustainability efforts.
Next fall, Barnard will pilot a program to reduce landfill waste—making recycling easier—and will collect organic waste, fostering more mindful disposal practices. The College has also recently expanded its reuse initiative, with student group ROOTS offering a thrift shop-style collection of gently used, dormitory-approved household goods for sale, and this spring the College began offering drop-off points in every dorm for clothing, shoes, and housewares that will later be offered at a swap-meet event.
 
---
Participate in Earth Hour
The College has an annual tradition of turning off all non-essential lights for one hour during Earth Week. This year, all members of the Barnard community are invited to participate in this initiative on Friday, April 21, from 12:00—1:00 p.m.
---

Faculty-Led Solutions
Many Barnard professors are deeply engaged in sustainability and environmental research. Prof. Stephanie Pfirman is investigating the possibility of slowing or even reversing polar ice melt and developed a game to creatively engage and educate students—and lifelong learners—about the devastating impact of melting ice and rising sea levels. Prof. Krista McGuire studies urban parks and Manhattan green roofs to determine which varieties of soil are most optimal for plant and fungi growth, and works with Barnard students in search of new ecological benefits resulting from the Diana Center's green roof and similar spaces.  And Prof. Jonathan Snow is researching possible causes of Colony Collapse Disorder, which has devastated the honey bee population.
 
Reduce, Reuse, Recycle ... and Repair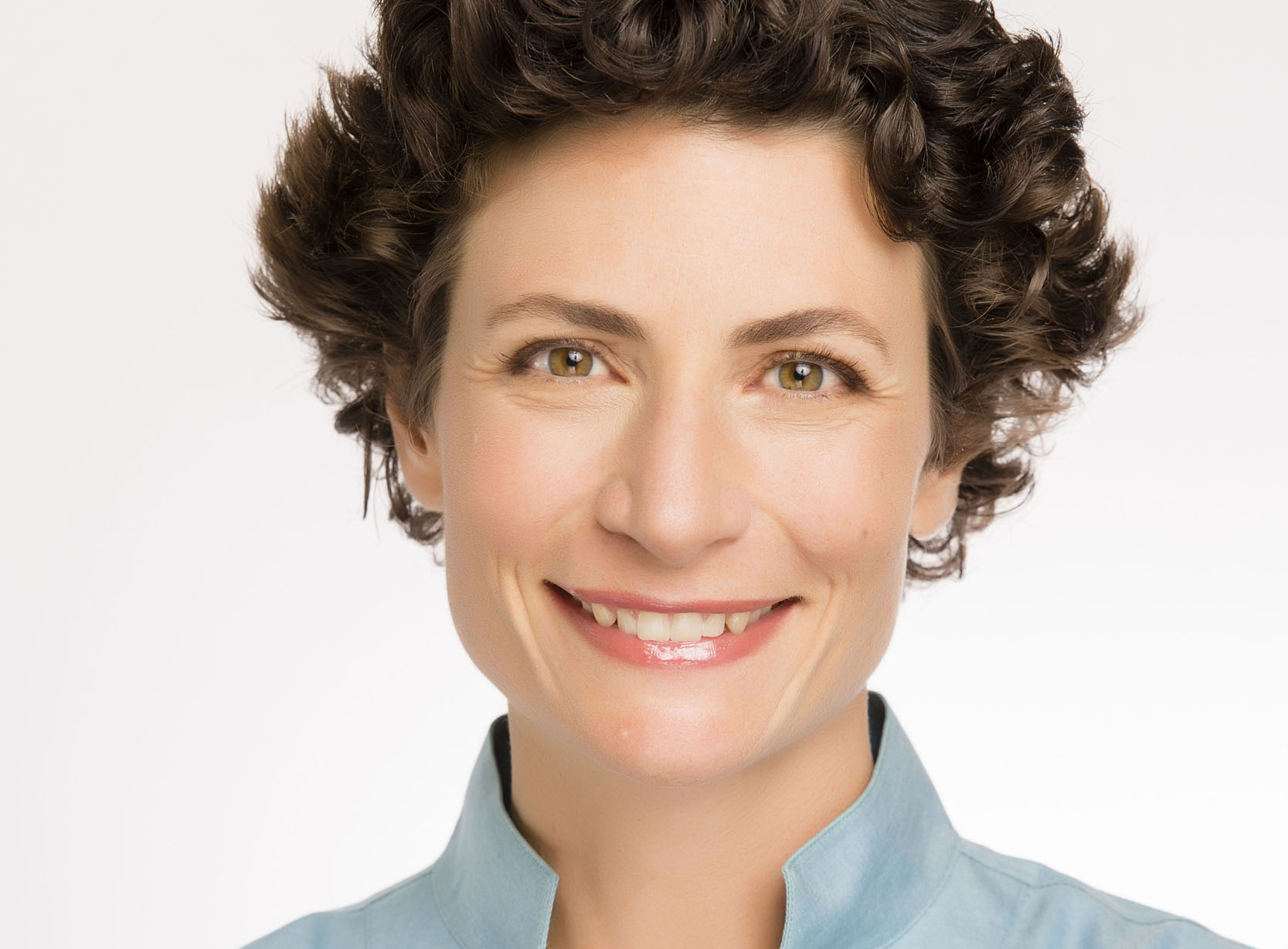 In addition to her roles as a professor and member of the Presidential Task Force to Examine Divestment, Prof. Sandra Goldmark is also the founder of Pop-Up Repair, an initiative that provides repair services for a multitude of household objects, from jewelry to furniture to appliances. "We are facing enormous problems on this planet that can't wait—we can't just recycle our way out of this mess. We have to extend the life of objects as well," Goldmark told Barnard in a 2013 interview.
Indeed, Prof. Goldmark's passion for repairing and reusing everyday objects has recently inspired several contributions to trade publications in the performing arts field. "Theatre 'Stuff': Use and Reuse in the Theatre" appeared in the winter 2017 issue of Theatre Design & Technology and examines the different methods that theater companies undertake to reduce waste. Goldmark and the Department of Theatre spent the 2015-16 academic year carefully tracking all of the materials and objects used for scenery, costumes, and props—for both Barnard productions and professional productions in NYC—and asked each Barnard designer to consider both the financial and environmental impacts of their design from the outset.
The second phase of the study, which will begin this year, will partner the department with energy consulting firm Gotham 360 to calculate the carbon footprint of an "average" production (that is, one with roughly 50 percent new materials and 50 percent stock or used materials) in contrast to the same show, theoretically built with all new materials. Goldmark hopes the study will allow her to quantify the environmental impact of re-use in the theater and make a strong case for a collaborative movement toward sustainability.
Prof. Goldmark's commitment to the "Four Rs" (reduce, reuse, recycle ... and repair) was highlighted in a Live Design series about sustainable theatrical design. She notes that whenever she designs sets for regional theater companies, she examines the company's entire season to identify commonly overlooked materials, like reclaimed wood, that can be used across multiple productions. This ethos most recently came to fruition at the Denver Center for the Performing Arts, which hired Goldmark to design the set for their production of the historical comedy The Book of Will. A two-part video series about her process revealed how she utilized recycled wood from high school bleachers and vintage props to bring richness, authenticity, and whimsy to a show set in the Shakespearean era.
Testing Gardens for Lead Pollution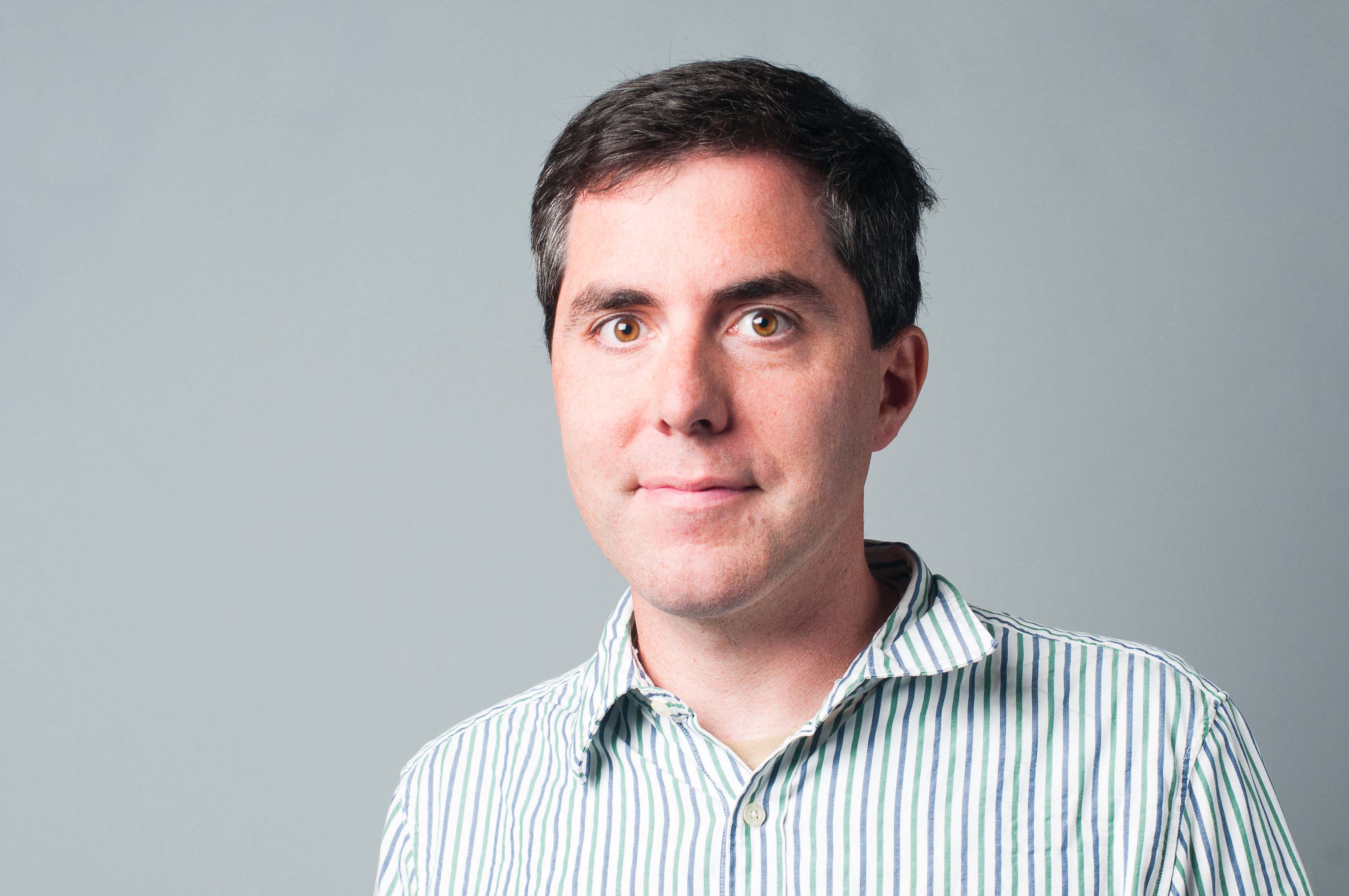 Prof. Brian Mailloux is involved in a study that tests for levels of toxic lead in urban greenspaces. Lead, which can cause severe developmental and behavioral problems in children who have been exposed to the metal, is a pollutant frequently found in urban areas due to runoff from paint and gasoline, and does not biodegrade or dissolve over time. Earlier in April, Mailloux and his students employed testing kits, designed by Franziska Landes at the Columbia University Lamont-Doherty Earth Observatory, in the parks and public gardens in the Greenpoint neighborhood of Brooklyn. The kits will be tested in collaboration with the NYC Urban Soils Institute. A demonstration video for the soil testing kits may be viewed here.
Turning Greenhouse Gases to Stone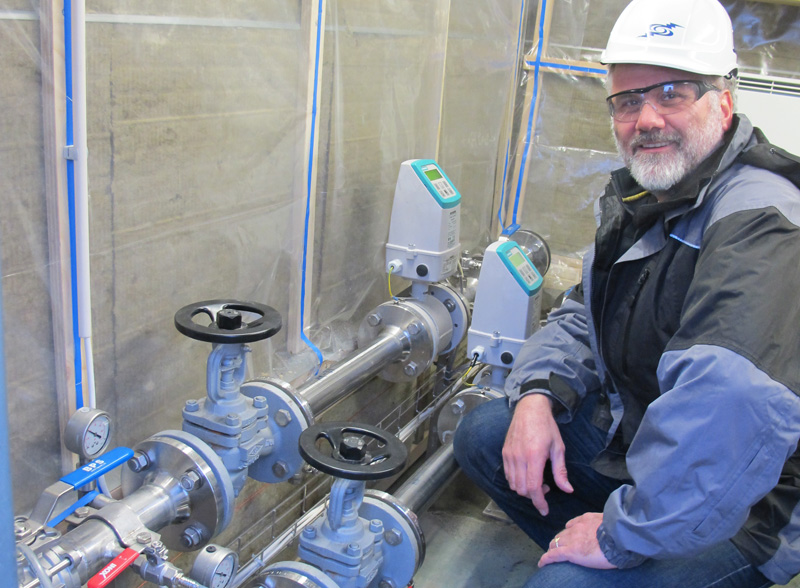 The U.S. Department of Energy recently awarded Prof. Martin Stute a grant through the CarbonSAFE program that will support a feasibility study of capturing gaseous CO2 emissions—the leading cause of climate change—before they escape into the atmosphere and rapidly convert them into a solid state that can be stored underneath the ocean floor. The initial study was published by the journal Science and covered with great fanfare by top media outlets including The Associated Press, The New York Times, The Washington Post, and BBC News.
The initial phase of Stute's research, where the conversion method was discovered, took place in Iceland and involved several Barnard students; the new phase will take place in the Cascadia Basin in offshore Washington State and British Columbia. To learn more about how the project works, watch Stute's presentation and a video from the Lamont-Doherty Earth Observatory, where he has a joint appointment as an adjunct senior research scientist.