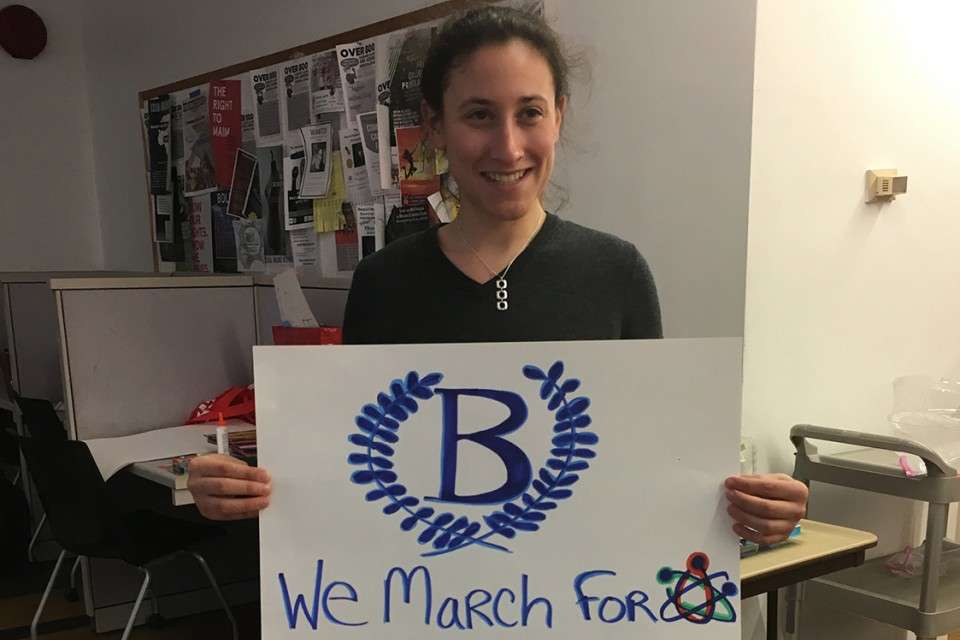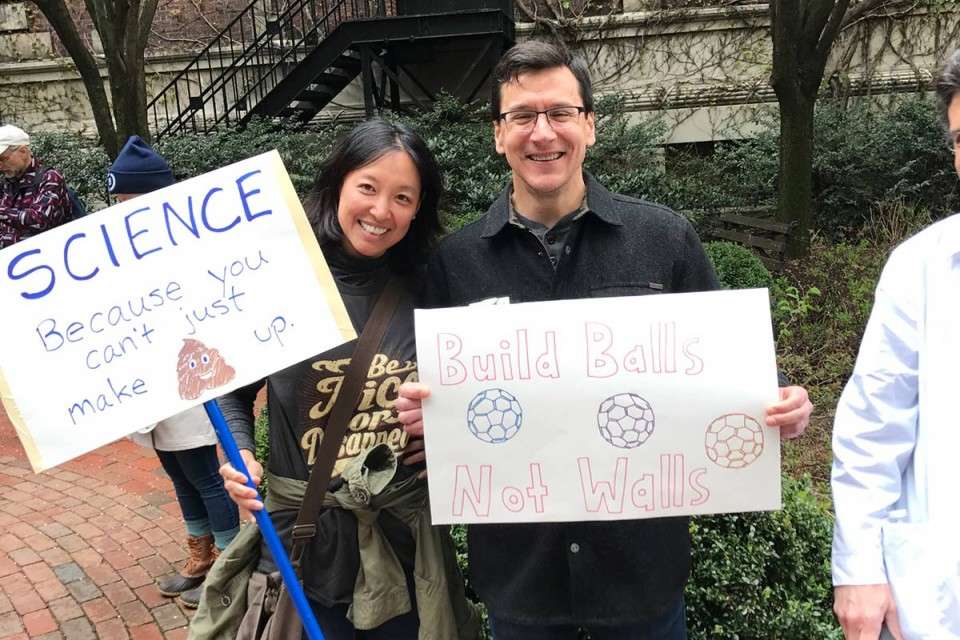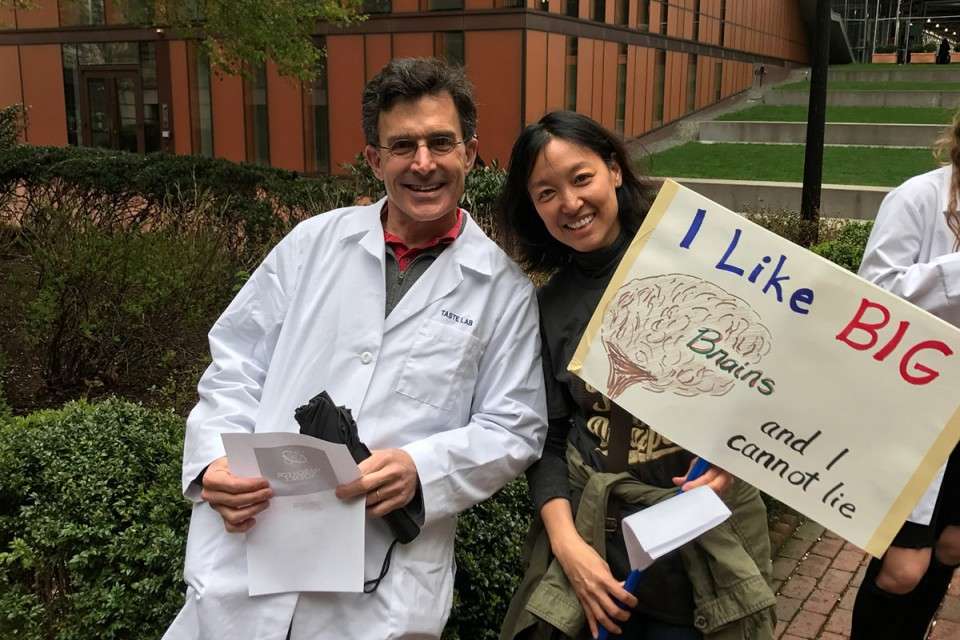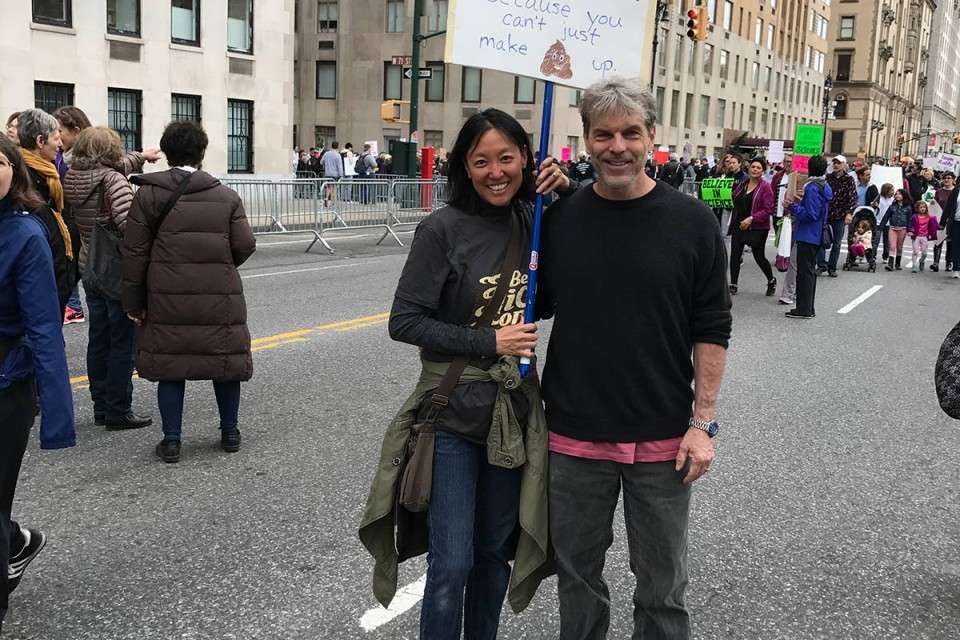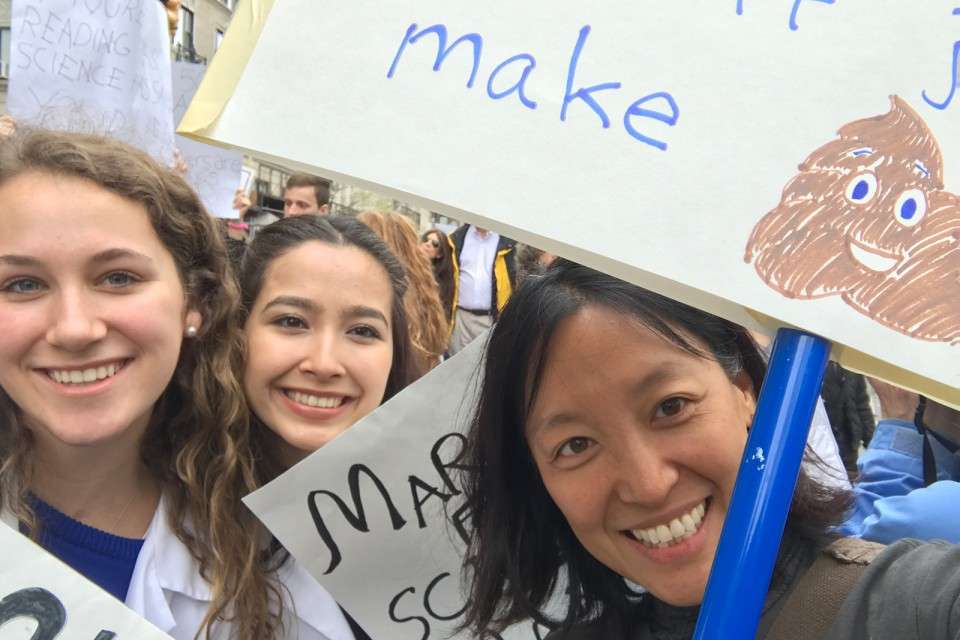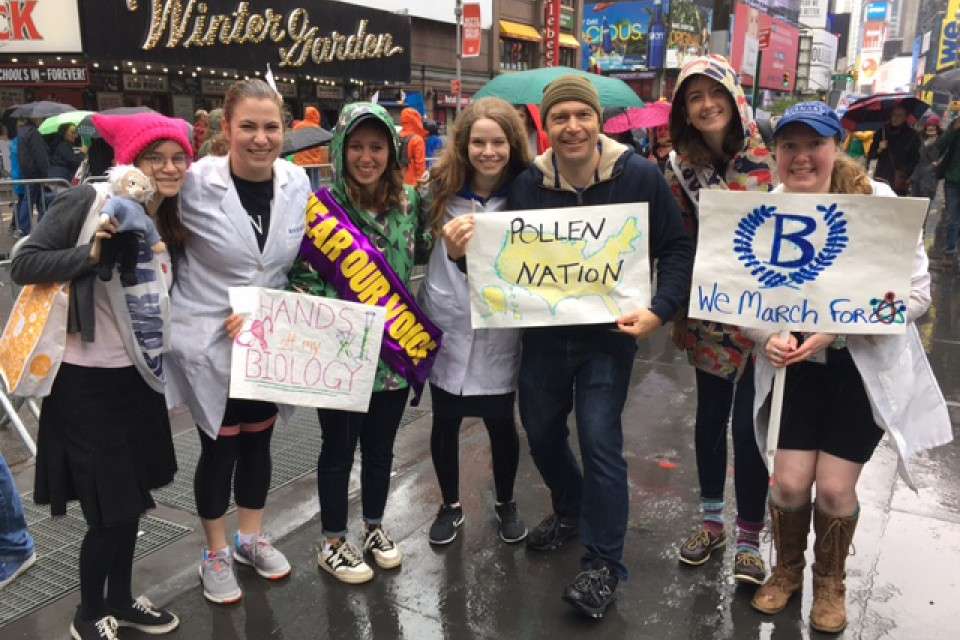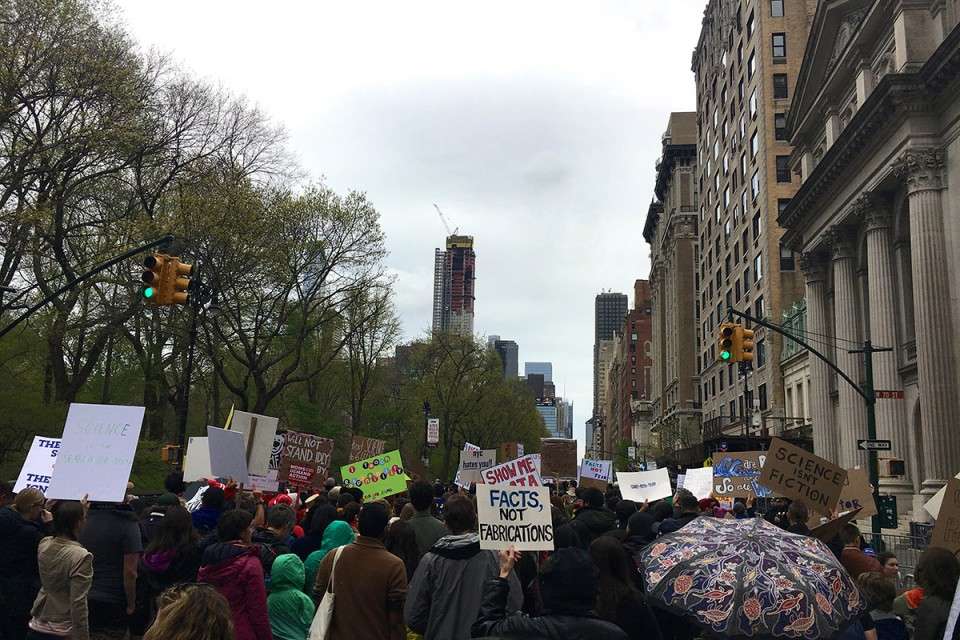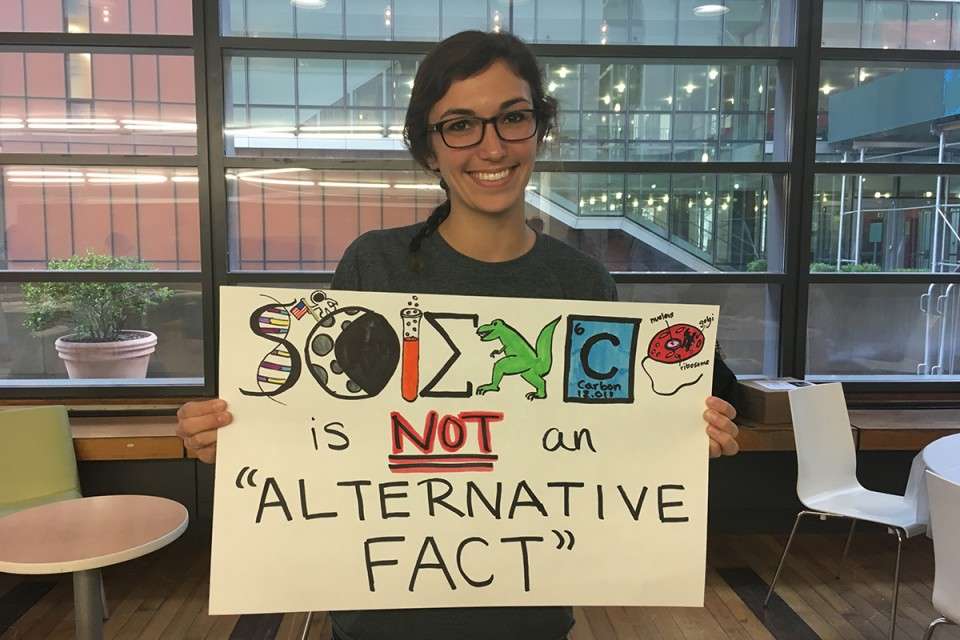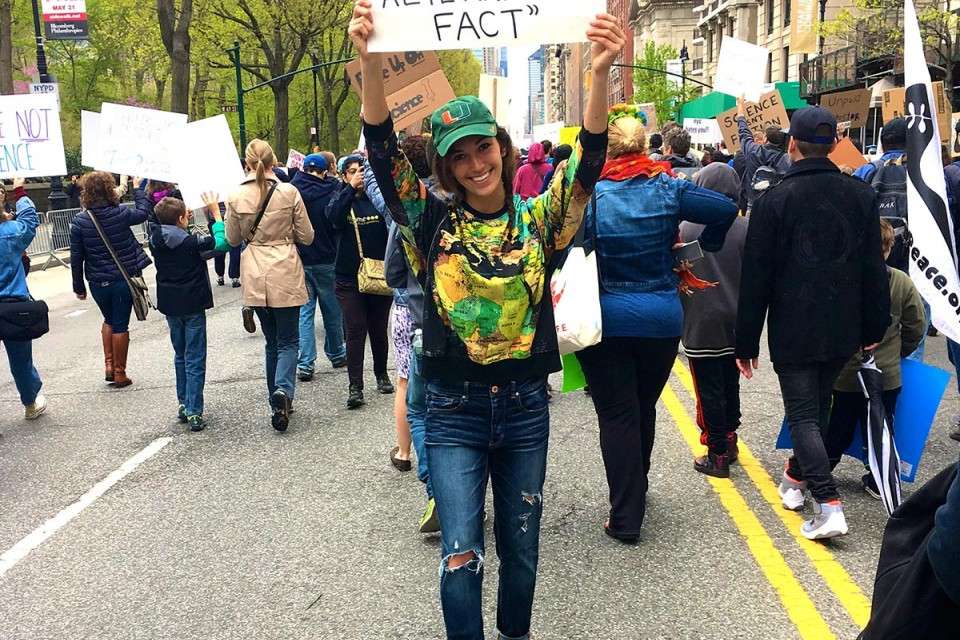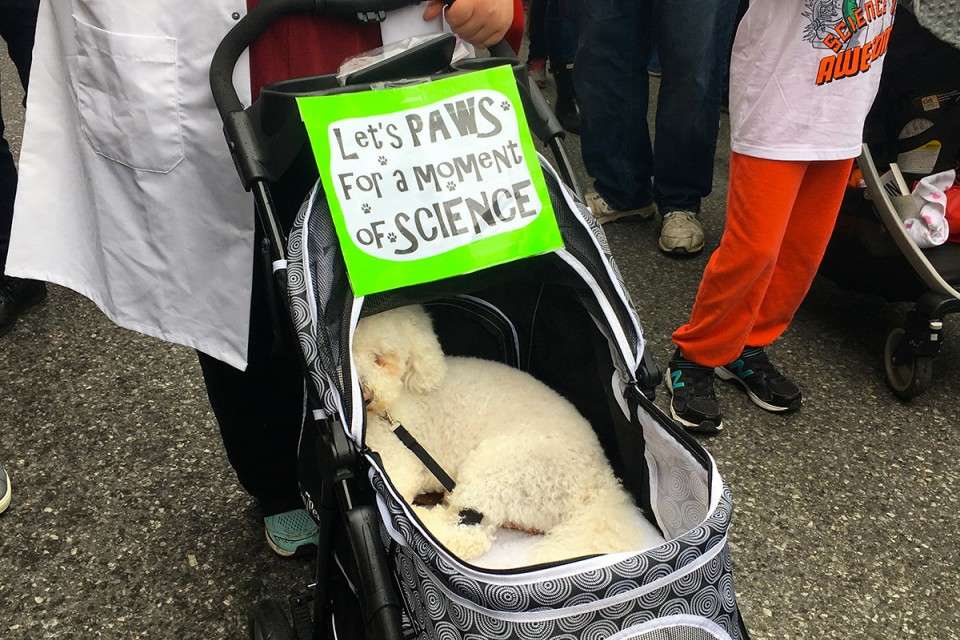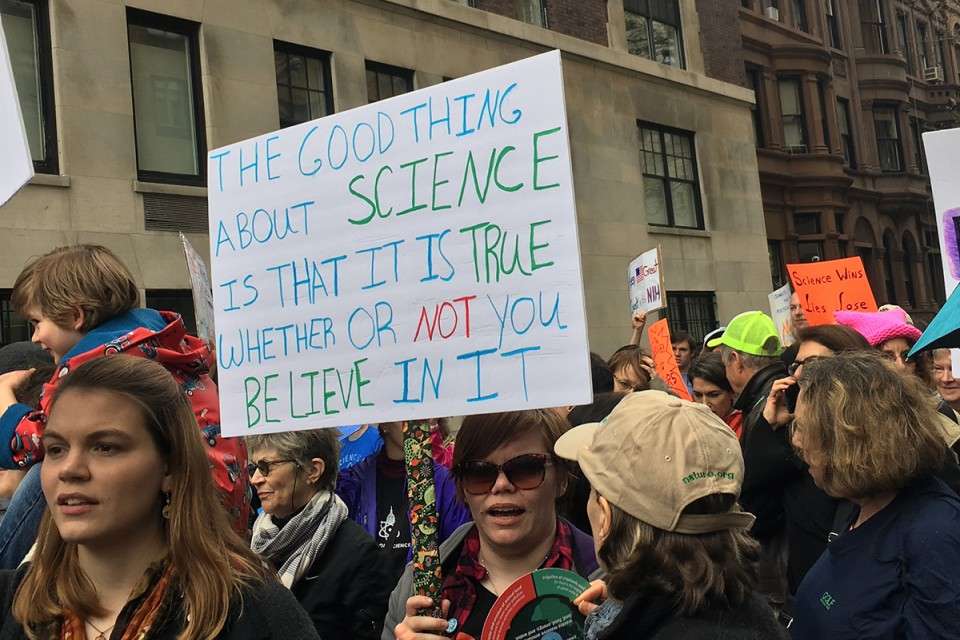 Leslie Raucher, Environmental Science Program Manager
Profs. Lisa Son & Christian Rojas
Profs. John Glendinning & Lisa Son
Profs. Lisa Son & Larry Heuer
Prof. Lisa Son & Students
Prof. Jon Snow & science students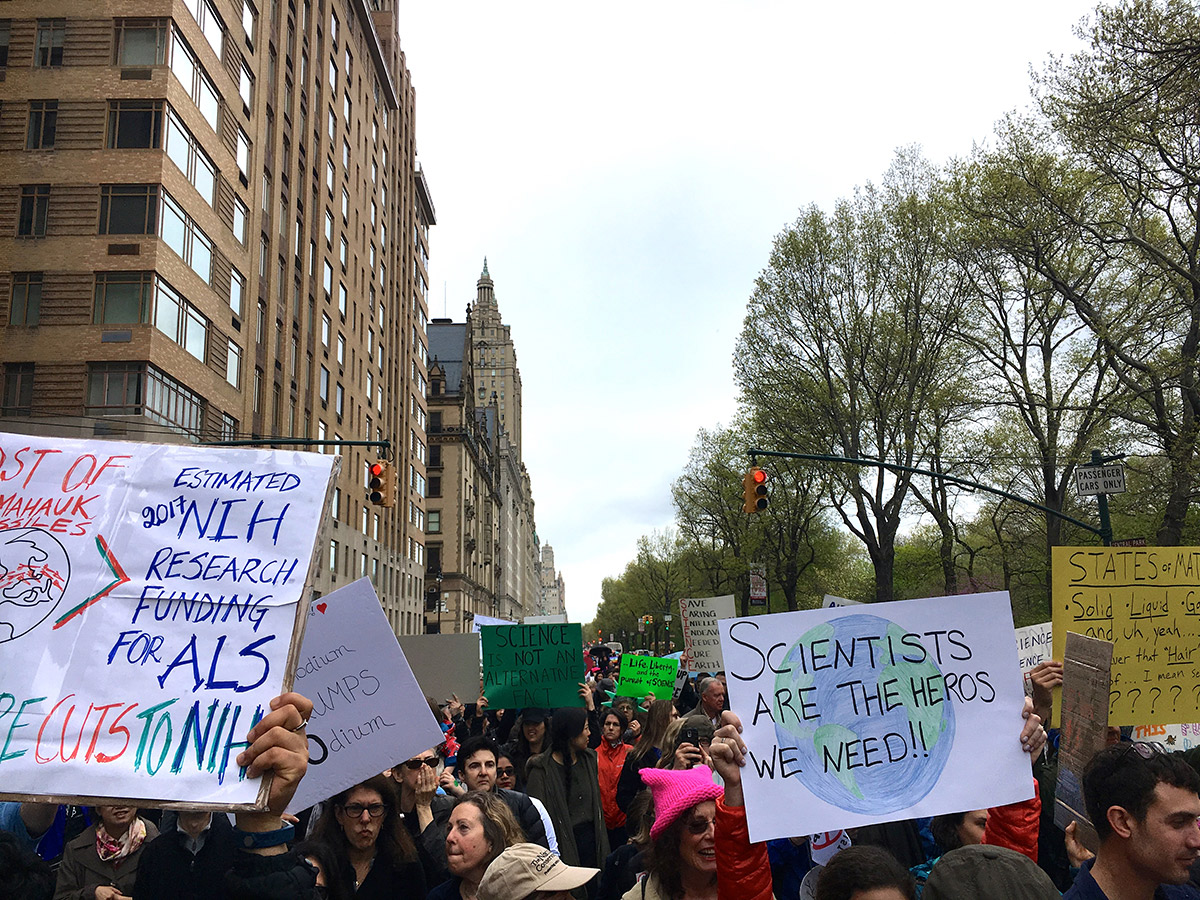 On April 22, the planet had two reasons to celebrate: It was Earth Day and science was on most people's minds. More than 30 Barnard members (professors, students, and alumnae) joined hundreds in New York City and hundreds of thousands around the globe for the March for Science. The National Committee, made up of scientists and researchers, state the mission of the march is to "unite as a diverse, nonpartisan group to call for science that upholds the common good and for political leaders and policy-makers to enact evidence-based policies in the public interest." Here, professors and students reflect on the importance of this movement and why they marched.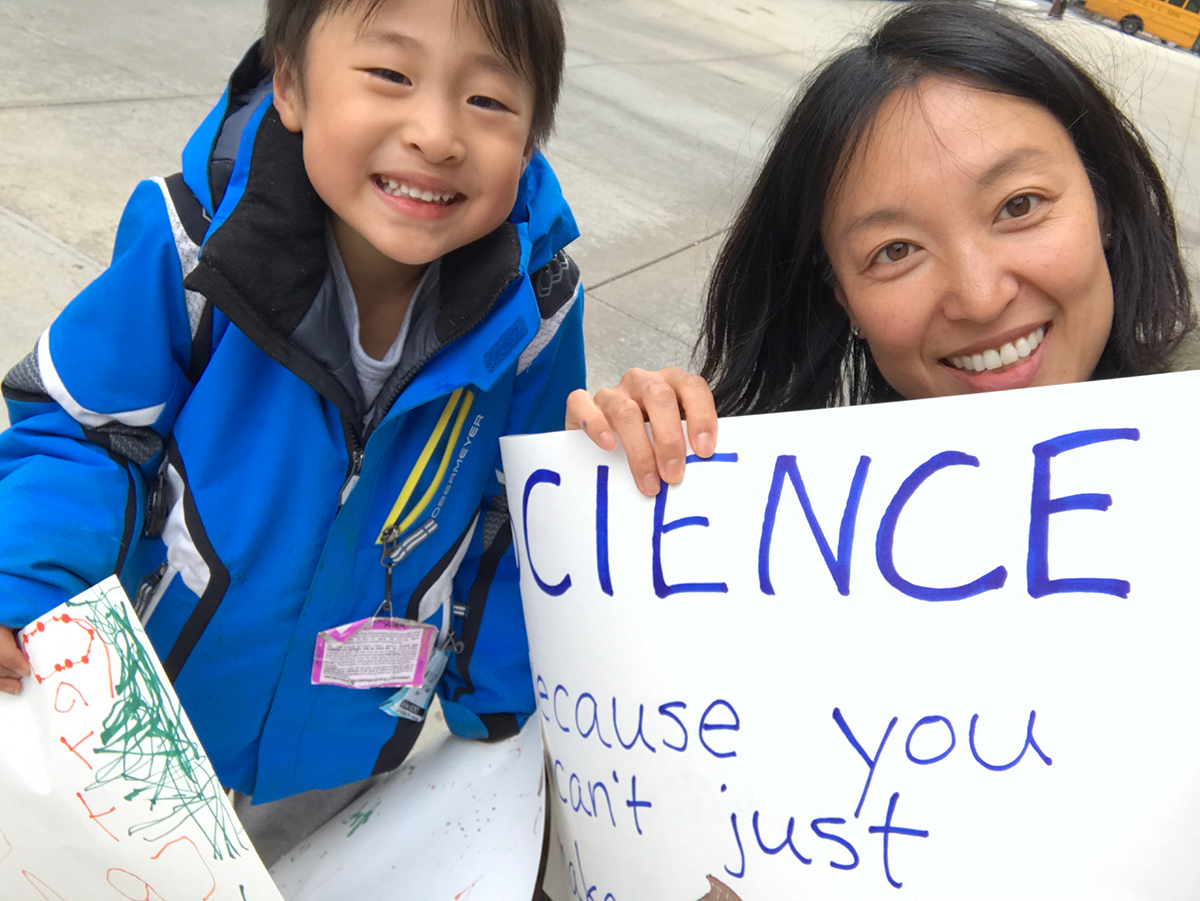 Lisa Son, Department of Psychology Chair and Associate Professor of Psychology
I marched because science should not be ignored. At the heart of science (and I also believe it's true for social sciences and all other types of thinking and research) is brainstorming, discussion, flexibility, curiosity, all qualities that advance the human culture.

I wanted to bring my daughter (age 9), because Science also represents a sense of inequality historically across gender, but was at least able to bring my son Guy Lee (age 4) to the sign making party. Science is a search for knowledge, is ongoing and gives people (all people), again, the power to be flexible, curious, and to make conclusions.
 
Hilary Callahan, Chair, Biology Department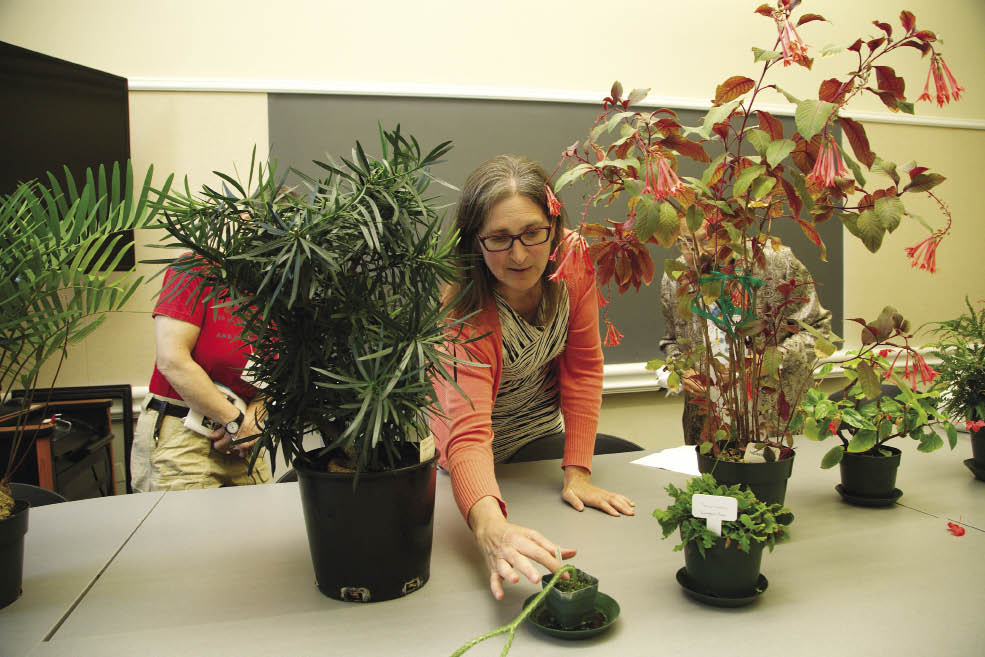 This March for Science is long overdue. Members of the new administration are by no means the first to express confusion about how science matters and how it progresses. I'm optimistic that making a lot of noise can be followed by careful attention to how the world responds. I would love to see more productive conversations about the role of science in politics, in our nation, and around the world. As science students and educators at a liberal arts college for women, our job extends far beyond simply preparing tomorrow's STEM workforce. It's exciting to support young women and others seeking a lifetime of active engagement to protect and improve the world.

Maria Rivera Maulucci, Associate Professor, Education Program Chair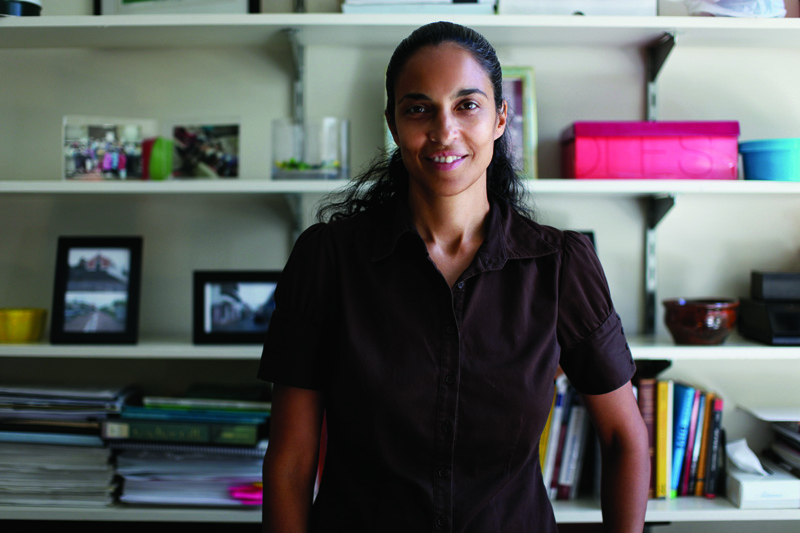 I marched in San Antonio (I was there for a conference) because as the March for Science Mission Statement says, I support "science that upholds the common good." Education, health, air, water, soil, our climate, and our planet are all public goods that need the best possible, nonpartisan science to ensure that the decisions we and our political leaders make will serve our families, our communities, and our world. As a Latina, a scientist, and an educator, I am marching to show that science is important for all people. Finally, I am marching because facts matter.
Jon Snow, Assistant Professor of Biological Sciences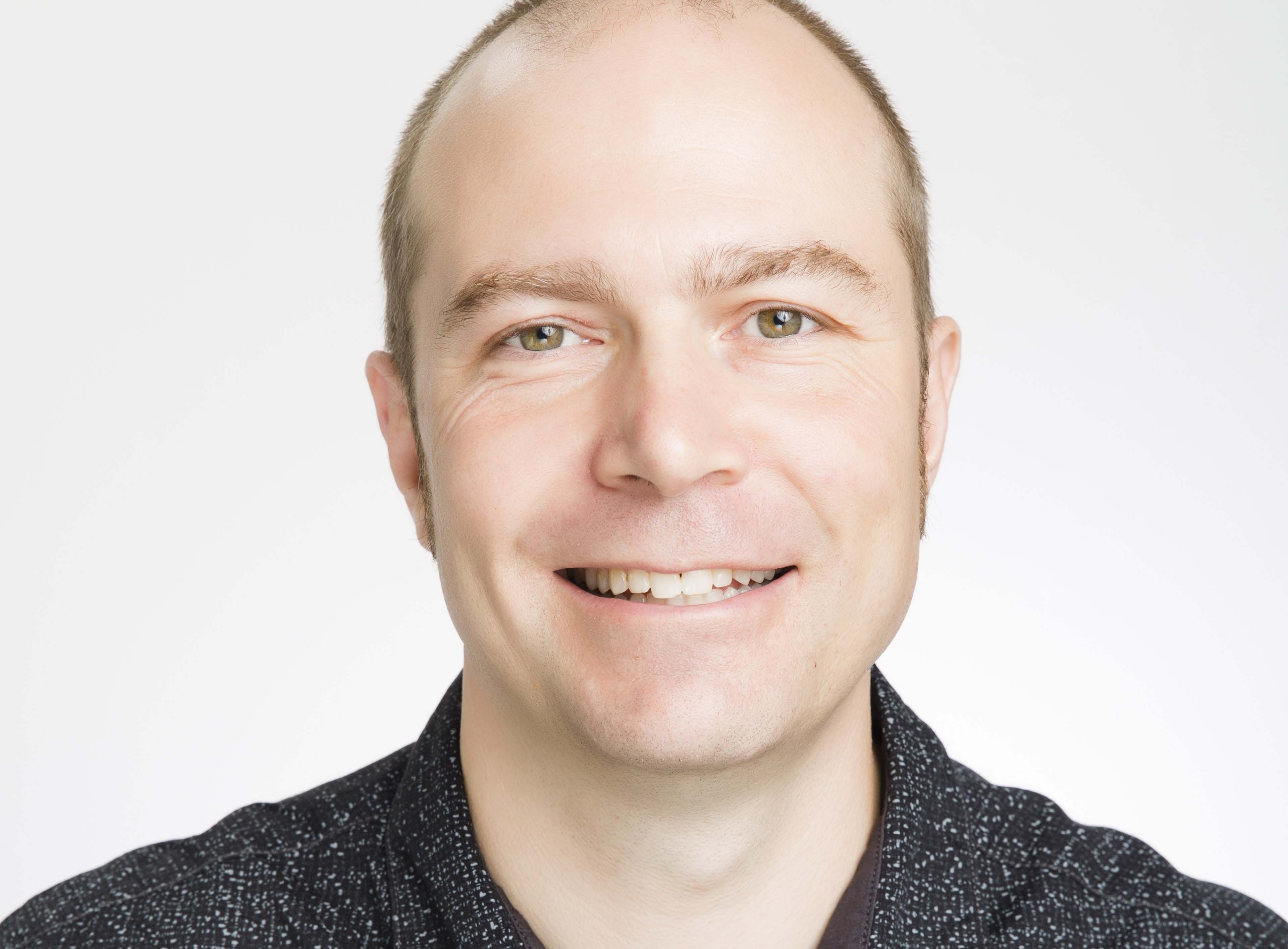 I think the march signifies a wonderful opportunity for the Barnard community to support, celebrate, and defend scientific inquiry, but also represents an important chance for us to champion academic freedom more broadly.
Ann Senghas, Professor of Psychology, Director, Language Acquisition and Development Laboratory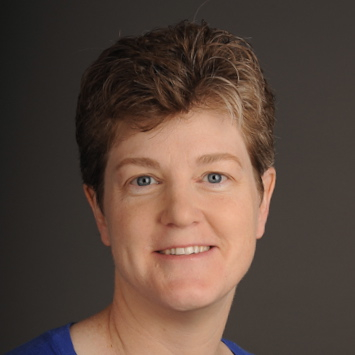 A community that is invested in science is a community that seeks to discover the truth about the workings of the world. Most of what what we know today we did not learn directly; we are indebted to generations of scientists who came before us, as  we benefit from the investments those people made today. We should continue that investment in the future, not least to ensure that there is one. 
One reason I marched was to show my daughter all the different kinds of people doing science, and how many people support it. Since most of what we know comes from people trying to figure out the answer to certain questions, it matters who gets to ask the questions. This was the point of the speech by Amber Martin, a deaf woman who was a post-doc at Barnard and is now a professor at Hunter. She said, "Inclusive science is better science!"
Leslie Raucher, Department of Environmental Science Program Manager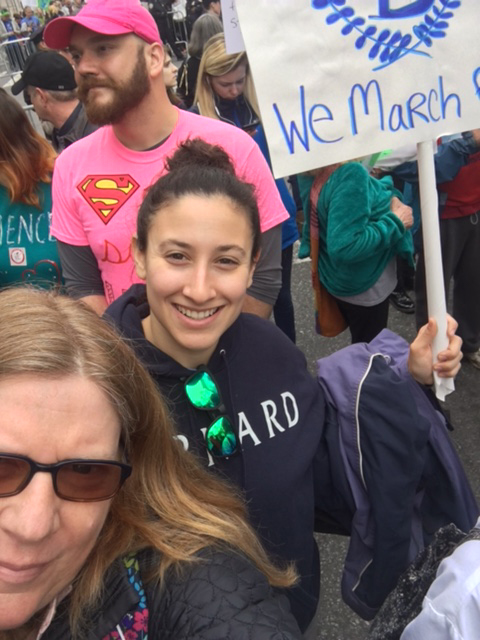 The Barnard education is not limited to within our gates. Today's march was part of learning about being a responsible citizen. It was also about ensuring that the sciences will always have a place at Barnard and that our students will have opportunities within their field of interest and be able to continue to contribute to society after graduation. It was incredible to to take part with a group of passionate students and dedicated professors.
Olivia Williamson '17, Environmental Science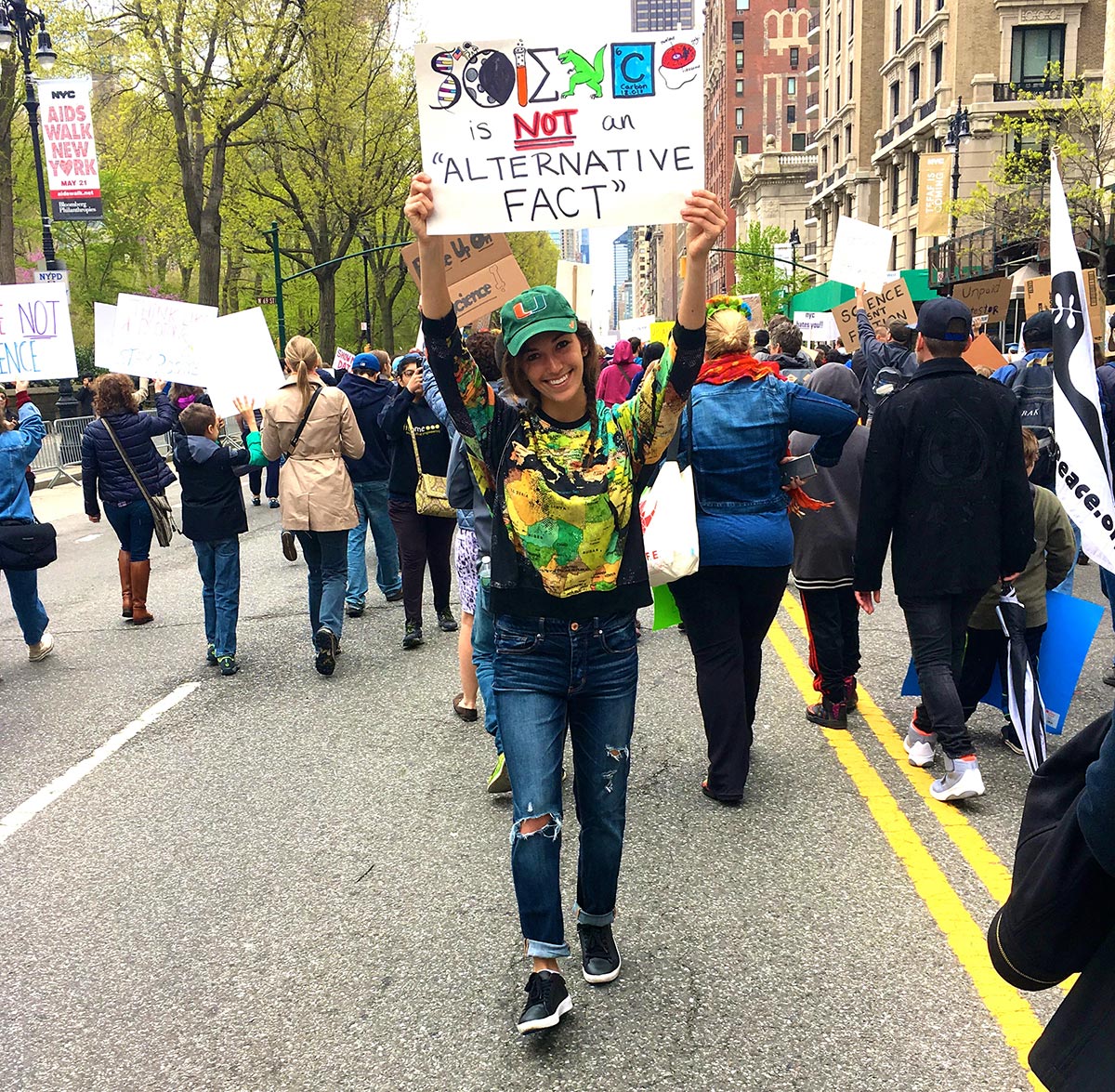 I marched because I refuse to let politics silence science and jeopardize the lives and well-being of millions of people around the world. We need this march so our elected officials know we will not stand by while they ignore the truth. Barnard is an exceptional institution with exceptional women who are making advances in all kinds of fields, including science, and we need to make our voices heard as scholars and people who care about these issues.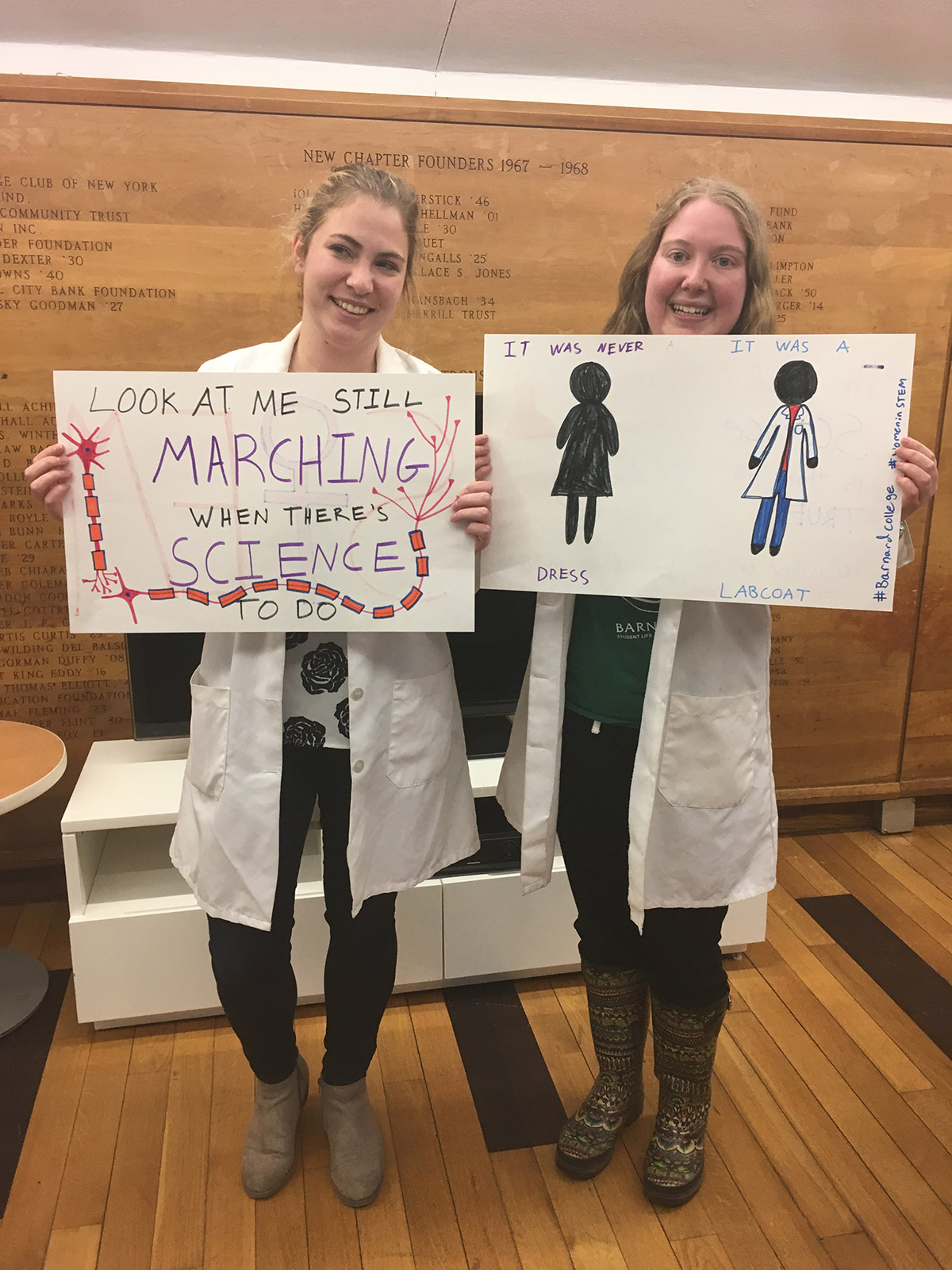 Shoshana Benjamin '17, Biology
I marched because I'm a woman in science, and I think it's really important for us to get out there and show the world and show the president that we're not going to be silenced. We're living in kind of a post-truth world, and it's really important that we talk about truth, knowledge, the importance of having facts and figures, and that you can't just make things up and get away with it. The statistic is that only 26 percent of science jobs are held by women [according to the United States Census Bureau, 2013], so it's really amazing for Barnard, where a bunch of our professors are female, and for me, to have all these wonderful female scientists to look up to and to able to say, hey, we're the next generation of female scientists.

Nicole Stein '17, Biology
I marched because I am a woman in science, and it's very important for our voices to be heard. This march is important because it raises awareness of science and how science impacts every aspect of life. Barnard is a very STEM-supportive school, which is surprising because it is a liberal arts college, and it's important to get the word out there that, yes, we're a women's college but we're here and our voices matter about science, as they do about all things.