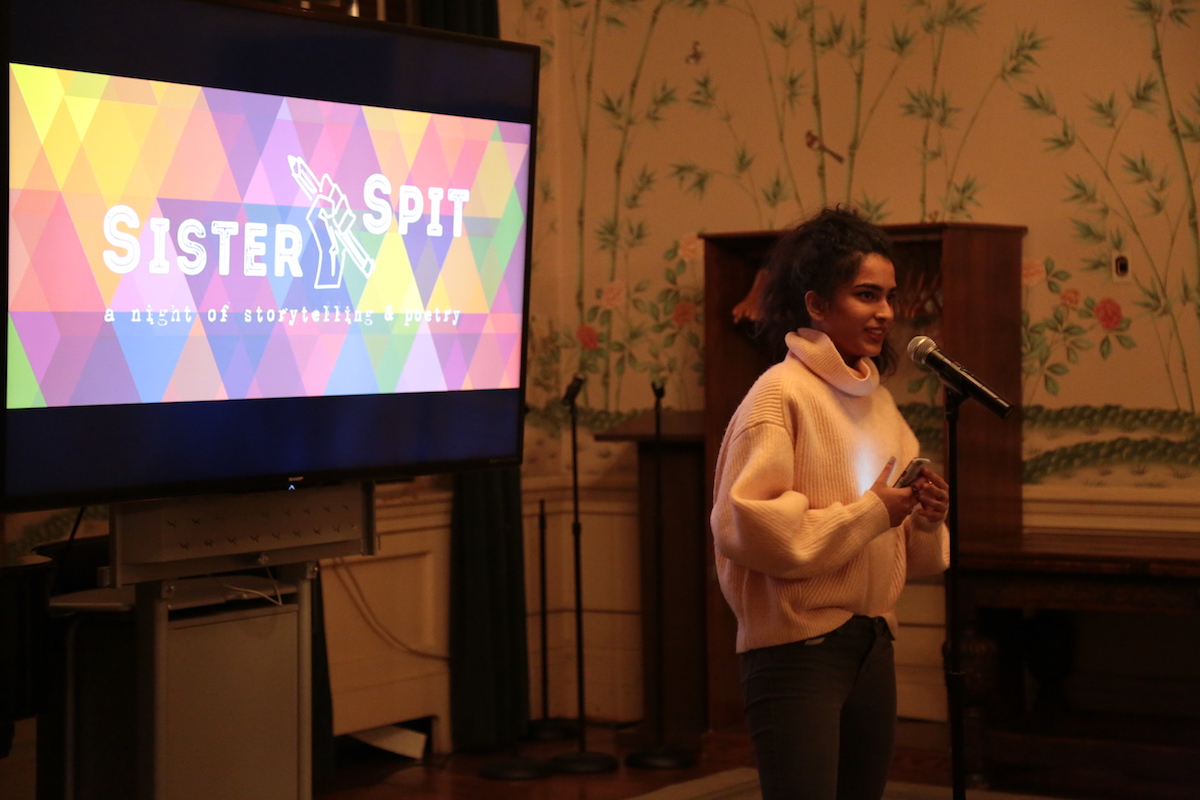 Barnard Student Life—which enhances the educational mission of the College by engaging students outside the classroom through programs, events, and leadership opportunities—is central to the College's diversity and inclusion initiatives. Putting into practice the principal goals of the Council on Diversity and Inclusion, Student Life provides a variety of social justice programming that supports diversity and inclusion not only for students, but also for faculty and staff. 
Diversity, according to the mission of the President's Task Force on Diversity and Inclusion, "encompasses structural and social differences that form the basis of inequality in our society, including race, ethnicity, gender, sexuality, socioeconomic class, disability, religion, citizenship status, and country of origin." The College is concerned with "how differences in power and possibilities align with social categories and identities, and how these differences distinguish individuals and groups in ways that privilege some and constrain others."
Offering programs that engage and also center students with non-dominant identities, Barnard Student Life "breathes life into the diversity and inclusion mission of the College," says Emy Cardoza, assistant dean for Student Life.
Programming in the spring semester was exceptionally substantive. To jumpstart 2018, the department honored MLK Legacy Week by hosting the third annual Sister Spit spoken-word performance. This event featured women and non-binary performers who delivered electrifying poems and narratives focused on resistance. They explored themes of violence, immigration, solidarity, and love, centering women of color and members of the LGBTQ community.
In February, the Student Government Association—under the auspices of Barnard Student Life—held a town hall on Barnard's identity as a women's college. Faculty, alumnae, and students discussed the history and role of women's colleges. They also explored the tensions experienced by many students of color and trans students as a result of a narrow conception of "womanhood" that has been defined historically by white, cisgender, heterosexual feminists.
Signature Student Life events this spring included the annual Bold Brilliant Beats concert, which celebrates the work of musicians of non-dominant identities. The three performers this year—Dai Burger, TT The Artist, and Rico Nasty—are black women musicians who express confident sexuality.
Throughout the spring semester, the department hosted community meetups for students, staff, and faculty of color and for those who identify as LGBTQ. A new program, Equity in Action, open to faculty, staff, and students, was begun to build skills and deepen knowledge around issues of social justice. And as always, the department sponsored orientation for new students; performances in the Glicker-Milstein Theatre; managed Barnard's mascot, Millie the Dancing Bear; sought out opportunities for student leadership development; provided support for student clubs and organizations; and provided discounted tickets to New York City events and free trips through the Urban NY lottery.
True to its mission, Student Life concluded the spring semester by recognizing students and student organizations dedicated to community service, embodying the values exemplified by Grace Lee Boggs '35. The Barnard Bold dinner reception honored those who contributed to the Barnard community by advancing social justice and strengthening student bonds.