Every year, outstanding Barnard students and alumnae earn scholarships, fellowships, and awards that reward their intellectual curiosity, commitment to public service, and academic success. Barnard College is thrilled to announce and congratulate the recipients for the 2018-2019 academic year.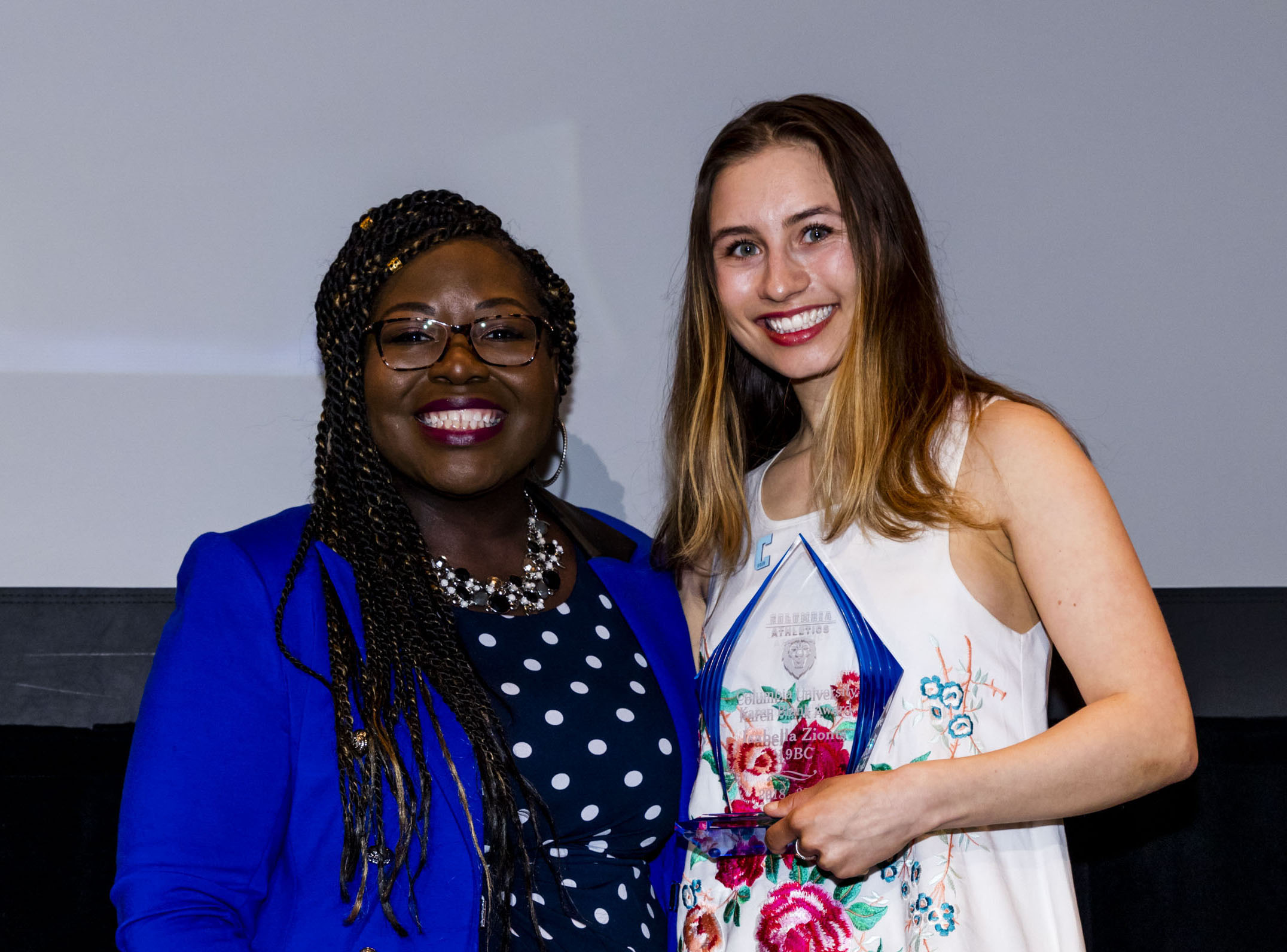 This award is given annually to a Barnard senior student-athlete who exemplifies the qualities of academic success, athletic achievement, strong sporting behavior, and commitment to the community. Bella Zionts, an anthropology major, is a coxswain on the Columbia Lightweight Rowing team and one of two crew members chosen to participate in the 2019 Under 23 Men's and Women's National Team Selection Camps this summer, making her the first woman ever to be selected to a men's camp in USRowing history. If chosen, the two Lions will represent the United States at the World Rowing Championships in Florida this summer. Read more about Bella in her student-athlete profile.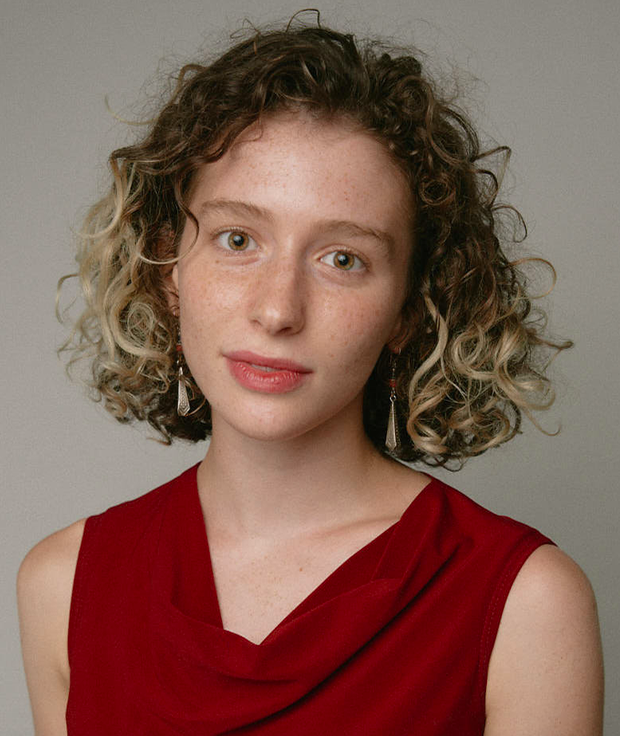 Since its inception in 1967, CASA has provided Arabic language training for more than 1,700 scholars. Fellows spend a year of intensive study at the American University in Cairo, Egypt, or the Qasid Arabic Institute in Amman, Jordan. Noa Gur-Arie, who double-majored in Russian and Middle Eastern Studies, currently interns at PEN America, where she works on freedom of expression cases in Eurasia and the Middle East, and has also served as a research intern at Human Rights Watch. Gur-Arie received a Critical Language Scholarship, through which she studied in Vladimir, Russia, during the 2016-17 academic year. The CASA Fellowship will help her continue working at the complex intersections of the Russian, Arabic, French, and English languages.
Each year, the U.S. Department of State provides funds for approximately 550 undergraduate and graduate students to spend eight to 10 weeks abroad, studying one of 14 languages considered critical to issues of national security and economic development. The program includes intensive language instruction and structured cultural enrichment experiences designed to promote rapid language gains, and scholars are expected to continue their language study beyond the scholarship and apply their critical language skills in their future careers.
Inem Richardson '20 | Portuguese – Florianopolis, Brazil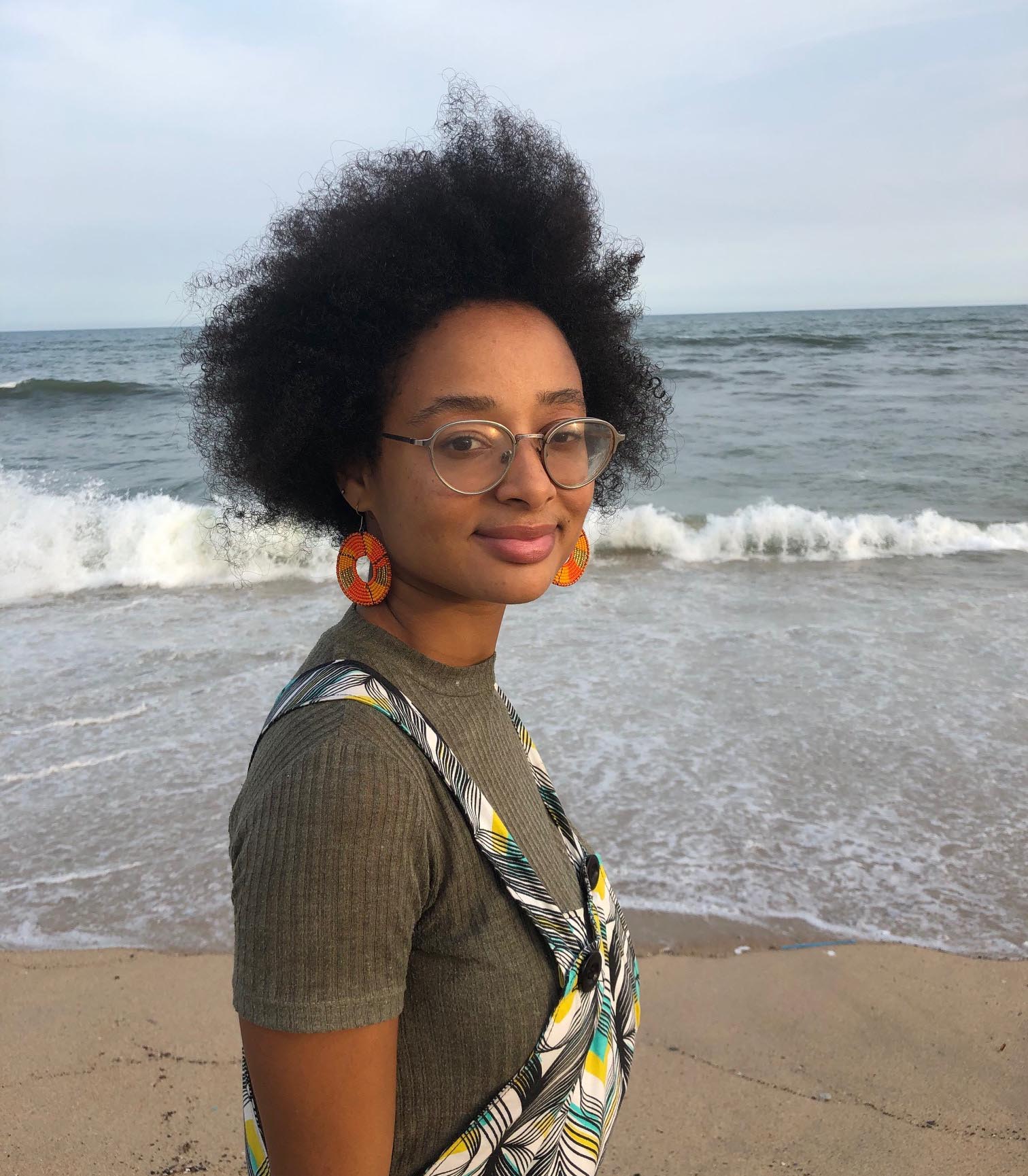 Inem Richardson, a Mellon Mays Undergraduate Fellow majoring in comparative literature and Africana Studies, has been spending her junior year abroad in Senegal and Ghana. Her research focuses on grassroots struggles against capitalism and imperialism in West Africa, specifically in the context of 1970s Guinea-Bissau and 1980s Burkina Faso. While Richardson's French language skills are already strong enough for her work on the former French colony of Burkina Faso, the Critical Language Scholarship program will help her develop the Portuguese language skills necessary for her work on Guinea-Bissau and will also enable her to engage deeply with issues pertaining to Lusophone (Portuguese-speaking) Africa and the African diaspora in Brazil.

Mira Gordon '21 | Japanese – Okayama City, Japan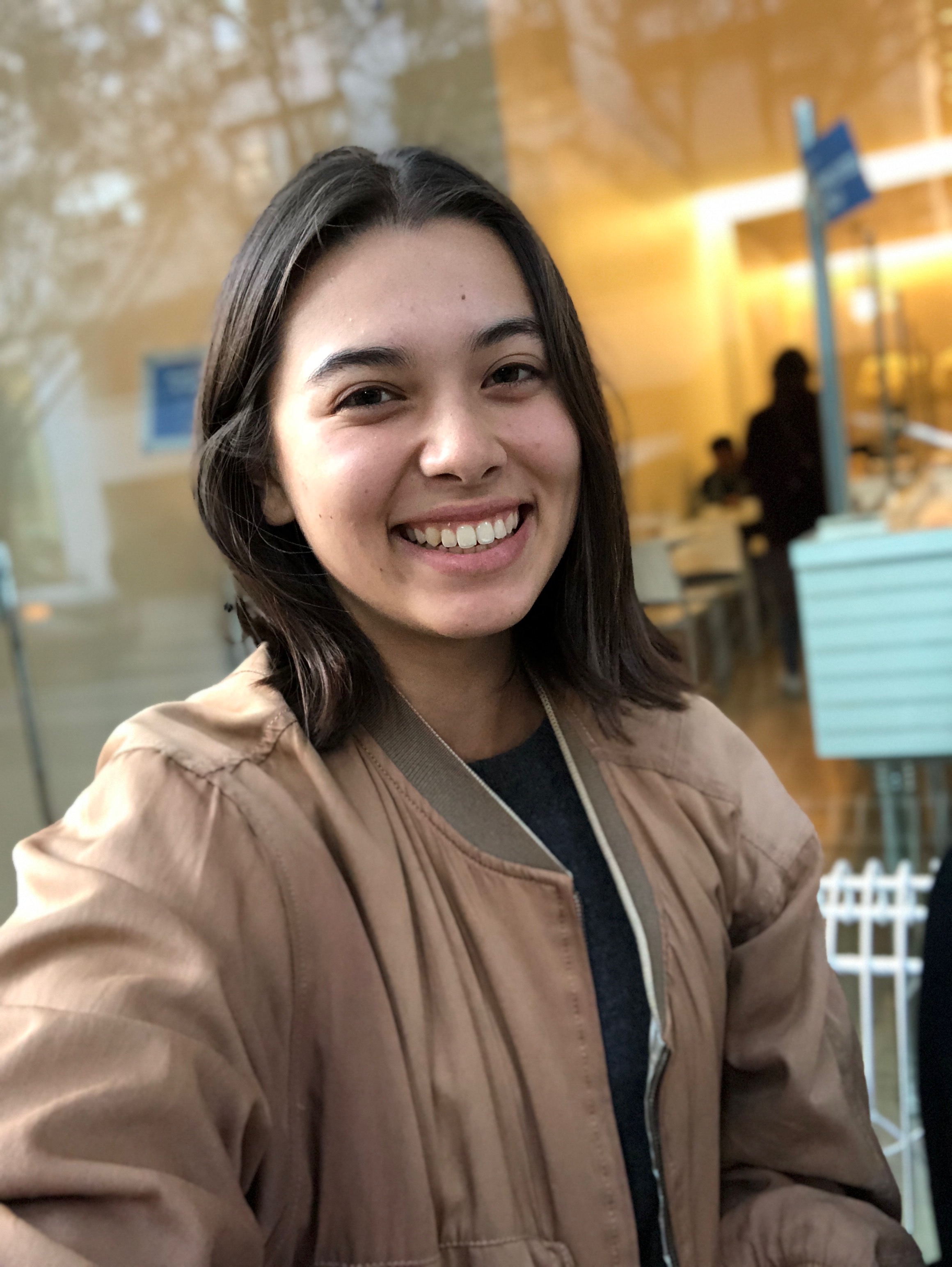 Mira Gordon is majoring in anthropology and minoring in East Asian Studies and serves as the secretary for the Columbia Japan Society. She plans to use her Japanese language skills to research Japanese women entering the workforce and hopes to eventually work for an organization that helps strengthen ties between the U.S. and Japan through avenues such as youth education, international conferences, and cultural exchange programs.

Ramisa Murshed '21 | Korean – Gwangju, South Korea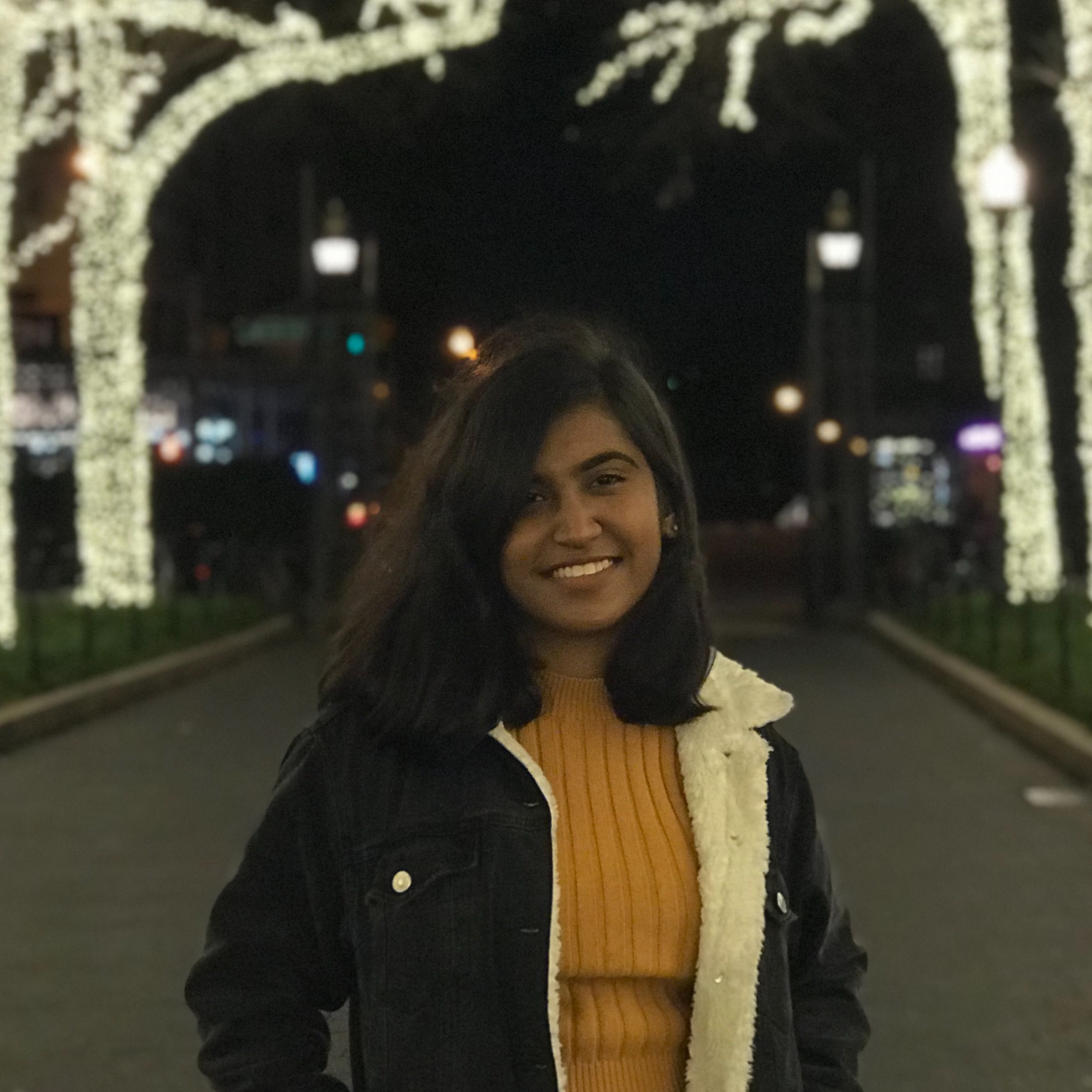 Ramisa Murshed is a computer science major minoring in Asian and Middle Eastern Cultures. She is also a D.J. for Barnard's radio station, WBAR, where on her show, Facing East, she plays music from Asian artists who have been influenced by Western culture. She plans to use the language skills she will acquire through the program to work with tech companies in South Korea to create technologies that help address global issues, particularly focusing on health care.
Davis Projects for Peace Grant | Natalia Figueredo '19, Emily Miller '19, and Samantha Ortega '22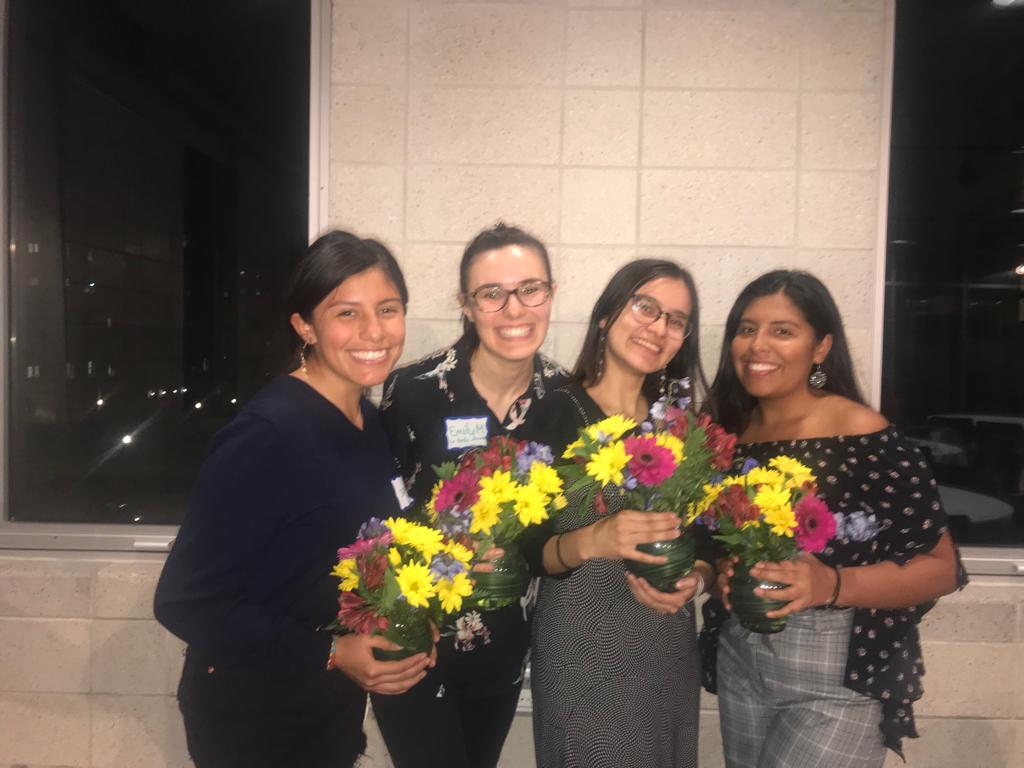 Davis grants support projects that will contribute to peace and a better world. Natalia Figueredo, Emily Miller, and Samantha Ortega (and the project's fourth member, Samantha Figueredo CC'22) have jointly developed a project that will take them to the rural community of Copacabana in the Bolivian Amazon. They will rehabilitate ancient indigenous farming practices of raised fields and canals, using Davis Project funding to buy seeds, compensate workers, and subsidize farming equipment. They will also facilitate several workshops on climate change adaptation and resiliency planning for the community.
Natalia Figueredo majored in environmental science and is presently serving as the summer team leader for the SIT Conservation and Biodiversity study abroad program in the Galápagos Islands. Emily Miller majored in political economics and minored in sociology. She wrote her senior economics thesis on sustainable agriculture in the Amazon rainforest and has interned at the International Executive Service Corps. Samantha Ortega majored in history and minored in Latin American studies. She interned at the Annunciation House El Paso, connecting recent immigrants to social services.
The Fulbright Scholarship Program is the U.S. government's flagship international exchange program, which supports recipients as they undertake teaching or research projects — or a combination of the two — and teach English while attending foreign colleges or universities. The program offers more than 500 awards each year in over 125 countries.
Alexandra Boubour '19 | Malawi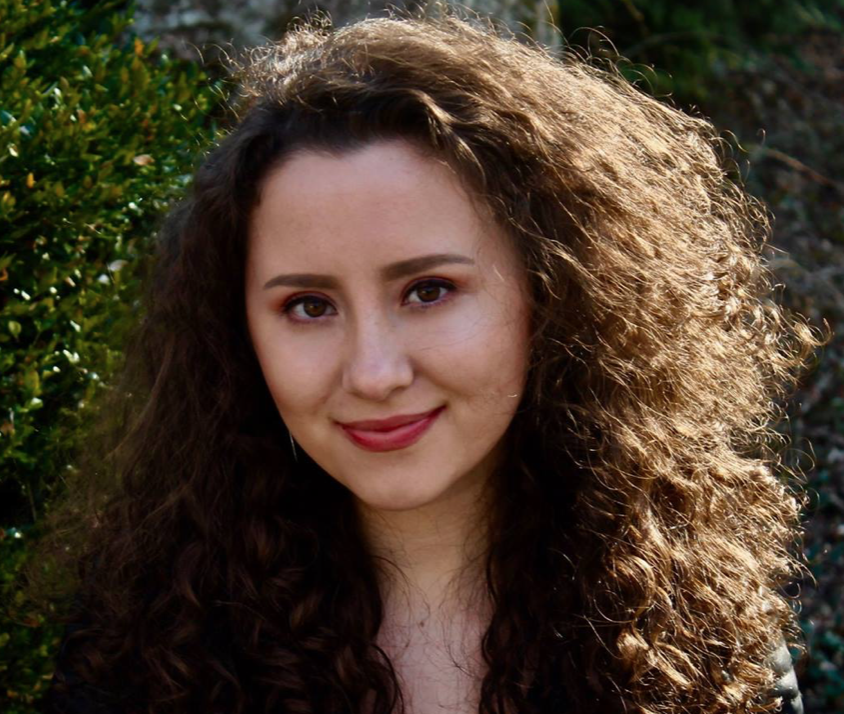 Alexandra Boubour, a neuroscience and behavior major, has already established herself in the scientific community, counting seven peer-reviewed journal articles, three presentations at international conferences, and six published research abstracts among her academic accomplishments. She also works in neuroinfectious disease research at Columbia University Irving Medical Center, which has included several months of collaboration with research and clinical teams in Malawi. While in Malawi, Boubour will research the impacts of pediatric febrile comas, which are often the result of malaria, as well as barriers to treatment and rehab needs faced by patients. She plans to pursue M.D. and M.P.H. programs toward a career that incorporates clinical research and education, and advances global health equity.
Eleanor Stern '19 | Bulgaria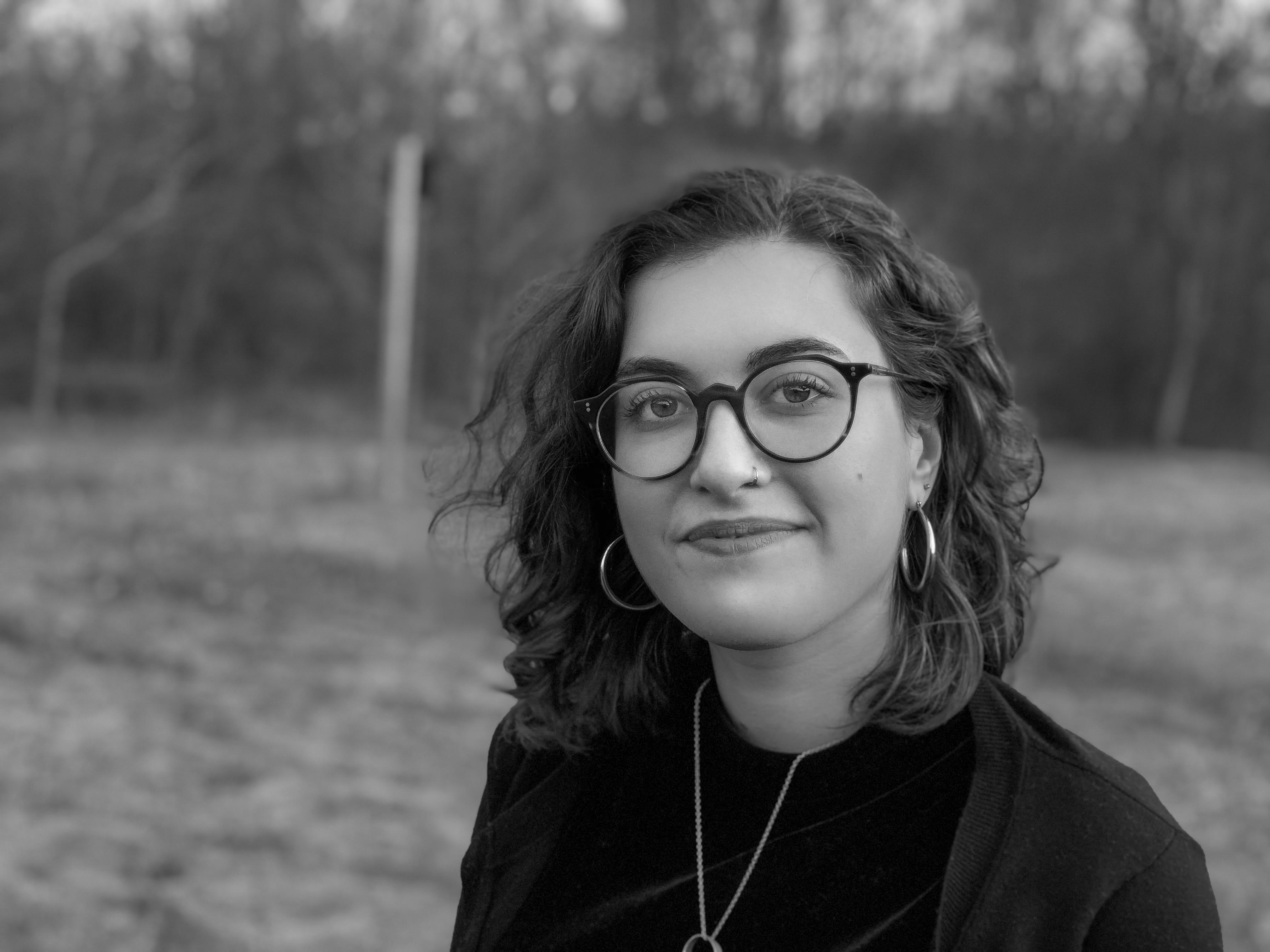 Eleanor Stern was an English major with a concentration in creative writing and has interned at literary magazines, including Epiphany and The London Magazine. In Bulgaria, she will teach English literature classes and help students develop their own writing skills.

Elizabeth Wiita '19 | Romania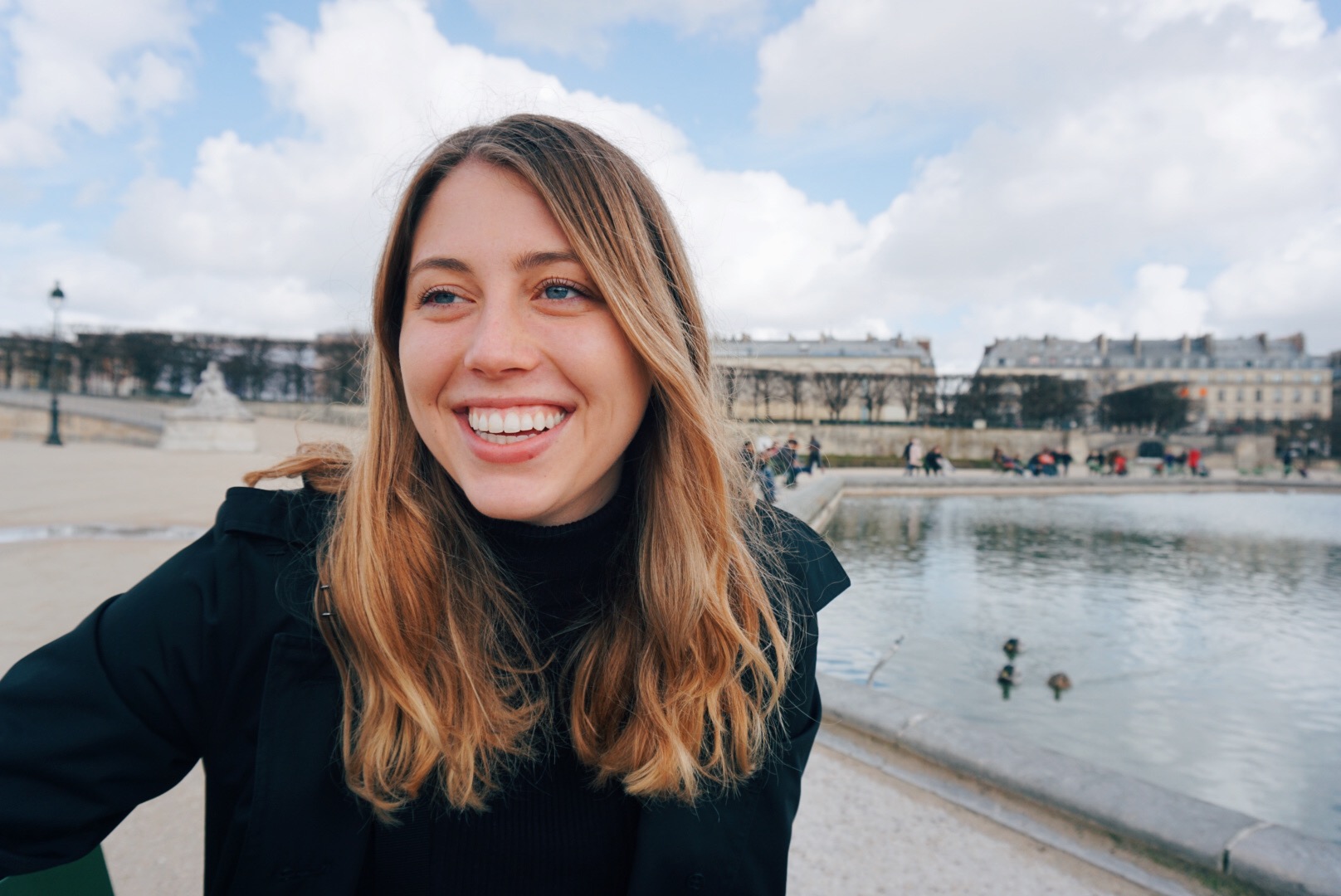 Elizabeth Wiita was a chemistry major who has presented her research at three annual meetings of the American Chemical Society and received the Barnard Chemistry award for excellence in research. This summer she will conduct research in Cambodia on the presence of arsenic in rice and drinking water, in preparation for her Fulbright. Wiita, who has taken several classes in Eastern European studies while at Barnard, will draw on her background in both science and the humanities to research renewable energy resources in Romania, working in a lab to synthesize and modify biofuels in the hope of creating a more sustainable form of renewable energy. She plans to continue her chemistry studies in the context of both environmental and biological applications by pursuing master's and doctoral degrees.
Anna Workman '19 | Taiwan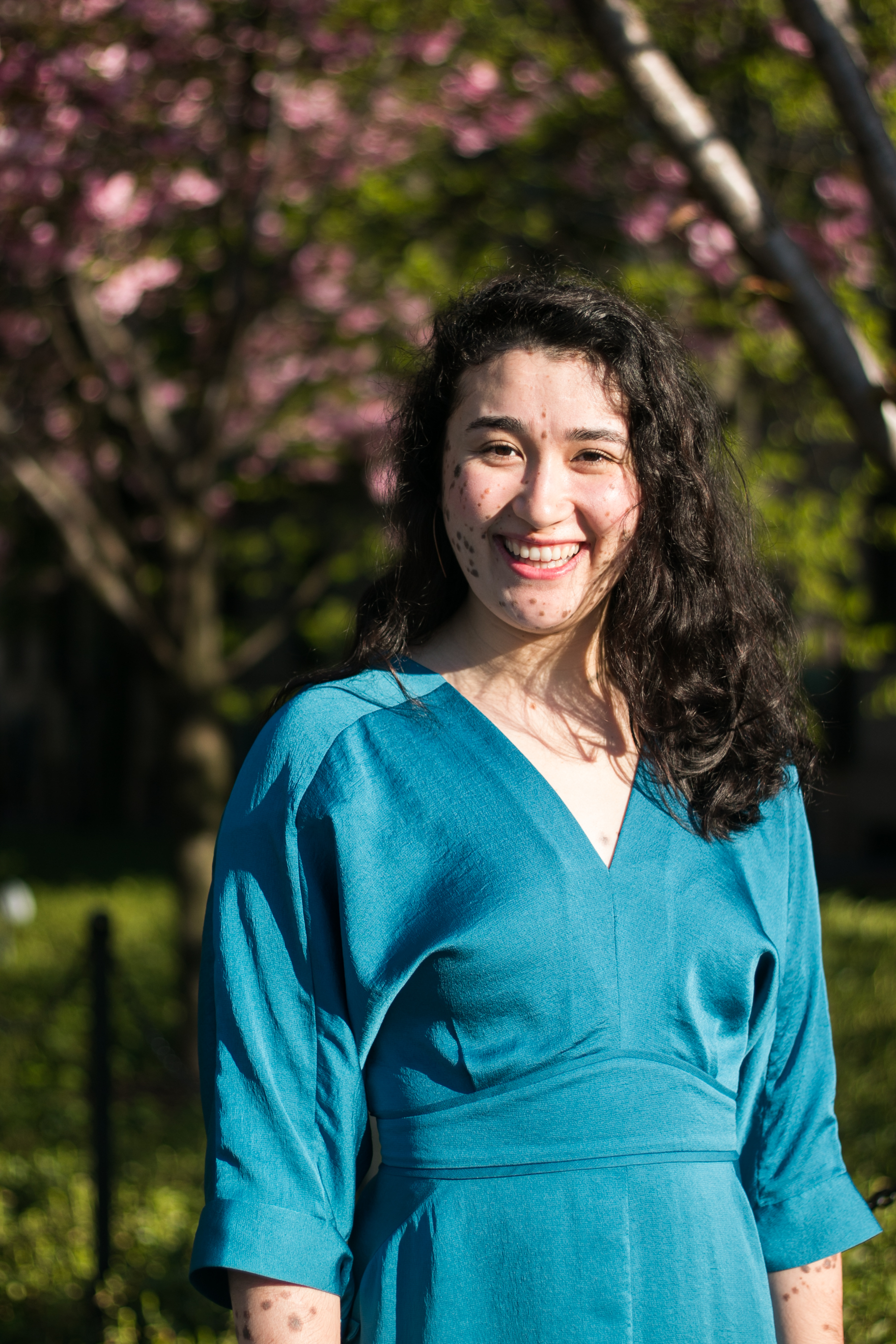 Anna Workman was a psychology major who has interned and taught at The Quad Manhattan — an education center for twice-exceptional students — as well as mentored children impacted by domestic violence through Columbia's Asian Youth Program. She has also served as a counselor at Camp Kesem for children whose parents have been affected by cancer. She plans to pursue a career as a pediatric clinical psychologist, and hopes that her Fulbright experience will deepen her understanding of how children learn.
The U.S. Department of State's Benjamin A. Gilman International Scholarship is a grant program that enables students of limited financial means to study or intern abroad, with the goal of increasing their knowledge of issues related to national security and economic competitiveness. Awards of up to $5,000 are given to approximately 1,200 students each year to defray the costs of their summer studies.
Deyanisse Monegro '20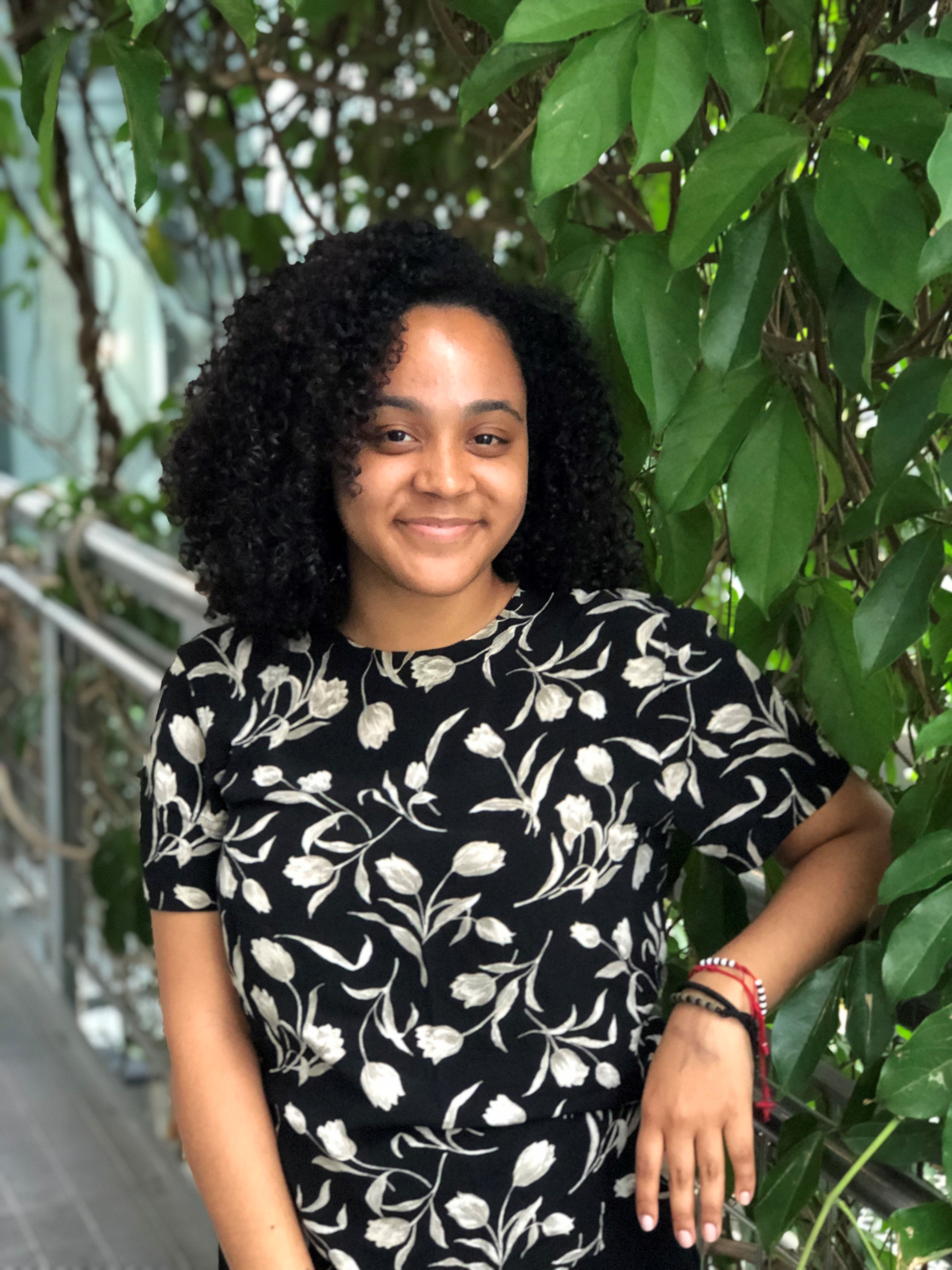 Deyanisse Monegro, who is majoring in urban studies and public health, is also a member of CU BuildOn, which aims to increase global literacy rates by building schools in underserved countries. Her Gilman Scholarship enabled her to take advantage of the IHP Health and Community program while studying abroad in Brazil, India, and South Africa. She says that the experience showed her the importance of community-based work, which empowers residents to design customized solutions to the problems they face. She plans to continue working in the public health field, specifically focusing on crisis relief and refugee health.

Mirthia Prince-Figuereo '20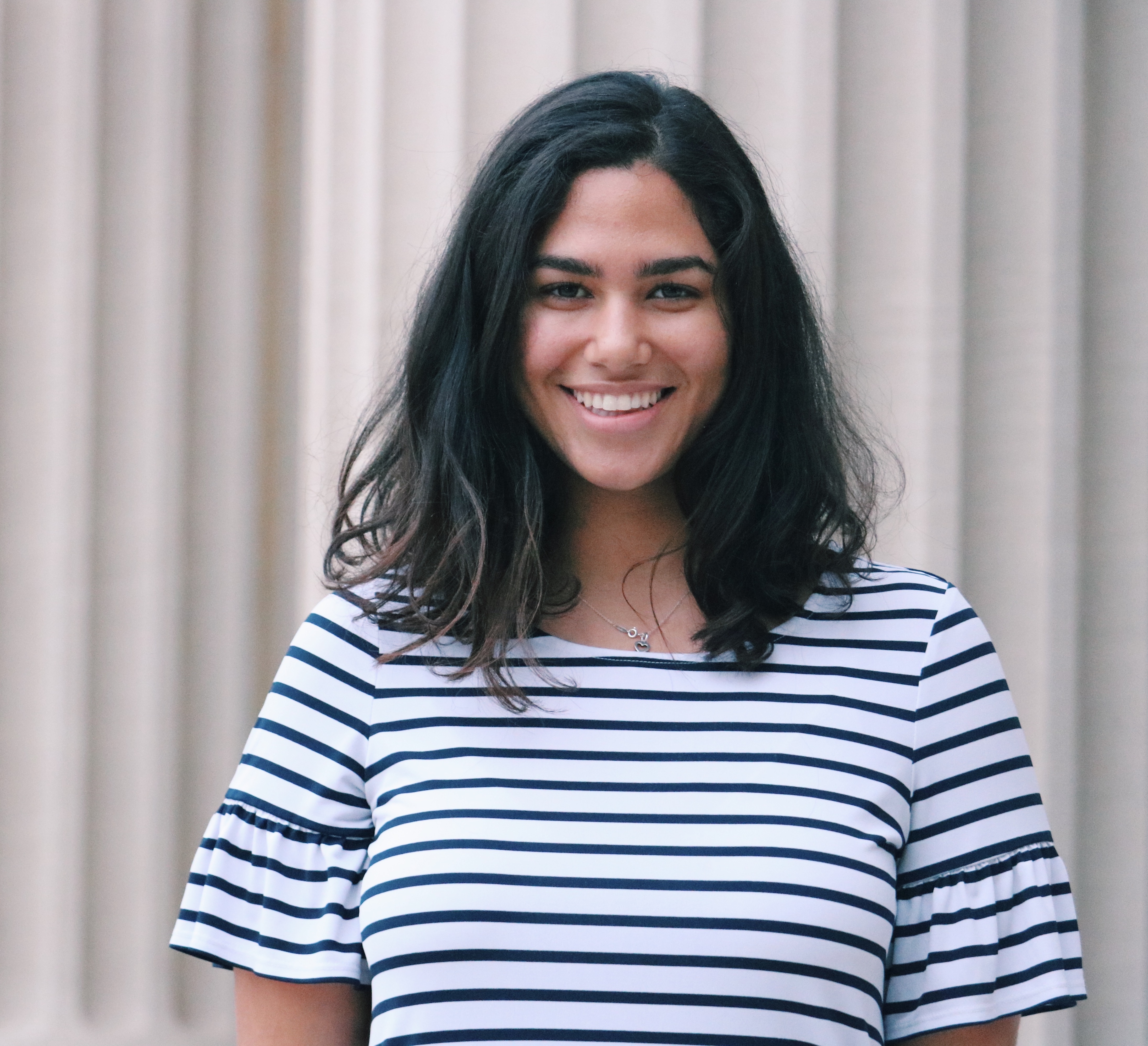 Mirthia Prince-Figuereo is an urban studies major (public health concentration) minoring in French. Thanks to the Gilman Scholarship program, she spent the spring 2019 semester studying in Aix-en-Provence, France, with the Wellesley-in-Aix program, taking classes at Aix-Marseille University and Sciences Po Aix. While most of her classes were not related to her major, she deepened her knowledge of French by taking classes designed for native speakers and staying with a "super" host family. She will continue her language skills through the Alliance Française chapter of her hometown in Nevada and by applying for a position as a teaching assistant in a French program.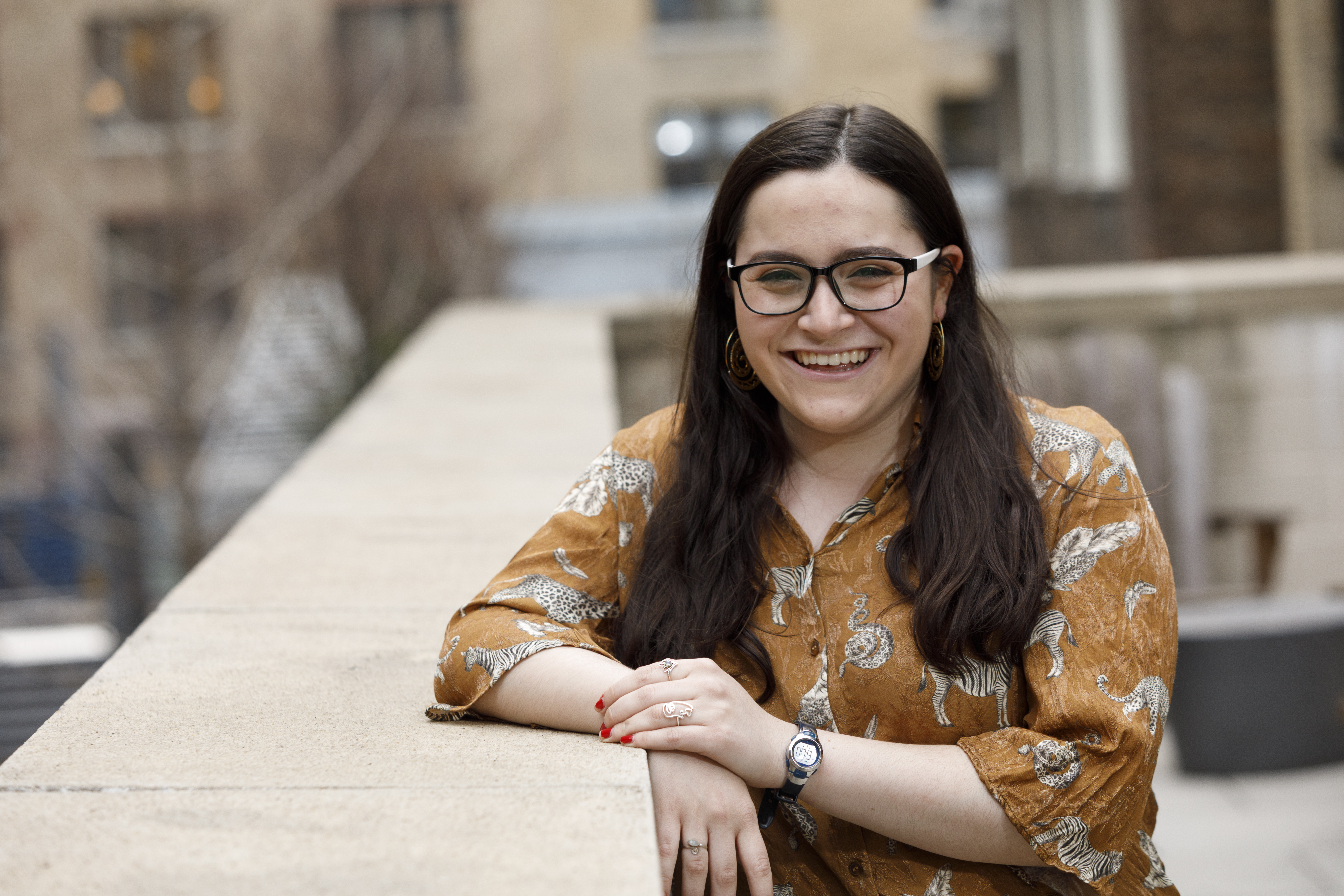 The Humanity in Action Fellowship brings together international groups of university students and recent graduates to explore national histories of discrimination and resistance, as well as issues affecting different minority groups today. Fellows participate in intensive four-week educational programs located in cities across Europe and the United States, attending lectures with thought leaders, and going on site visits to government agencies and cultural institutions. They return home, ready to design and implement action plans for their own communities. Rose Reiken, a sociology major and urban teaching minor working toward her teacher's certification in secondary history, is also a Peer Academic Leader in the Dean's Office, where she mentors first-generation and low-income students; she also serves as the director of pedagogy for Meet Me at the Museum, a campus club that offers tours of the Metropolitan Museum of Art and other museums to New York City students lacking access to arts education. Reiken will travel to Berlin, Germany, for her fellowship, exploring humans rights challenges, societal pluralism, and modern activism within Germany.
The NSF Graduate Research Fellowship Program is the United States' oldest fellowship program that supports graduate students in STEM fields. The application process is highly competitive — this year only 2,000 students were selected from a pool of more than 12,000 — and the program boasts 42 Nobel Prize winners and other luminaries among its alumni.
Nadia Naomi Mbonde '17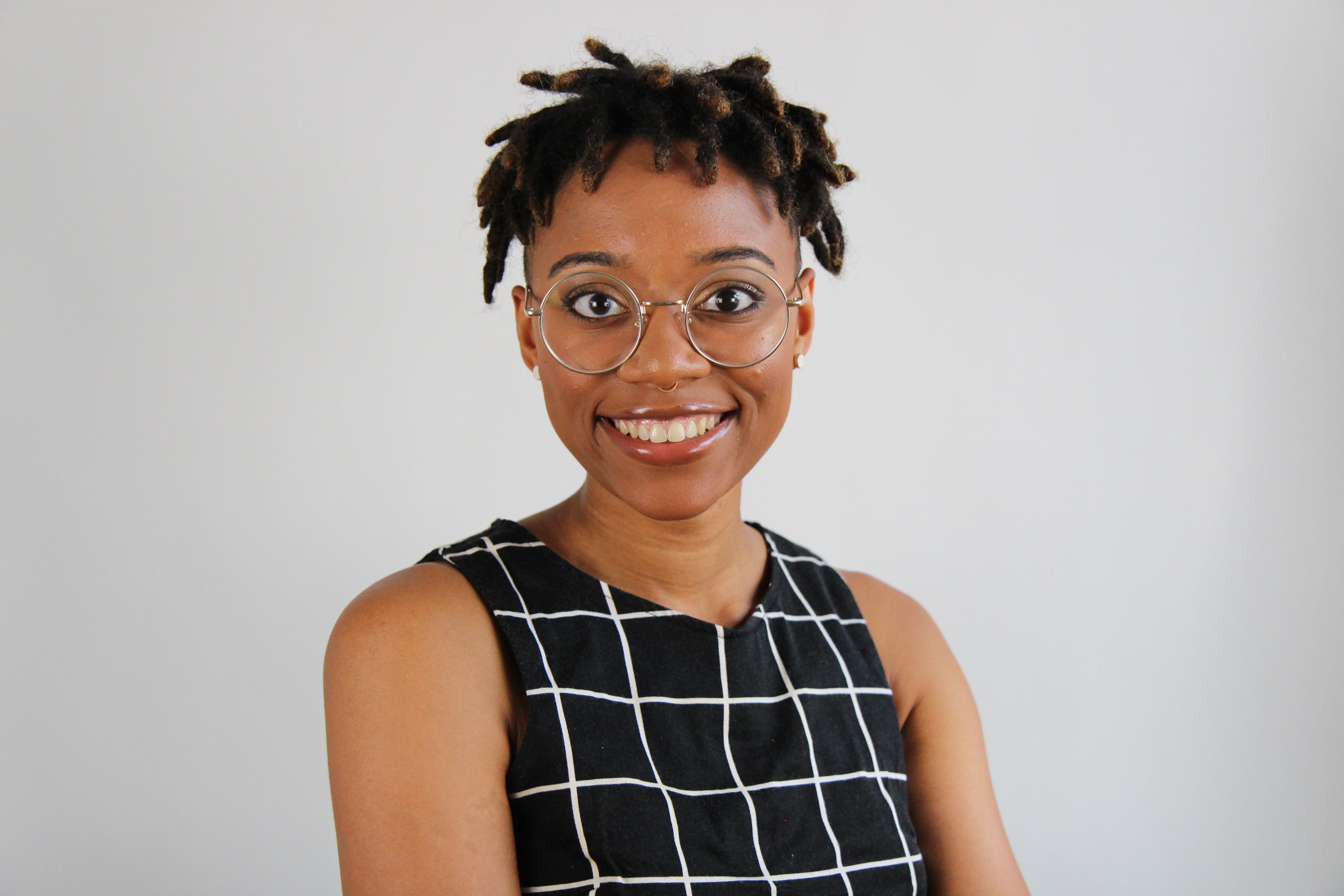 Nadia Mbonde majored in Africana Studies and minored in dance and will soon begin a Ph.D. program in anthropology at New York University, focusing on culture and media. She has worked as a birth and postpartum doula, group fitness instructor and personal trainer, photographer, filmmaker, ancestry scholar, and performance artist. As New York faces a maternal mortality public-health crisis, particularly in cases of black mothers, Mbonde plans to use her degrees and experience as a doula-ethnographer, helping Governor Andrew Cuomo with his pilot program to better incorporate doula services into the medical system.
Rachel Dongsun Kim '15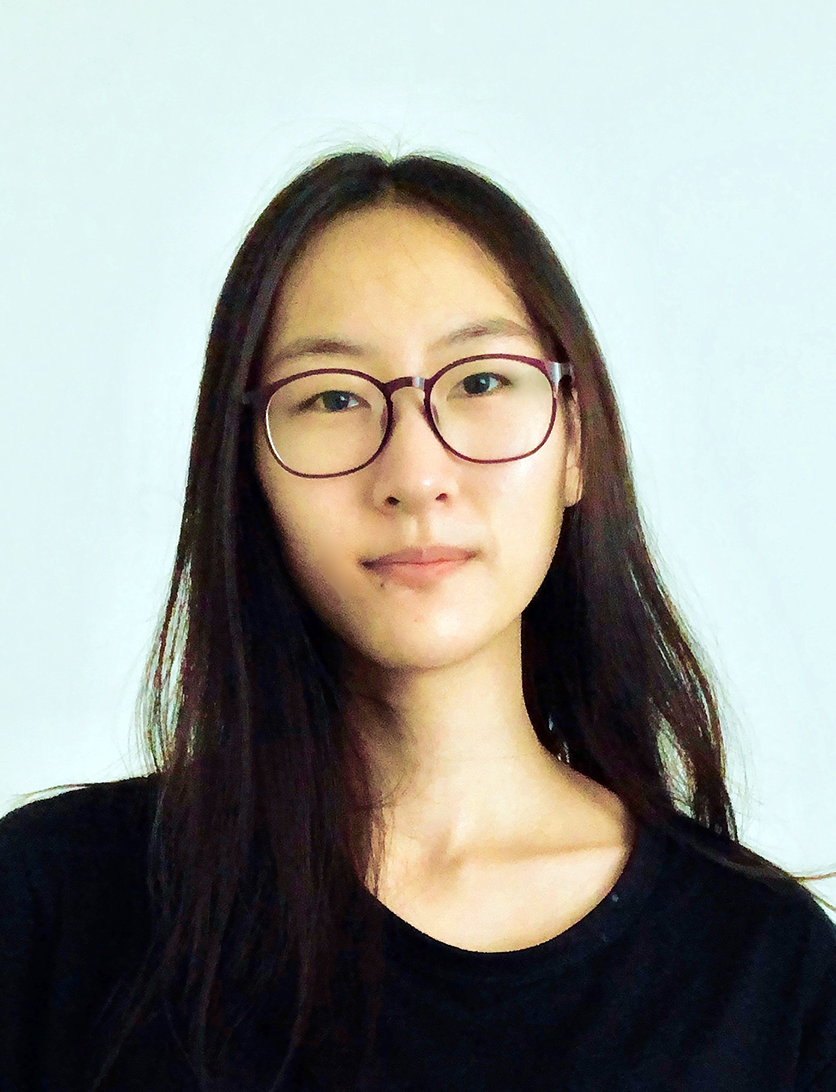 Rachel Kim was a neuroscience and behavior major who worked in the lab of Helene L. and Mark N. Kaplan Professor of Natural & Physical Sciences Rae Silver, helping to investigate methamphetamine-entrained circadian rhythms. After graduating, her job in a lab at the Rockefeller University enabled her to study neuron degeneration in patients diagnosed with ALS. She is now a second-year Ph.D. student at NYU Langone Health's Neuroscience Institute, studying the role of astrocytes in the central nervous system following acute trauma such as strokes or spinal cord injuries.

Olivia Goldman '14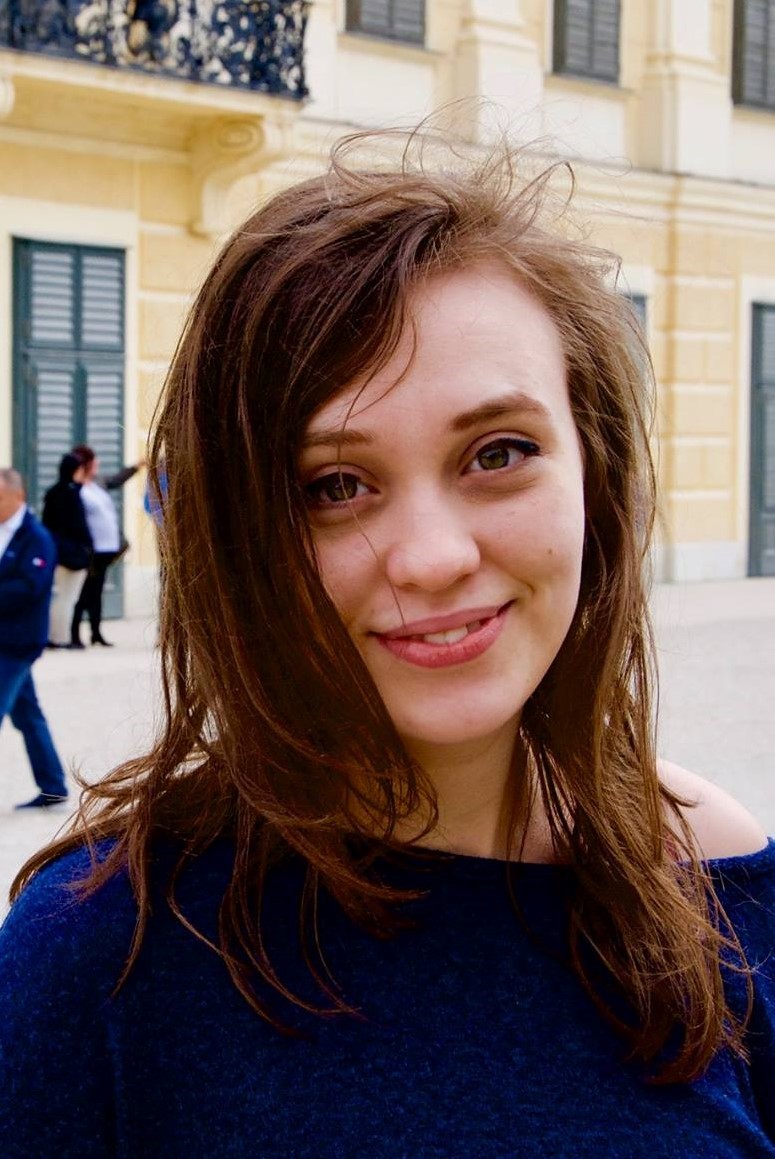 Olivia Goldman, who also majored in neuroscience and behavior at Barnard, is the co-founder and co-STEM initiative director for Científico Latino, a website that features underrepresented voices in STEM and connects college and graduate students with informational resources for graduate programs and careers. She is currently attending graduate school at The Rockefeller University, where she studies mosquito neurobiology with a focus on developing safer and more effective insect repellents.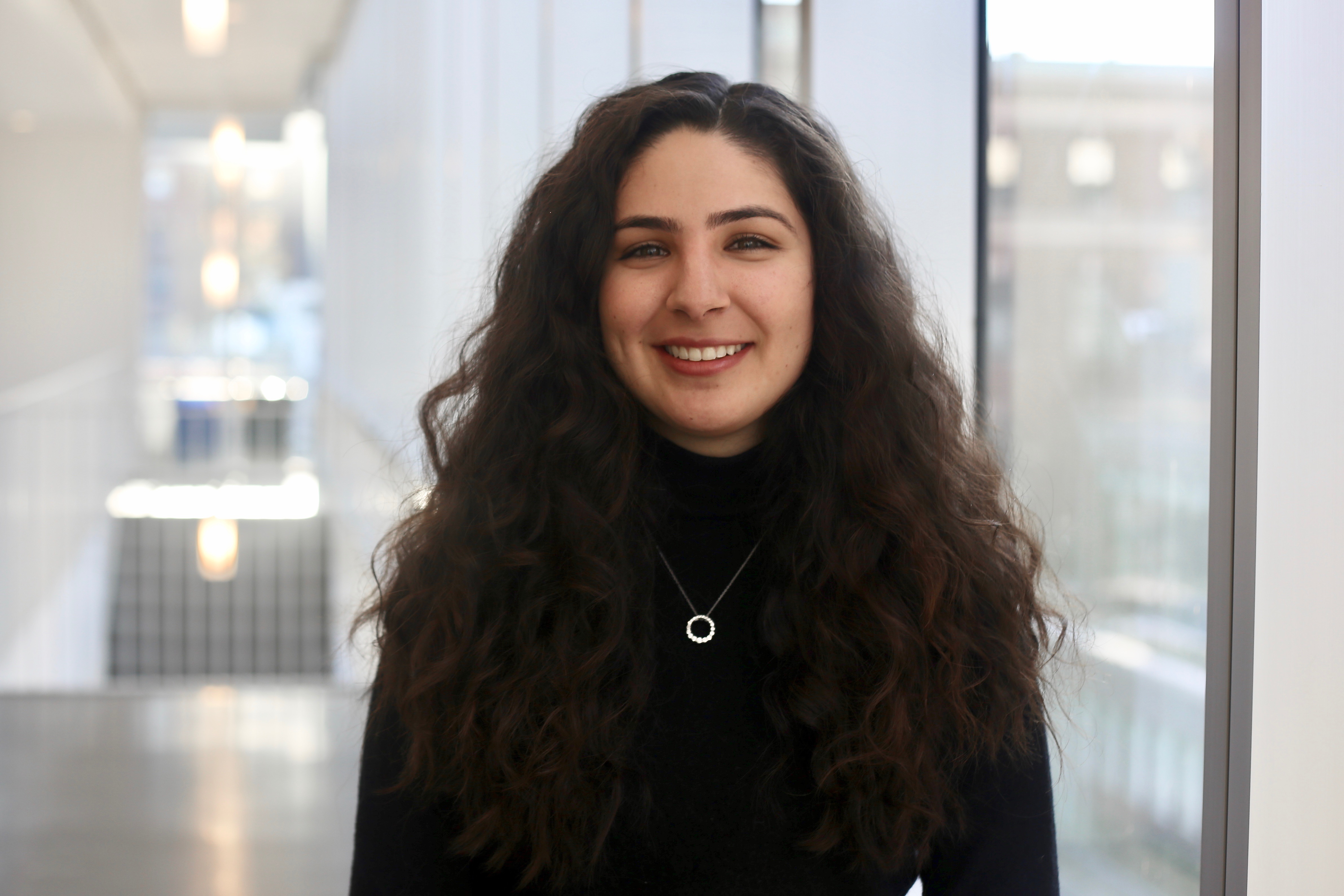 Pickering Fellowships are funded by the U.S. Department of State to prepare recent graduates for careers in the Foreign Service. The program supports two-year graduate programs and provides summer internships as well as mentoring from Foreign Service Officers; upon completing graduate studies, Pickering Fellows commit to a minimum five-year service commitment with the Foreign Service. Lucia Solorzano, who majored in political economics and minored in Spanish and Latin American Cultures, is one of only three Barnard graduates to have ever received a Pickering Fellowship. She is currently a Public Partnerships Officer for Asia and Latin America at UNICEF, and will enroll in the Master of International Affairs program at the Columbia University School of International and Public Affairs (SIPA) in the fall, concentrating in economic and political development and specializing in gender and public policy. She hopes to become a Foreign Service Officer in Latin America and one day help promote women's rights and empowerment in the Office of Global Women's Issues.
Since its founding in 1898, Princeton in Asia has matched college graduates with partner organizations across Asia for yearlong service placements that benefit local and global communities.
Jordan Borgman '13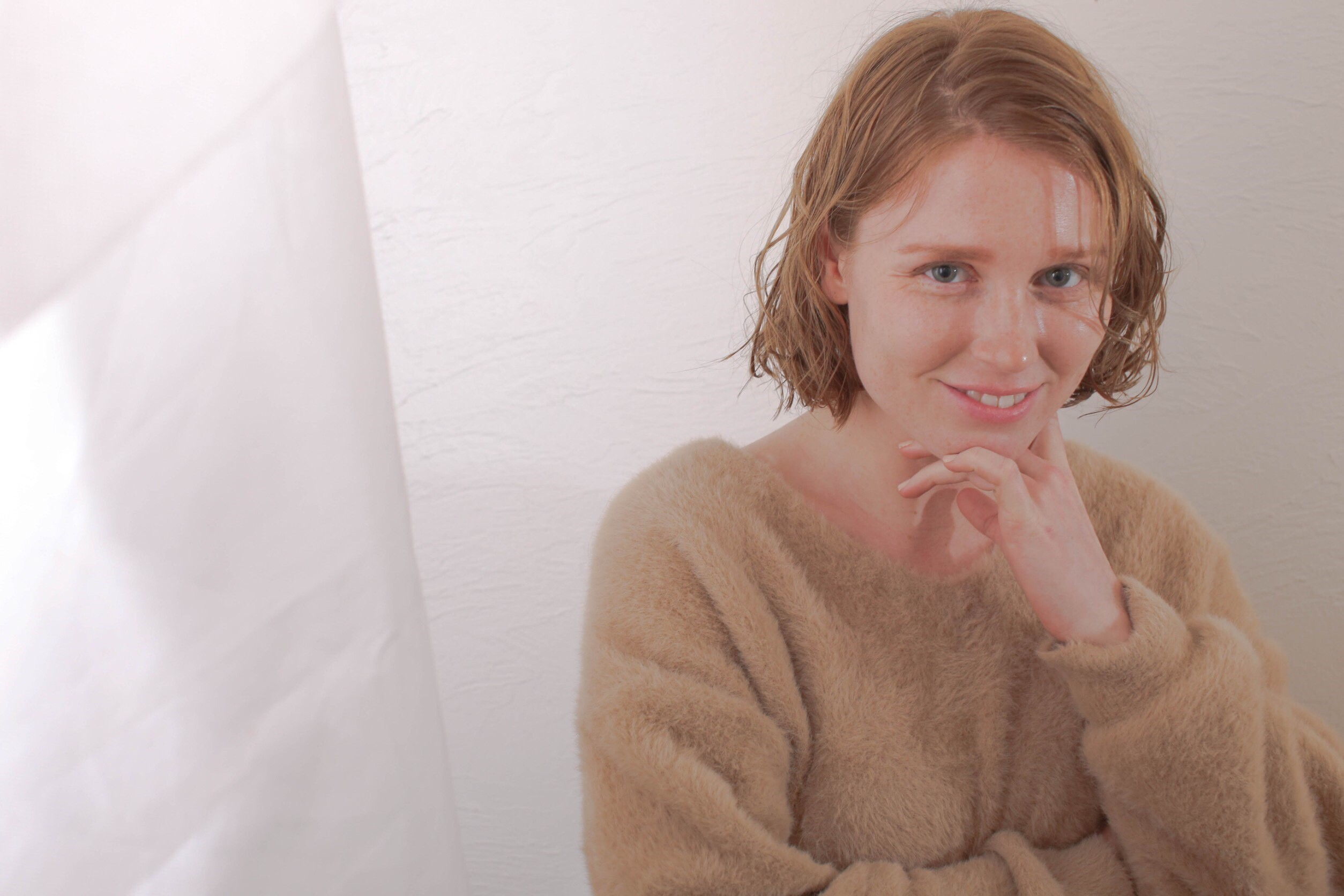 Jordan Borgman graduated with a degree in comparative literature and earned a master's in global and imperial history from the University of Oxford in 2015. Since  high school, when an exchange program to Nagasaki, Japan, awakened her interest in how populations cope in the aftermath of trauma, she deepened her knowledge of postcolonialism and systemic violence by living in four countries and learning six languages. Her Princeton in Asia placement will take her to Díli, Timor-Leste — a Southeast Asian country that has endured occupation and genocide by the Portuguese and Indonesians, and is the poorest nation in the Southern Hemisphere — where she will examine concepts of justice in postconflict contexts in which traditional methods of justice are impossible or undesirable.
Kelsey Smith '19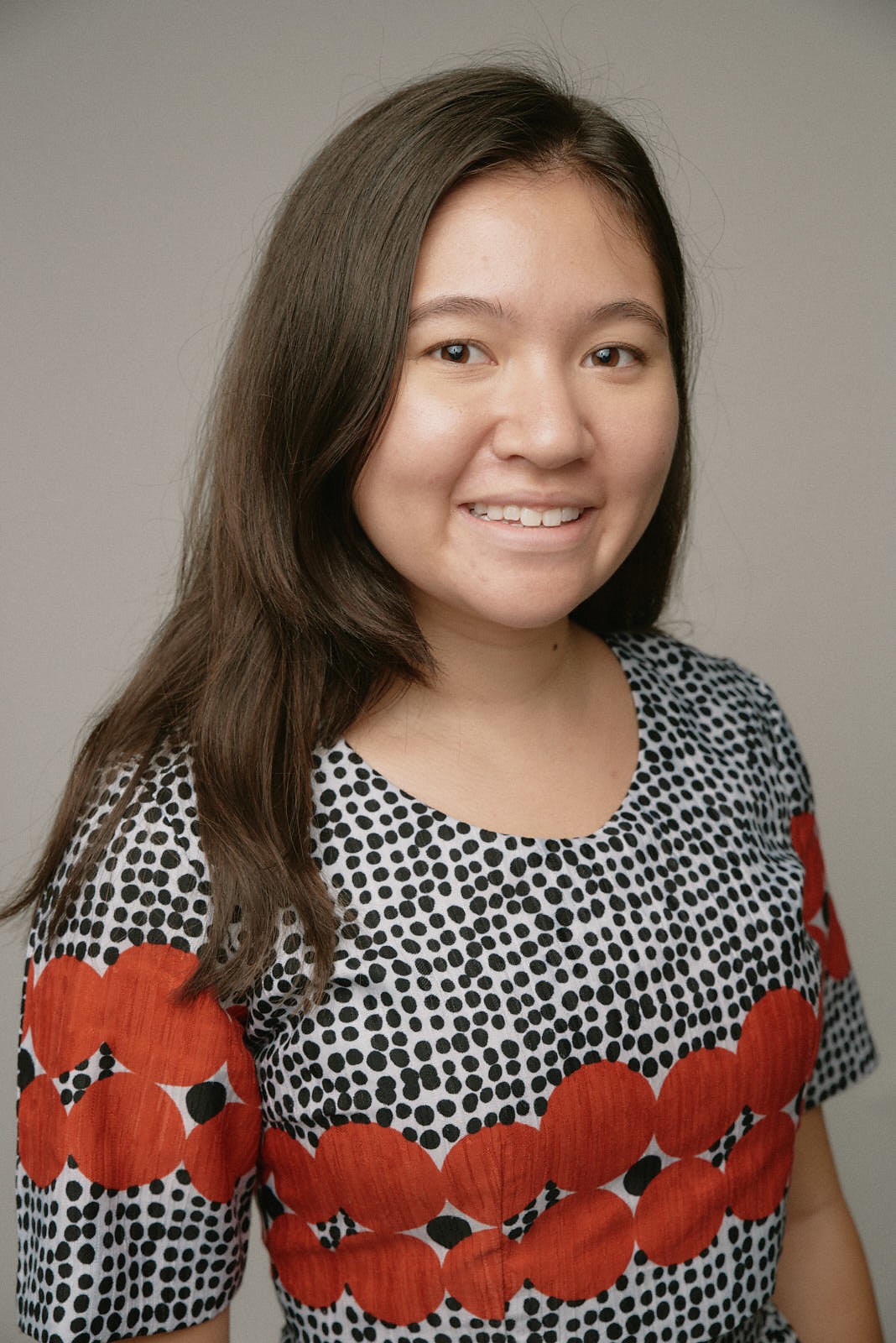 Kelsey Smith is an Athena Scholar who double-majored in political science and Francophone studies. She has interned in the U.S. Senate as a Williams Fellow for Women in Politics, serving under Senator Jeanne Shaheen of New Hampshire, and received a Guggenheim Fellowship in 2016 for her work on criminal justice reform. After graduating, she will work at the National Democratic Institute on policy research, political party training, and helping democratic efforts in Myanmar as the country prepares for its second-ever national election in 2020. Through the Princeton in Asia program, Smith hopes to prepare for a career in public office, crafting American foreign and domestic policy that is inclusive, adaptive, and globally collaborative.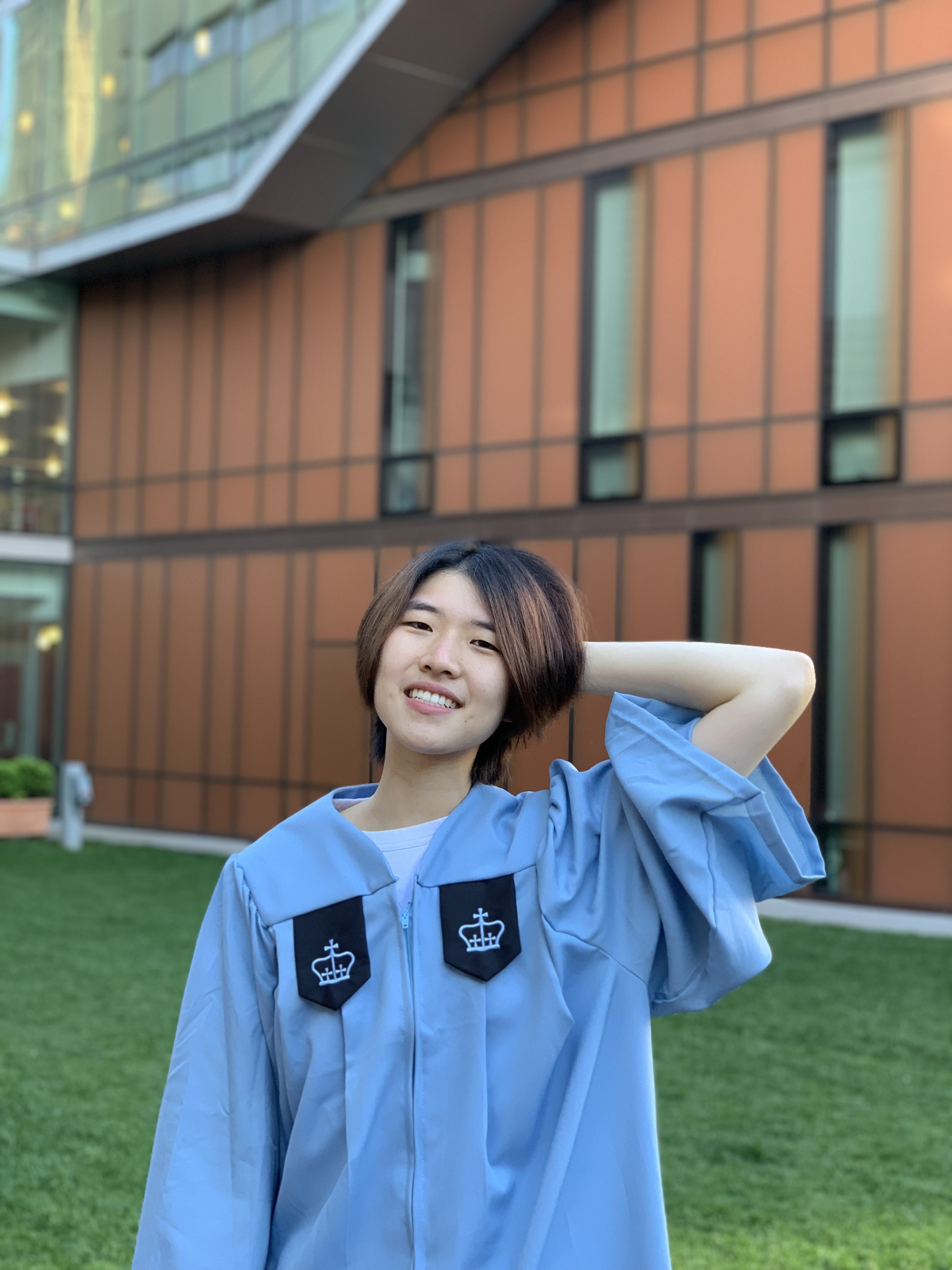 The Schwarzman Scholars program began in 2016 to help young leaders develop their understanding of China's place in modern geopolitics through a one-year master's degree in global affairs at Tsinghua University in Beijing. Davya Zeng, an economics and mathematics major who also studied film, interning as both an analyst at a financial company and as a casting director. She hopes to use her scholarship to make a positive social impact through cinema, which she describes as "the best language [through which] different cultures can communicate."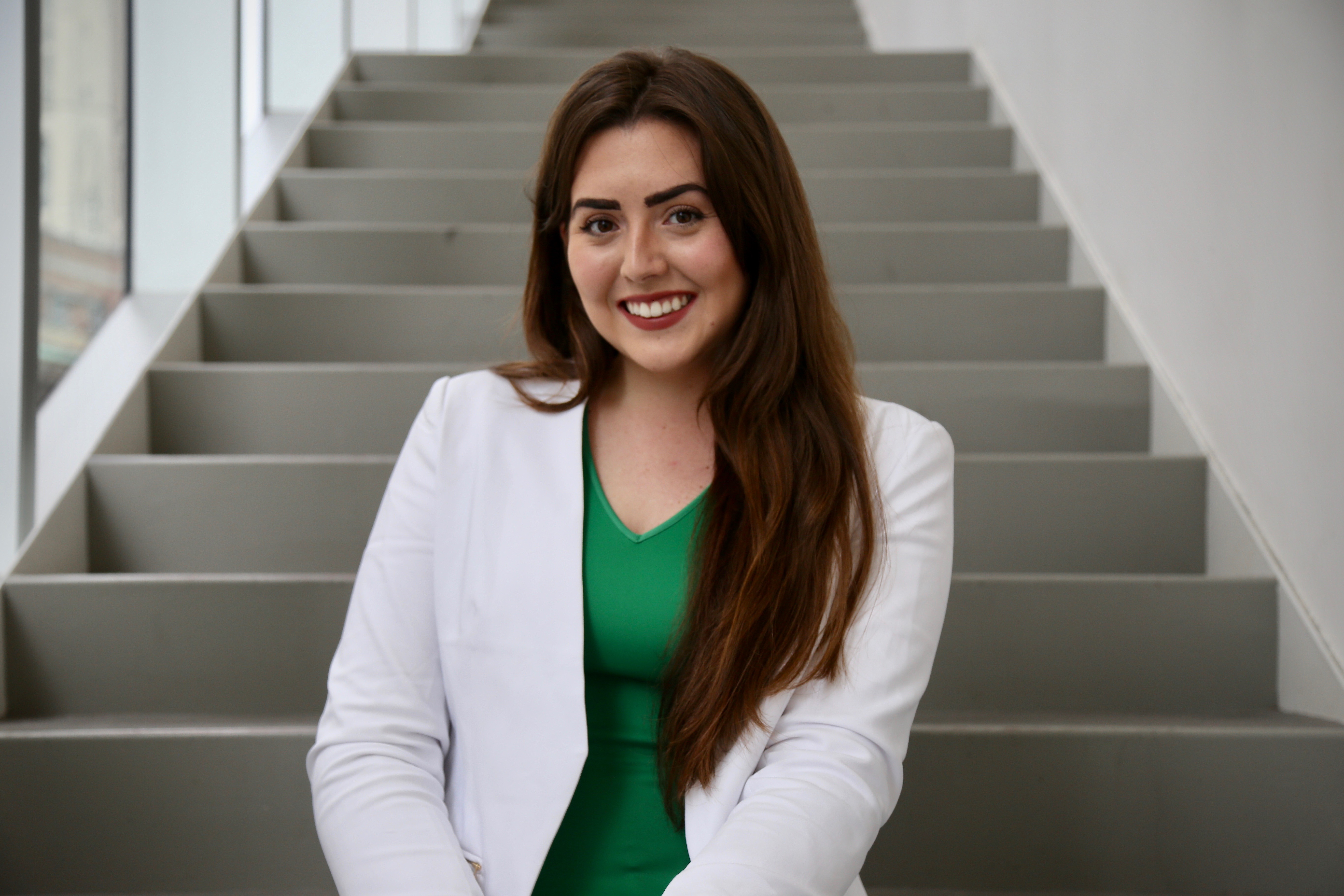 The Udall Foundation awards scholarships of up to $7,000 to college sophomores and juniors in recognition of their leadership, public service, and commitment to issues related to Native American nations or to the environment. Nicki Franks, a junior majoring in environmental science and political science, has spent much of her college career involved in environmental justice issues: she is a member of Barnard Divest for Climate Justice and the Sustainable Initiatives Consulting Board on campus, and works off-campus in the Environmental Policy and Advocacy office at WE ACT, a West Harlem nonprofit. After graduating next spring, Franks plans to return home to America's industrial Rust Belt to pursue a dual degree in law and natural resources, which she will use to advocate for environmental justice in Appalachia.