Barnard's New Student Orientation Program (NSOP) kicks off every incoming first-year and transfer student's introduction to the College (August 25-26, 2019) with a unique welcoming program. New students learn about all the important resources available to help with their transition into Barnard, including who to speak to about the NSOP process and support systems on campus. 
For insightful advice on how to have a smooth move-in, NSOP committee chair Maddie Miley '20 shares her best moving tips: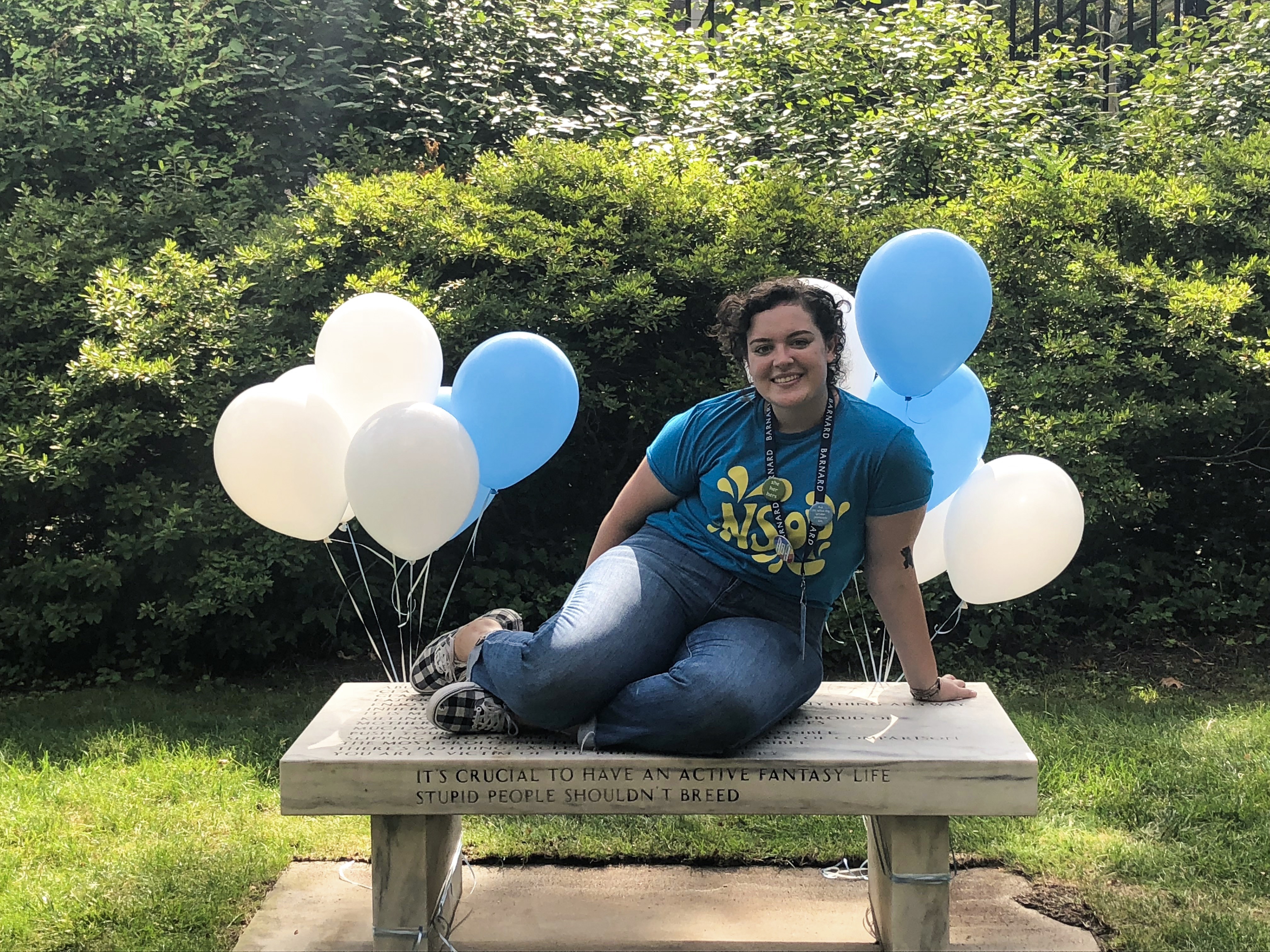 What are some things that incoming students can do to ease their transition into Barnard?
There is a lot of pressure to have the "correct" college experience, based on a multitude of influences, like TV, media, family, and friends. As a first-generation college student, my only understanding of what college was like was what my family — and what the media had shown them — thought it was like. I think that my lack of understanding really allowed me to pick and choose bits of Barnard's brand of the college experience [that I wanted], and I have really enjoyed the experience I have curated for myself. Knowing all of that now, I wish someone had told me when I started that you get to decide what you want.
What is the question asked most often by new students?
We always hear questions about finding community here at Barnard, and I think that this question is particularly salient due to the relationship between us and Columbia across the street. Demystifying this relationship is super, super important, and I always answer that unless someone is wearing their school's merch or they show you their I.D., there is no way to know the school that their tuition is paid to. At the end of the day, classes, clubs, dorms, libraries, and even graduation is mixed.
What piece of advice has resonated with you most from when you were a new student?
My orientation leader told me to get comfortable having a meal or two alone. Though I really didn't understand why at the time, those lone meals have become the most constant thing in my routine over the past six semesters. That 15- or 30-minute check-in with how I'm doing centers me and allows me to enjoy social time more and to better take on the day. 
—SOLBY LIM '22