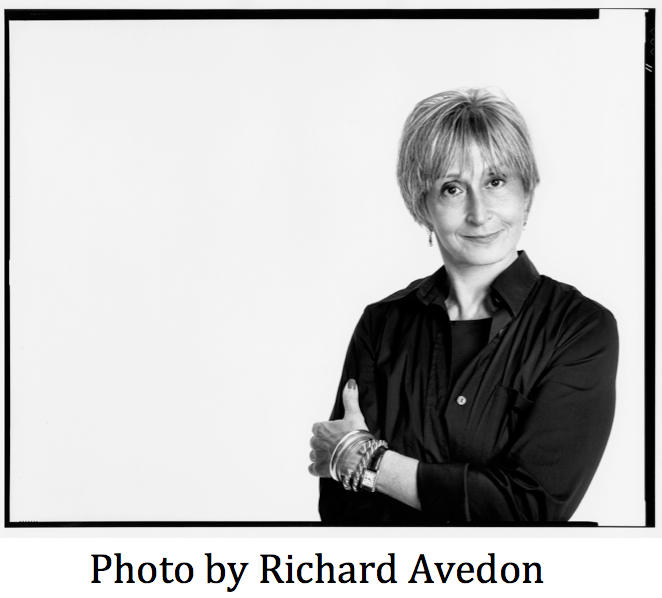 Barnard is pleased to announce that Twyla Tharp, the American artist and Barnard alumna, will join the College as a Distinguished Guest Artist for the 2014-2015 academic year. In this capacity, Tharp, who received Barnard's Medal of Distinction in 1982, will participate in a variety of academic and artistic endeavors with Barnard students and faculty, including lectures, master classes, interdisciplinary projects, and workshops.
"Ms. Tharp is a living legend, and her presence on campus this coming year will be an honor and an experience the entire Barnard community will treasure," said Barnard President Debora Spar. "This is an incredible opportunity for our students, faculty, and neighbors to interact with and learn from Ms. Tharp, her work and her expertise. I am thrilled to welcome her back to Barnard and thank her for sharing her talents with us."

"I am proud to have attended Barnard. My parents were both college graduates and believed education was essential to life in a community. The experiences I had, and lessons I learned here, have been invaluable," said Twyla Tharp. "I am pleased to return to campus, and I look forward to a year of exploration and collaboration with Barnard's bright and talented students and faculty."
Throughout the year, Tharp will play a prominent role in both the Dance Department and the College as a whole. A full list of activities will be announced in the fall that will incorporate opportunities for Tharp to teach, lecture, and collaborate with faculty on a variety of special projects.
"Twyla's work motivated my move to New York City as a young dancer, and I have no doubt that she will similarly motivate the next generation of developing artists through her work as we move into the 21
st
century," said Barnard Dance Department co-chair Katie Glasner. "We will see Barnard's commitment to leadership in action through passionate, thoughtful engagement of the arts through the example and visionary excellence of Twyla Tharp."
The announcement of Twyla Tharp's residency at Barnard comes as she is about to present a
lecture-demonstration
on her new work
"Treefrog in Stonehenge" this coming

Saturday, April 26 at 4:30 P.

M. in Barnard's LeFrak Gymnasium. This special event, which is open to the public, will draw on Tharp's eclectic style known for its wit, technical precision, and streetwise nonchalance. In addition, the New York premiere of "Treefrog in Stonehenge" will take place on

April 25 and 26

as part of "
Barnard/Columbia Dances at Miller Theatre
," the annual culminating presentation of new works made specifically for Barnard and Columbia dancers during a semester-long creative process.