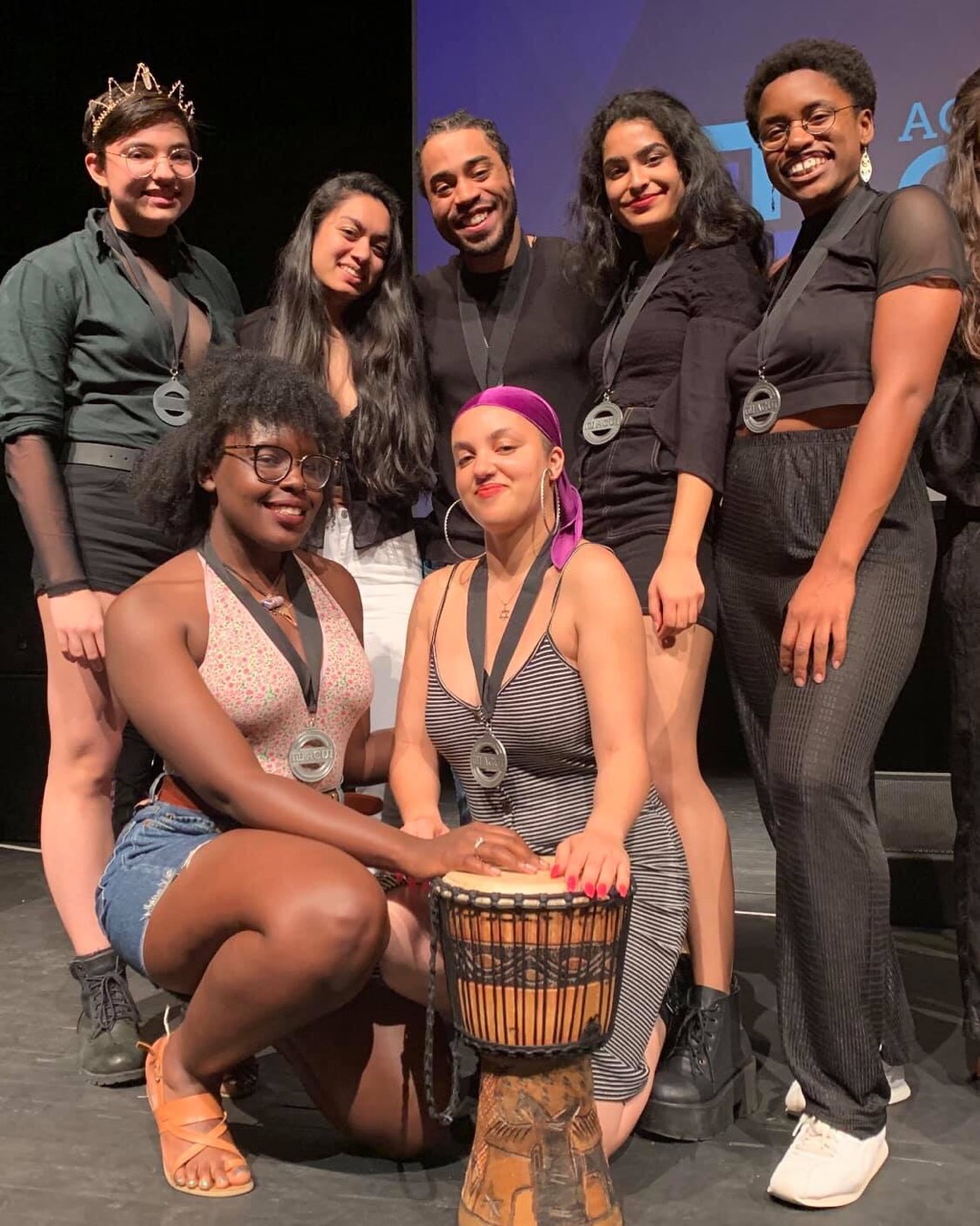 The Barnard/Columbia Poetry Slam Team won second place overall, and silver medals, at the 19th annual ACUI College Unions Poetry Slam Invitational (CUPSI) finals on April 13, 2019. The largest and only licensed collegiate poetry slam tournament in the United States, Barnard/Columbia finished behind Penn State, but beat Stanford University and the University of Houston. The team of eight students — Joya Ahmad '18GS, Charlie Blodnieks '21CC, Mo Crist '19, Naina Durga Lavakare '21, Shanga Labossiere '19CC, Natachi Mez '19CC, Tova Ricardo '21CC, and Mandy Wagnac '22CC — was one of 60 from across the country to compete in the four-day event.
In addition to the slam tournament, over 350 delegates attended CUPSI's workshops, open mics, their first annual Concept Slam, and a head-to-head haiku slam.
"Coming in second place in the country is the best Barnard has ever done, and I am incredibly proud of the team," said co-coach Mo Crist '19. "Being able to step into a co-coaching role alongside my friend Joya was a big change from being on the team, and I think we both felt pressure to make sure people's voices were heard in the writing process in a way that paid off."  
About ACUI
Founded in 2001, ACUI is the professional home to thousands of campus community builders around the world. Primarily focused on the work of those within the college unions and student activities field, the association strives to provide an inclusive, welcoming community for all those who choose to belong.
— N. JAMIYLA CHISHOLM