For almost a decade, the Athena Center for Leadership Studies has dedicated itself to the advancement of inspired and courageous women leaders around the world. One of the ways the Center helps students is by offering five competitive and fully-funded fellowship programs. The Global Summer Fellowship, one of them, enables two students in their sophomore or junior year to work in global organizations affiliated with the Council of Women World Leaders for at least 10 weeks. The program exposes them, firsthand, to the ways women leaders around the world do their jobs. 
This summer, Natasha Cox '19 interned at the Office of Marie-Louise Coleiro Preca, President of the Republic of Malta (June 4 – August 3) and Ishrat Aishee '20 worked at the Campaign for Female Education (Camfed), first in Cambridge (June 16 – July 20) and then in Toronto (July 23 – August 25). 
Read below to learn more about Aishee's and Cox's experiences and to view photos of their trips.  
Ishrat Aishee '20: UK, Canada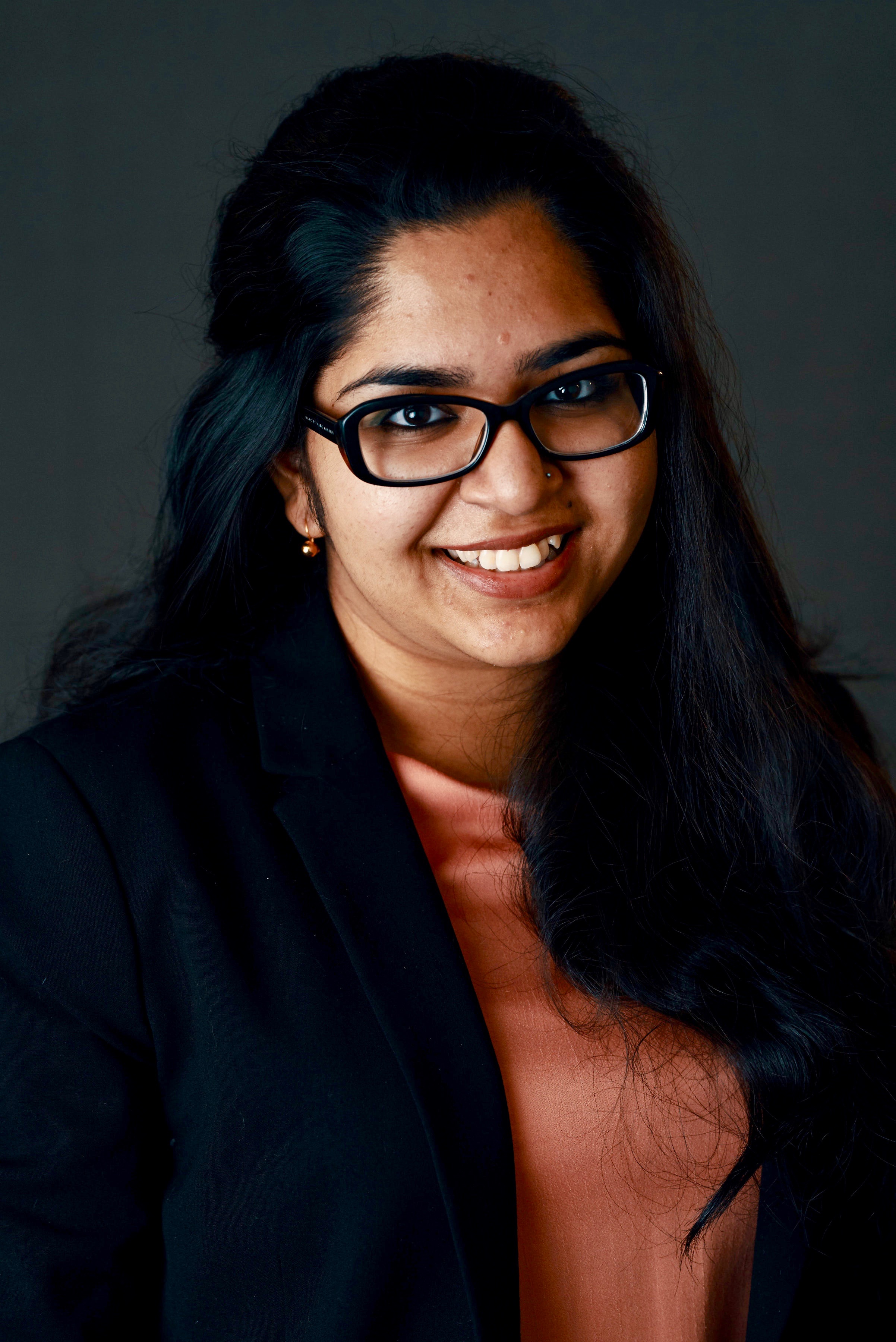 Ishrat Aishee '20 is majoring in economics, in political economy specifically, with a minor in anthropology. Aishee is interested in exploring how issues such as economic inequality and development within and among countries can play fundamental roles in societal advancement and community development. This summer, she interned with Camfed, in both its Cambridge and Toronto offices. Aishee's placement was sponsored by Camfed patron and Australia's former Prime Minister Julia Gillard.
What is a typical day in the office?
I work from 9 AM until 5:30 PM. During my first couple of weeks in Cambridge, I worked on a few research-based projects, which meant lots of desk time and internet digging. We have department meetings to discuss updates and current projects. If I'm compiling and researching corporate donor profiles in the morning, I might switch to a communications assignment in the afternoon, such as transcribing a recent interview with two Camfed alumnae and then writing two blog posts about them for the Camfed website. There are occasionally conference calls, such as one with the Zimbabwe office about grants.
What do you think is the most important skill you've learned from interning at Camfed (and why)?
Being comfortable with being uncomfortable or leaning into the discomfort, as we say at Barnard. A new environment can feel intimidating, but looking back, the discomfort often occurred when I took risks and asked for an extra opportunity or expressed interest in something specific, and that is when I grew personally and professionally. For instance, during a team meeting last week, someone explained that our study prep materials for Tanzanian students were published with incorrect facts and formulas, and they asked for recommendations for current university students to help identify the errors. I found that intriguing, so I offered to help. 
What are some of the major differences you noticed between the Cambridge and Toronto offices?
The Canada office is starkly different from the UK's because it's often just me and one other person. My duties encompass a broad spectrum of administrative work, such as answering the phone and making copies when needed. Unlike in the UK, where everyone works on all projects related to development, the other woman in the office handles everything from finances to development to grant fundraising. Toronto's office space occupies a building with other organizations and businesses, which has allowed me to meet people from different organizations as I'm making coffee or grabbing lunch. It has been interesting working on a floor alongside other groups.  
Aishee's photos taken while exploring Camfed's offices' neighborhoods.
IshratAishee-GlobalAthena-2018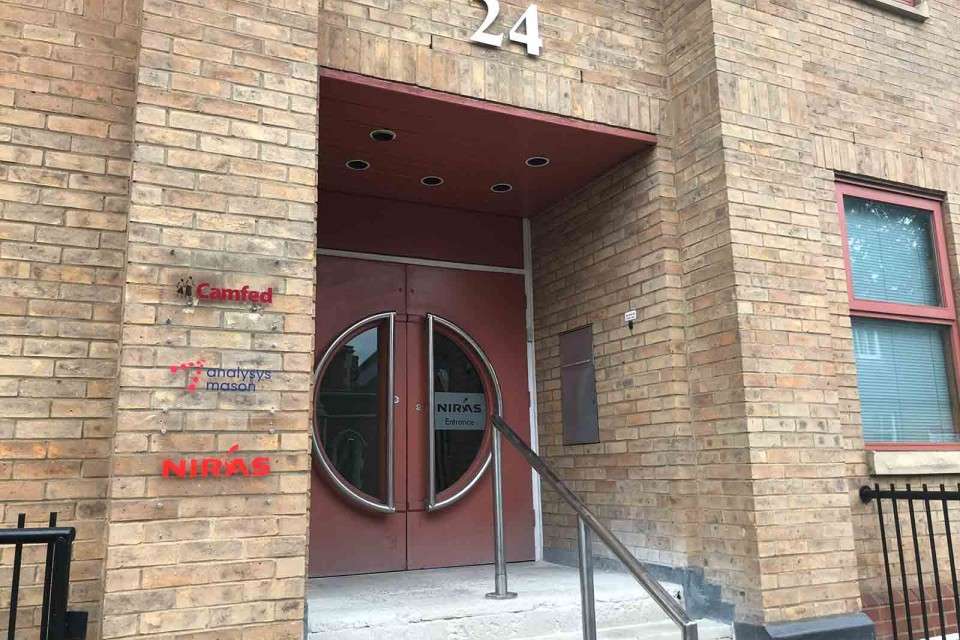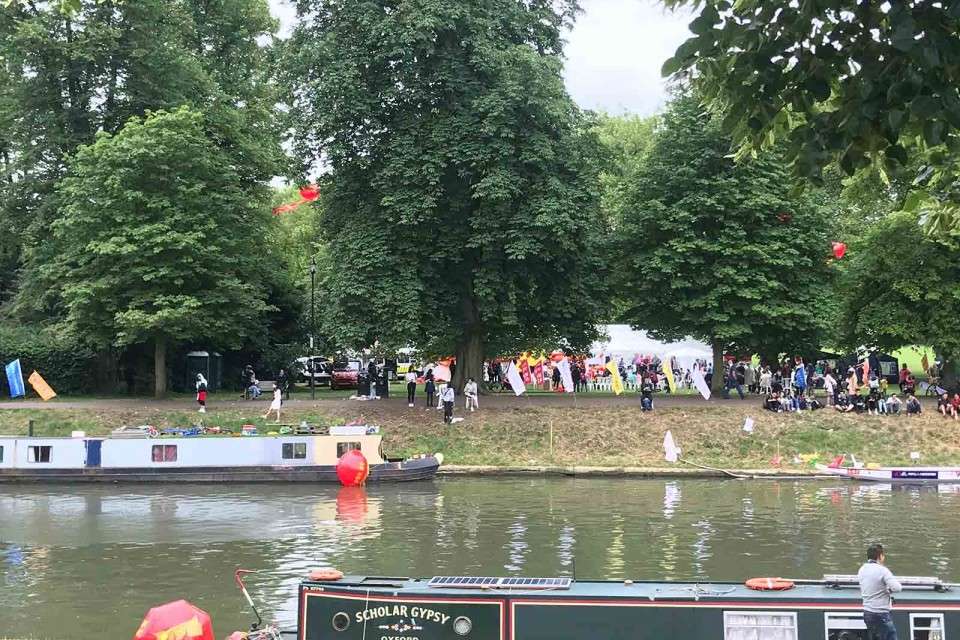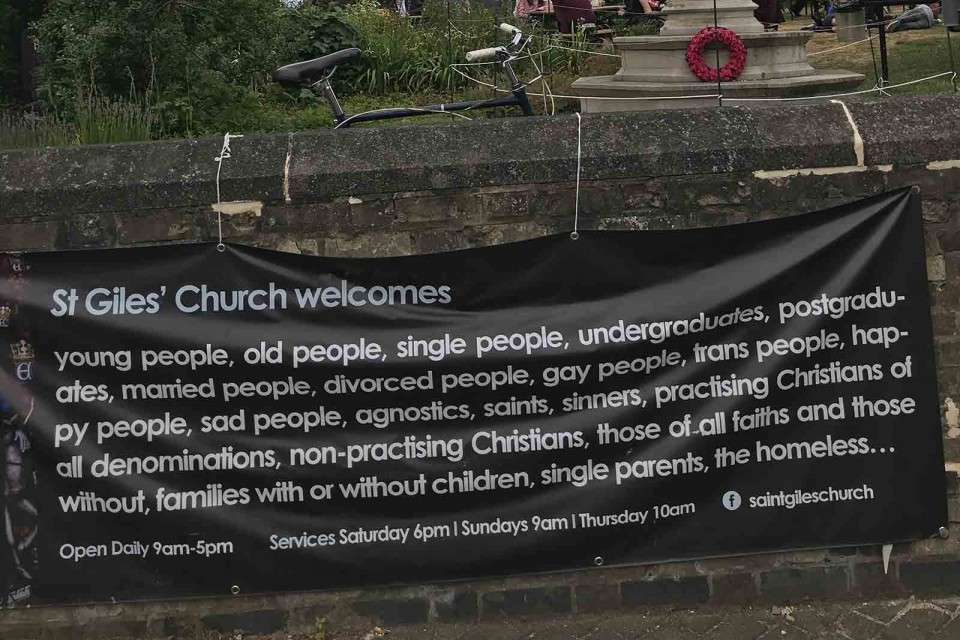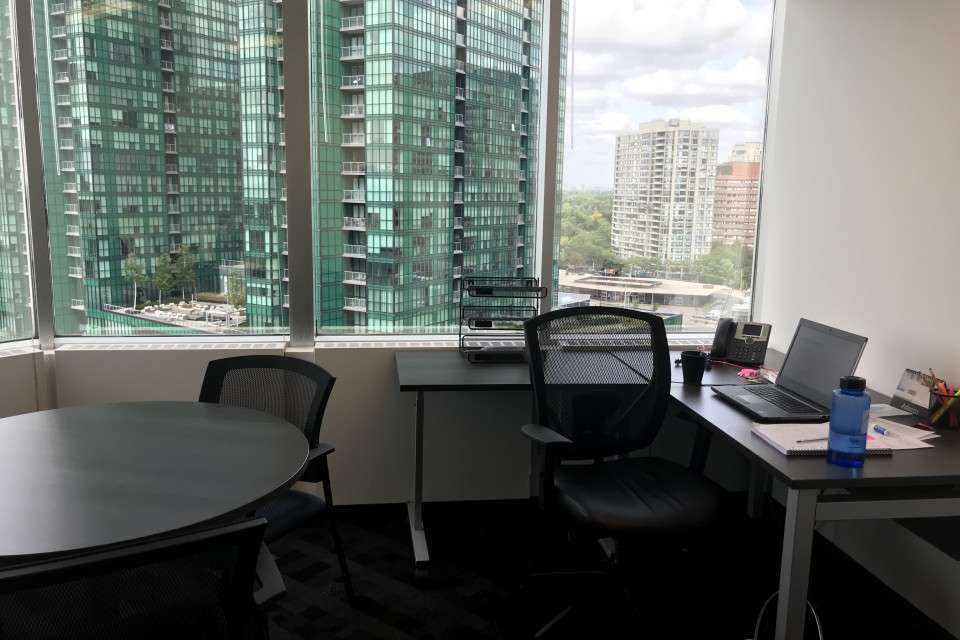 Building entrance to Camfed's offices.
A local activity captured during a walk around the neighborhood.
Welcoming banner for the St. Giles' Church.
Aishee's workstation at the Camfed office in Toronto.
Natasha Cox '19: Malta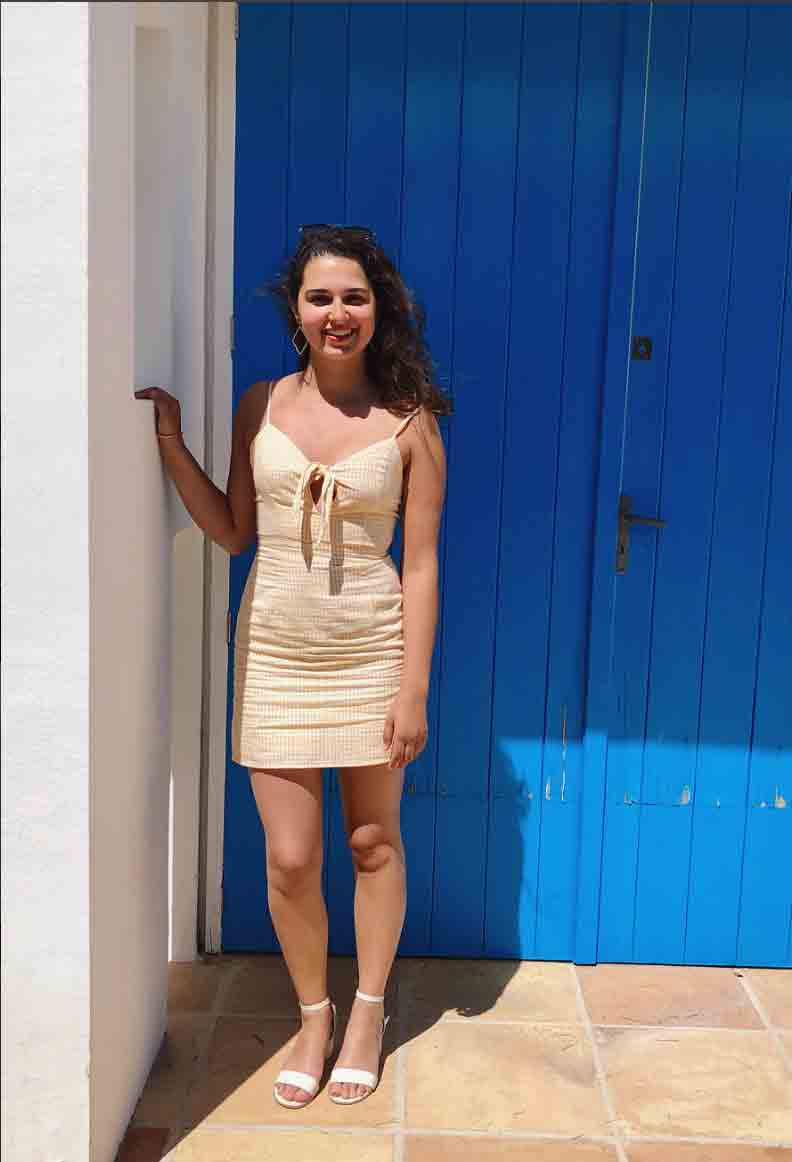 Natasha Cox '19 is a political science major who feels that whether she lands in business or law school after Barnard, she wants to be involved in empowerment work that relates to young girls. For her internship in Malta, an island country located in the central Mediterranean Sea, Cox worked in the office of President Coleiro Preca, where she assisted the leader in various ways, including at her charities, during the nation's Foundation for the Wellbeing of Society initiative event, and at the American Embassy for a Fourth of July celebration.
How was your first week? 
It has been an amazing immersion into a world of powerful, inspiring women who are almost exclusively running the President's various foundations. It is interesting to see how different this environment is from others I have worked in. There is so much empathy and discussions on how everyone is managing. It feels good to be in an environment that places such an emphasis on empowerment, being heard, and feeling welcomed. It has been a great first week!
What's the biggest thing you learned during your first week?
One lesson I've learned is that if you believe in a cause, it is imperative to surround yourself with people who are equally passionate and excited about the work. The president is out working for the people from 6 AM to 11 PM, at which point she begins answering emails and catching up on office work until about 3 AM. Working on causes such as children's rights, women's empowerment, and immigrant/refugee inclusion are her greatest joy, and her team feels just as strongly. For her, this means that she can depend on her support system when she's working late.
How did you adjust after a month in Malta?
I do something completely different every day, and my schedule changes every week, depending on what the president is doing. I'm now on week five and feel very comfortable with the work and the other employees in the palace. The week of June 25th, I attended numerous events with the president. The most notable was the Fourth of July celebration at the American Embassy. It was exciting to be surrounded by Americans and American culture, even if briefly. I also attended a number of book presentations that Her Excellency, the president, started during her term to spread awareness about new Maltese publications. She meets with every new author and then adds their book to her collection, which she sees as an important step in preserving Maltese language, culture, and heritage.
Cox's photos of events during her internship.
 
NatashaCox-GlobalAthena-2018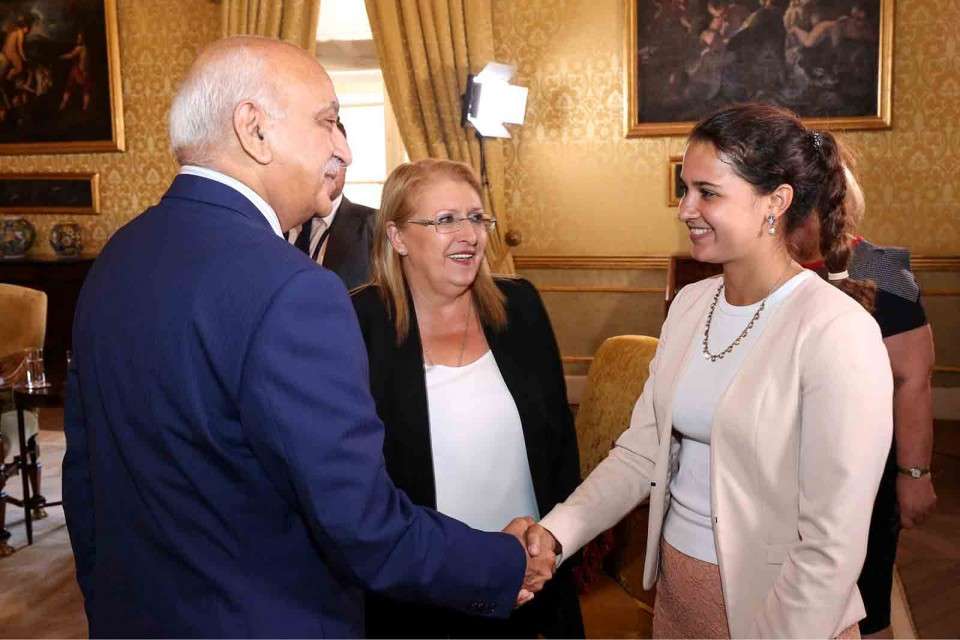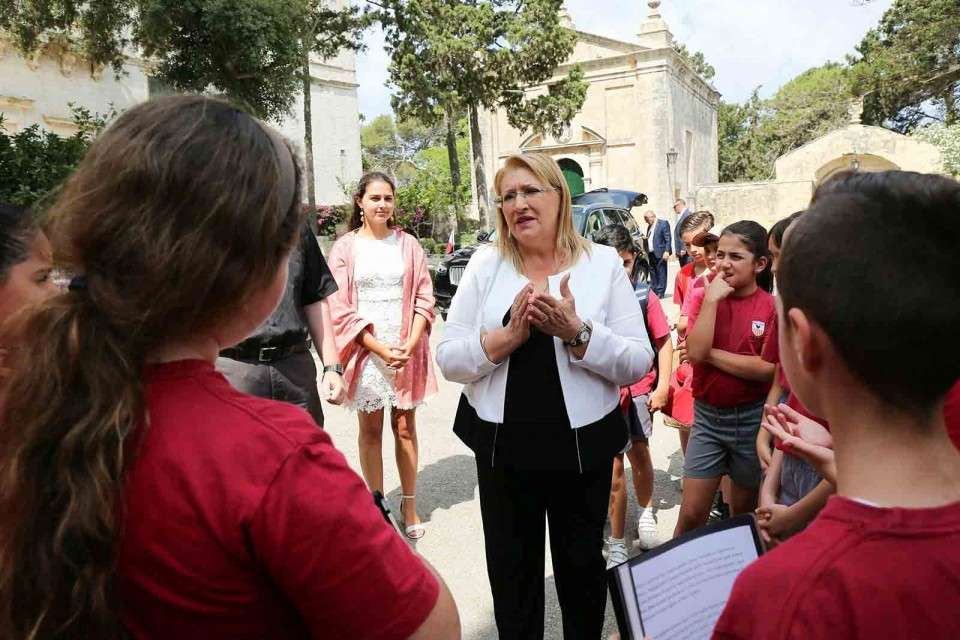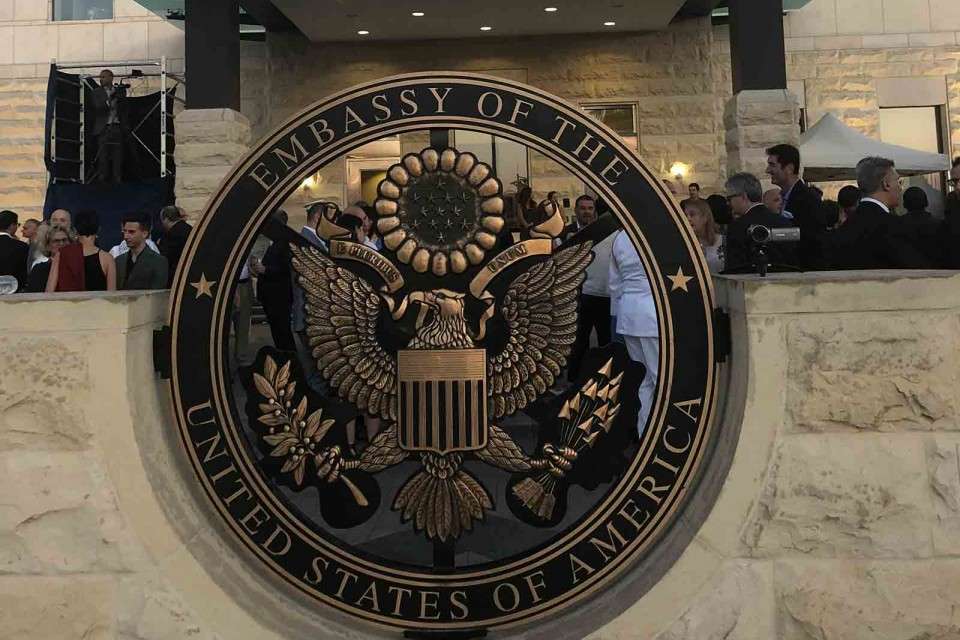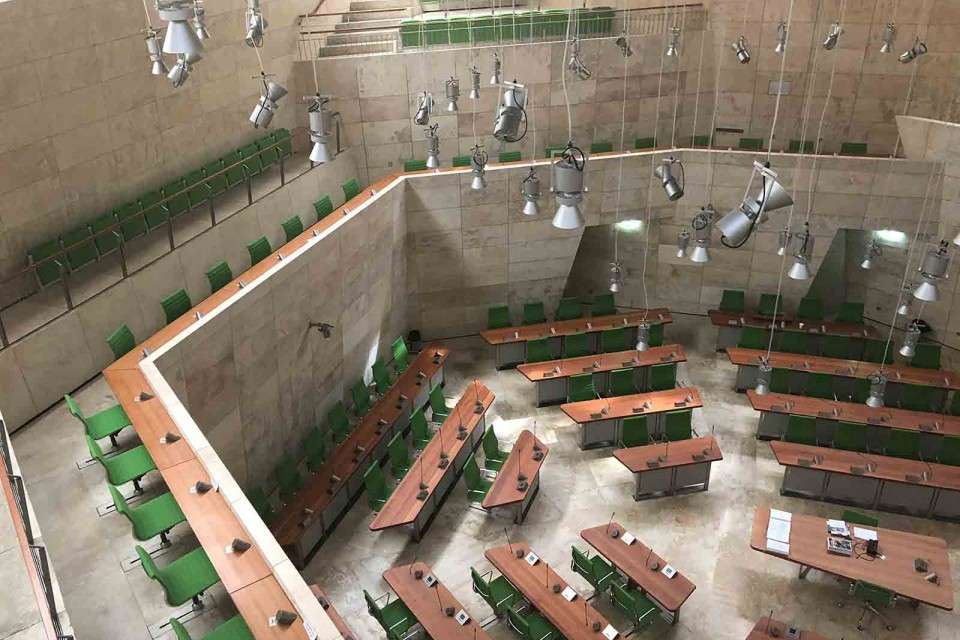 President Preca introducing Cox (right) to India's Minister of State for External Affairs Shri M. J. Akbar. "This was really exciting because my family is Indian," says Cox.
The President of Malta during a school visit (Cox is behind her, left).
The emblem of the U.S. Embassy in Malta.
Malta's Parliament House.