Founded in the late 1960s to house the College's institutional history, the Barnard Archives currently preserve and make available more than 450 individual collections. Every year, the Archives and Special Collections staff fields hundreds of off-site research questions and in-person visits from students, staff, scholars, journalists, family historians, filmmakers, and artists. Shannon O'Neill, director of Archives and Special Collections and personal librarian to the History Department, and Martha Tenney, associate director of Archives and Special Collections and personal librarian to the American Studies Program, have increased the number of collections over the past four years by nearly 50 percent—the equivalent of 5,000 boxes.  
"We're not the only institution where gender is at the forefront," O'Neill says, but adds that the Archives are popular because "we're interested in building collections that complement the nature of student and faculty inquiry at Barnard and also provide new opportunities for different modalities of scholarship, such as in activism and art."
Highlighted below are a sample of the Archives' most recent acquisitions—from pioneering digital storytellings to rare publications.
---
"Archival materials are simply records of people going about their everyday business. In the work of gathering, describing, and using archives, however, these sometimes mundane materials become powerful lenses to the past and can help us think through how we have arrived in our current context." - Martha Tenney, associate director of Archives and Special Collections and personal librarian to the American Studies Program
---
The Travel Diaries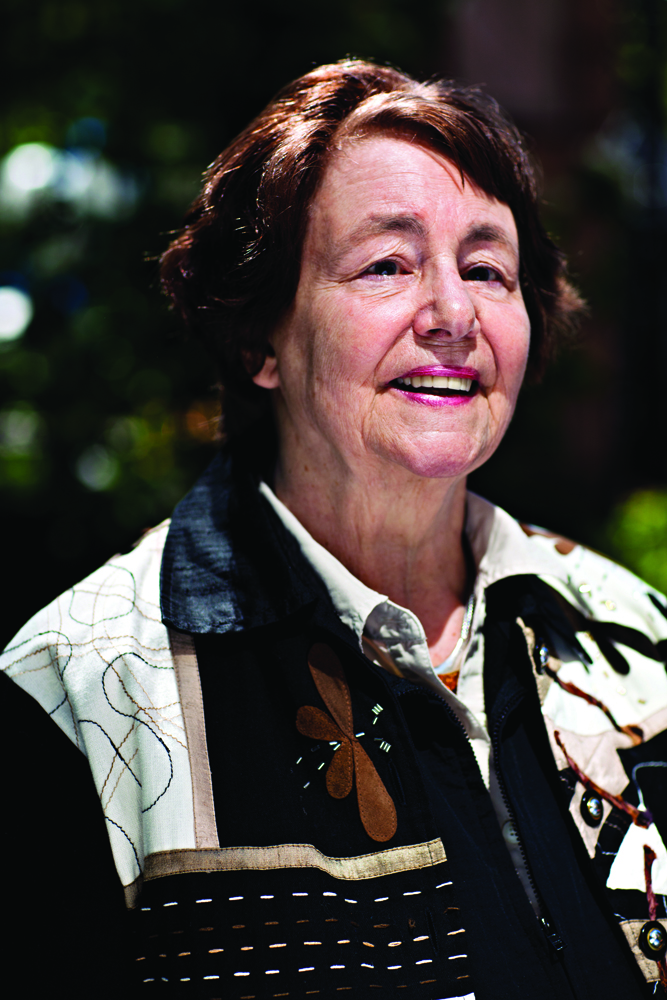 One of the foremost art historians on the work of Austrian painter Egon Schiele, Alessandra Comini '56 is credited with discovering Schiele's prison cell (now a museum) in 1964. In the past 50 years, Comini has authored major essays on Egon, Beethoven, and Wagner as well as published eight books, including Egon Schiele's Portraits, which was nominated for the 1975 National Book Award and won the Charles Rufus Morey Award. In 1990, Comini also received the Grand Decoration of Honor by the Republic of Austria for her contributions to Germanic culture. The impact of her work on the history of women artists culminated in a Lifetime Achievement Award in 1995 from the Women's Caucus for Art.
Throughout her career, Comini has taught at other institutions—she is University Distinguished Professor of Art History Emerita at Southern Methodist University in Dallas, Texas—but chose to donate her childhood and early adulthood travel diaries from the early-mid 1950s as she voyaged around the world to Barnard.
"The Collection includes her original watercolors, postcards, and other bits of ephemera tucked into the pages," says O'Neill. Students in a First Year Writing course, led by Professor Anne Donlon and supported by librarian Jennie Correia, were given an exclusive first look at Comini's work as an introduction for using archives to enhance scholarly work.
The Alessandra Comini Diaries and Letters became available in April 2017.
An Artistic Revolution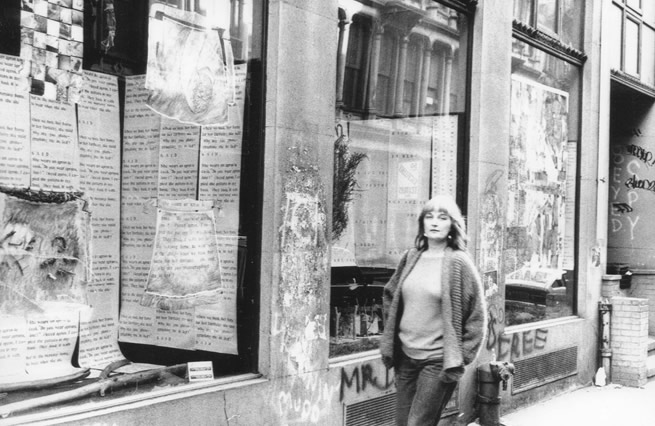 Since the 1960s, artist Sabra Moore has been a key figure in the feminist art movement. Her activism during the 1970s and 1980s encouraged museums like the MoMA to showcase more work created by women artists. The Texas native created "Views By Women Artists" in 1982, which encompassed a series of 16 independently curated shows.  She was also a member of the feminist art group the Heresies Collective for two decades until 1991. A theatrical visual representation of her work is highlighted in the film The Heretics.
The College acquired the "Sabra Moore NYC Women's Art Movement Collection" and hosted Moore when she released her new memoir, Openings: A Memoir from the Women's Art Movement, New York City 1970-1992, in November 2016. The Collection encompasses two decades of Moore's work with the Women's Art Movement, Heresies Collective, Women's Caucus for Art, Women Artists in Revolution, and other feminist art groups in New York City. Included are Moore's artwork, correspondences, flyers, publications, photographs, pieces of protest art (such as memorabilia from the 1984 demonstration against MoMA), and T-shirts created by Moore and her colleagues.
---
"While there are many traces of Sabra in the NYC Women's Art Movement collection, the collection largely addresses issues of art activism and the lives of often under-celebrated feminist artists in New York City." - Shannon O'Neill, director of Archives and Special Collections and personal librarian to the History Department
---
Moore's papers from the time she worked at Women's Services, the first legal abortion clinic in New York State, from 1970-1972 including union organizing papers, notes from counselor meetings, and other materials, are part of the Sabra Moore NYC Women's Art Movement Collection. Moore shared her personal experience working at the clinic in an interview with Barnard, in November 2016. The full transcript of her interview is available here.
Separately, Moore and Brazilian-born multimedia artist Josely Carvalho co-donated their collaboration called "Connections/Conexus." It features exhibit documentation and original art from an international show of 16 pairs of feminist artists in the United States and Brazil.
The Intersectional Influencer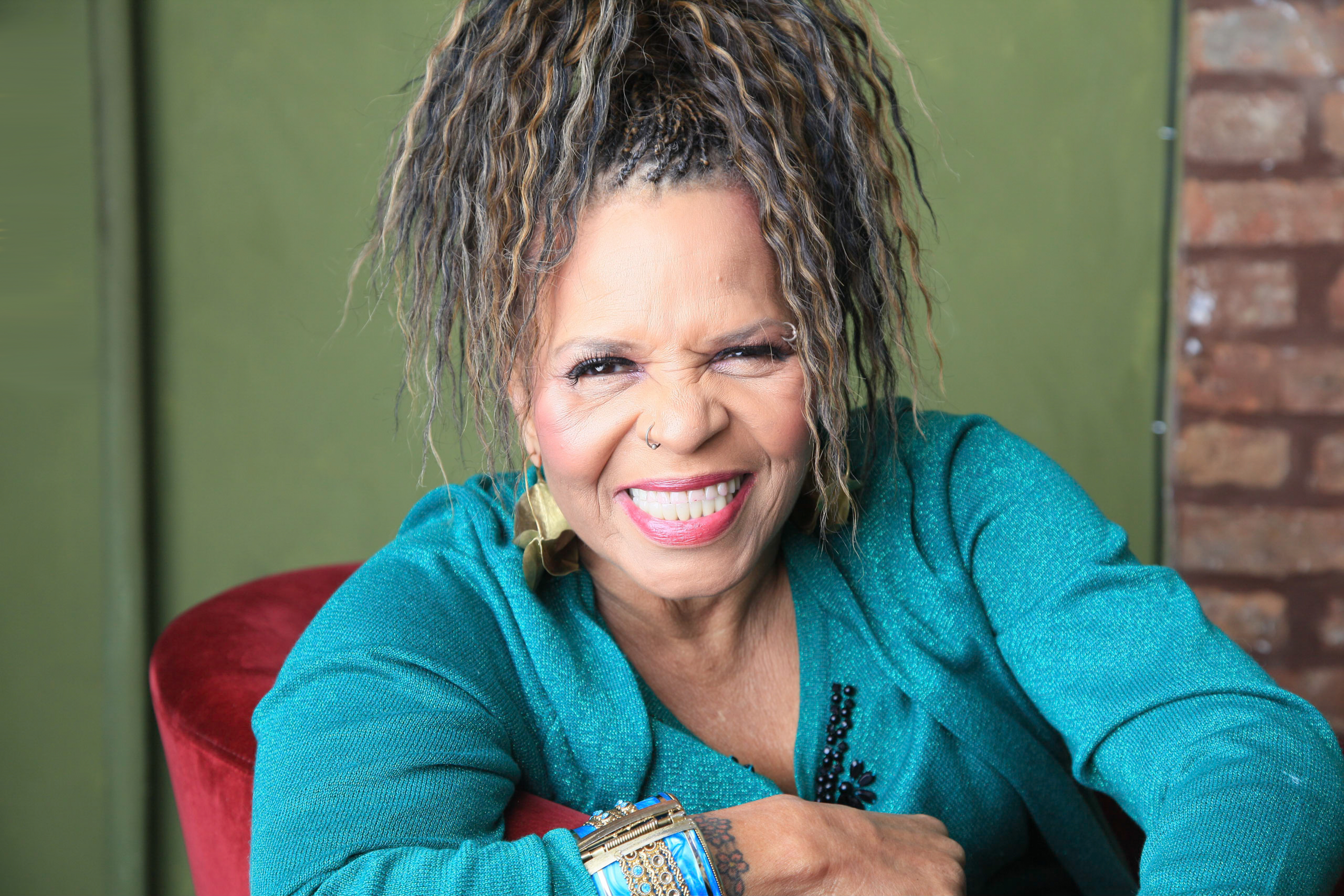 Black feminist, novelist, playwright, and poet Ntozake Shange '70 spent her career experimenting with new art forms and expanding how audiences consume fiction, poetry, and theater. With race, culture, and feminism at the forefront of her work, Shange pioneered a new genre called the choreopoem—a mixture of dance, music, poetry, and song—which she premiered in for colored girls who have considered suicide / when the rainbow is enuf on Broadway in 1976. Since for colored girls, Shange has continued to create for the stage (Three Views of Mt. Fuji) as well as publish poetry collections (The Sweet Breath of Life, From Okra to Greens) and novels (Liliane, Betsey Brown). The educator and performer is also the recipient of the Obie Award, the Barnard Medal of Distinction in 1988, the Guggenheim Foundation fellowship, and the Lila Wallace-Reader's Digest Fund.
In August 2016, Shange gifted the Ntozake Shange Papers to the Barnard Archives and Special Collections. The immense catalog, which is open to researchers and students, includes rare and contemporary pieces from the artist: high school poetry, an early manuscript of for colored girls, photographs from Shange's collaborative work The Sweet Breath of Life, personal diaries, and the novel Some Sing, Some Cry.
---
"Ntozake's collection, inasmuch as it is about her experience as a black woman feminist poet, is also about the influence and impact Ntozake has had on intersectional feminism, literature, theater, poetry, and politics." - Shannon O'Neill, director of Archives and Special Collections and personal librarian to the History Department
---
During the 2012-2013 semester, several academic departments came together to celebrate the life of Shange and to reevaluate her work; the artist visited the College during that time as the second Africana Studies distinguished alumna lecturer. Barnard launched the Digital Shange Project as a way to broaden the conversation of African diaspora artists, and the Barnard Center for Research on Women (BCRW) published an ode to all things Shange in its 2014 Scholar & Feminist Online web journal. During the Spring 2016 semester, prior to accepting Shange's donation, Professor Kim F. Hall taught the seminar "The Worlds of Ntozake Shange & Digital Storytelling" as part of the Harlem Semester Program, which explores Harlem's intellectual, political, and social histories. Shange discusses the impact Barnard had on her art and career here. 
Additional new and noteworthy Digital Collections include:

The selection of public and internal papers from the BCRW's first year offers a snapshot of feminist history in the 1960s and 1970s and the institutionalization of women's centers and women's studies as an academic discipline. These papers also document feminist struggles taking place at colleges and universities, in health care and social service centers, and in political organizations and neighborhood meetings across the U.S.
Student Clubs and Organizations
A web archiving program, piloted by graduate fellow Charlotte Kostelic, dedicated to collecting the histories of contemporary Student Clubs and captures the websites and social media presences of a number of student groups.
National Coming Out Day Letters, 2016
DaMonique Ballou '17 collaborated with Barnard Student Life to host a table session where students wrote to themselves or to a future reader about the personal importance of coming out as LGBTQ, which was then collected and digitized.

 

College Women: Documenting the Student Experience at the Seven Sisters Colleges
The portal site developed jointly by the Seven Siblings Colleges will include 11 scrapbooks and three diaries from Barnard. Project completion is scheduled for October 2017.
To find more archives documenting the history of the College, visit the Collections List for descriptions and Digital Collections for select highlights that have been made digitally accessible.