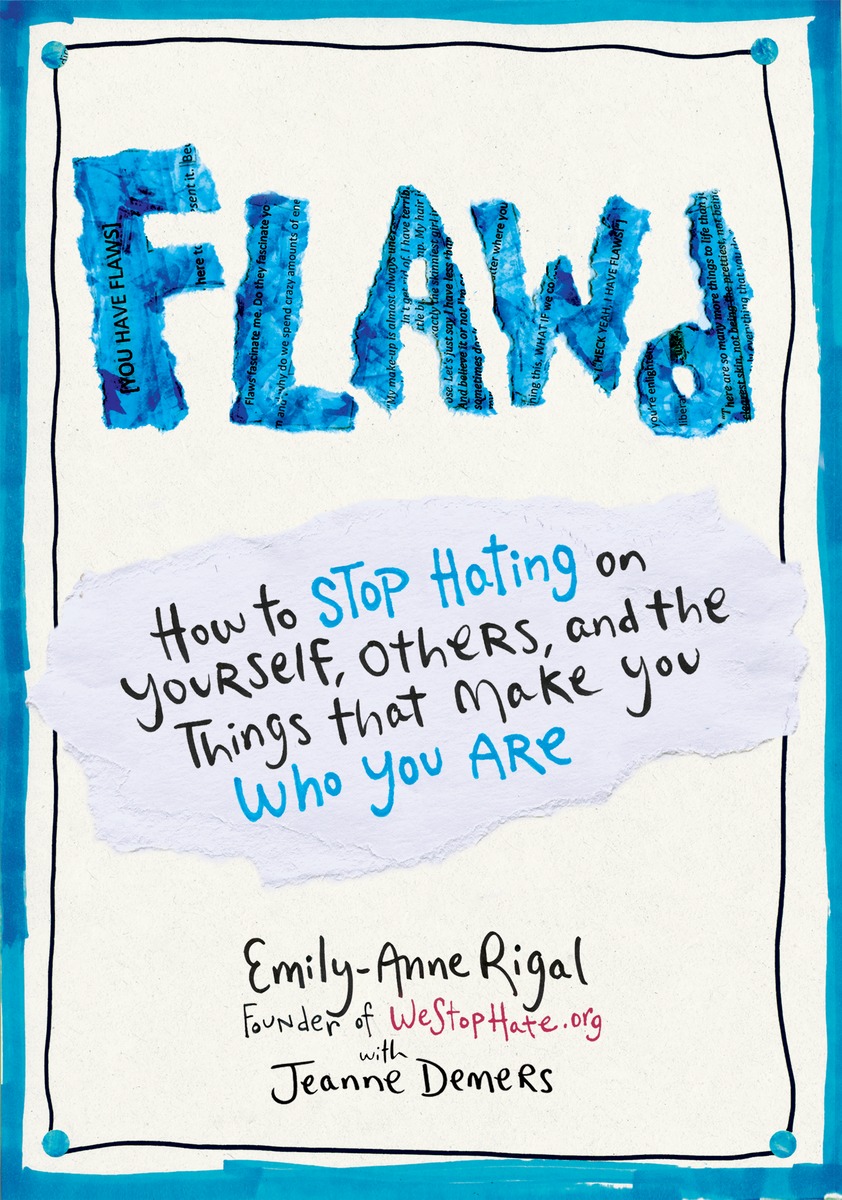 Emily-Anne Rigal '16 will begin her senior year as a published author with the release of her new book, Flawd: How to Stop Hating on Yourself, Others, and the Things That Make You Who You are. Rigal is the founder of the nationally recognized anti-bullying organization WeStopHate.org. The illustrated book offers positive advice on how young people can learn to celebrate their flaws, sprinkling inspirational quotes culled from the thousands of teen videos created for WeStopHate.org. Rigal considers Flawd a guidebook for learning to "see yourself as perfectly imperfect," and "be in a healthy relationship to as much of you as you can."

[Watch a Student Speak video with Emily-Anne Rigal.]

Flawd is illustrated by artist, cartoonist, and writer Jeanne Demers, who enlivens the book's pages with whimsical images such as dancing stick figures, thought bubbles, handwritten margin notes, and more. The book was published by an imprint of major publisher Penguin Random House.
With her creation of WeStopHate.org amidst increasing reports of bullying everywhere from schools to the Internet, Rigal gained widespread attention for her organization. Newsweek and The Daily Beast named her one of the world's 150 most fearless women, and she has attracted notice of the pop megastar Lady Gaga, whose blurb on the cover of Flawd says of Rigal, "Her actions have had such an immediate and enormous impact on the world already."