Amid Columbia University's 1989 commencement ceremony, a student in the School of General Studies and four of her friends attempted to hang an unauthorized banner from Butler Library, featuring the names of women writers, over the names of the white men chiseled below in order to bring attention to issues of diversity and inclusion. Security guards stopped the group and removed the banner. A similar attempt was made in 1994 by a different group of students, but again, the banner was removed shortly after it was displayed. 
Now, in partnership with Columbia Libraries, a group of students — led by Gustie Owens '22 and Rads Mehta CC'22 — have created the Butler Banner Project, a University-sanctioned banner that will hang on Butler Library's facade until December 16, 2019. Researched and nominated by a small committee of Barnard and Columbia students, as well as through a survey sent to the Columbia College student body, the names on the banner are those of eight women writers and visionaries: Maya Angelou, Gloria E. Anzaldúa, Diana Chang '49, Zora Neale Hurston '28, Toni Morrison, A. Revathi, Ntozake Shange '70, and Leslie Marmon Silko.
"So much of this project is about questioning Columbia's institutional values," said project leader Gustie Owens '22.  "What are the values this school wants us to graduate with? I hope that within that questioning, we also look to the three [Barnard-educated] women on the banner — Chang, Hurston, and Shange — and examine how they carried their education with them throughout their lives. I couldn't be more excited about the breadth of engagement with the works of these authors, the critique of the institution, and more."
 
Butler Banner women with Barnard connections
Diana Chang '49: First published Asian-American novelist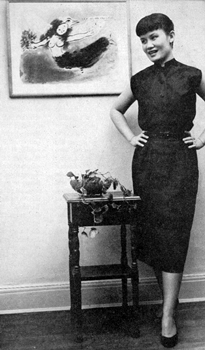 Diana Chang was born in 1924 in New York City to a Chinese father and a mother of Chinese and Irish descent and moved to Shanghai as a young girl. She moved back to the United States during World War II and entered Barnard College in the fall of 1946 as a transfer student, quickly gaining renown for her literary talent. During her first year at Barnard, Chang's poem "Mood" was published in the Modern Poetry Association's Poetry, the most prestigious poetry journal of the time. She was also chosen in May 1947 to read an original poem, "Spring Comes Too Intricately," at the Undergraduate Association's tea in honor of the retiring Dean Virginia Gildersleeve. In May 1949, she graduated from Barnard and was inducted into Phi Beta Kappa shortly thereafter.

After graduation, Chang traveled to France on a Fulbright scholarship and studied French symbolist poetry at the Sorbonne. After returning to New York, she held editorial positions at various publishing firms and began working on her first novel, The Frontiers of Love, which she published in 1956 to critical acclaim as the first published Asian-American novelist. She went on to write five more novels and three volumes of poetry between 1959 and 1991. Over the years, Chang maintained her connection to Barnard, occasionally publishing articles in the alumnae magazine and returning to campus in 1979 as an adjunct associate professor of English. Read more about Chang in the Barnard Archives.

Zora Neale Hurston '28: "A Genius of the South"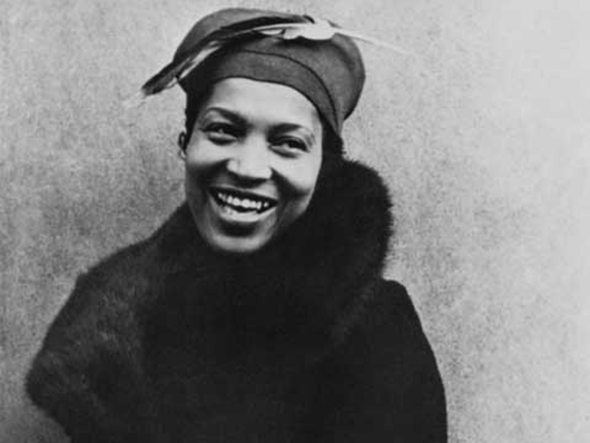 Zora Neale Hurston was a novelist, folklorist, and anthropologist who is often referred to as "a genius of the South." Hurston was central to Harlem's evolving literary scene, alongside Langston Hughes and Wallace Thurman. She enrolled at Barnard College in 1925 as a transfer student from Howard University and in 1928 was Barnard's first black graduate, going on to work with fellow legendary anthropologists Franz Boas and Margaret Mead '1923. Her studies in anthropology were part of a lifelong exploration of language, culture, and the African American experience. 

Half a century after her death in 1960, Hurston's writing remains an integral piece of America's literary fabric. In addition to her novel Their Eyes Were Watching God, which has been cited as one of the 100 greatest literary works of all time, she is known for her journalistic, cinematic, and nonfiction work, as well as her active role in the politics of Harlem. Her book Barracoon: The Story of the Last "Black Cargo" details the life of the last surviving African brought to America on a slave ship. Originally completed in 1931, it was finally published in 2018.

Read more about Hurston's life in the Barnard Archives and explore her impact on some of Barnard's more recent graduates in Barnard Magazine.
Ntozake Shange '70: She sang a "Black Girl's Song"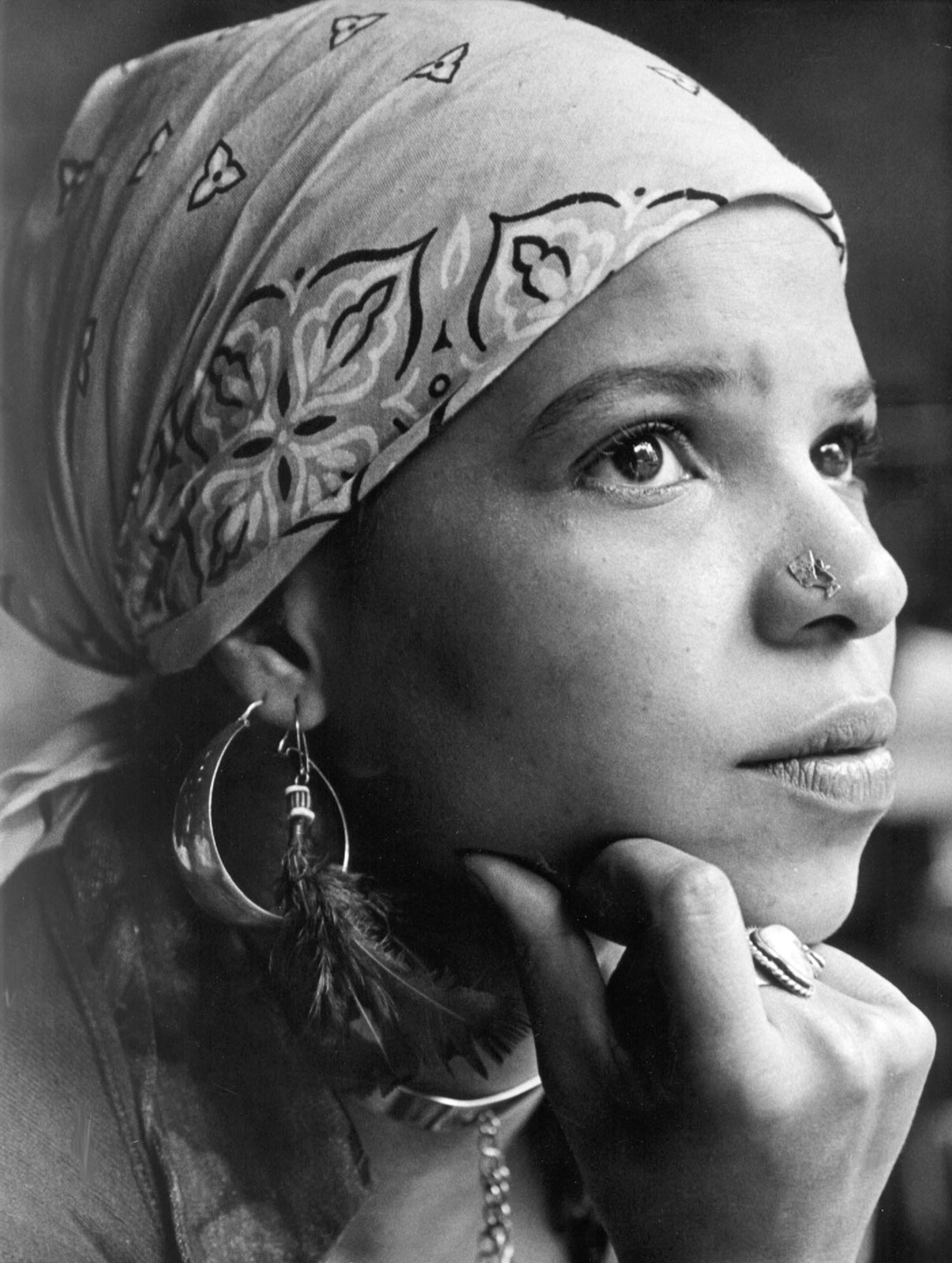 Ntozake Shange was a black feminist poet and playwright whose work frequently addressed issues of race and black power. She is best known for her Obie Award-winning choreopoem for colored girls who have considered suicide / when the rainbow is enuf, which in 1976 became the second-ever play by a black woman to be performed on a Broadway stage and was nominated for the Tony Award for Best Play. For colored girls is being revived October 8-December 1, 2019, at the Public Theater in New York City, where it premiered 40 years ago. 

Shange's creation of the choreopoem — a form that interweaves dancing with music and poetry — also earned her Tony, Grammy, and Emmy Award nominations. In 2010, the play was adapted into a feature-length film. In addition to the play, Shange published numerous works of fiction, including Betsey Brown, Liliane, and Sassafrass, Cypress & Indigo.

Shange's collection of work, housed in the Barnard Library Archives and Special Collections, is a rich tribute and a sample of her craft and art. Shange chose Barnard to acquire her collection because, she said, the College is the site of her formative artistic, political, and intellectual experiences. "I came of age as a feminist at Barnard," she said, "and I just wanted to leave something here so the girls would be able to look at what life at Barnard, as a Black girl, can become for you, and what you can do with what you get from Barnard."

Read more about Shange's life and cultural impact in the Barnard Center for Research on Women's special issue of The Scholar and Feminist Online: "The Worlds of Ntozake Shange."
Toni Morrison: Nobel and Pulitzer Prize-winning novelist and 1979 Barnard commencement speaker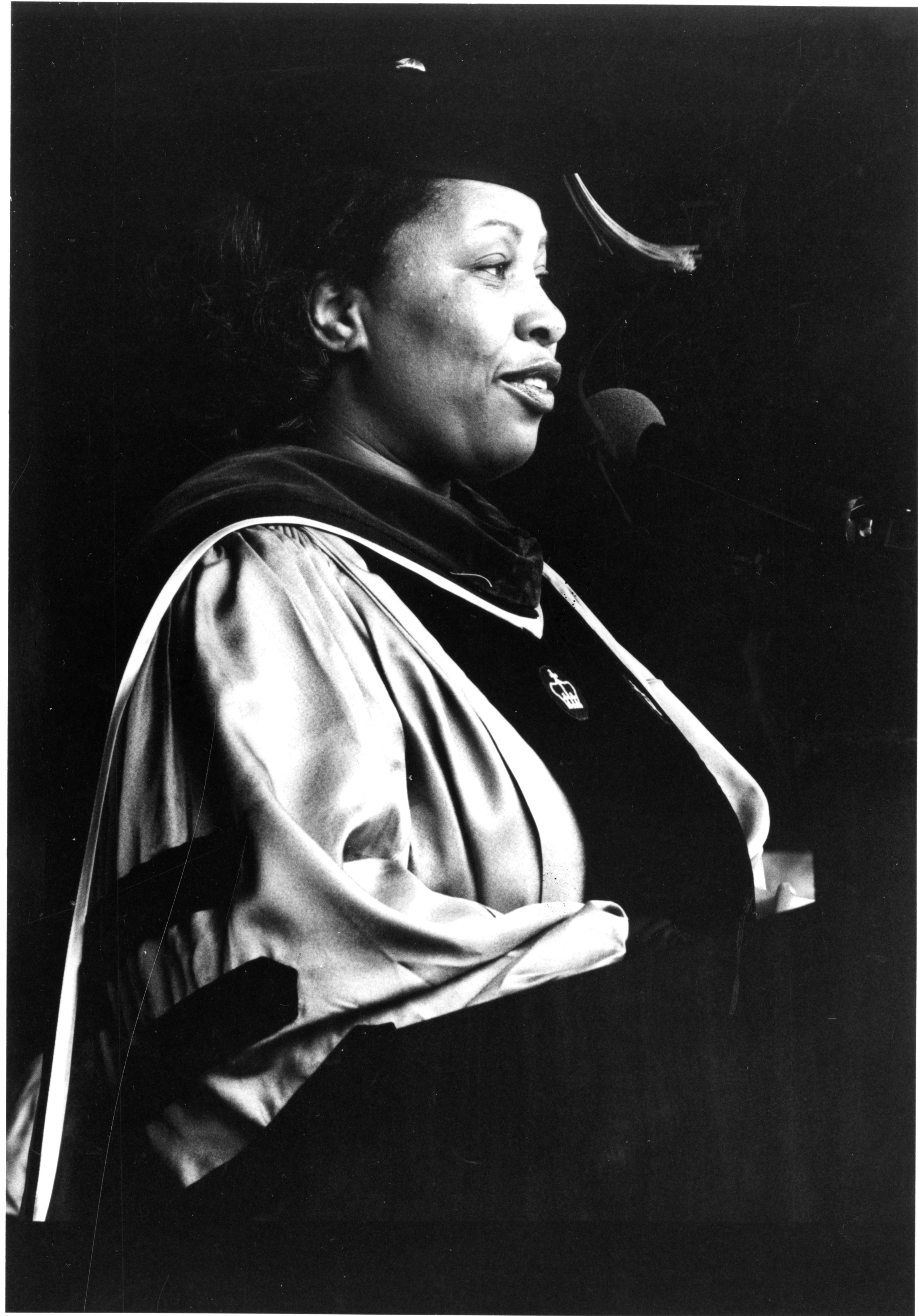 When author Toni Morrison spoke to Barnard's graduating class of 1979, she had already published three culture-shifting novels (The Bluest Eye; Sula, an American Book Award nominee; and Song of Solomon). In her unmatched way of storytelling, Morrison used the fairy tale of Cinderella and her stepsisters to remind the graduates, "You have taken advantage of what has been available to you at Barnard, and you will therefore have both the economic and social status of the stepsisters, and you will have their power." Because Morrison's work highlights the plights and progress of women, she ended her Commencement speech saying, "Women's rights is not only an abstraction, a cause; it is also a personal affair. It is not only about 'us'; it is also about me and you. Just the two of us."

Throughout the next two decades, Morrison's influence became undeniable: In 1987 she published Beloved, the opus that earned her the Pulitzer; in 1993, she became the first African American woman to win the Nobel Prize for Literature. Morrison's historical contribution to language inspired many, including Yvette Christiansë, professor of English and Africana studies, who wrote in her 2013 book Toni Morrison: An Ethical Poetics: "For Morrison ... the goal is not to retreat from language. It is to analyze and redeem language, though without ever imagining that language could constitute the basis for an escape into purity. Her writing performs this exploration of language with a poetics of uncommon precision."

Lead image used with permission from the Butler Banner Project.