A new study, led by Barnard College President Sian Leah Beilock, a nationally recognized cognitive scientist who studies the pressures children face in school, reveals that when parents who are anxious about math engage in an interactive math app with their children, their children's math achievement improves for the long term. The study, published in the Journal of Experimental Psychology, followed children from first through third grade and also found that exposure to the math app changed parents' own attitudes about math for the better.
"Children with parents who are fearful of math learn less math across the school year," says Beilock, who led the study with Susan Levine at the University of Chicago. "The power behind the parent-math app intervention is that it helped change parents' own attitudes about math—how important parents thought it was for their child to succeed in math, for example. This change in the parents' attitudes translated to children's higher overall math achievement."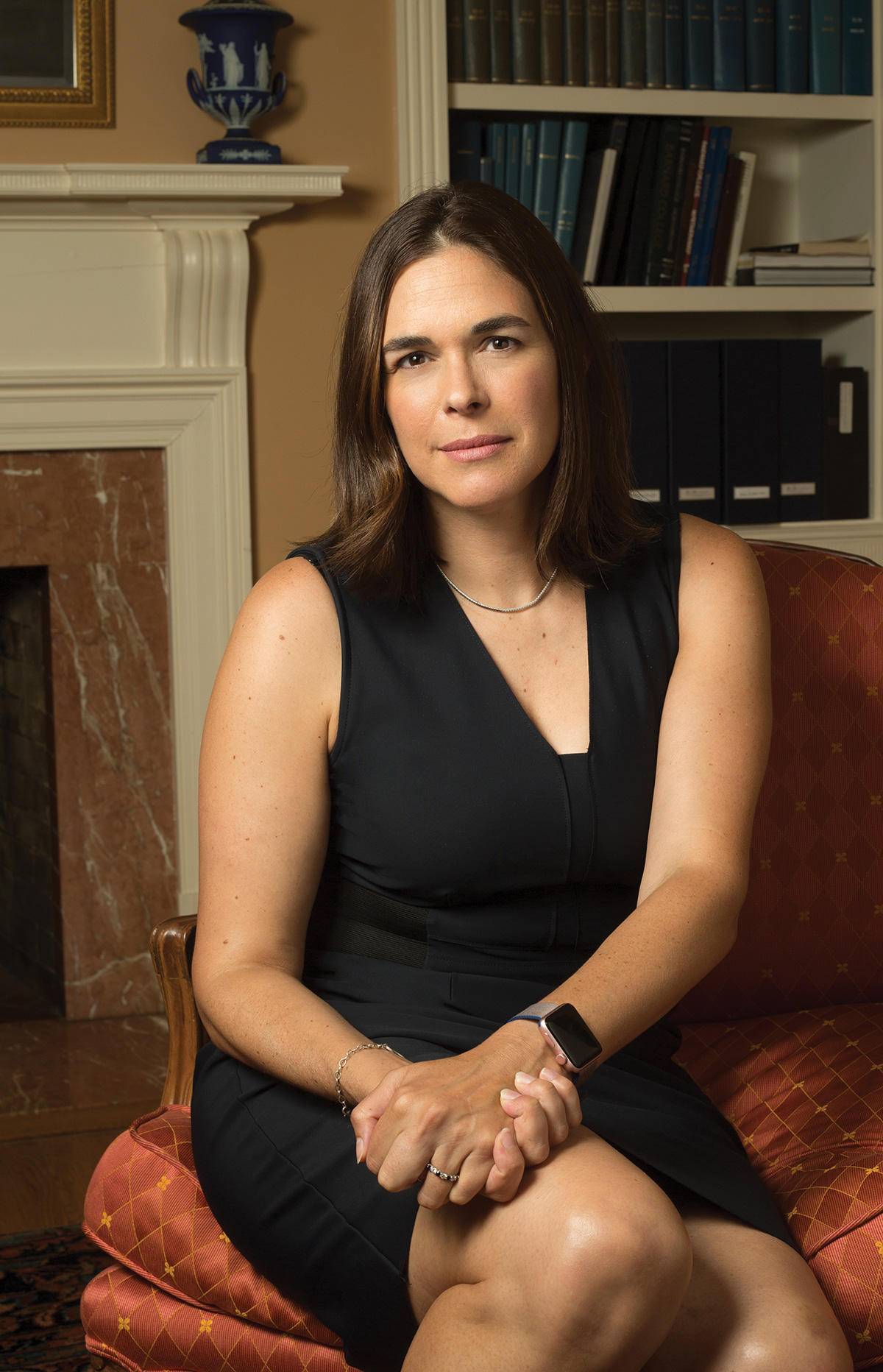 Many adults report having anxiety about math. And the math anxiety of the adults who are important in those children's lives, such as parents and teachers, is tied to children's own math achievement. In a prior large field study, Beilock and UChicago researchers found that when parents are more math anxious, their children learn significantly less math over the school year—but only if their math-anxious parents provided frequent help with homework.
The idea that parents' own math anxiety is linked to their child's poor math performance contributed to the current investigation into whether an intervention, in the form of a daily math story problem delivered via an educational math app that parents and children do together, would decrease the relation between parents' math anxiety and their children's achievement. Beilock's team found that this math-app intervention, started in first grade, had sustained positive effects on children's math achievement through third grade — specifically for children whose parents were most fearful about math. This was true even though most parents and children stopped using the app consistently over the three years.
"Before the intervention, the higher math anxious parents had lower expectations for their children's math success," says UChicago professor Susan Levine, co-PI on the study. "They also valued math less for their children. Importantly, using the math app helped cut the link between parents' math anxiety and their lower values and expectations about math for their children, and this helped explain the positive effect of the math app on children's long-term math achievement."
To test whether engaging with an educational math app could be beneficial, researchers randomly assigned families to receive the interactive math app intervention and traced their progress from first grade through third grade, compared with a control group that received a similar app that focused on reading comprehension. The sample consisted of 587 children from the greater Chicago area spread across 40 classrooms, and consisted of boys and girls from diverse backgrounds.
Children completed measures of their math achievement at the beginning and end of each grade. Parents' expectations and values for their children's success in math were also measured at different time points in the study.
What was telling was children with parents who fear math learned less math during first through third grades, but this wasn't the case when families had been randomized into the math app group. For families in the reading app control group, researchers found a lasting negative relation between parents' math anxiety and children's math achievement. By the end of third grade, children of higher math-anxious parents lagged behind, learning the equivalent of approximately five fewer months of math — more than half a school year — than children of parents who were not anxious and fearful of math. In contrast, for those families in the randomized math app group, no such gap in children's math achievement was found.
"The app makes math accessible and fun," says Marjorie Schaeffer, a UChicago PhD candidate who has been involved with the project since its inception. "They're engaging story problems that don't look like worksheets. The app is unique because it requires parents to work alongside their children. It's not an app you can hand your child and walk away. It's really about that parent-child interaction."
Beilock, who joined Barnard as its eighth president in the July 2017, after serving on the faculty at the University of Chicago from 2005 to 2017, has conducted extensive research on math anxiety, with a focus on women and girls. During her first year as president, Beilock published several new academic papers that further our understanding of how being anxious about math can affect how people learn and perform in math and science. Her research has shown that while there is still much to explore about the relationship between math anxiety and performance, there are concrete ways in which both teachers and parents can influence children's math attitudes and ability so that everyone has the potential to achieve their best.
The math app used in this study is called Bedtime Math — an app that is available free of charge in the Google Play Store and the App Store.
This study is titled "Disassociating the Relation Between Parents' Math Anxiety and Children's Math Achievement: Long-term Effects of a Math App Intervention," with coauthors from University of Chicago Marjorie W. Schaeffer, Christopher S. Rozek, Talia Berkowitz and Susan C. Levine.
This work was funded by an Overdeck Family Foundation grant to Beilock and Levine. The chair, Laura Overdeck, established the Bedtime Math Foundation, a nonprofit, 501(c)(3) organization that produces the Bedtime Math App. None of the authors have a financial interest in Bedtime Math.
Beilock's new research has been featured in Education Week and NPR, and her op-ed on the topic was published in USA Today.