Professor Stephanie Pfirman has long been a champion for the Arctic and the environment. This week, the academic journal Earth's Future published a study, coauthored by Pfirman alongside colleagues at McGill University and Columbia University's Lamont-Doherty Earth Observatory, that indicates climate change has had a "stirring" effect on sea ice and the Arctic's surrounding waters. After tracking ice migration for nearly 30 years, researchers learned that melting ice floes have been blown increasingly farther and faster from their origins as the planet has warmed, and 21% of the world's ice over that 30-year time period has drifted outside of the country's waters in which it formed.
This stirring could have profound effects on global health and economy: an oil spill, for example, can be carried by ice floes from one nation's coastal waters to another, spreading pollution rapidly in a manner similar to toxic runoff from factories that ends up in neighboring lakes and streams. Eight countries, including the United States, Russia, and Canada, have territorial claims to coastal waters—commonly referred to as exclusive economic zones (EEZs)—in the Arctic, where untapped oil and natural gas resources abound.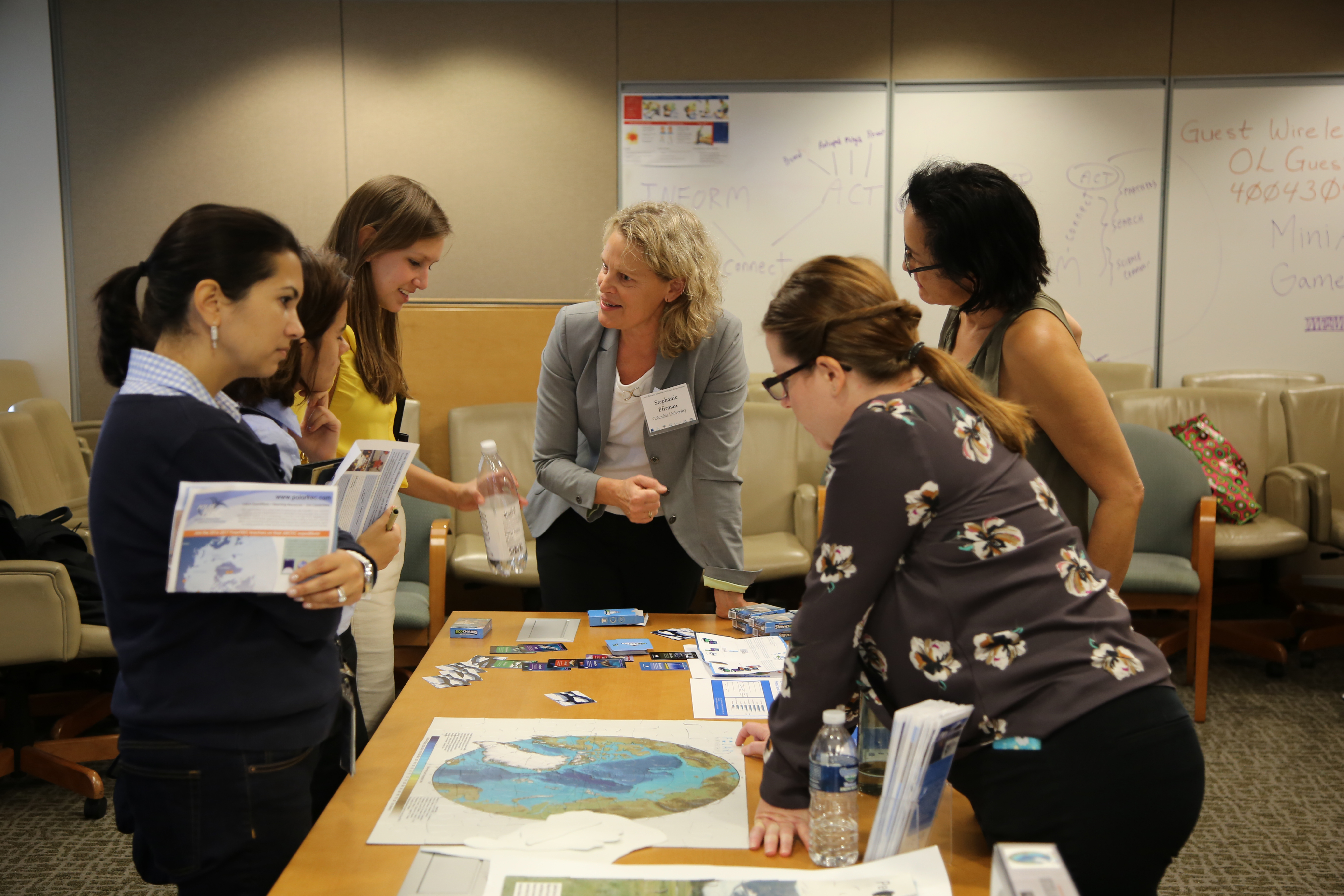 In a press release issued by Columbia University's Earth Institute, Pfirman warned, "If you have a Deepwater Horizon-type spill where sea ice is forming, the oil can get into the ice and be transported to another country's waters. We show that what happens in your EEZ doesn't necessarily stay there."
Articles about this study and its impact have run in Phys.org, Scientific American, Environmental News Network, Science Daily, E&E ClimateWire, and more.
Stephanie Pfirman, the Hirschorn Professor of Environmental and Applied Science and co-chair of the Environmental Science department, studies the effects of climate change on polar sea ice. She is the co-creator of EcoChains: Arctic Crisis, an educational strategy game that asks players to build a marine ecosystem while facing various ecological stressors; she demonstrated the game and its benefits last year at the White House's inaugural Arctic Science Ministerial. Pfirman, who recently spoke with Nature about her research into regrowing the ice shelf, is also a member of Barnard's Presidential Task Force to Examine Divestment, which was instrumental in developing the College's enhanced sustainability initiatives and plan to divest from climate change deniers.