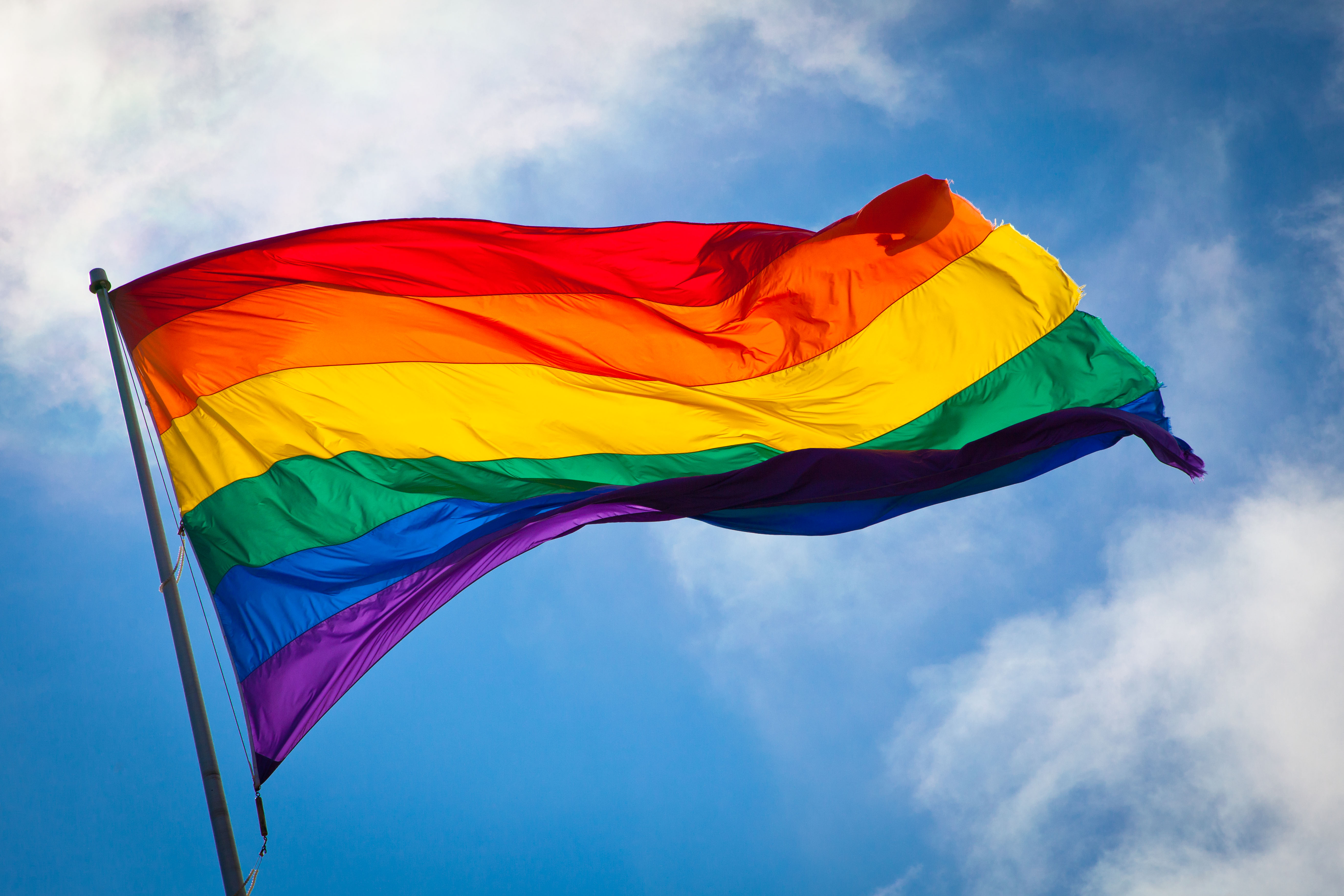 June is LGBTQ Pride Month—but at Barnard, Pride is year-round. We take a look back at how students have long championed LGBTQ Pride and advocacy.
Early 1900s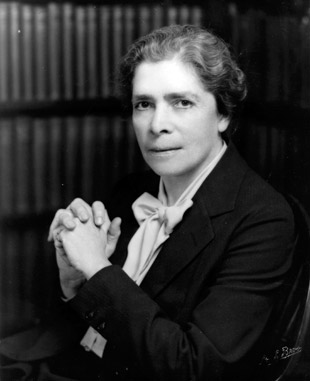 The "crush" at Barnard is explored in "What's a Crush? A Study of Crushes and Romantic Friendships at Barnard College, 1900-1920," published in OAH Magazine of History. The author believes Dean Virginia Gildersleeve did not reject the notion of romantic relationships at the College, but quotes Gildersleeve as saying, it is "quite proper for us to hope to make ourselves more worthy of our friend and the feeling she inspires."
1966
A few years before the Stonewall Riot (June 28, 1969) erupt to protest against bigotry, the Student Homophile League begins "underground" when 12 members meet with Barnard and Columbia administrators and counselors to discuss creating a support and discussion group.
1967
Columbia and Barnard students lay claim to the oldest LGBTQ student organization in the nation—Columbia Queer Alliance (CQA). For the past 50 years, CQA has spoken out and organized for queer students and allies by hosting educational workshops, open forums, speaker series, and social events.
1969

The Barnard Bulletin publishes an article for "The Lesbian," addressing the need for this group to have a public voice. The writer admonishes the Bulletin and The Columbia Daily Spectator for not covering the Student Homophile League and asks for heterosexual allies to support the "hidden" minority.
1970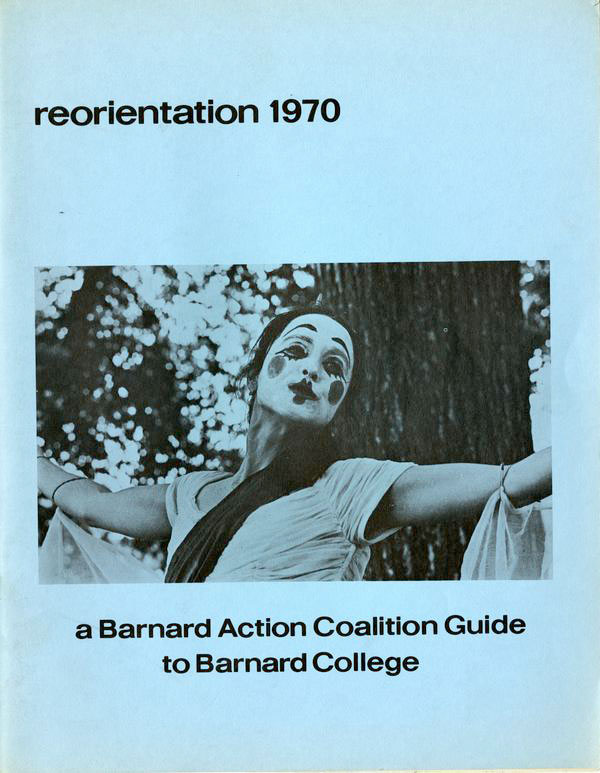 Created for incoming students, "Reorientation: Barnard Action Coalition Guide to Barnard College" contains a list of political organizations, including for the Gay Liberation Front. The guide notes: "Concentrate on fighting the oppression of homesexuals in Amerika as well as organizing social and educational programs."
1971
The Barnard Center for Research on Women is founded as part of the College's commitment to women's equality. As early as 1972, the Center collects LGBT-related materials to document the history of struggle and social change. In 1979, with the help of BCRW, the feminist magazine Calendula debuts and caters to feminism across all spectrums.
1972

The Bulletin publishes the opinion piece "Lesbianism: 3 Cheers for Sisterhood." Speaking for the collective, the writer  informs readers, "All we want is to re-educate people that Lesbianism is not sickness, to demand for our full human rights, and to establish a healthy society."
1972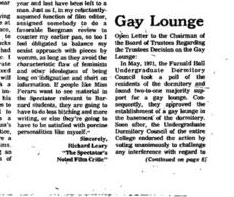 Rallies by Barnard and Columbia students lead Columbia College's Dean Peter Pouncey to recognize a "gay lounge." In an open letter to Columbia's Chairman of the Board of Trustees, the group Gay People at Columbia/Barnard warn: "If the University ever attempt to close the gay lounge, they should not be surprised to the see the next Gay Pride March in this city end in the basement of Furnald Hall." The New York Times labels it the first on either campus. 
1972
Lesbian Activists at Barnard (LAB) introduce themselves to the community as a place where all lesbians can develop a sense of sisterhood. The following year, LAB teams with speakers from the Gay Activists Alliance Youth Service on a forum called "Homosexuality: Sexism, Feminism, and the Gay Liberation Movement."
1979
At the Barnard College Conference on Special Programs for Women in Higher Education—with more than 50 administrators, directors, and educators of women's studies programs, centers, magazines, and libraries in attendance—a resolution and statement of support are affirmed for all lesbians and examine how homophobia divides women.
1981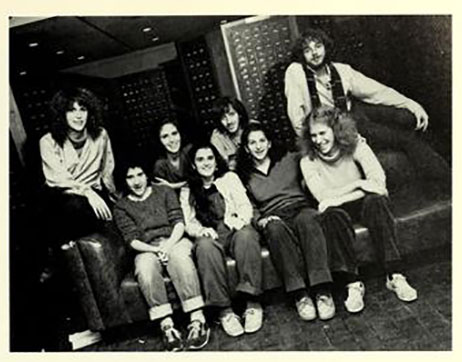 A student publication Common Ground, described as an alternative newspaper, is created to build a coalition among progressive Columbia and Barnard student groups. The editorial board includes members from the Barnard Abortion and Reproductive Rights Action Network, the Barnard Organization of Black Women, and Lesbian Activists at Barnard.
1986
The life and work of poet Adrienne Rich is examined in the Barnard journal Eve's Rib, where the author muses that by defining herself as a lesbian, Rich makes a political statement that her sexuality "is an expression of love for all women."  
1987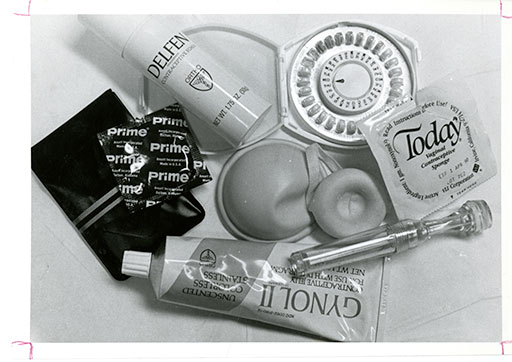 Leslie Kantor '91 and other AIDS Peer Educators help Barnard face the AIDS crisis by collaborating with Barnard Student Health Services, the Gay Men's Health Crisis (GMHC), and the Human Rights Commission to present AIDS 101 forums in dorm lounges. Students also work with the Gay Health Advocacy Project (GHAP), started by two Columbia students.
1989
Still offered today, "Introduction to Women's and Gender Studies" and "The Sociology of Sexuality" are the first and longest-running courses to cover queer issues. Since then, eight additional courses exploring LGBTQ issue have been offered over the years.
1990
Barnard holds a forum to address homophobia in the media and on TV with speakers from NYC Gay and Lesbian Anti-Violence Project and GLAAD. The event is cosponsored by Take Back the Night and the Lesbian, Bisexual, and Gay Coalition.  
1991
In an interview between Bulletin reporter Juliayn Coleman '94 and four different student group leaders on campus, a member of the Lesbian, Bisexual, and Gay Community discusses the resistance faced from other clubs they collaborate with when wanting to use the word "pride" on a flyer.
1993
According to a Bulletin article, "300 Barnard and Columbia Students feel empowered as Gay/Lesbian" when they join millions in Washington, D.C. to demand equal rights.
1994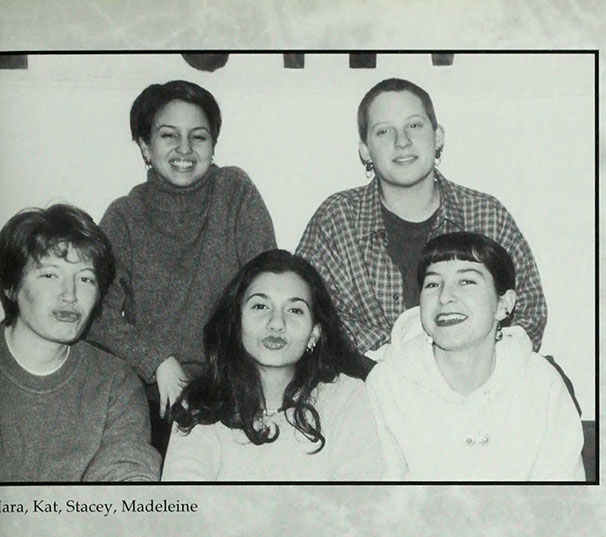 Lesbians and Bisexuals in Action (LABIA) form to eliminate homophobia one person at a time. Barnard's Archives and Special Collections house the group's meeting minutes, posters, events materials, and budget materials in a collection that ranges from 1994 to 1998.
2005
Replaced by LABIA, Club Q (Barnard College Queer Collective) sponsors the student-run publication QZine to support the College's queer community through activism. In this issue, editors highlight various portrayals of "queerness" through prose, poetry, comics, and photography.
2011
In the Barnard Class of 1971 Oral History Collection, Barbara Bernstein '71 recounts the romantic atmosphere on campus and coming out after Barnard in an interview conducted by filmmakers Michelle Patrick '71 and Robert Solomon in February 2011.
2014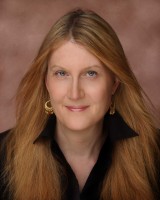 Author Jennifer Finney Boylan, and national co-chair of the Board of Directors of GLAAD, Inc., is appointed the Inaugural Anna Quindlen Writer-in-Residence. Accepting the position, Boylan writes, "This new appointment will allow me to help Barnard students change the culture through the telling of their own stories."
2015
In a New York Times article, President Debora Spar says, "When I first started hearing from trans students, I think as a human being, I couldn't help but sympathize." Following a year of conversations with experts, Barnard community members, and the review of an online form that collected over 900 responses, Barnard Announces a Transgender Admissions Policy.
2016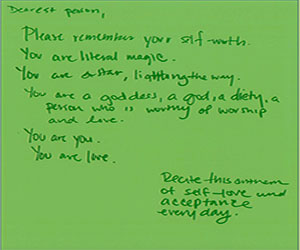 For National Coming Out Day, students write letters to future Barnard students discussing LGBTQ identity, gender identity, self-care, coming out, and relationships with family. Barnard Magazine publishes a feature celebrating drag. BCRW hosts a screening of the documentary MAJOR!, about a 73-year-old Black transgender woman and veteran of the 1969 Stonewall Rebellion.  
Additional Supportive Resources:   
QuAM (Queer Awareness Month): A collaboration between Barnard and  Columbia University that takes place every October, QuAM celebrates queer identities and works to increase awareness about lesbian, gay, bisexual and transgender issues and history.
BCRW Social Justice Institute: Introducing "the next stage of activist-academic collaborations," the Inaugural Social Justice Institute Activists-in-Residence include: Reina Gossett, Cara Page, Tarso Ramos, Andrea Ritchie, and Dean Spade.
National Organizations/Resources: From the Human Rights Campaign (America's largest civil rights organization) to legal services, this site includes a curated list specifically for the LGBTQ community.   
Kate Drabinski '97 recounts in Baltimore's City Paper how she became a member of Barnard's first Gay Prom planning committee, calling it the "best prom ever,"

and how the experience got her involved with Baltimore's third annual LGBTQ youth prom.
*Special thank you to Archives and Special Collections.
For a look back throughout history:
[page-element:slideshow]