NEW YORK, February 28, 2019 – Barnard College and On Her Turf announced today that Beyond the Game: Women, Sports and Competition, an event and panel discussion celebrating the 35th Anniversary of the Columbia-Barnard Athletic Consortium, will take place on March 11, 2019, at 6:30 p.m. in the Diana Center Event Oval at Barnard College. It will also be streamed live on NBCSports.com.
The Columbia-Barnard Athletic Consortium is a unique agreement under which women at Barnard College and the undergraduate division of Columbia University compete together as members of university-wide athletic teams— it is the only one of its kind in NCAA Division I athletics. As part of the Consortium's 35th anniversary university-wide celebration, the moderated panel discussion, sponsored by the Columbia-Barnard Athletic Consortium in collaboration with On Her Turf, a media collaboration between NBC Sports and Refinery29, will look at how participation in sports impacts women's lives beyond the playing field, addressing such questions as, do women athletes lead differently? And, how does professional competition impact success outside the sports arena?
The panel will be moderated by NBC News' Dylan Dreyer, who has covered such monumental sporting events as the Olympics and the Kentucky Derby. The panel will be comprised of dynamic leaders in the sports industry, including three-time ice hockey Olympic medalist and leader in the women's hockey team's fight for gender equitable treatment Meghan Duggan; Judie Lomax '10, who played in the WNBA after becoming the first Columbia/Barnard women's basketball player to be named Ivy League Player of the Year; two-time Olympian and current Columbia field hockey coach Caroline Nelson-Nichols; and Michele Roberts, executive director of the National Basketball Players Association. Barnard College president Sian Leah Beilock and Columbia University's Director of Intercollegiate Athletics and Physical Education Peter Pilling will offer introductory remarks. 
"We're proud to host and honor such esteemed women athletes whose talent, courage, hard work, and sacrifice continue to inspire our partnership with Columbia University, reminding us of why the last 35 years were so important," said President Beilock. "This panel discussion is an affirmation of our collective strength in women's athletics and demonstration of our commitment to intercollegiate athletics through strong partnerships."
"Columbia Athletics is excited to celebrate the Columbia-Barnard Athletic Consortium and participate in this fantastic panel discussion organized by Barnard College," said Pilling. "We are so proud of our 35-year partnership with Barnard College. Because of this landmark agreement, thousands of women athletes have benefitted from life-changing academic and athletic experiences and opportunities."
Established in 1983, the Columbia-Barnard Athletic Consortium was designed to coincide with the admission of women to Columbia College. It was built upon an already established women's athletic program at Barnard College. The consortium provides the opportunity for women students enrolled at the separate colleges to compete within one athletics program while drawing on the resources of all the colleges. Through the continued development of the program, the university provides all undergraduate women with the finest competitive opportunities.
###
About Barnard College:
Barnard provides a singular educational experience, as a world-renowned college focused on excellence across the arts and sciences, with all the academic resources of Columbia University and the City of New York as an extended classroom. Founded in 1889, Barnard was one of the few colleges in the nation where women could receive the same rigorous and challenging education available to men. Today, Barnard is one of the most selective academic institutions in the country and remains devoted to empowering extraordinary women to become even more exceptional. For more information on Barnard College, contact Barnard Media Relations at 212-854-2037 or mediarelations@barnard.edu. To learn more, follow Barnard on Instagram, Twitter and Facebook.
About OnHerTurf:
"On Her Turf" is a media partnership between Refinery29 and NBC Sports that shares in the celebration and amplification of women in sports. The @OnHerTurf Instagram channel encourages users "to be the best version of yourself, both on and off the field."
About NBC Sports Group:
NBC Sports Group possesses an unparalleled collection of television rights agreements, partnering with some of the most prestigious sports properties in the world: the International Olympic Committee and United States Olympic Committee, the NFL, NHL, NASCAR, PGA TOUR, The R&A, PGA of America, Churchill Downs, Premier League, Tour de France, French Open, IndyCar and many more.
Media Contacts:
Barnard College
Alli Cooke
212-854-2037
mediarelations@barnard.edu
On Her Turf/NBC Sports
Devan Schulte
203-356-2723
Devan.Schulte@nbcuni.com
About the Panelists
Meghan Duggan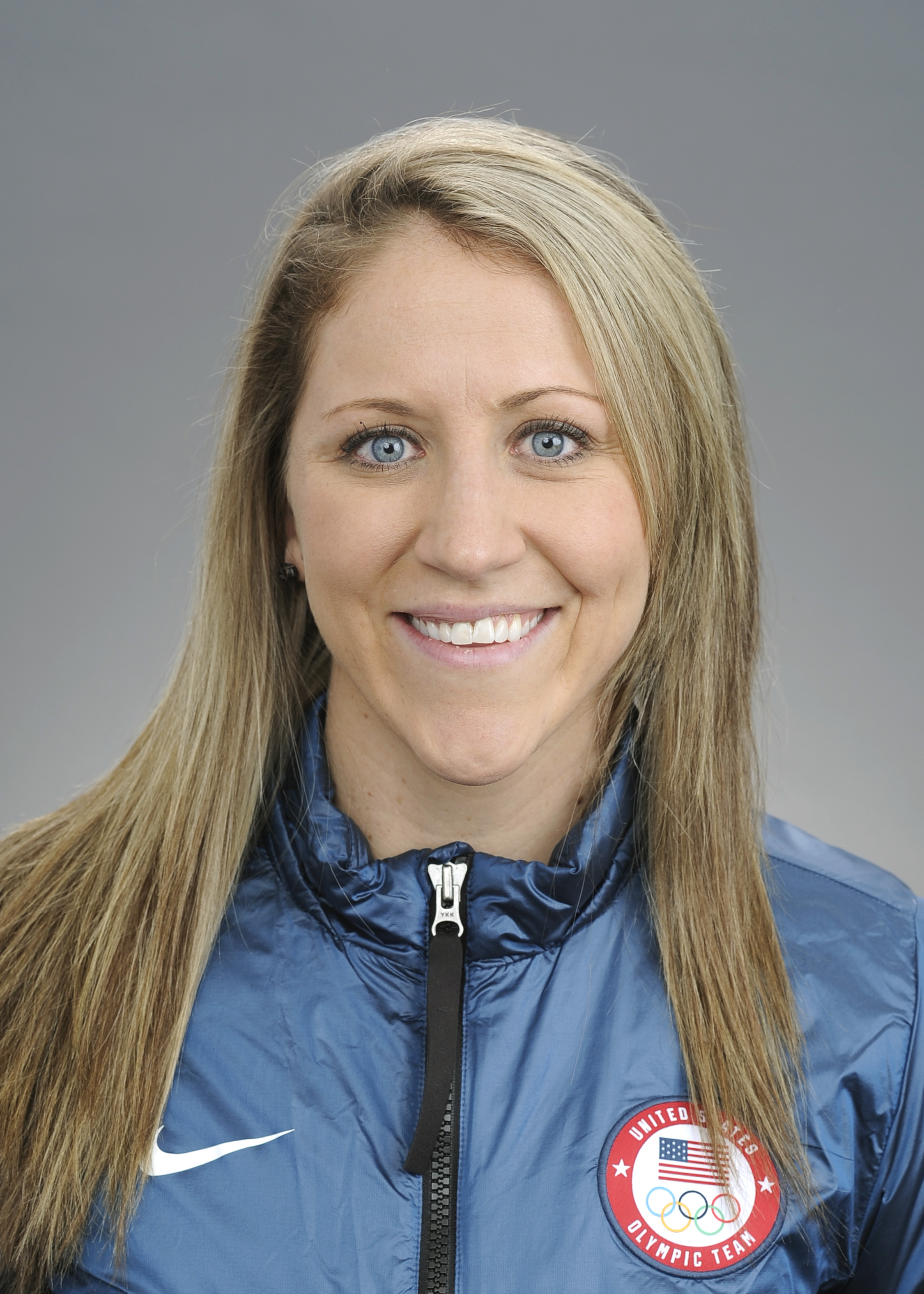 A native of Danvers, Massachusetts, Meghan Duggan has achieved sustained success at all levels of her hockey career in international and collegiate play. She is a graduate of the University of Wisconsin, where she won three NCAA Championships, led the nation in scoring, and is the all-time leader in career points. During her Team USA career, Duggan won three Olympic medals, including during the 2018 PyeongChang Olympics, where as captain she led the U.S. Olympic Hockey Team to its first gold medal in 20 years. A member of the U.S. Women's National Team since 2007, she has won seven IIHF Women's World Hockey Championships. Professionally, she was a three-time All-Star in the two different women's leagues in the U.S. (NWHL) and Canada (CWHL), a two-time Clarkson Cup champion while playing for the Boston Blades of the CWHL, and a two-time Isobel Cup finalist while playing in the NWHL for the Buffalo Beauts & Boston Pride.
Off the ice, Duggan led a successful strike by the 2016-17 U.S. Women's National Team versus their national governing body, USA Hockey, for the gender-equitable treatment of their team in advance of the 2017 IIHF Women's World Championship. The team received ESPN's 2018 Sports Humanitarian Award for their efforts. In the spring of 2018, she became an athlete ambassador for the Women's Sports Foundation & Tyler Clemente Foundation to combat bullying, which she still advocates for today in 2019.
Judie Lomax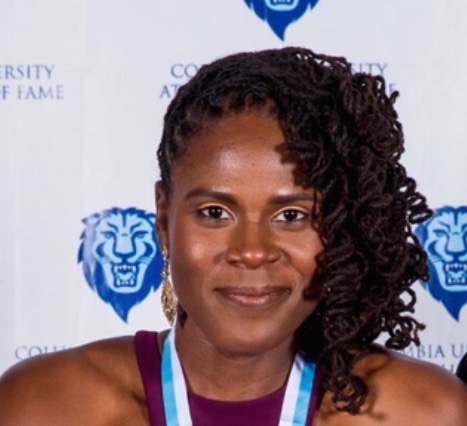 Judie Lomax holds the distinction of being the first NCAA Division I women's basketball player to lead the nation in rebounding in consecutive seasons, and the first Columbia women's basketball player to be named Ivy League Player of the Year. In each of her two seasons, Lomax was both a first-team All-Ivy selection and an Academic All-Ivy honoree. She was an Associated Press All-America Honorable Mention in 2009-10 after leading the Lions to a school-record 18 wins, their most since becoming a Division I program. 
A 2010 graduate of Barnard College, Lomax was inducted into the Columbia University Athletics Hall of Fame in 2016. After graduation, she pursued a professional basketball career with the Connecticut Sun of the Women's National Basketball Association (WNBA), Aanekosken Huima of Finland's Naisten Korisliiga and Eisvogel USC Freiburg of Germany's Damen-Basketball-Bundesliga. Lomax retired to pursue her lifelong goal of becoming a psychologist. She is a clinical psychology doctoral candidate at Loyola University Maryland, where she earned a Master of Science degree in Clinical Psychology in 2015. Her primary clinical and research interests are in resilience, maximizing adjustment, aging and end of life, and the relationship between physical and mental health. For her dissertation research, she examined the role of team-based physical activity in fostering self-efficacy and self-esteem in individuals striving to exit homelessness. She is currently completing her pre-doctoral psychology internship with an emphasis in health psychology at Central Arkansas Veterans Healthcare System and anticipates earning her doctorate in July 2019.
 
Caroline Nelson-Nichols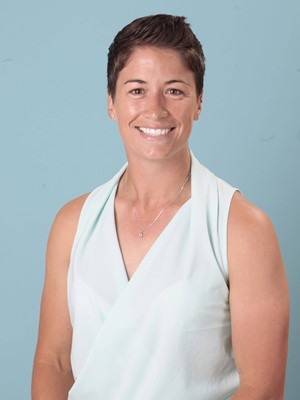 Former U.S. National Team member and two-time Olympian Caroline Nelson-Nichols was named head coach of the Columbia field hockey program in May 2015 after three years as an assistant coach. Nichols wrapped up a brilliant seven-year international field hockey career in the summer of 2014. A pivotal piece of Team USA's backfield, Nichols compiled a total of 165 impressive caps to her name. A solid force on penalty corners and penalty strokes, her skill set was greatly utilized most recently at the 2014 Champions Challenge and Hockey World Cup where the United States made an impressive fourth-place finish.
Nichols graduated from Old Dominion with a B.S. in biology with honors and an outstanding four-year playing career. She was a national all-academic team selection and an all-conference honoree from 2004-06. In 2006, Nichols was recognized as an NFHCA first team All-American and an NFHCA first team All-South Region honoree. Additionally, she was named the 2006 CAA Player of the Year and CAA Defender of the Year, marking the first time in CAA history someone swept both honors in the same season.
Nichols was a member of the 2008 Beijing Olympics team, the 2008 Olympic Qualifier team and the 2010 World Cup Qualifier Team. She earned a gold medal at the 2011 Pan American Games when the U.S. defeated top-ranked Argentina in the Championship game. In 2006, she was named to the USA World Cup Training Squad and was a member of the Netherlands Tour team in 2007. She competed with the 2012 London Olympics team in June 2012 and was re-selected for the National Squad in June of 2013.
 
Michele Roberts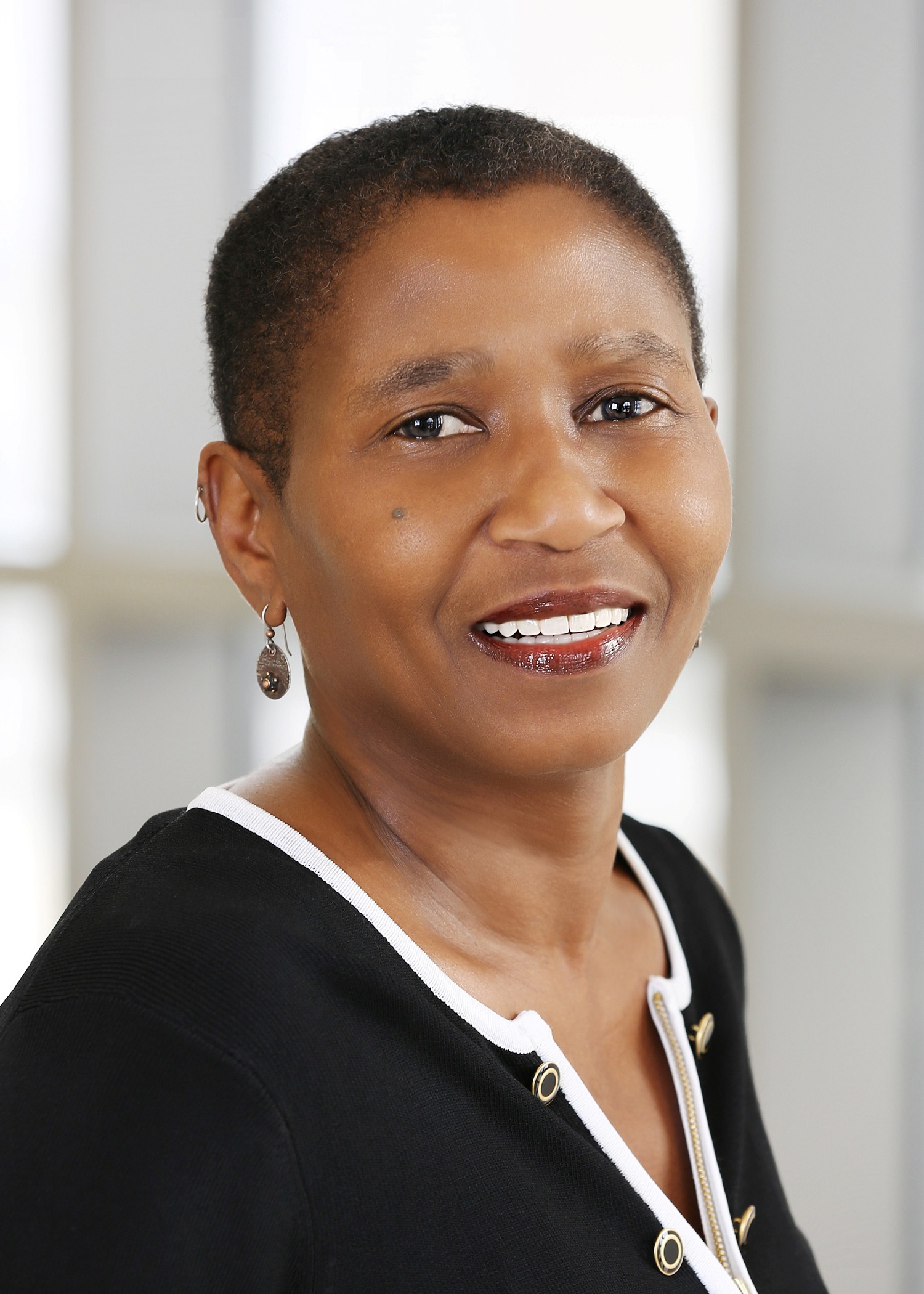 Born and raised in the South Bronx, basketball has always been a part of Michele Roberts' life. She grew up watching games on television with her two older brothers and attending local trials with her mother to watch court proceedings. It was there that she was inspired to practice law. After receiving her J.D. from the University of California, Berkeley, School of Law, she began her legal career as a public defender in Washington, D.C.  After serving 10 years in the private sector, Roberts was elected to be the first female Executive Director of the National Basketball Players Association — the first woman ever to head a major professional sports union in North America.
Dylan Dreyer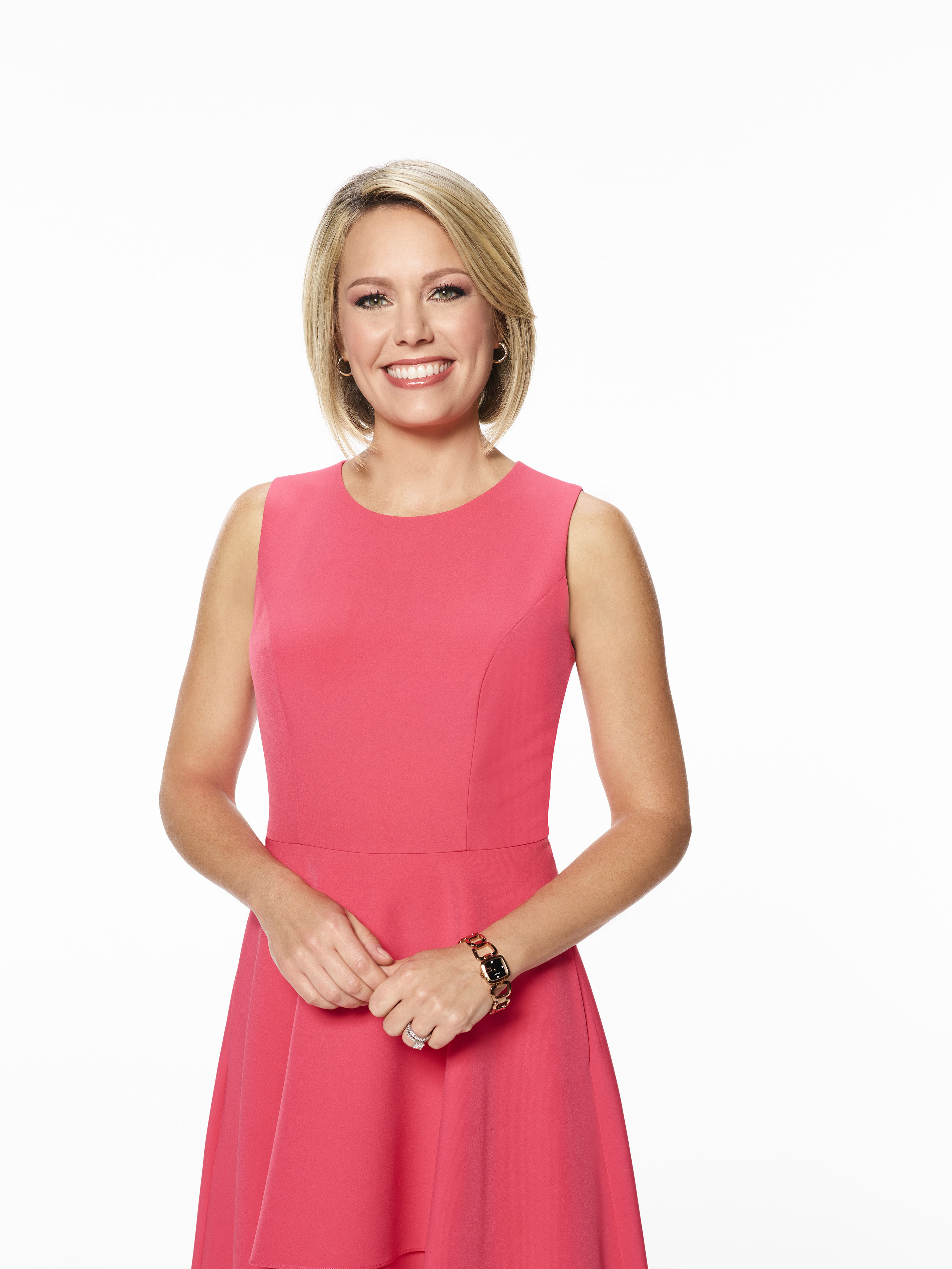 Dylan Dreyer is the weather anchor and meteorologist of NBC News' "Weekend TODAY" and for "Sunday TODAY with Willie Geist." Dreyer also serves as a weekday weather correspondent and regular co-host for "TODAY" and "NBC Nightly News with Lester Holt." She is also the host of "Journey with Dylan Dreyer," the winner of three 2018 Telley Awards, which airs Saturday mornings on NBC. In addition, she hosts a new Sirius XM radio show, "Off the Rails," with co-hosts Al Roker and Sheinelle Jones. Dreyer joined "Weekend TODAY" in 2012 from WHDH-TV, the NBC affiliate in Boston, where she served as the weekday morning meteorologist on "Today in New England" since 2007. In 2008, she was named Boston's Best Meteorologist by Improper Bostonian magazine. From 2005 to 2007 Dreyer was the weekend meteorologist at WJAR-TV, the NBC affiliate in Providence, Rhode Island and from 2003 to 2005 she was the weekend meteorologist at WICU-TV, the NBC affiliate in Erie, Pennsylvania.
Throughout the years, Dreyer has reported live for NBC News from some of history's worst storms, including Hurricane Harvey, Boston's record-breaking snowfall in 2015 and the North American polar vortex of 2014. She was also a part of the network's extensive coverage of the 2018 Winter Olympics in PyeongChang.
Dreyer graduated Cum Laude from Rutgers University in 2003 with a Bachelor of Science degree in meteorology. During her time at Rutgers, she served as weather anchor for the Rutgers TV network and radio station.  Dreyer is a recipient of the American Meteorological Society's prestigious Seal of Approval award. She resides in New York with her husband Brian and her son Calvin. Dreyer is on Twitter, Instagram, and Facebook.