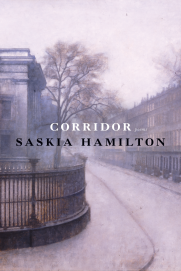 "Corridor," a new book of poetry by English professor Saskia Hamilton, has been named among the best poetry books of 2014 by critics at The New York Times and The New Yorker. In the Times, David Orr writes that Prof. Hamilton's poems "seem carved out of driftwood, or old bones." Dan Chiasson of The New Yorker included "Corridor" in his roundup of the best poetry of the year, noting the austerity and passion of Prof. Hamilton's words.

View full lists from The New York Times and The New Yorker.

Prof. Hamilton joined Barnard's faculty in 2002. She is the director of the Women Poets at Barnard program. In addition to "Corridor," Prof. Hamilton is the author of "As for Dream" (Graywolf Press, 2001), "Divide These" (Graywolf, 2005), and "Canal: New and Selected Poems" (Arc Publications, 2005).